What It's Really Like Staying at a Japanese Capsule Hotel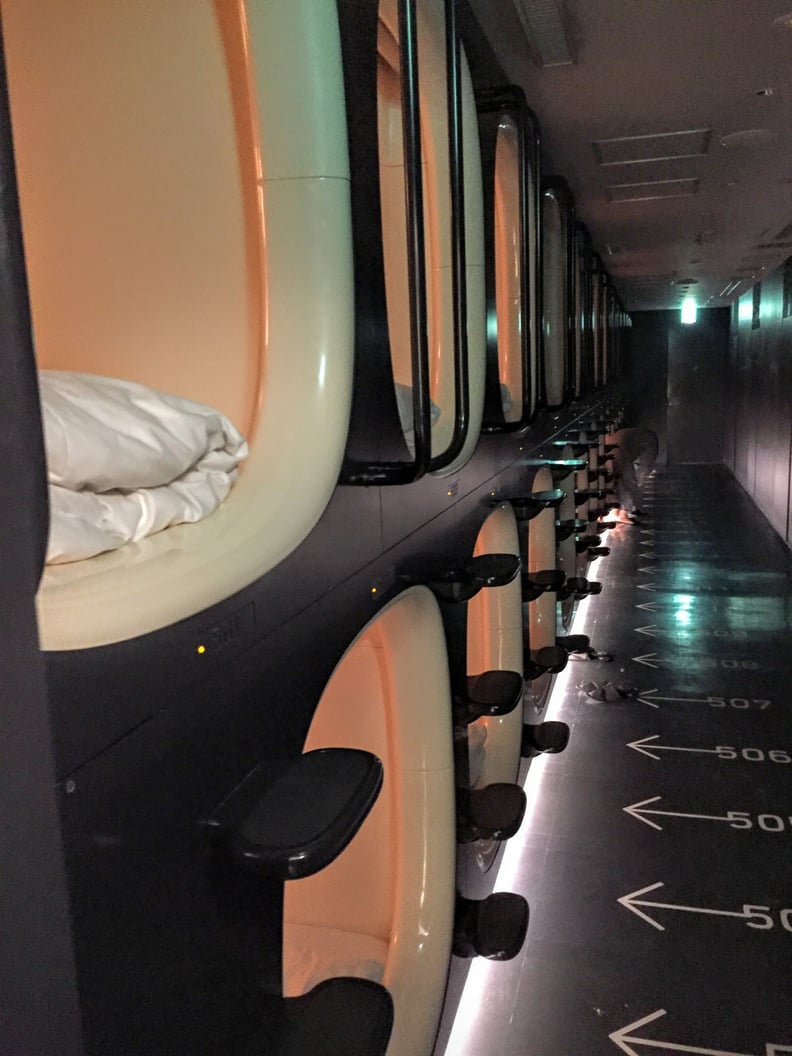 POPSUGAR Photography | Annie Gabillet
POPSUGAR Photography | Annie Gabillet
I always thought a trip to Japan would be like traveling to the future. So when I booked my first trip to the country last year, I decided to stay at a futuristic capsule hotel. My husband and I chose the sleek Nine Hours hotel in Kyoto, where we paid $45 each for a pod.
The Pros
The value: For a very reasonable price, we were able to stay in one of the best areas of town. Throw in the once-in-a-lifetime story we got out of it, and it seemed like a great deal.
The convenience: The service at Nine Hours was straightforward and friendly. You can leave your luggage in the lobby while you do some sightseeing, and they give you lockers for your valuables. The front desk staff also arranged for a taxi to pick us up in the morning to go to the train station.
The amenities: The locker rooms were spacious and clean, and the showers were hot. The hotel provided towels, quality shampoo and conditioner, and a hair dryer. We also got a pretty comfy nightgown, and there were outlets and an alarm in each pod. The hotel also had lounge areas, with one being women only, that I saw some guests taking advantage of.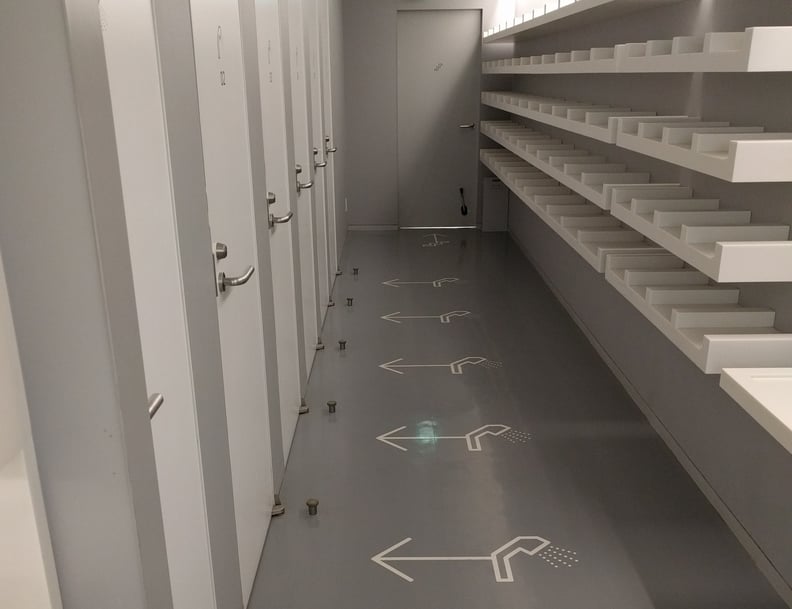 The Cons
You have to split from your partner: The floors are divided between men and women. If you come with a partner of the opposite sex, you have to say goodnight in the lobby.
Limited privacy: Each bed capsule comes with a shade that you pull down, but it's not a proper door you can lock. That also means you can hear some mystery noises during the night.
Confined space: I had a moment of panic when I first got to my bottom capsule. It seemed really small and I worried I'd get claustrophobic. But once I turned off the lights I quickly got over it. I did, however, get very hot in the middle of the night and felt there wasn't much ventilation in the pod. That led to a lot of tossing and turning.
The mattress: This was no pillow top mattress. Think: very thin.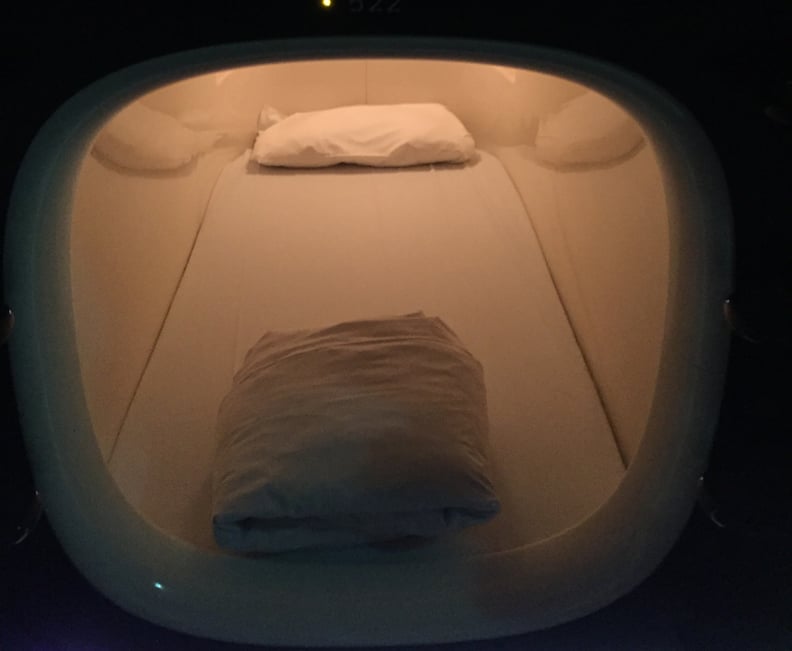 In all, I didn't get the best night sleep at Nine Hours, but that could have been because I was worried about waking up for an early train. The location, service, and price definitely made up for it. I'm glad I tried it, but I'll probably stick to a regular hotel next time. Curious to know more about Nine Hours? Check out this video below: