Fun Things to Do in London to Make You Feel Like You Live There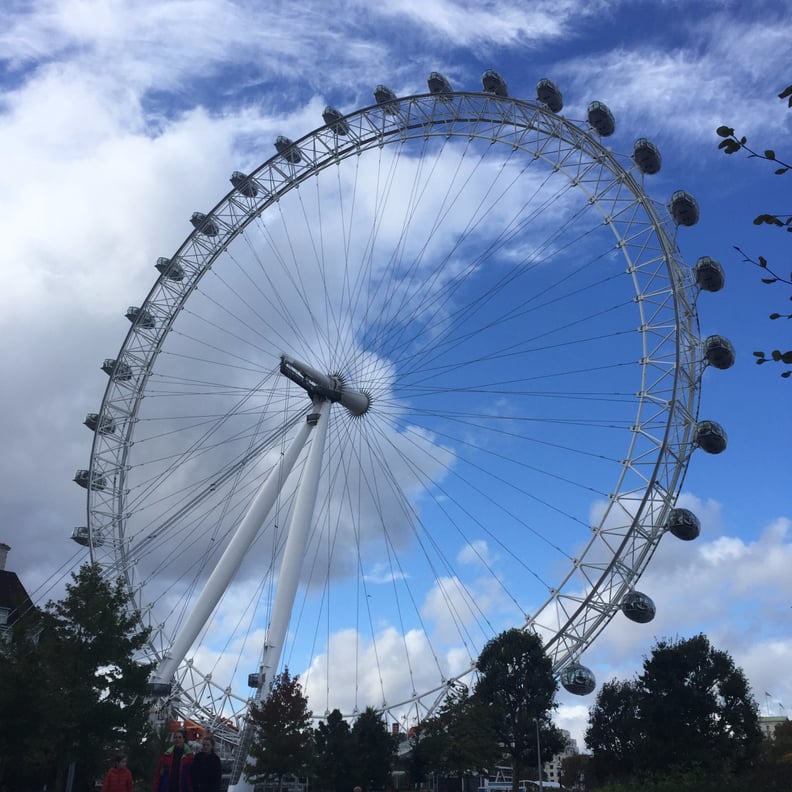 POPSUGAR Photography | Hedy Phillips
POPSUGAR Photography | Hedy Phillips
One of the best things to do on a vacation is experience at least some of it like those who live there. Whenever I travel, I try to ask cab drivers, waiters, and retail clerks for recommendations on food and things to do. When I recently went to London, I asked the concierge at my hotel, the Waldorf Hilton Hotel London, for recommendations on experiencing London like a true Londoner. Unsurprisingly, Scott Williams, the concierge, had some advice and some reservations.
London is an amazing city where you'll definitely have a lot of fun, whether you're a total tourist or you venture beyond the obvious and try something completely new.
"If I tell you all the good spots, then they aren't sacred for locals anymore," he shared with me. And you know what, he's right. And while he did give me a couple great tips to keep for myself, he also gave me even more to share with our readers.
I contacted the hotel before my visit to give the concierge a heads-up that I wanted a plan going in, and that's something the concierge recommends you do so they can provide you with a well-researched and complete plan for your visit. I told Scott I had a couple days in the city and I wanted to experience it as a tourist as well as a local. When I arrived in London, he had a list of places to eat at, things to do, and where to go all curated for me.
His advice to me, beyond seeing these true London places, was to make sure to not cut myself short on seeing the touristy areas. "You should experience the history here; there are so many things to see," he told me. "You could go down to Westminster, see that, take a boat out to Greenwich and see that, and you can fill a whole day." And while yes, it may be tourist attractions, it's still beautiful London that should not be missed.
In the end, I spent five days in London shopping at some hidden local boutiques as well as huge department stores, eating fish and chips with the best of them, and forever looking in the wrong direction before crossing the road as a pedestrian. I was absolutely a tourist attempting to look like a local, and I felt like I achieved moderate success when someone stopped me to ask me for directions. She was probably just really lost and desperate, but I like to think it was because I looked like I knew what I was doing.
At any rate, take this as a tourist's best guess at how to be a local in a city you don't actually live in. No matter what, London is an amazing city where you'll definitely have a lot of fun, whether you're a total tourist or you venture beyond the obvious and try something completely new.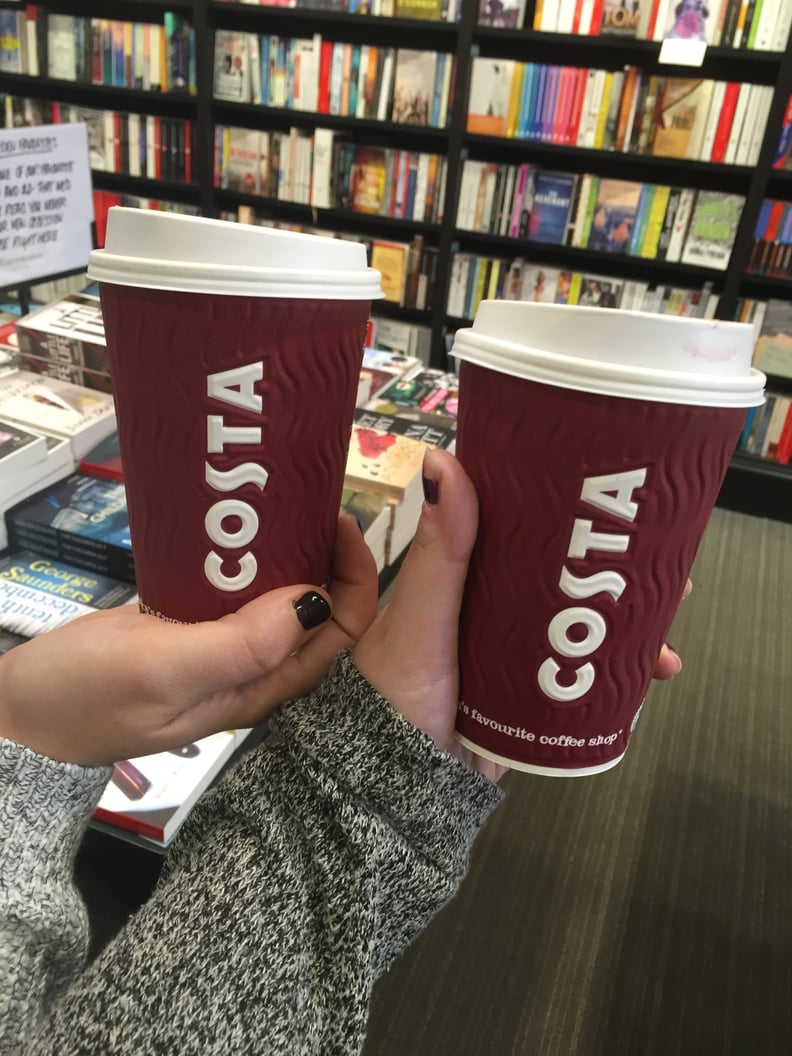 Where to get coffee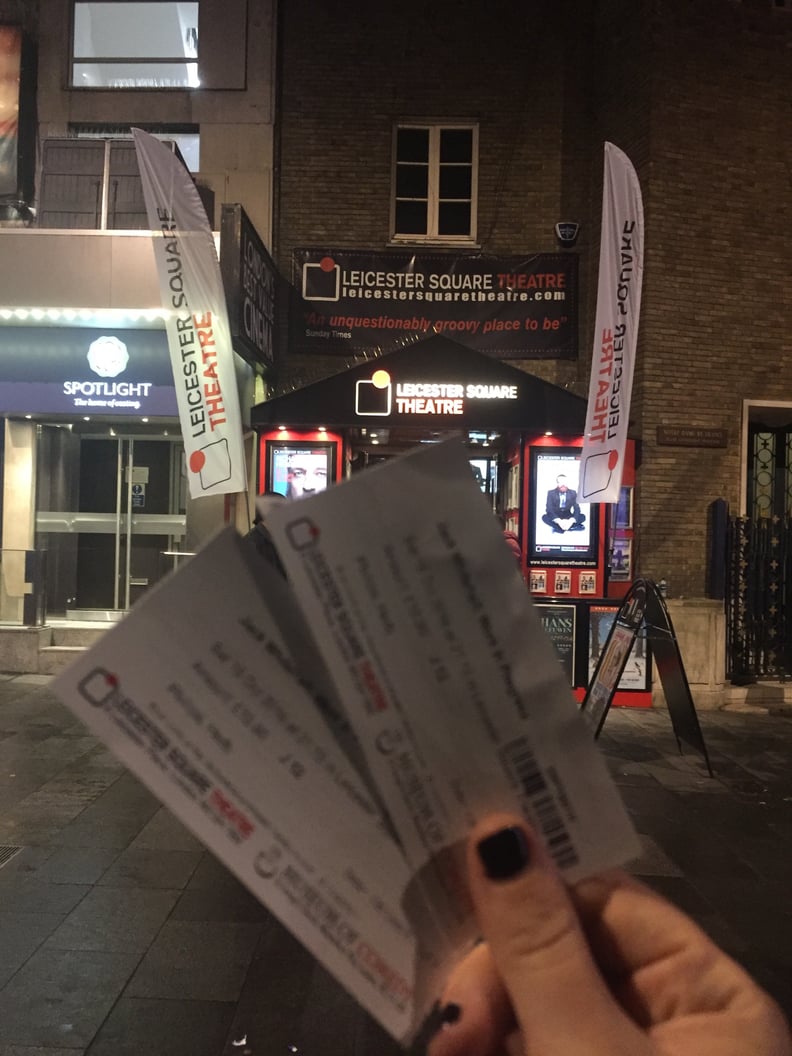 What to do
My favorite: See local talent — One of my favorite things to do in any city is check out small shows in small theaters featuring local bands or comedians. While in London this Fall, I went to see comedian Jack Whitehall in a small preview show for his upcoming tour.
Other recommendations: Brick Lane, Postman's Park, Little Venice, silent disco at View From the Shard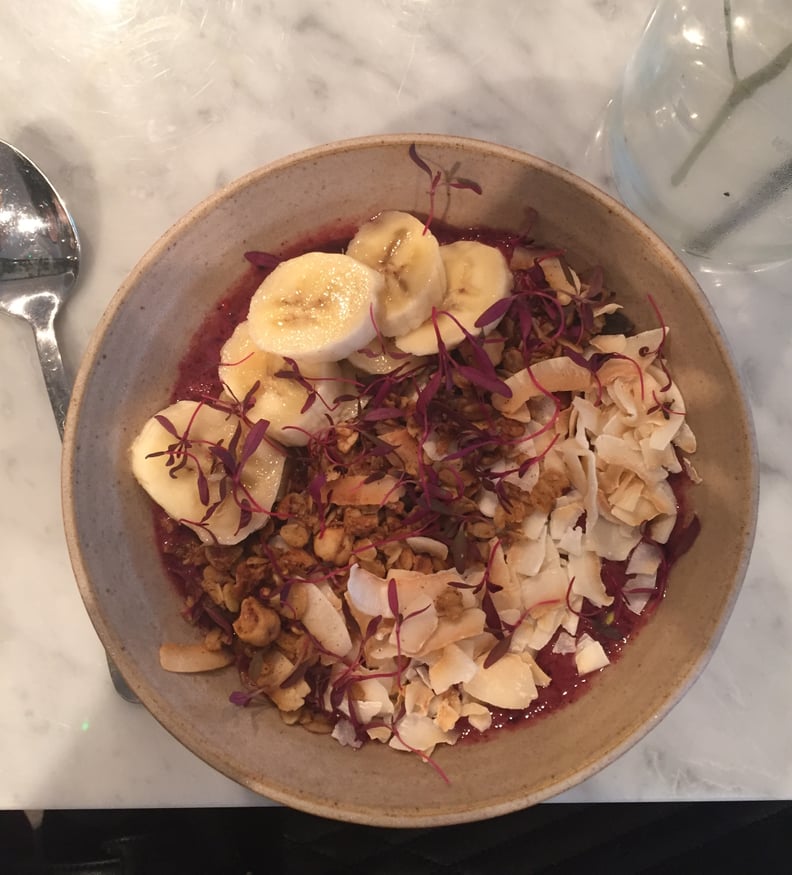 Where to eat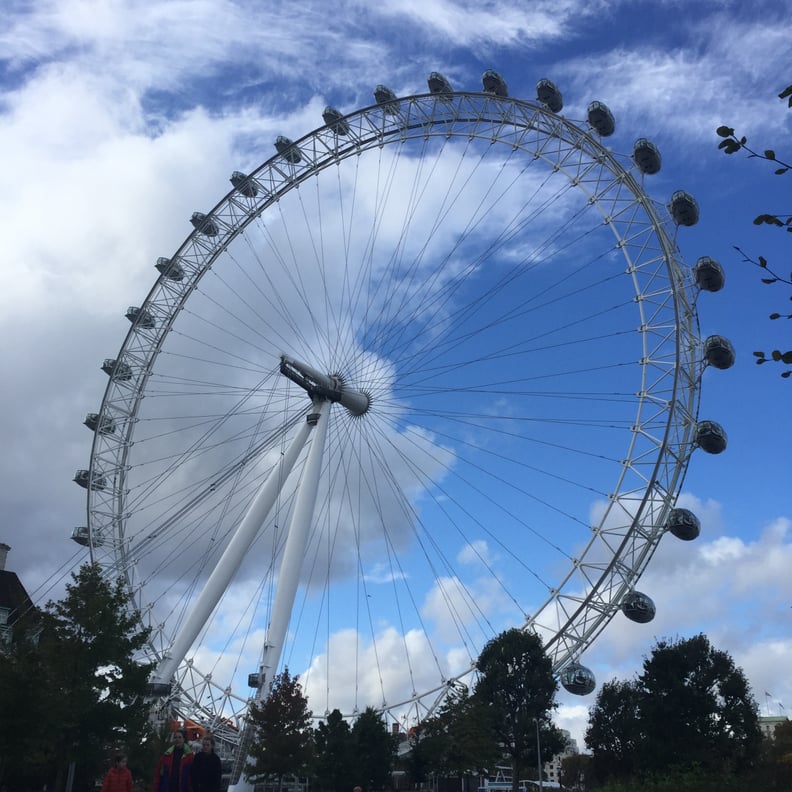 Where to be a tourist
My favorite London Eye — First of all, there's nothing wrong with playing tourist in a city you live in. Second of all, even if you want to see London like a local, you still don't want to miss its most famous attractions, even if they can be touristy. My favorite was the London Eye, which I highly recommend you get a FastPass for so you can skip the line. The wheel gives you 360-degree views of the entire city, which is gorgeous on a clear day.
Other recommendations: Buckingham Palace Changing of the Guards, Tower of London, Victoria & Albert Museum Where to shop
My favorite: Selfridges — This is England's answer to the US's Saks Fifth Avenue. The retailer is very similar to Saks and tends to be set up much the same, with designers having their own boutique areas within the store. It's a shopping mecca that everyone should check out.
Other recommendations: Harrods, Superdrug, Boots, Marks & Spencer, Debenhams, any and all of the local boutiques throughout the city Ways to make your life easier
My best tip: Being from New York, where you can use a credit card just about anywhere, I mistakenly assumed it would be that easy in London as well. And while you can use your cards most places, it's a little more tricky to use your credit card in a cab. I learned from a slightly disgruntled cab driver that you have to tell the driver before he starts the fare if you want to pay with a card, because they have to set up the payment differently. If you wait until you've arrived at your destination, you have to pay cash. This may not apply to every taxi company that operates there, but I was told this by more than one driver and local.
Other tips:
At restaurants, you have to ask for your check as it will usually not be brought to you at the end of your meal like it is in the US.
It's worth it to get an Oyster card if you plan to take the tube during your stay. It will save you money in the long run, and then you fit in with the locals.
There's a lot of hustle and bustle in the streets. As a New Yorker, I am used to packed sidewalks and having to dodge and weave around people to get where I want to go, all the while excusing myself fairly politely. I was told by a Londoner that the people there are not nearly as polite and will bump into you or not move out of your way. So don't fret, my fellow Americans, they aren't actually being outright rude to you.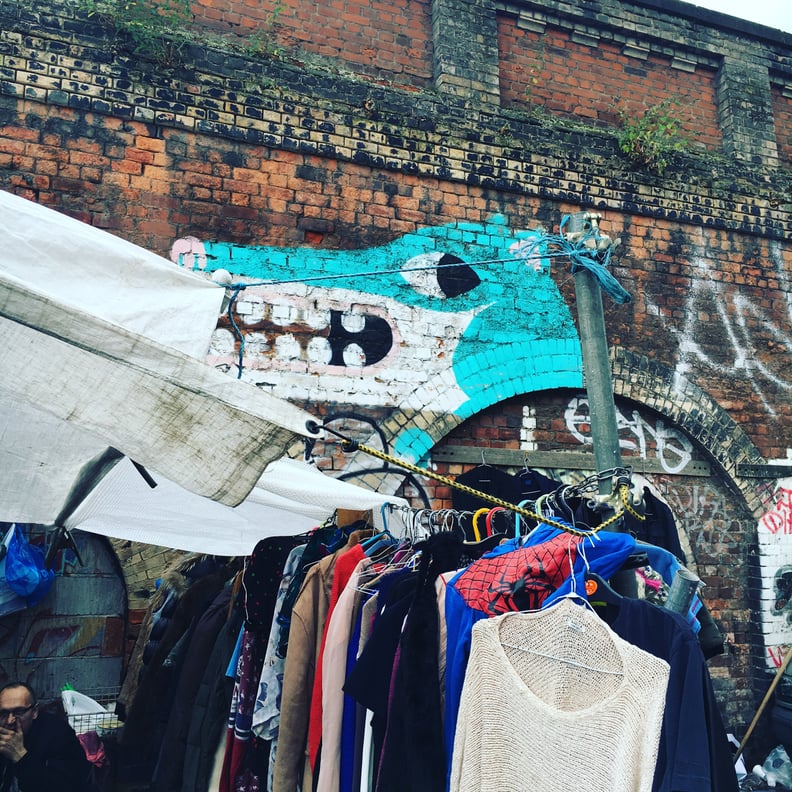 Neighborhoods to see
My favorite: Shoreditch — I wish I would have had more time to spend in Shoreditch and Hackney in general. Scott pointed me toward Hackney as a more untouched-by-tourists place to check out, and my favorite thing there was definitely the shopping on Redchurch Street. It's a hipster dream.
Other recommendations: City of London is the obvious one to not miss, but Primrose Hill is also lovely, as is Covent Garden, which we called home base during our trip.