Why Matte Black Will Add Instant Sophistication to Your Kitchen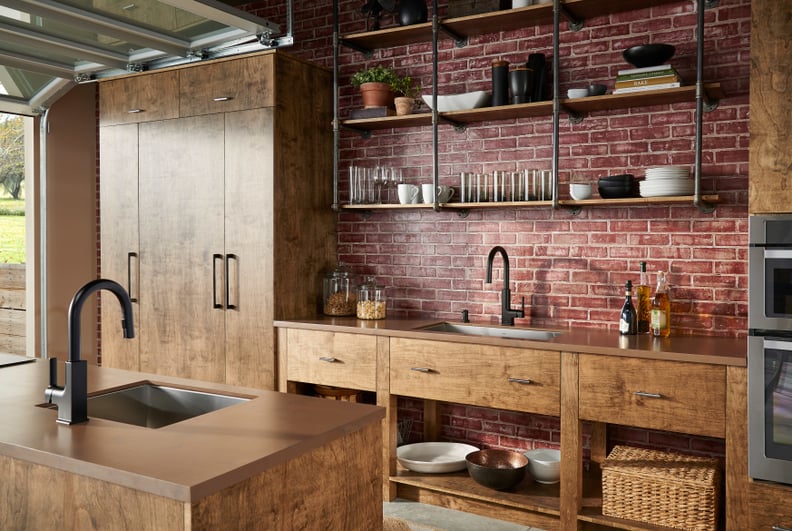 As POPSUGAR editors, we independently select and write about stuff we love and think you'll like too. If you buy a product we have recommended, we may receive affiliate commission, which in turn supports our work.
Your kitchen should be a busy and bustling command center where you can enjoy family time and whip up delicious dishes with ease — and your decor should reflect this quest for culinary creativity. While keeping design elements light and bright might be your first inclination when sprucing up the space, there's an edgier and infinitely more sophisticated new trend taking over social media: matte black decor. Read on to discover the best tricks for modernizing your kitchen with noir accents.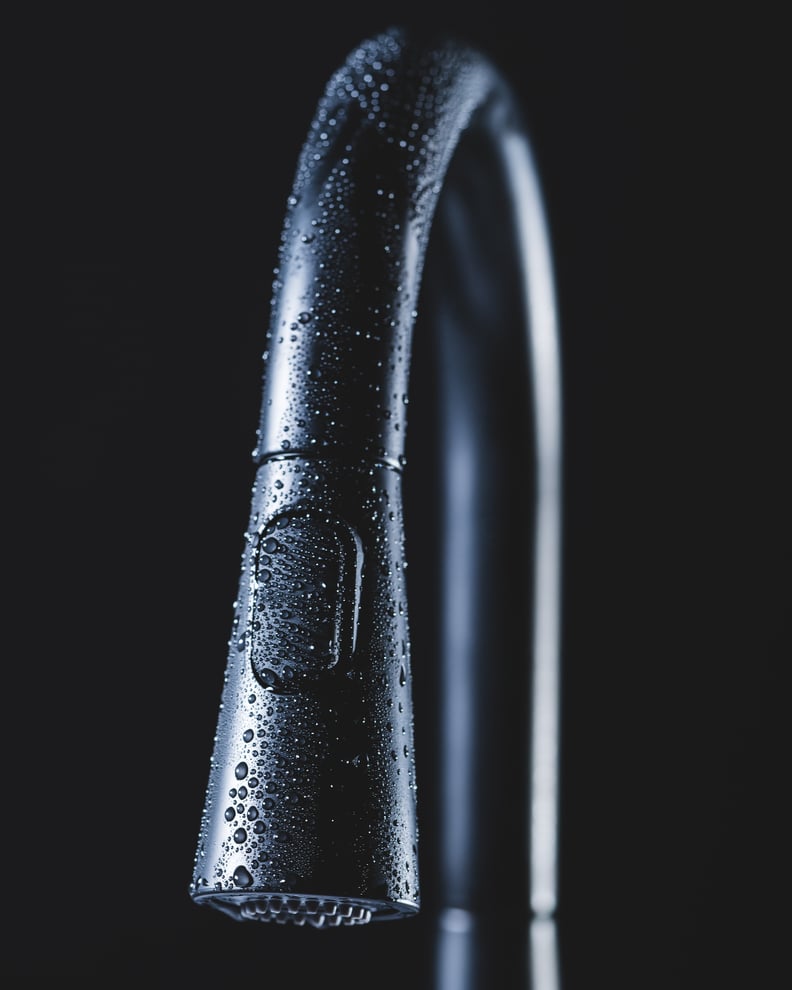 Make Your Fixtures Fashionable
Use your fixtures to incorporate beautiful black elements into your kitchen. Incorporating fixtures with matte black finishes is an excellent way to create an aesthetically cohesive room design. A black faucet ($210.18) or even dramatic, dark light fixtures are key to creating a kitchen that is beautifully bold.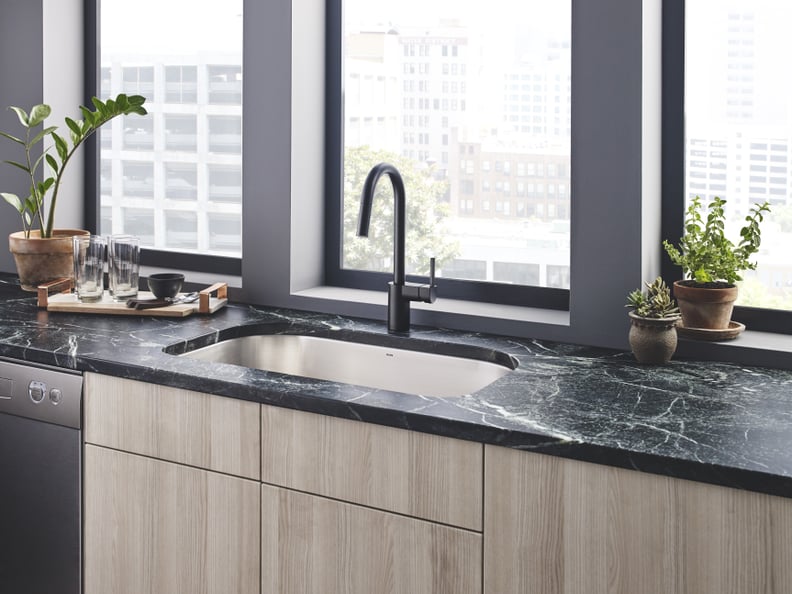 Feature a Few Signature Flourishes
Complete your new kitchen transformation by incorporating a handful of personalized pieces. A beautiful array of potted plants will lend visual interest to any kitchen, as will a collection of black mugs or a matte black soap dispenser ($109.76).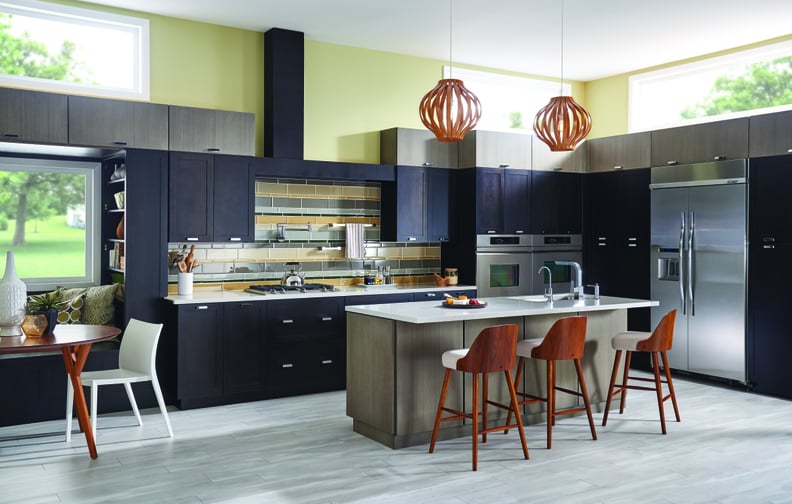 Give Your Cabinetry an Upgrade
Utilize your cabinets as the matte black statement pieces around which you decorate the rest of the kitchen. A dark, elegant paint job will make an impactful and sleek statement against other monochromatic accents and foster a theme that you can echo with smaller decorative flourishes. Seek to create balance in the color of each element you add, and ensure that your storage works well visually with other design choices in the kitchen.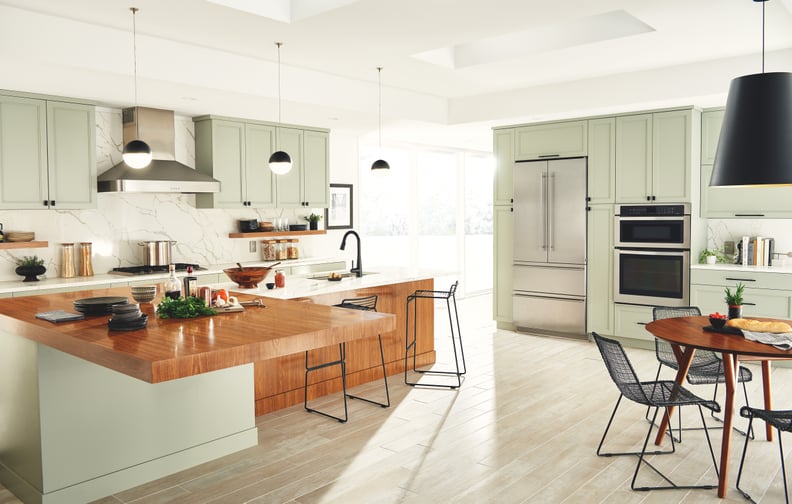 Add Complementary Colors With Paint and Tile
Whether you plan to inhabit your space for two years or 20, selecting a color palette you will love to live with is crucial. As a neutral hue, black blends beautifully with most other colors under the sun. If you're seeking a classic design that will stand the test of time, pair a black faucet with a striking, veined marble wall. For a vintage-meets-modern vibe, add a pop of millennial pink with your tile work. Alternatively, make the wall behind your sink the focal point of the space with a coat of matte black paint ($99) while keeping other elements light and bright with white and gold touches.