The Sweetest Valentine's Day Gifts For Any New Parents in Your Life (That Aren't For The Baby!)
As POPSUGAR editors, we independently select and write about stuff we love and think you'll like too. If you buy a product we have recommended, we may receive affiliate commission, which in turn supports our work.
There's no better time than Valentine's Day to show your love and appreciation for all of the special people in your life. New parents especially are just the kind of friends who are in need of some extra spoiling! Caring for a newborn is exhausting enough, but while they're probably receiving loads of baby clothes, children's books, and toys, a new parent will feel extra seen when surprised with a thoughtful gift that's just for them.
Whether your brother just became a dad or your bestie recently gave birth, these gifts from Macy's (which can be purchased online, delivered curbside, or picked up in store) will make their Valentine's Day that much more memorable. Need some ideas? Ahead, discover what our editors can't wait to treat the new parents in their lives with.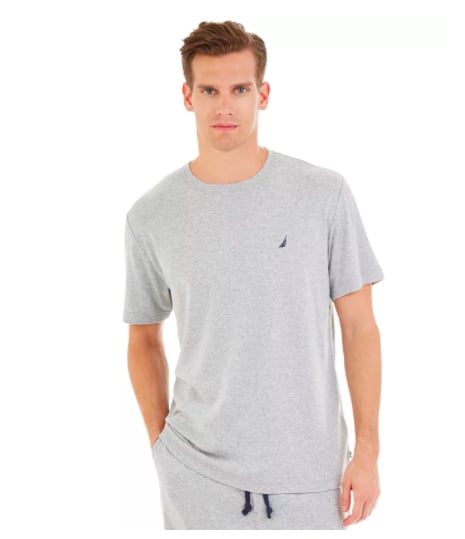 Knit Sleep Set
"My husband has been wearing the same blue plaid pajama pants basically all day, every day since our baby was born (over a year ago!). Not only is this knit tee ($30) and knit pant ($39) set cozy and useful, it's also a serious style upgrade for his go-to dad-at-home look." — Dawn Davis, senior editorial director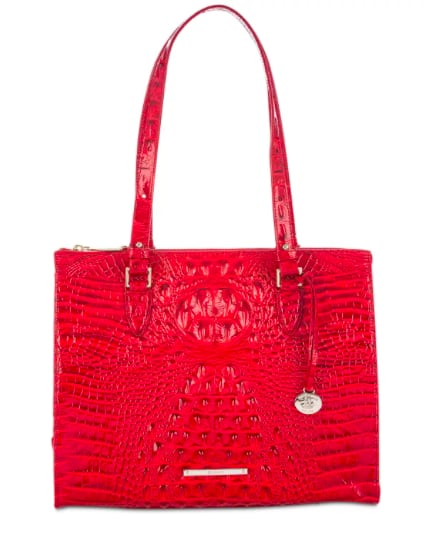 Embossed Leather Tote
"One of my closest friends became a mom a few months ago, and while I've sent her new family a ton of onesies and stuffed animals, I realized I haven't actually sent any gifts for the adults! This sleek tote bag ($285) would make a lovely surprise — plus, it can still fit plenty of baby gear." — Annalise Mantz, editor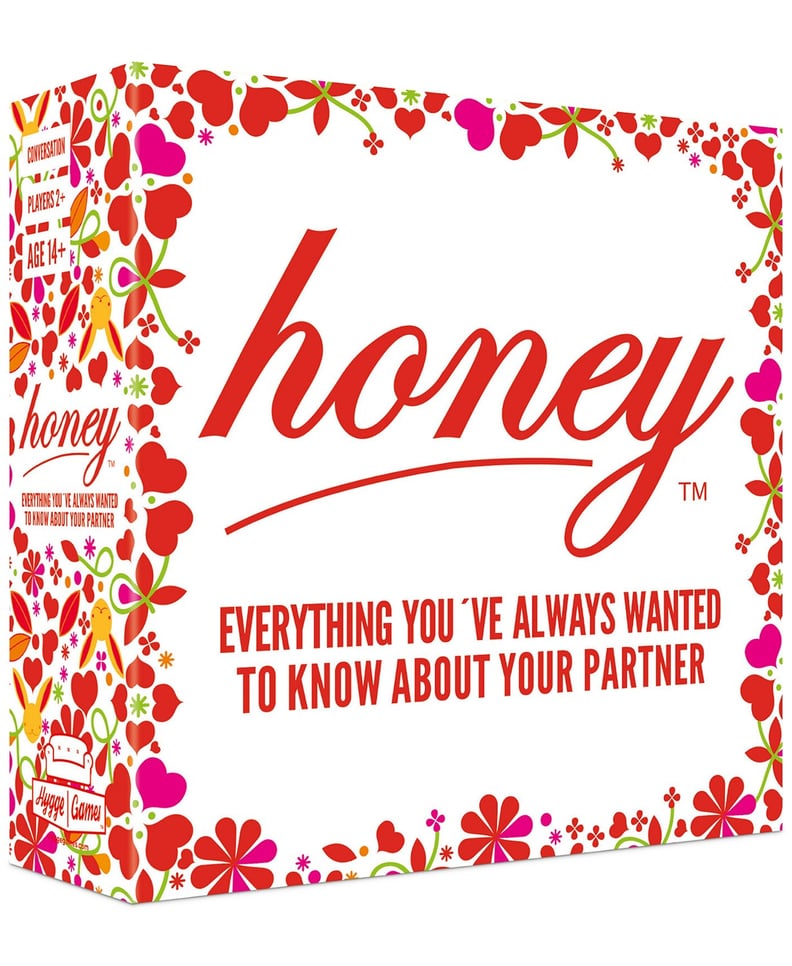 Game For Couples
"I moved to a new town last July, and it's been hard to meet new people. Our one lifeline to some sociability has been the young couple that lives next door. They just had a new baby in the fall, so I'd gift them this conversation game ($20) to help them stay entertained and connected between naps and feedings." — Andrea Morabito, director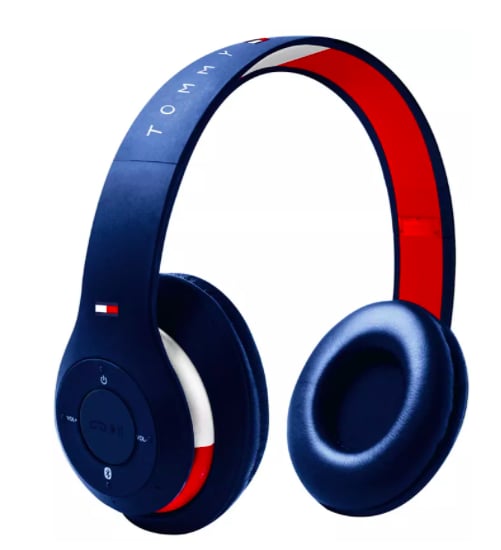 Noise Isolating Wireless Headphones
"Turning your cohabitation space into a coworking space is dicey, especially when nerves are already frayed from virtual happy hours overlapping with virtual meetings. Thankfully, my relationship is still going strong thanks to a good pair of noise-isolating headphones ($110), so I bet they'd help any new parents. Plus, the two-tone colorway is a quiet flex over the sea of black or white headgear at the morning check-in." — Max Plenke, associate director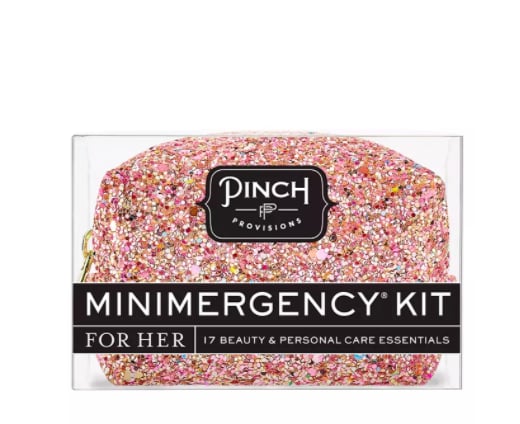 Minmergency Kit for Her
"I can't tell you how much time I spent packing the diaper bag with everything I could possibly need for my boys, only to realize that I didn't have anything I needed for me. I love this mini emergency kit ($19) because a busy mom doesn't have to think about what to pack — she can just throw it in the diaper bag and go. With everything from tampons and emery boards to breath drops and hair ties, it's everything mom forgets to pack for herself!" — Rebecca Gruber, VP branded content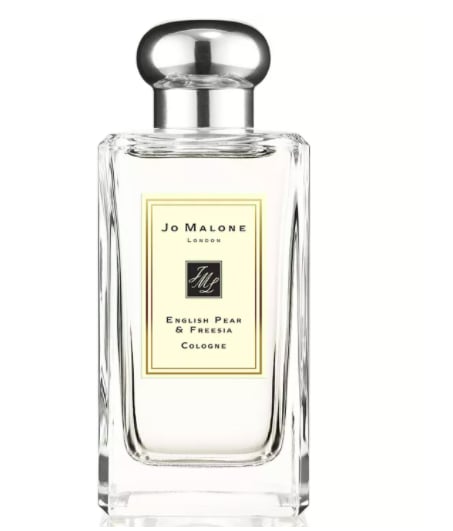 English Pear & Freesia Cologne
"I can speak from firsthand experience that the mom often gets neglected when the new baby comes home. I love the idea of giving perfume ($142) to my new-mom friends. It's a simple, self-care task that she can do in literally seconds that will make her feel more put together and confident without being a time suck." — Amanda Elser Murray, content director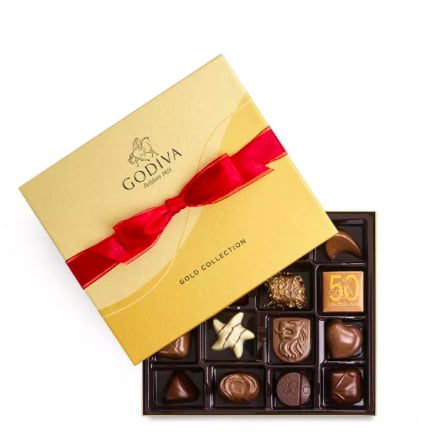 Gold Chocolate Box
"A box of chocolates is a classic Valentine's Day gift everyone can appreciate. One of my best friends just had her first baby, and adding these treats ($30) to her new-mom care package is an easy and delicious way to show her some love during this special time." — Kathleen Harper, style editor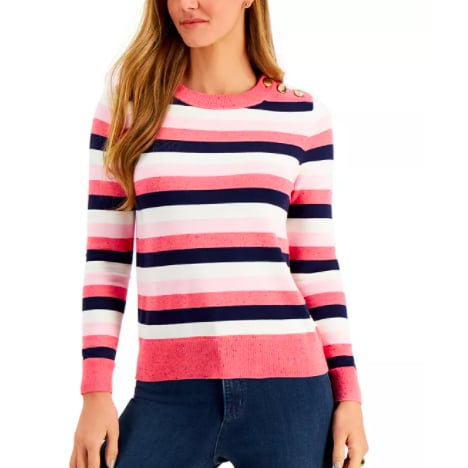 Striped Sweater
"There's nothing more classic than a nautical stripe sweater, and it's perfect for chilly winter daytime activities. My best friend has an 18-month-old, and she's constantly taking him out on fun adventures, from parks to boat days (she lives in Florida) to meeting animals at the zoo. I know she would get so much use out of this cute sweater ($70) — and look great at the same time." — Aviel Kanter, associate director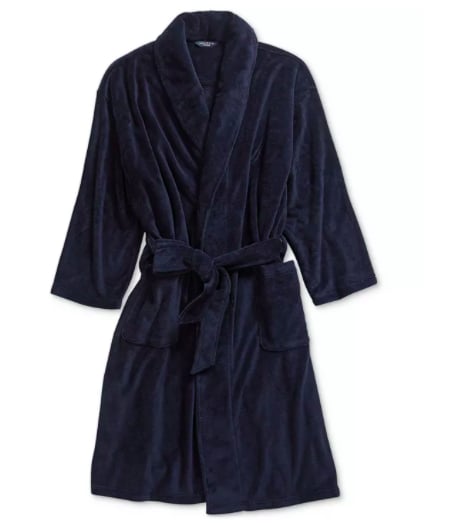 Men's Plush Knit Robe
"I recently found out that our good friends are expecting their first baby in just a few months. Both of them are essential workers, so they've been working crazy hours in even crazier conditions for the past year. For the new dad, this robe ($75) will remind him that he deserves self-care time, too — especially after taking care of not just a newborn, but the entire community." — Christie Rotondo, senior editor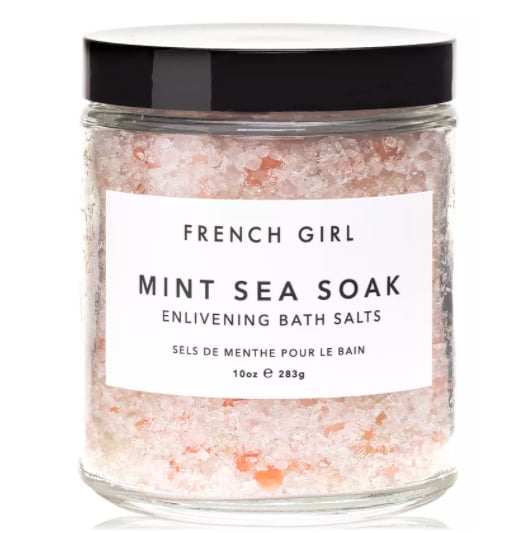 Bath Salts
"My best friend is a new mom, and I've seen firsthand how prioritizing herself has taken a backseat. I know self-care is a big thing for her this year, so I can't wait to surprise her with these bath salts ($22). Hopefully, they'll serve as a small, but luxurious, reminder to treat herself every once in a while!" — Stephanie Nguyen, senior editor