The Best Unplugged Vacations Around the World
In our generation of Instagram-obsessed, Twitter-loving millennials, it's hard to imagine a vacation without being connected to the outside world. But leaving behind technology can help you recharge, gain perspective, and reevaluate what is really important in life. From yoga retreats to hidden-gem hot springs, book a ticket to one of these destinations around the world that will leave you feeling completely revived and stress-free.
01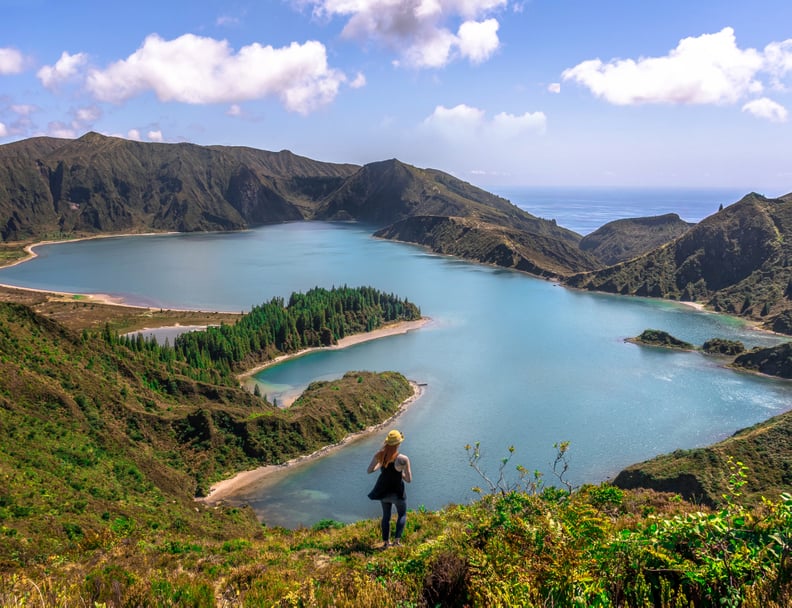 Azores Hot Springs in Portugal
With the islands located at the largest concentration of thermal waters in Europe, The Azores' hot springs boast an untapped potential to drawing US travelers seeking the natural formation in an unencumbered and unpopulated way. From Terra Nostra in Furnas to Caldeira Velha in Lagoa do Fogo, the Azorean island of Sao Miguel abounds with the natural hot springs to warm up any Winter travel. Azores Getaways offers deals and packages that will take you to the hot spots and off-the-beaten-path gems.
02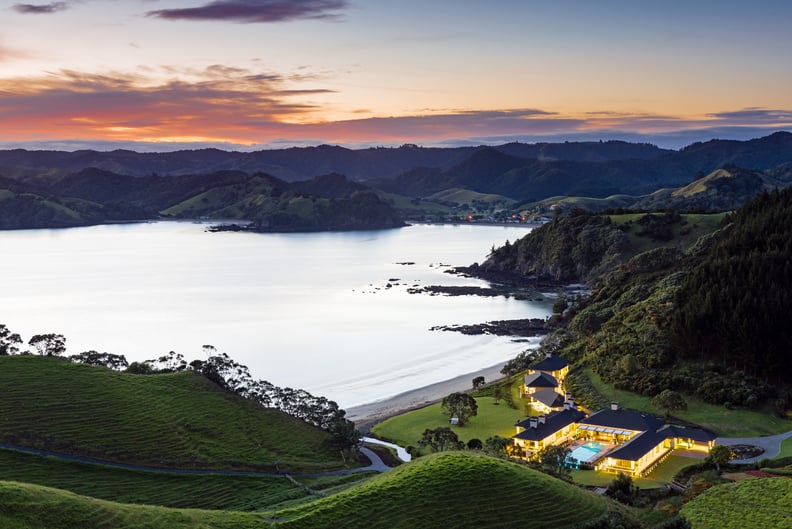 Isolated Sanctuary in New Zealand
For travelers looking for a true private sanctuary to escape and unplug, the boutique property of Helena Bay boasts a main house and two guest villas with five suites set on nearly two miles of pristine coastline — idyllic for a luxurious isolated getaway. The property offers the utmost privacy for guests, hidden within a forest-lined cove and built to host no more than five couples at a time (or a private group). In addition to beautiful beach views and abundant amenities, Helena Bay offers world-class cuisine from the team behind celebrated Michelin-starred restaurant Ristorante Don Alfonso 1890 in Italy.
03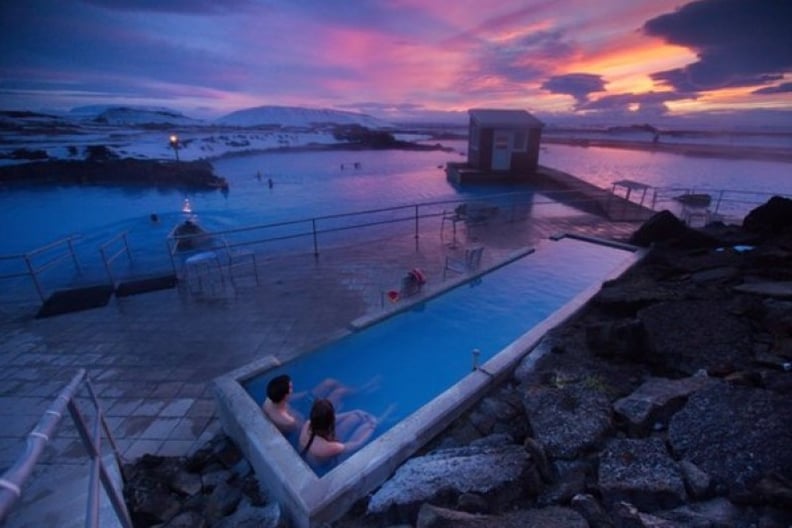 Yoga Retreat in Iceland
North Iceland is the ideal location for yogis, adventurers, and other travel enthusiasts who desire an authentic experience at the heart of this magical country. While most mainstream tourism heads to Reykjavik, Iceland Yoga Retreat takes travelers to a more isolated area for an ideal wellness retreat to unplug. Retreat packages include housing, meals, guided excursions to the best sights of the north, use of the yoga and wellness center for classes, and more.
04
Meditative Meals in Mexico
Rancho La Puerta, a 4,000-acre property in Tecate, Mexico, is the original destination fitness resort and spa in North America, which has no TV or WiFi in the rooms. To fully digitally detox, guests are encouraged to leave laptops, iPhone, and iPads at home and fill their day with fitness and pampering including detoxifying herbal wraps. For those looking to further challenge themselves and become mindful, every Thursday evening, Rancho La Puerta offers its Silent Dinner. A meditative meal is enjoyed without technology or conversation; instead, guests solely delight in the meal itself accompanied by inspirational music.
05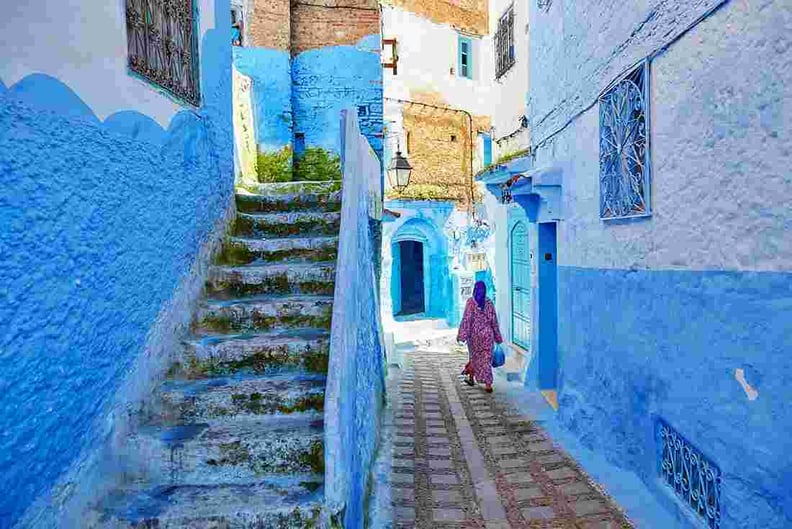 Offline Adventures in Morocco
Intrepid Travel's Digital Detox Tour throughout Morocco allows travelers to take a step away from their devices and explore the country in an authentic way. The nine-day trip starts in Casablanca and visits Fes, Tangier, Marrakech,and more. Travelers can experience a home stay with local families, take cooking classes, navigate through souqs (without Google Maps), and visit local markets.
06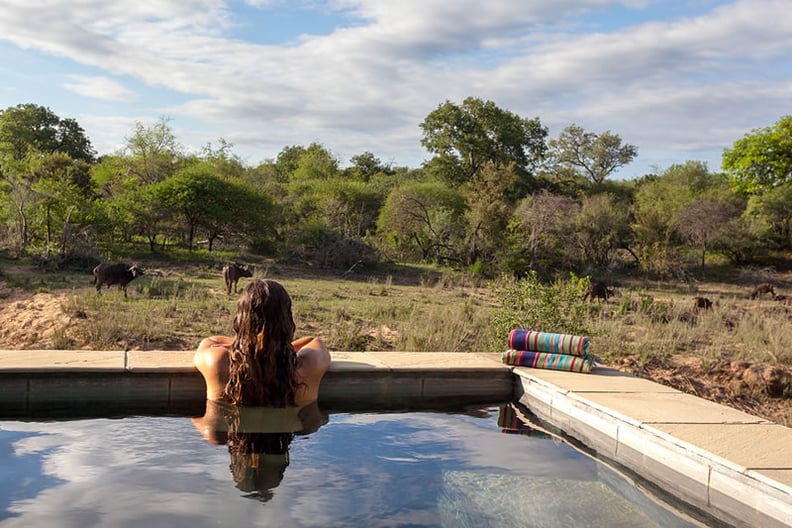 Private Safari Lodges in Africa
Adjacent to Kruger National Park, the Thornybush Luxury Game Lodge collection offers a choice between 12 lodges, 11 of which are located in the Thornybush Private Nature Reserve. The meals at each lodge are crafted from fresh ingredients, are cooked perfectly, and are presented with South African safari flair. Rates include accommodation, meals, dawn and dusk safaris in open game vehicles, optional bushveld walks, and sundowner drinks on game drives. In Kenya, Loisaba Tented Camp is a luxury camp where every room enjoys spectacular views stretching across the Laikipia Plains to Mount Kenya.
07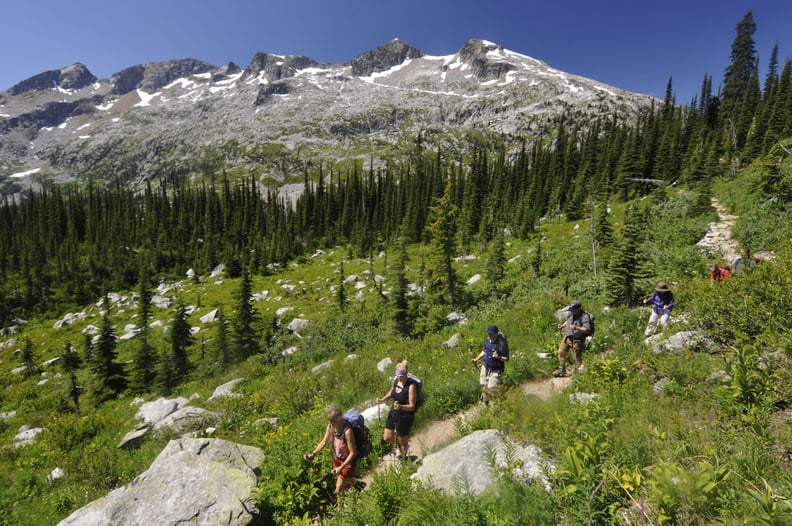 Hiking-Based Getaway in British Columbia
A true backcountry experience, Mountain Trek, immerses guests in scenery you cannot find near most urban cities, providing the ultimate environment to disconnect and embrace calming surroundings. Their programs offer a complete digital detox, where guests turn off all tech access and power down for the week.
Even a personal wake-up with a knock at the door is used to eliminate alarm clocks, which can cause stress. Set in spectacular natural landscapes, travelers can spend time focusing on activities including hiking, yoga, massage and detox treatments, and lectures on stress management, nutrition, sleep health, metabolism, detoxification, goal setting, and personal will power.
08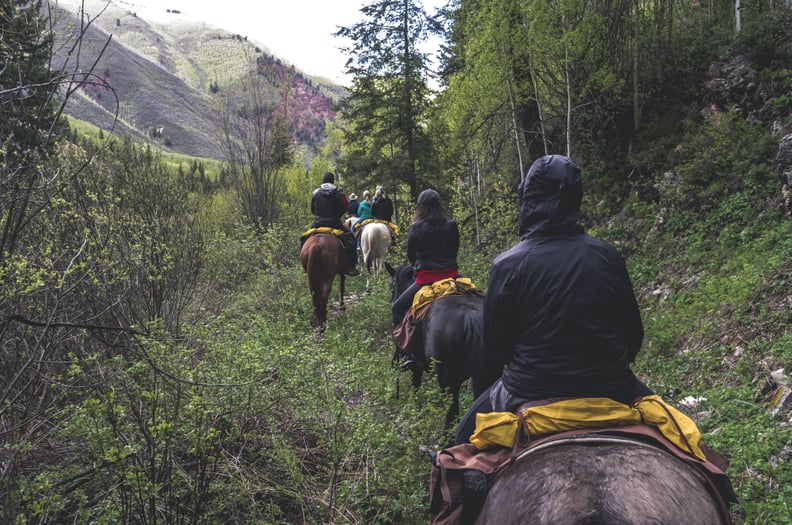 Luxury Meets Adventure in Colorado
Camp Astor is an adults-only nostalgic twist on summertime adventures using the luxury hotel St. Regis Aspen Resort as the base camp and Aspen as the playground. Guests enjoy access to the wilderness areas surrounding Aspen, ideal for mountain biking, stand-up paddleboarding, nature hiking, canoeing, relaxing in a pop-up hammock in the woods, enjoying farm-to-table dinners, and stargazing. The spa offers unique treatments such as kombucha facials and charcoal scrubs.
09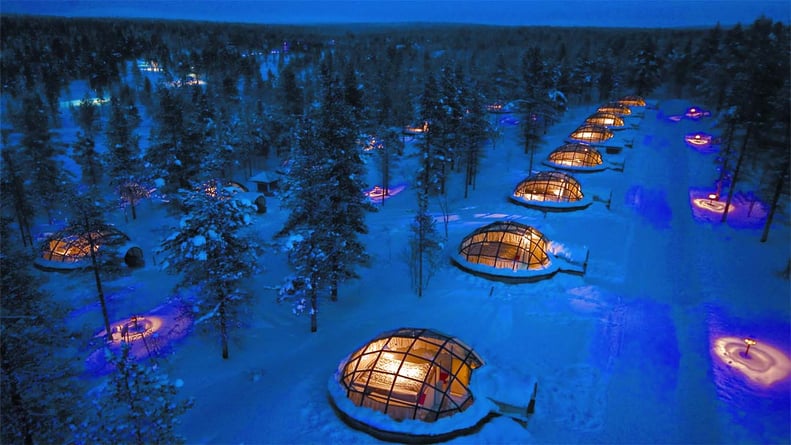 Igloo Village in Finland
Detach from the rest of the world in your own private glass igloo. Famous for its cozy atmosphere and sensational views, Kakslauttanen Arctic Resort's igloos offer the best views of the Northern Lights and the most unique vacation destination. Staying overnight in a glass igloo feels like sleeping in the open air and will leave you feeling completely recharged.
10 Secluded Island in Maine
Located on its own island off the coast of Maine, Chebeague Island Inn has no TVs or telephones, so say goodbye to Instagram! To get to this island, travelers must take a 10-minute ferry, making it the perfect destination for a much-needed digital detox. Guests can partake in sunset cocktail cruises, island lobster bakes, deep-sea fishing trips, seal and whale-watching excursions, sea kayaking adventures, golf, tennis, the Inn's new Oyster and Rosé package, and more.
11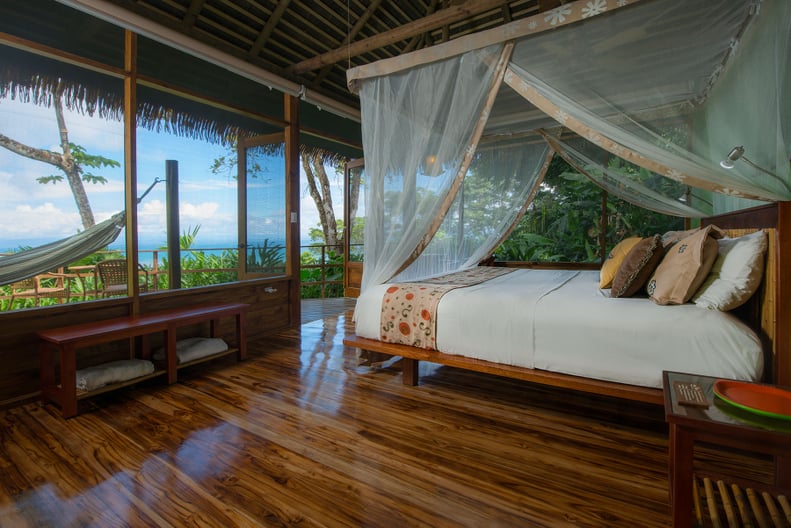 Rainforest Bungalows in Costa Rica
Home to monkeys, macaws, pumas, toucans, tree frogs, and thousands of other creatures, a trip to Lapa Rios Lodge will ensure that you detach and become one with nature. Consisting of just 16 eco-friendly bungalows nestled within the rainforest, this resort has absolutely no internet or phone access, but instead travelers can listen to the crickets and cicadas.