5 Things Olivia Palermo Is Loving Right Now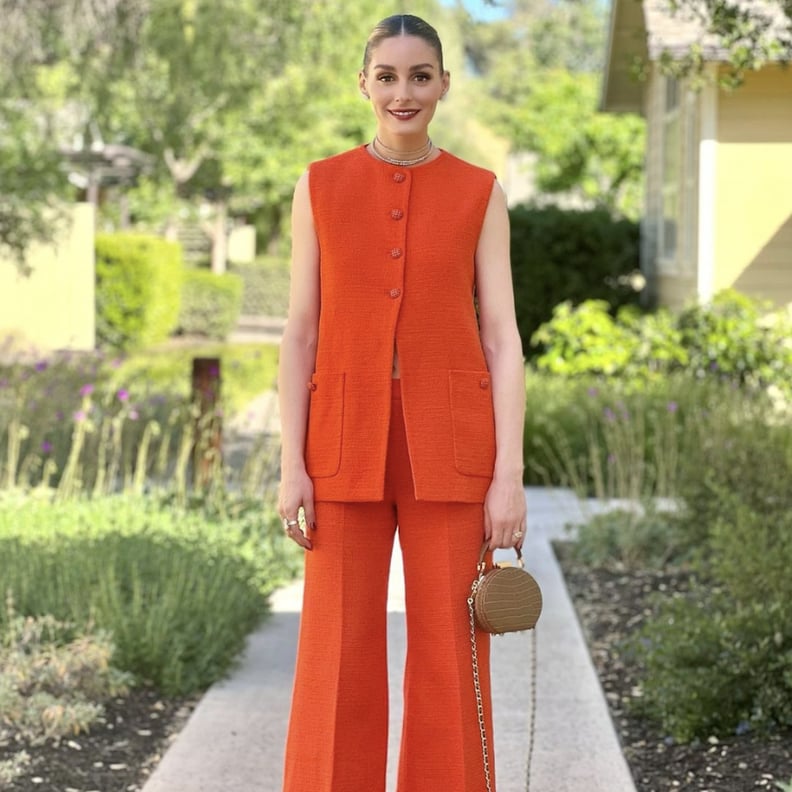 As POPSUGAR editors, we independently select and write about stuff we love and think you'll like too. If you buy a product we have recommended, we may receive affiliate commission, which in turn supports our work.
Olivia Palermo is doing it all — right now. From running Olivia Palermo Beauty (which just celebrated its one-year anniversary) to continuing her success as a style icon, the star is pretty much always on the go. She recently partnered with LG Signature — a collaboration that makes perfect sense for Palermo, as the brand is focusing on elevating appliances through design.
We recently got the chance to speak with Palermo during an LG Signature event in Napa Valley, where we caught up with the tastemaker on what she's loving right now. From the perfect luxury suitcase to an affordable Zara set she was wearing that evening, she gave us all the details on what (and where) we should be shopping. Keep reading to learn about Palermo's everyday essentials.
Palermo's Travel Essentials
"When it comes travel, I have a very specific system. I always carry my wheeled Rimowa ($1,360). I have my jewelry, makeup, an extra pair of clothes, and then a cashmere set from the plane. And then I'll have my handbag with my passport — I like bags within bags. So everything's very organized."
The Skin-Care Staples You Need to Try From Olivia Palermo Beauty
"100 percent, the skin care is amazing. The serum and the mist are both incredible. I have tried everything out on both my guys and girls, so everybody approves. So I was like, OK, high marks, I'm happy. The lipstick's also a favorite of mine, and it feels like something luxurious you can just store in your purse."
We suggest getting the Olivia Palermo Skincare Essentials Deluxe Set ($79) so you can try all of her favorites.
The Appliances Palermo Uses in Her Home
"I've been really fortunate to be working with LG for a few years now, and I think we both have a very similar approach. In my lifestyle, when I approach fashion, and even in my home, I try to look for craftsmanship, quality, and design — and LG really hits all those things. I love the LG Signature wine cellar ($6,999); it's one of my absolute favorites. We also have the OLED television synced up . . . it's really nice that the brand has thought about the design, and the picture is amazing. So it really blends into a home. I love that."
Palermo's Hosting Must Haves
"When I'm hosting a dinner party back at home in NYC, I get Butterfield Market — that's an absolute must. I always get my florals from Plaza Flowers, and then I do all different decorations throughout the table, depending on what I'm feeling."
Shop Palermo's Affordable Zara Set
When Palermo told us that her stunning poppy-orange set is from Zara, we were super excited that the chic look could easily be ordered and re-created. Make sure to get your hands on the Zara Textured Pocket Vest ($90) and Zara Textured Weave Pants ($60) before they sell out.