5 Out-of-This-World Places to See the Northern Lights
Long before all the high-tech lighting effects and lasers, Mother Nature has been putting on a light show of her own — and it's spectacular. The aurora borealis — often referred to as the northern lights — is a celestial display of brightly colored lights shimmering and rippling across the night sky. Since they typically can only be seen above the Earth's magnetic poles, northern lights chasers will usually have to brave some pretty extreme terrains to catch a glimpse of the show.
Lucky for us, there are some sensational accommodations that, while a bit of a trek to get to, provide luxury amenities that will keep you cozy and comfortable while you enjoy the view. Be sure to pack for the occasion, because you will likely find yourself in subzero temperatures and, if you're feeling exceptionally brave, even sleeping in a house made of ice and snow.
01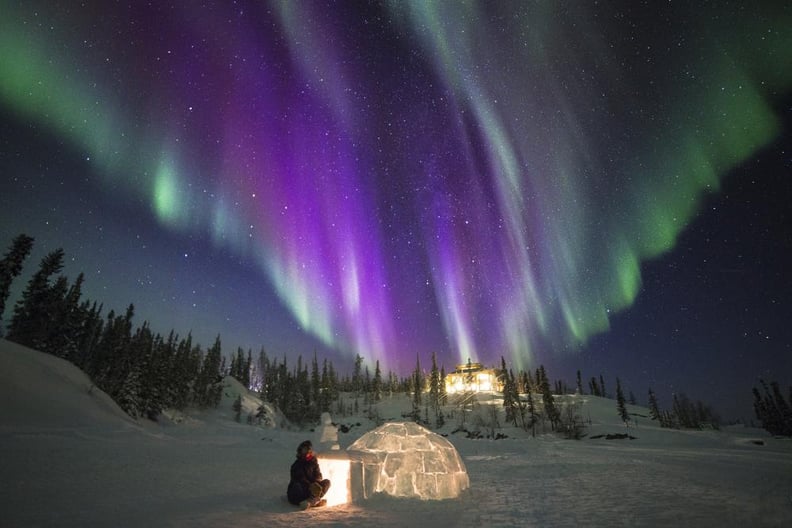 Blachford Lake Lodge and Wilderness Resort, Canada
A float or ski plane will escort you to a remote slice of Winter wonderland just outside of Yellowknife. Once settled in, bask in the warmth of a hot tub as you watch vibrant shades of green, red, and blue dance in the night sky. The dreamy lodge also offers an "Aurorawatch" service to ensure you never miss the show, calling to wake you up should the lights become visible in the middle of the night.
02
Kakslauttanen Arctic Resort, Finland
More than 150 miles north of the Arctic Circle, this romantic frozen paradise is famous for its signature glass igloos, allowing guests to fall asleep under the rippling night sky. There are an array of Winter activities if you start to get cabin fever, but with the available private saunas and cozy digs, you might never want to leave your room. And for the extra bold, you can opt to spend the night in a genuine ice igloo (just be sure to bundle up!).
03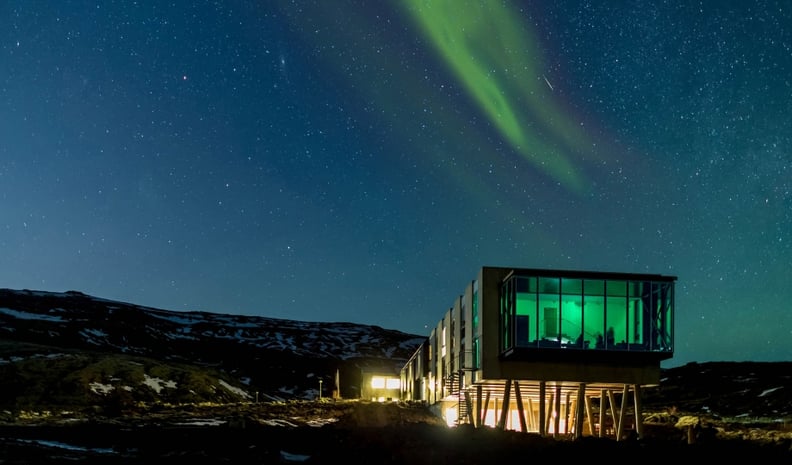 Ion Adventure Hotel, Iceland
Nestled in the foothills of Iceland's majestic lava fields sits Ion Adventure Hotel, a luxe modular lodge with pristine views of the North Pole's vibrant hues. With a full-service spa and the award-winning Northern Lights Bar, you can totally pamper yourself while drinking in one of nature's most incredible wonders. Also, there are natural hot springs nearby (yes, please).
04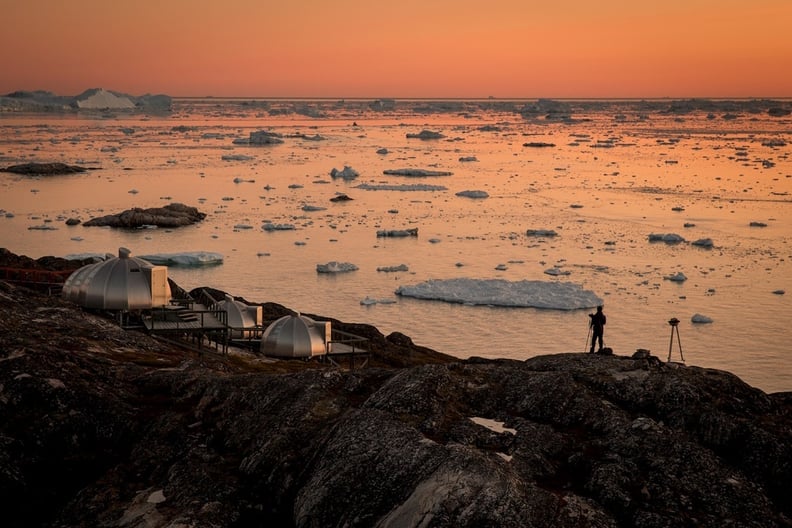 The Hotel Arctic, Greenland
Touted as the world's northernmost luxury hotel, Hotel Arctic sits alongside the picturesque Disko Bay, and guests can watch icebergs float by in the Winter. That is, of course, if you're not totally distracted from the northern lights fluttering in the night sky.
05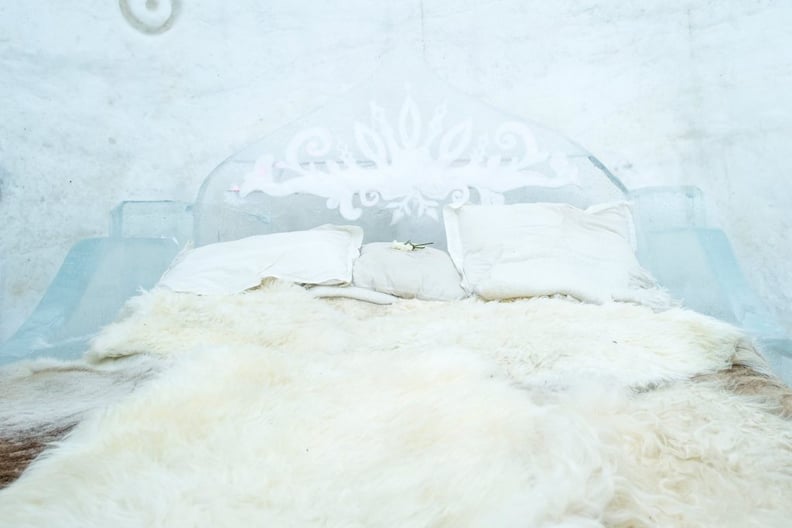 Sorrisniva Igloo Hotel, Norway
Is sleeping in an igloo on your bucket list? Then, check! With guest rooms made entirely of ice and snow, this igloo hotel features glittering white chambers kept at a frosty 19-24°F with cozy reindeer hides and sleeping bags to keep you warm. With its prime aurora borealis viewing location in the tip-top of Norway, the resort offers guided northern lights tours.