Beautiful Upcycling: Plastic Bag Holiday Wreath
POPSUGAR Photography | Sarah Lipoff
POPSUGAR Photography | Sarah Lipoff
Have a big collection of plastic bags hiding under your kitchen sink? Upcycle them into a seriously beautiful and unique holiday wreath that only costs $3 to make. Along with creating something to celebrate the season, you're repurposing something that you'd normally trash — and you can't beat that!
What You'll Need:
20 white plastic bags
Scissors
12-inch metal wreath frame
Directions:
Gather the plastic bags and layer several while smoothing flat. Cut the ends from the bags with sharp scissors. You may need more or less than 20 bags to complete your wreath.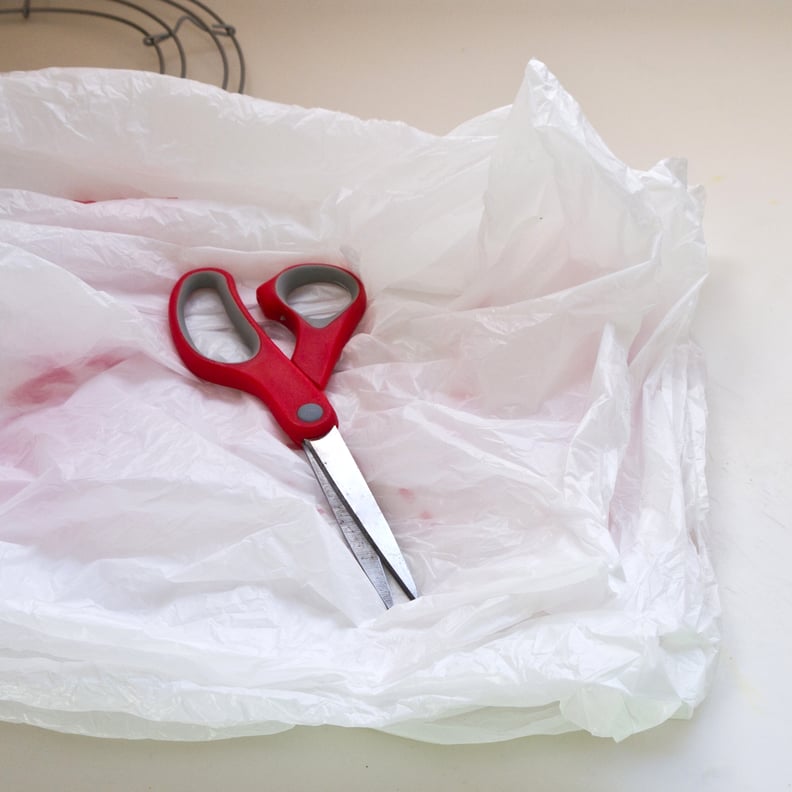 Cut the bags into long strips, cutting from one side of the bag to the other.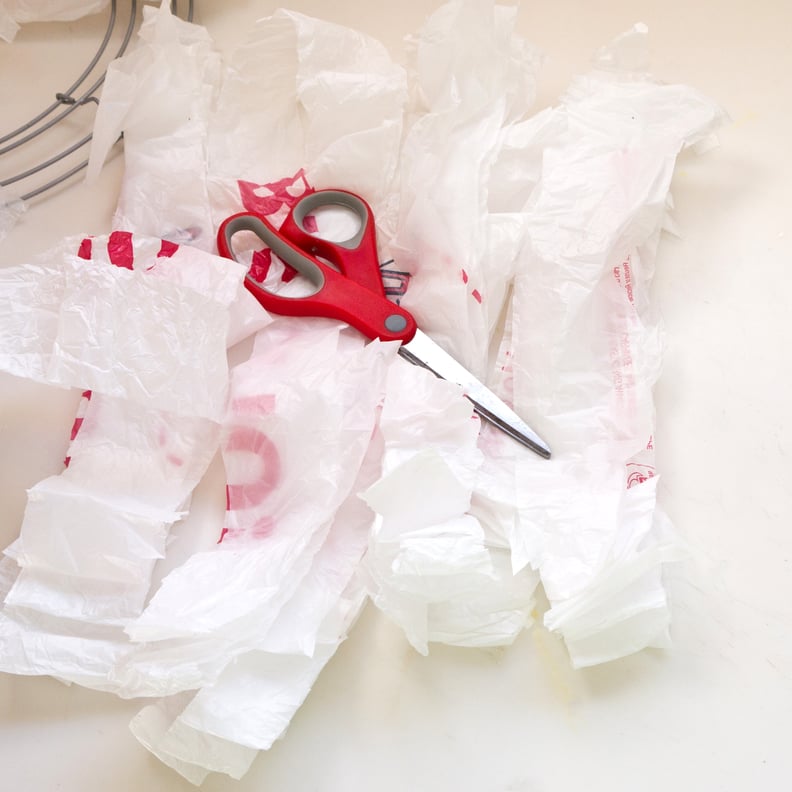 Now cut away any writing or images from the strips, only leaving lengths of white plastic. Cut the strips into three-to-four-inch sections.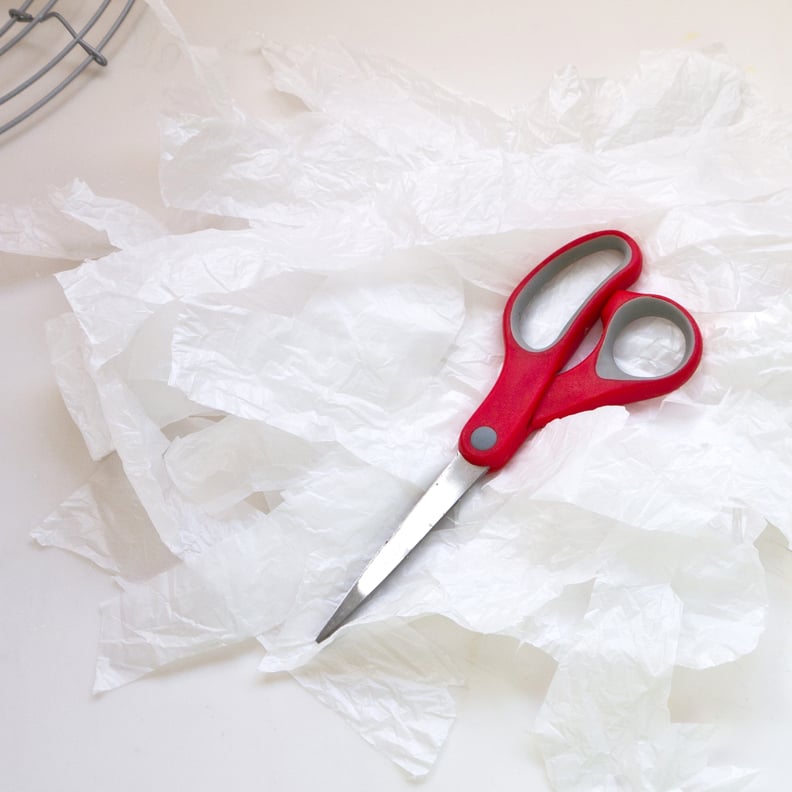 Double-knot lengths of the plastic bag around the wreath, bunching the knots together to create a full wreath. This step takes a bit of time, so get comfy on the couch with a pile of plastic bag strips next to you, which makes finishing the holiday wreath seem less time-consuming.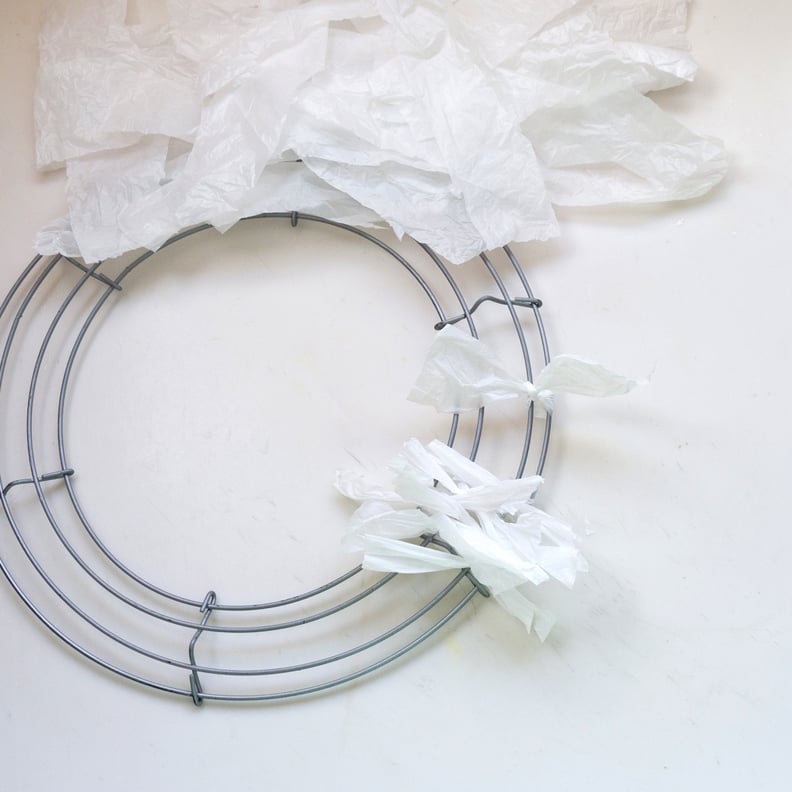 Continue knotting and bunching until the wreath is finished, and cut any strips of the plastic that are too long or out of place. Adorn with acorns, small ornaments, or plastic snowflakes, and then hang on your front door.