Shop POPSUGAR Fitness Gear and Bath Products at Walmart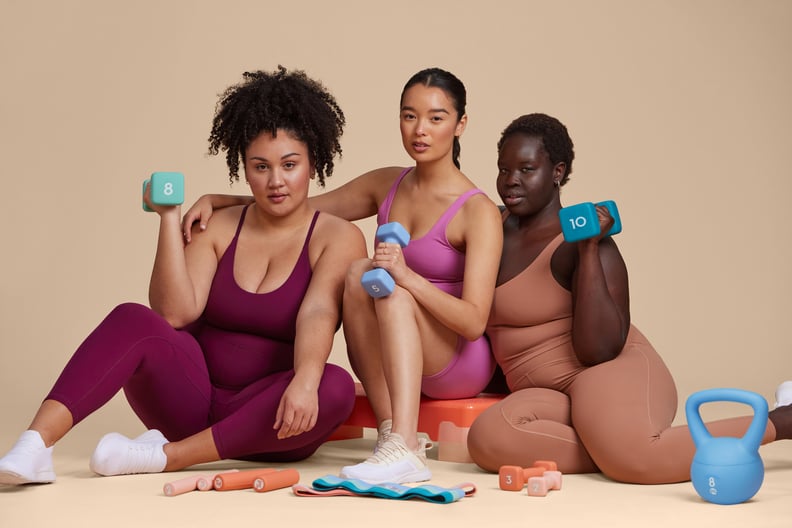 Jason Innes
Jason Innes
As POPSUGAR editors, we independently select and write about stuff we love and think you'll like too. If you buy a product we have recommended, we may receive affiliate commission, which in turn supports our work.
This just in: new lines of POPSUGAR fitness equipment and bath products just debuted exclusively at Walmart, and we can't contain our excitement.
POPSUGAR has always believed the key to a happy, healthy you is caring for your whole self — mind and body — so we're thrilled to introduce products designed to make all aspects of your wellness journey work for you. Whether you're a bona fide fitness enthusiast or someone who's just beginning to dabble in the art of self-care, this collection has an affordable, functional, and — of course — beautiful tool to refresh your routine.
The POPSUGAR Fitness collection comprises 16 pieces of equipment that range from bar weights and resistance cords to colorful kettlebells, jump ropes, and more — all under $30. The POPSUGAR Bath collection is all about making self-care fun and accessible, with items like bath-oil beads and shower steamers designed to help you luxuriate at home.
Ahead, shop products from POPSUGAR's newest Walmart collections — and prepare to start your fall with a happier, healthier you.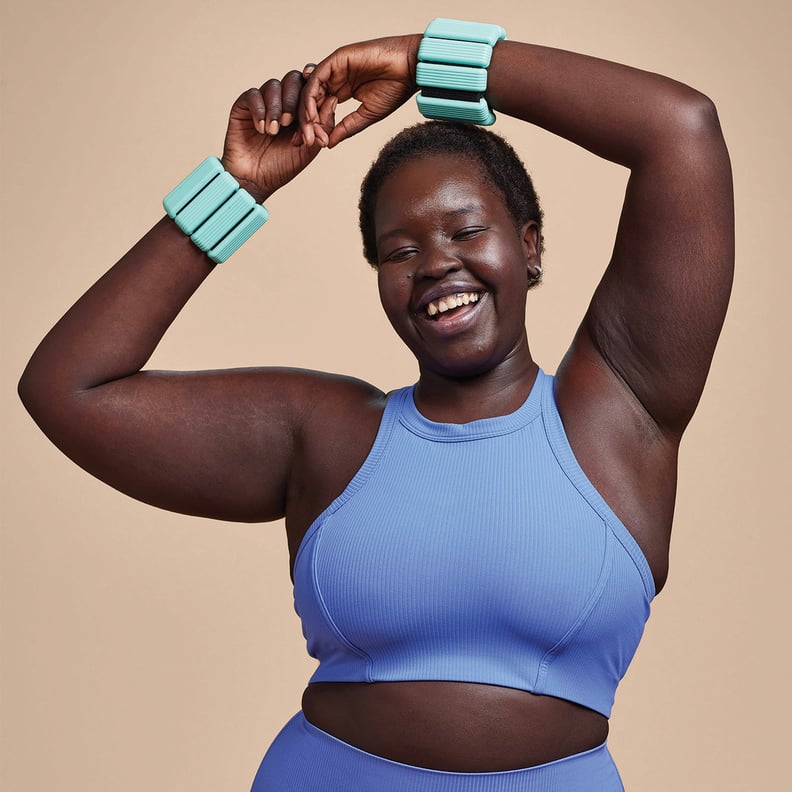 POPSUGAR Ankle and Wrist Weight Set
POPSUGAR Ankle and Wrist Weight Set ($20)
If your day-to-day is too busy for a full-fledged workout, you can still strengthen your muscles, sculpt your arms and legs, and burn calories with the help of these ankle and wrist weights. The fitness tools are easy to slip over your wrists or ankles, and they even boast an adjustable closure so you can create a more customized and comfortable fit.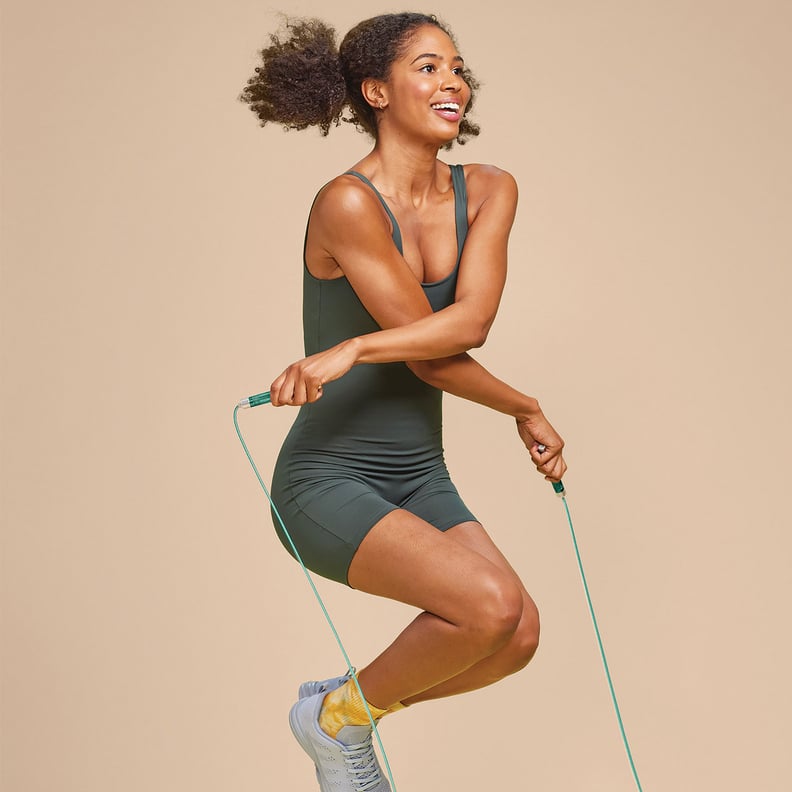 POPSUGAR Premium Cable Jump Rope
POPSUGAR Premium Cable Jump Rope ($13)
You can jump into a new workout routine with ease thanks to this teal-colored cable jump rope. Totaling nine feet in length, this flexible fitness accessory is great for most heights and even has an adjustable design that allows users to shorten the length.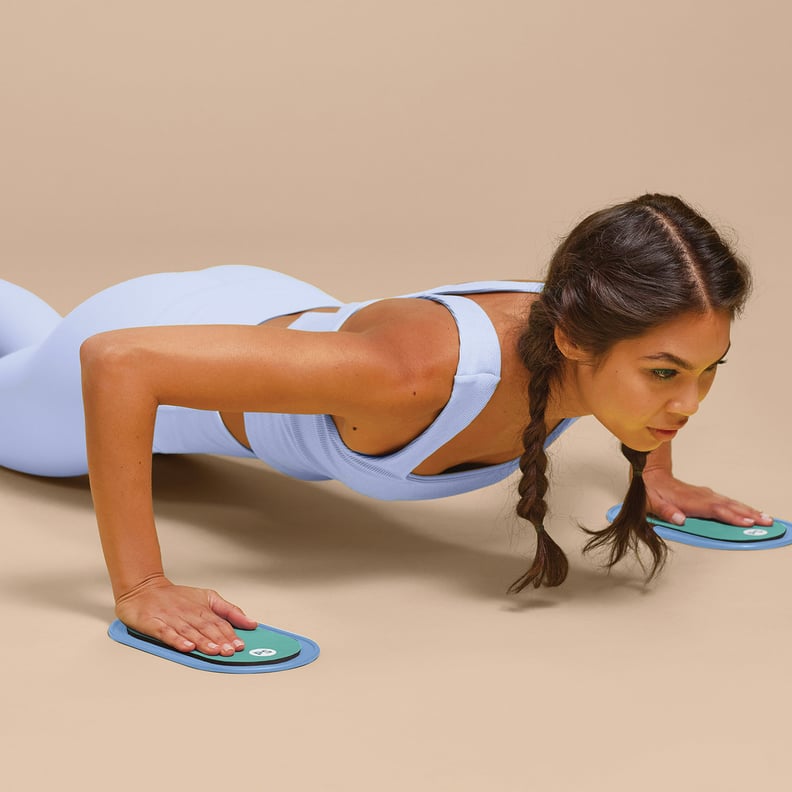 POPSUGAR Sliding Core Discs Workout Sliders
POPSUGAR Sliding Core Discs ($10, originally $13)
If you dread doing lunges or planks when working out but understand just how essential they are in strengthening muscles, you need these sliding core discs in your life. While they help to build muscle throughout the entire body, the tools are especially great for strengthening your core. Plus, this product comes with an exercise guide.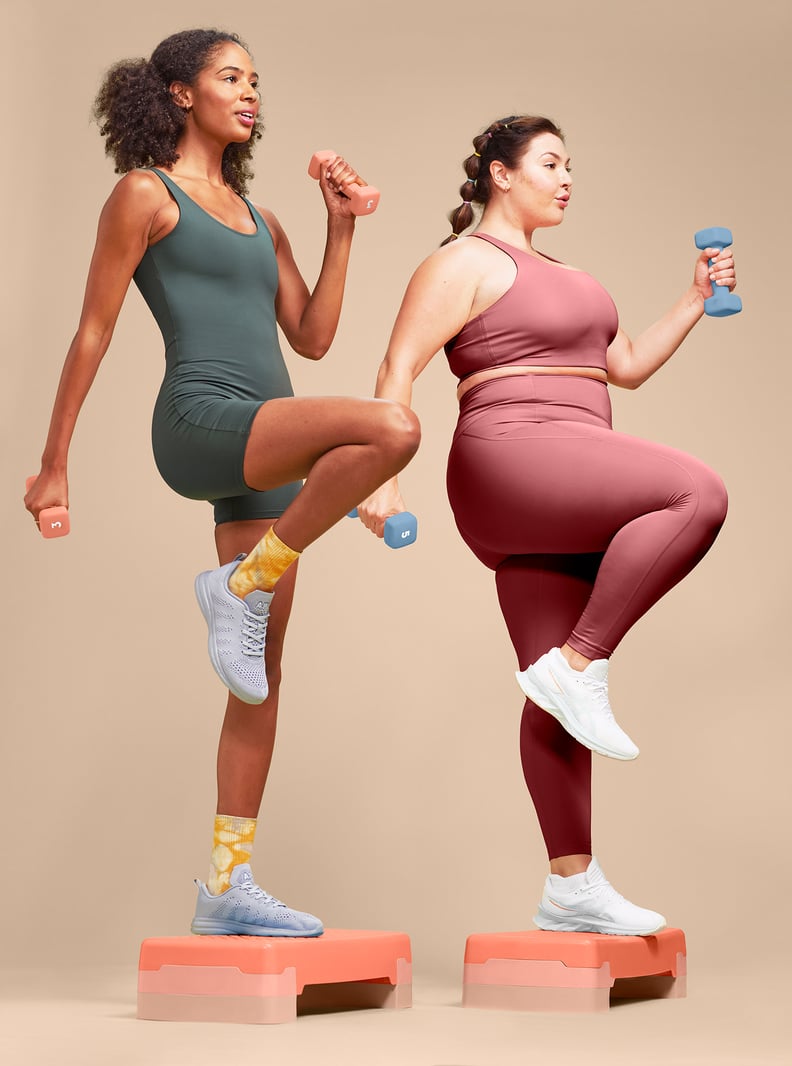 POPSUGAR Step Deck
POPSUGAR Step Deck ($30)
We get it — stylish workout equipment can be hard to come by. But if you want a practical fitness tool that isn't a total eyesore, we can't recommend this aerobic step deck enough. The multifunctional product can be used for a variety of exercises, and it's even fitted with nonslip floor pads that ensure the bench won't move or slip out from beneath you during a rigorous workout.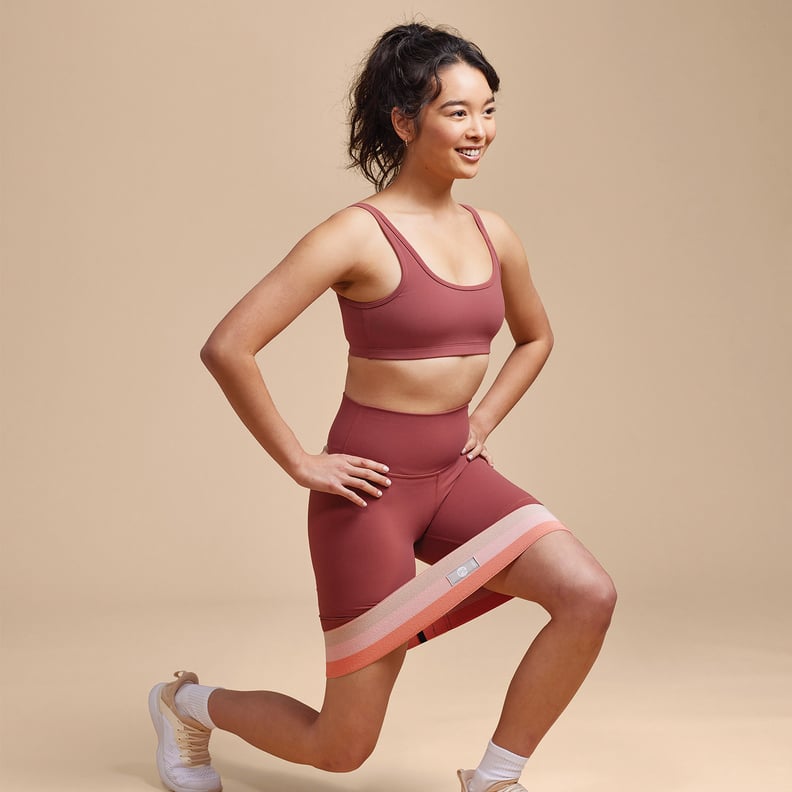 POPSUGAR Fabric Hip Bands
POPSUGAR Fabric Hip Bands Resistance Loops ($15)
If you're focused on building muscle mass, these hip bands will make a valuable addition to your daily workout routine. Unlike other latex bands, these won't roll or dig into the skin on your body, ensuring a more comfortable workout. Plus, they come in two resistances (light and medium), so you can swap bands depending on the level of intensity you want to achieve.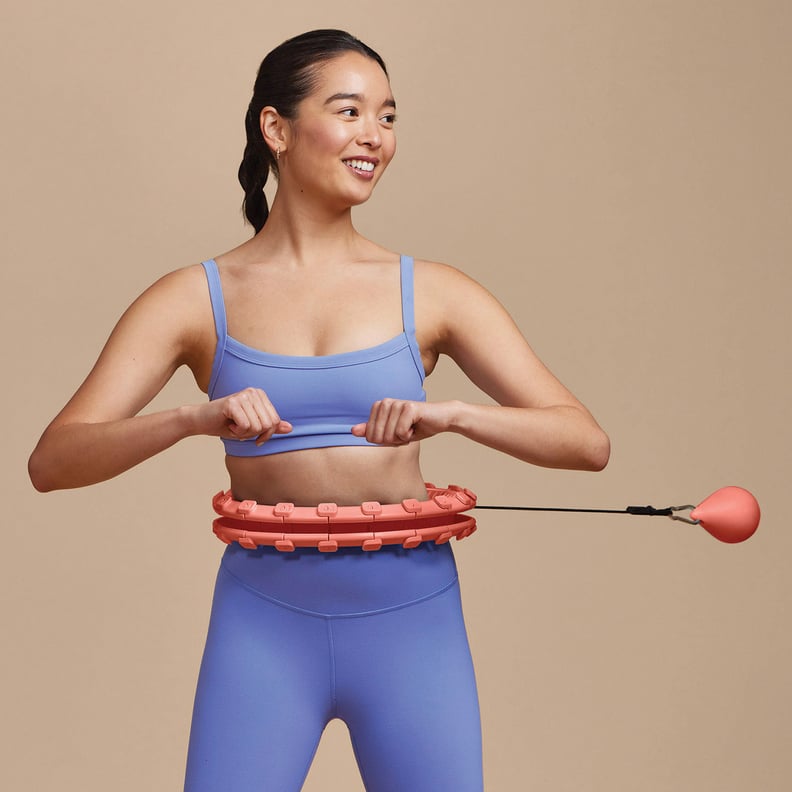 POPSUGAR Weighted Fitness Hoop
POPSUGAR Weighted Fitness Hoop ($30)
Perhaps you're focused less on building out muscles and more on improving balance and strengthening your core over time. If that's the case, this weighted fitness hoop might be just what you need to take your coordination skills up a notch. The adjustable ergonomic hoop is great for building endurance and can be used to create a total body workout that doesn't feel like a chore to do each day.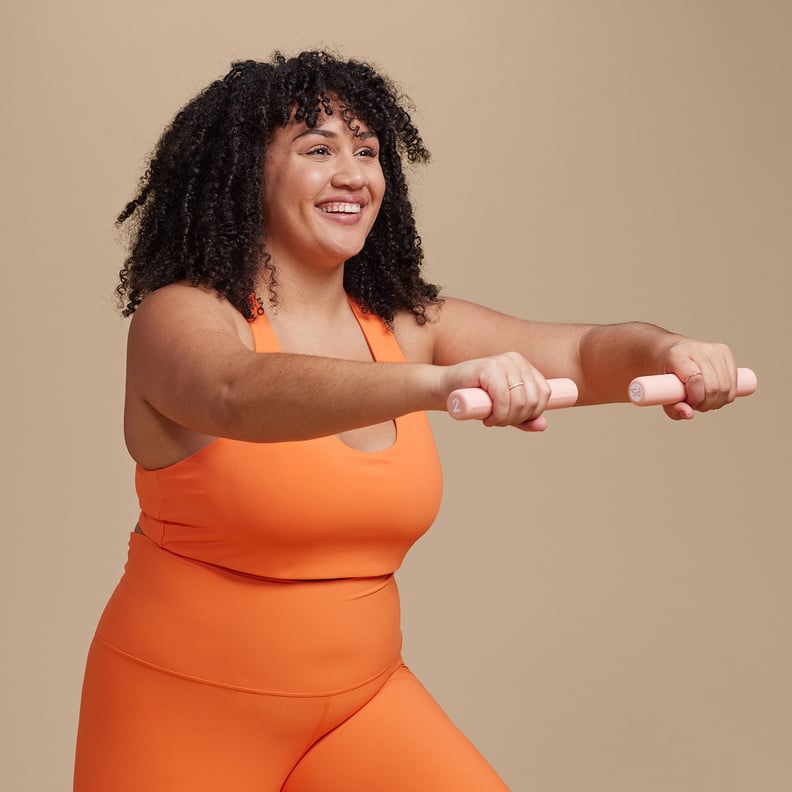 POPSUGAR Bar Weight
POPSUGAR Bar Weight ($5)
We had no idea a set of weights could be so stylish — that is, until we saw these adorable cast-iron bar weights. Smaller weights have a tendency to be uncomfortable or tricky to hold, but these weights boast an ergonomic shape which fit perfectly in the hand and are easy to grip. They're sold as singles, but at $5 per weight, you'll have no issue stocking your home gym on a budget.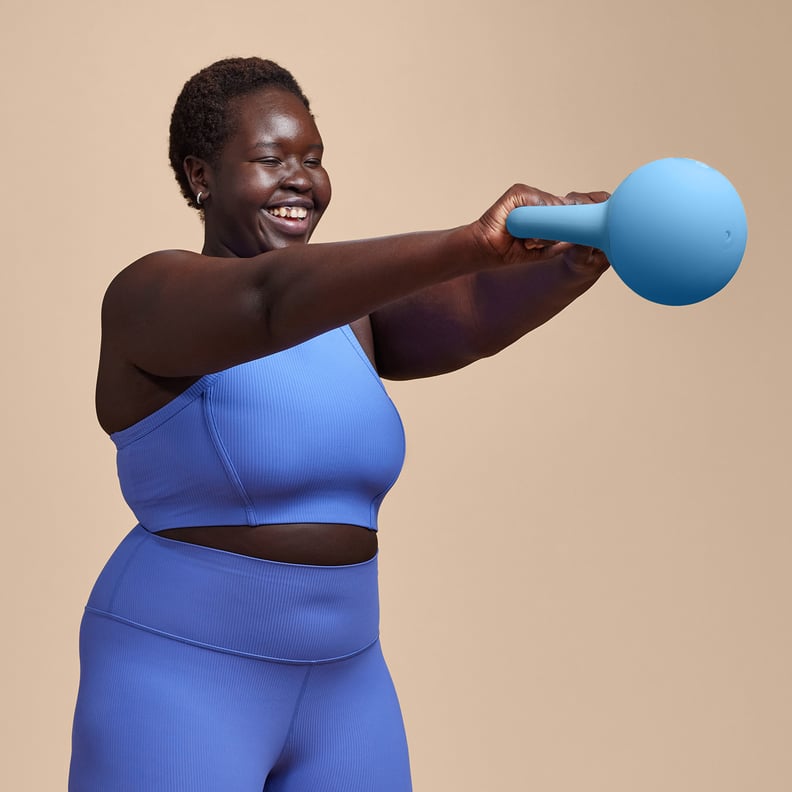 POPSUGAR Soft-Shell Kettlebell
POPSUGAR Soft-Shell Kettlebell ($20)
This baby-blue kettlebell is so chic, it actually makes us excited to work out (a concept!). Unlike other models, this version is composed of a soft-shell design that's durable yet still comfortable enough to hold with ease. Plus, thanks to its flat-bottom frame, the ergonomic tool can sit in place on your floor when you're not using it — which will help to make your home workout space feel much more organized.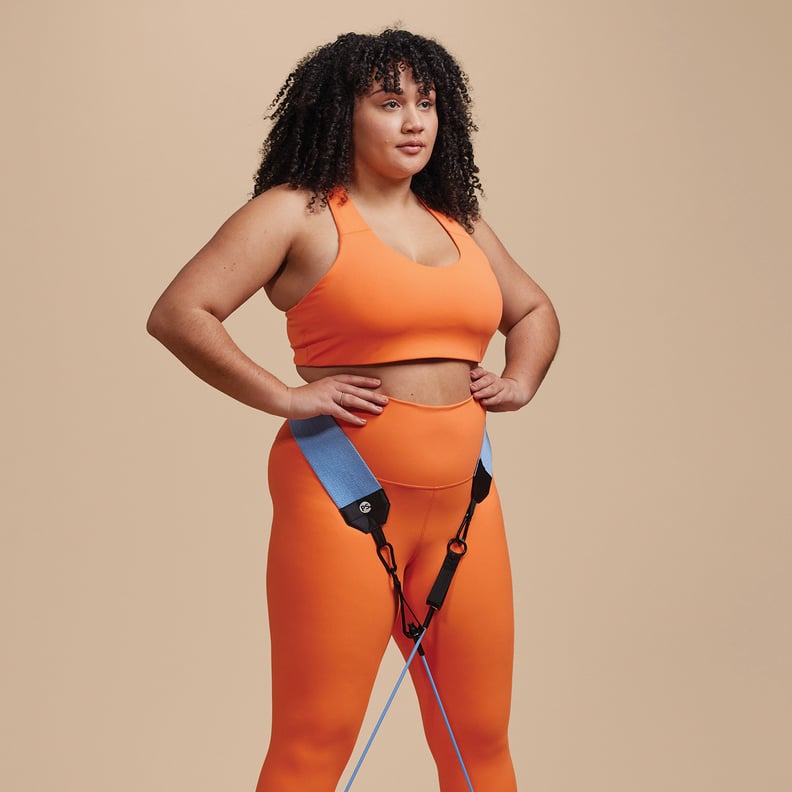 POPSUGAR Hip Trainer
POPSUGAR Hip Trainer ($25)
A perkier butt is only a workout away — just kidding, we wish it were that easy. Fortunately, with this hip trainer, you can work to sculpt your thighs and butt more over time, as the hands-free toning device is designed to provide a practical lower-body workout.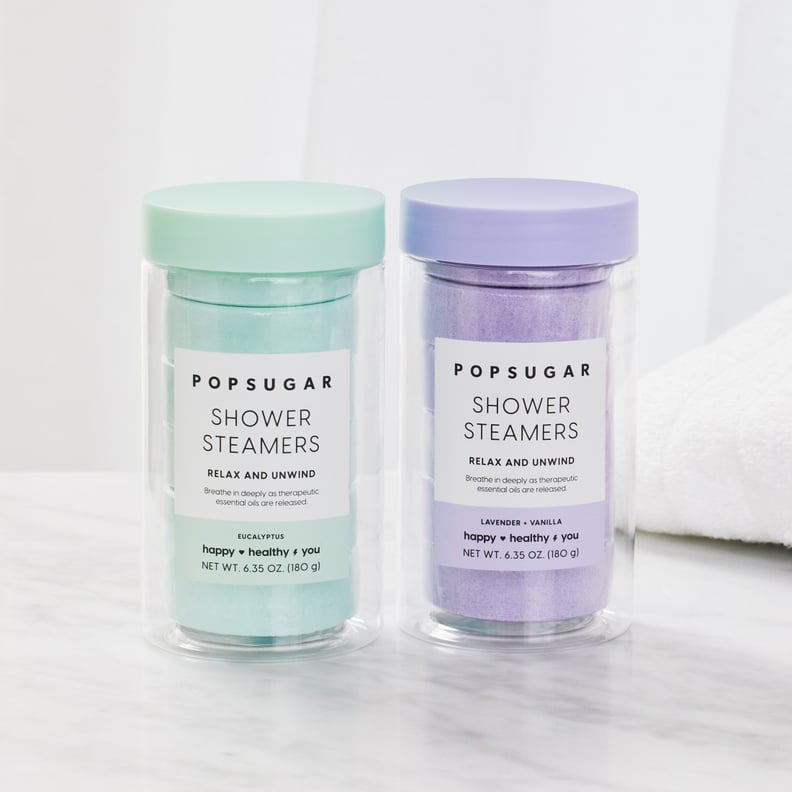 POPSUGAR Shower Steamers
POPSUGAR Lavender + Vanilla Shower Steamers ($7)
POPSUGAR Eucalyptus Shower Steamers ($7)
Forgo your usual candles or incense sticks in favor of these lavender-scented shower steamers, which will fill your bathroom space with a rich and calming aroma that's bound to elevate your next shower. Each tablet is infused with essential oils that pack a powerful scented punch — plus, the steamers are gentle on skin. Shop them in a lavender and vanilla combination or a eucalyptus scent.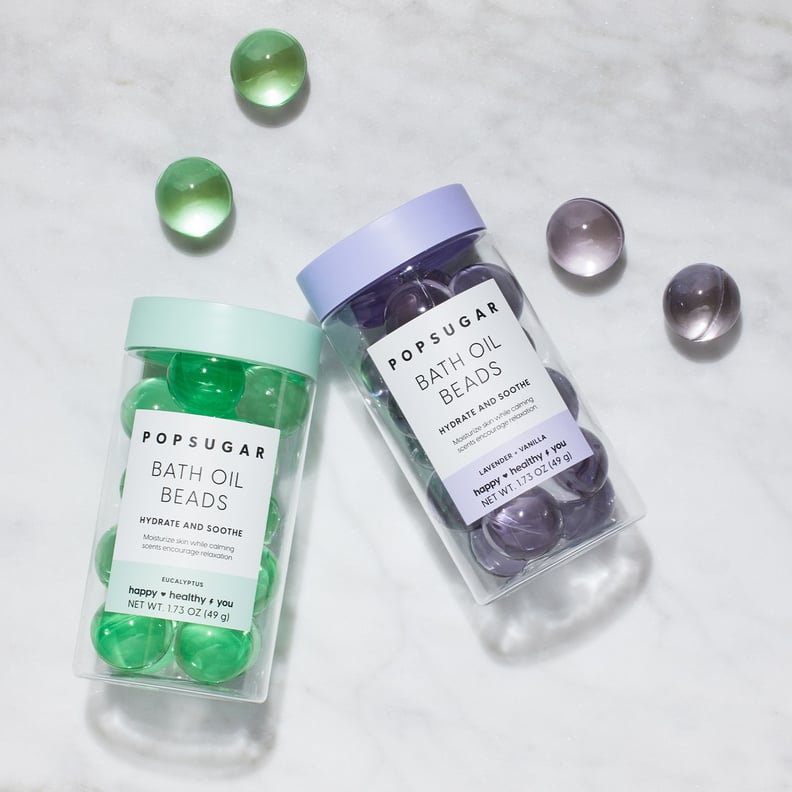 POPSUGAR Lavender Bath Oil Beads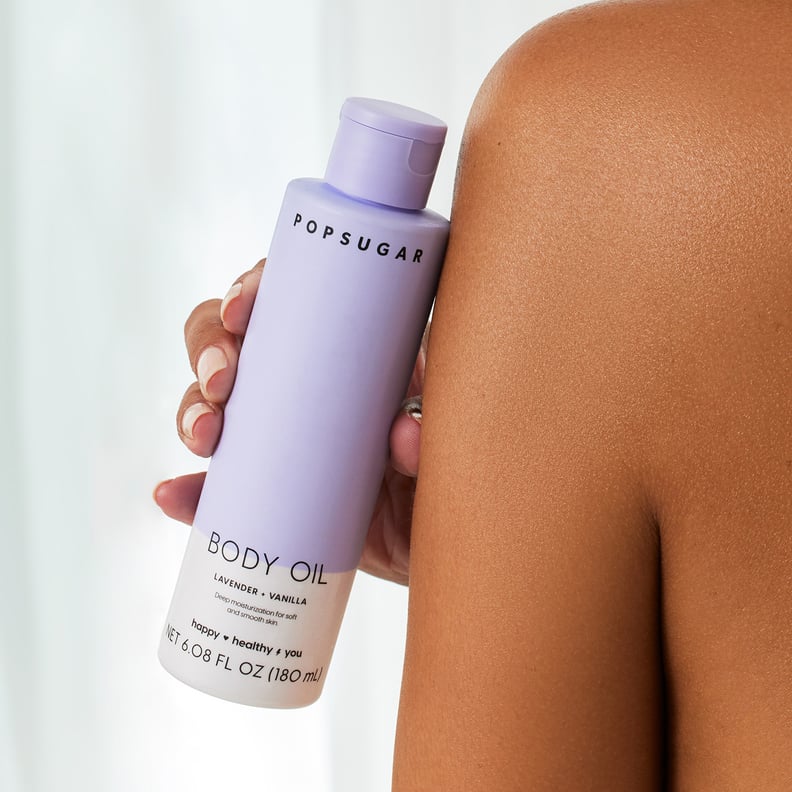 POPSUGAR Lavender + Vanilla Body Oil
POPSUGAR Lavender + Vanilla Body Oil ($7)
Trust us, this body oil smells just as good as it feels on the skin. Formulated with a variety of blended ingredients like sweet almond, coconut, and jojoba, the nourishing product works to hydrate the skin and finish it with a more natural glow. Simply swap out your favorite moisturizer in favor of this oil, apply it to damp skin, and watch it work its magic.
POPSUGAR Magnesium Bath Flakes
POPSUGAR Lavender Magnesium Bath Flakes ($7)
POPSUGAR Eucalyptus Magnesium Bath Flakes ($7)
If you have trouble sleeping or winding down at the end of a long work day, it might be worth it to incorporate an evening bath into your daily routine — with these soothing bath flakes included, of course. The flakes are formulated with pure magnesium, which helps to promote better sleep and relax your body.