Why You Must Visit California's Redwood National Park Before You Die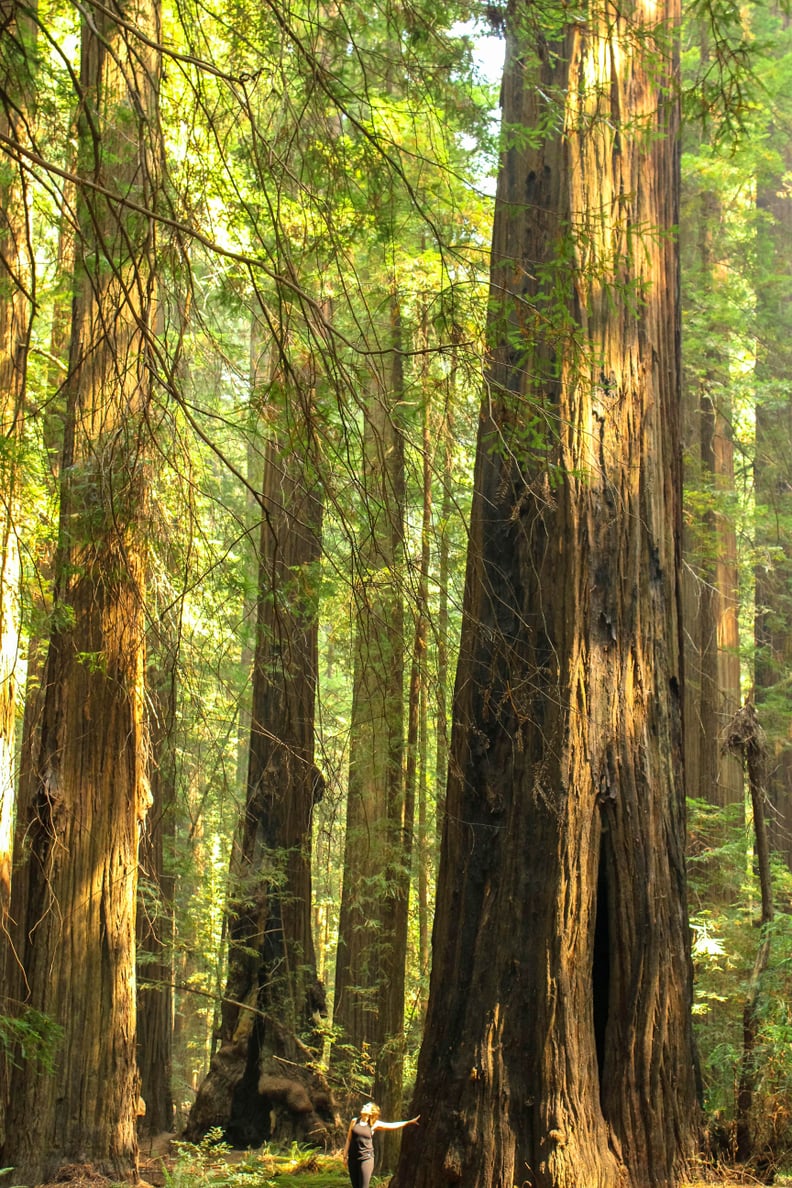 Kathryn McLamb
Kathryn McLamb
Ever experienced a place that makes you recognize just how much of a small speck you are in this massive universe we call home? There's something remarkably special about that feeling. Although Mother Nature has blown me away with awe time and time again, never have I encountered the feeling that rippled through my veins when hiking throughout California's Redwood National Park.
While many travelers can get a sense of these giant trees in the beloved — yet oh so crowded — Muir Woods outside of San Francisco, the real magic stands tall about 300 miles farther north. Soaring high into the sky, these gorgeous groves are unlike anything I've ever witnessed. Absolutely breathtaking!
So if you're looking for your next West Coast adventure or simply seeking an opportunity to marvel in the majestic beauty of nature, read on to see for yourself why you, too, should visit this mystical national park.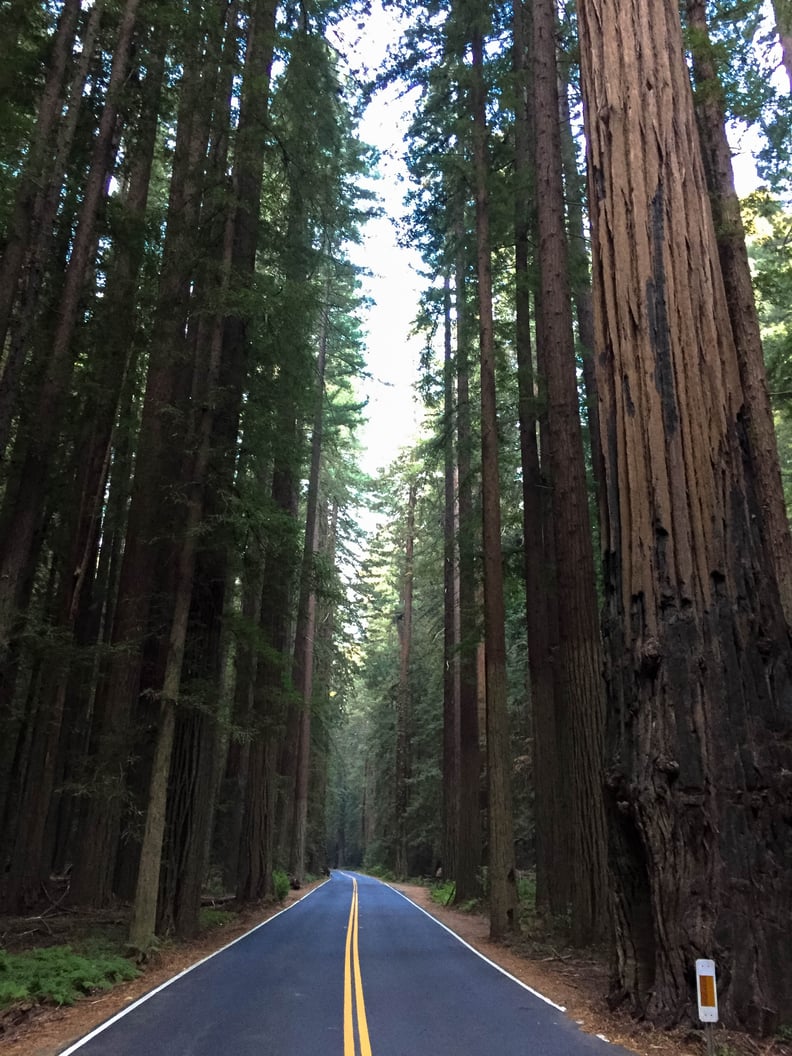 When you make your way to this tip-top corner of Northern California, one experience you cannot miss is driving along the Avenue of the Giants. With winding roads continuously weaving throughout the lush groves of towering trees, this 31-mile scenic route is easily one of the most beautiful stretches of pavement in the entire state.
My advice when making the drive? Slow down. Forget any outstanding items on your agenda, and allow yourself to simply soak in the magical moment at hand.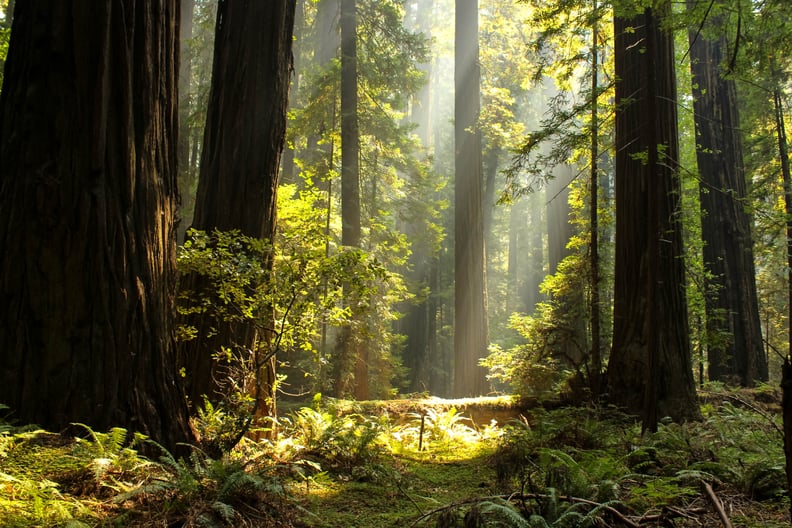 Or better yet, get out of your car and explore! This two-lane road offers numerous opportunities to pull off and park, making it incredibly easy to discover the redwoods up close. Whether you're seeking to dabble in a little hiking or yearning to roll out a blanket to have a quick bite to eat within the cool hush of the forest, you can do it all here!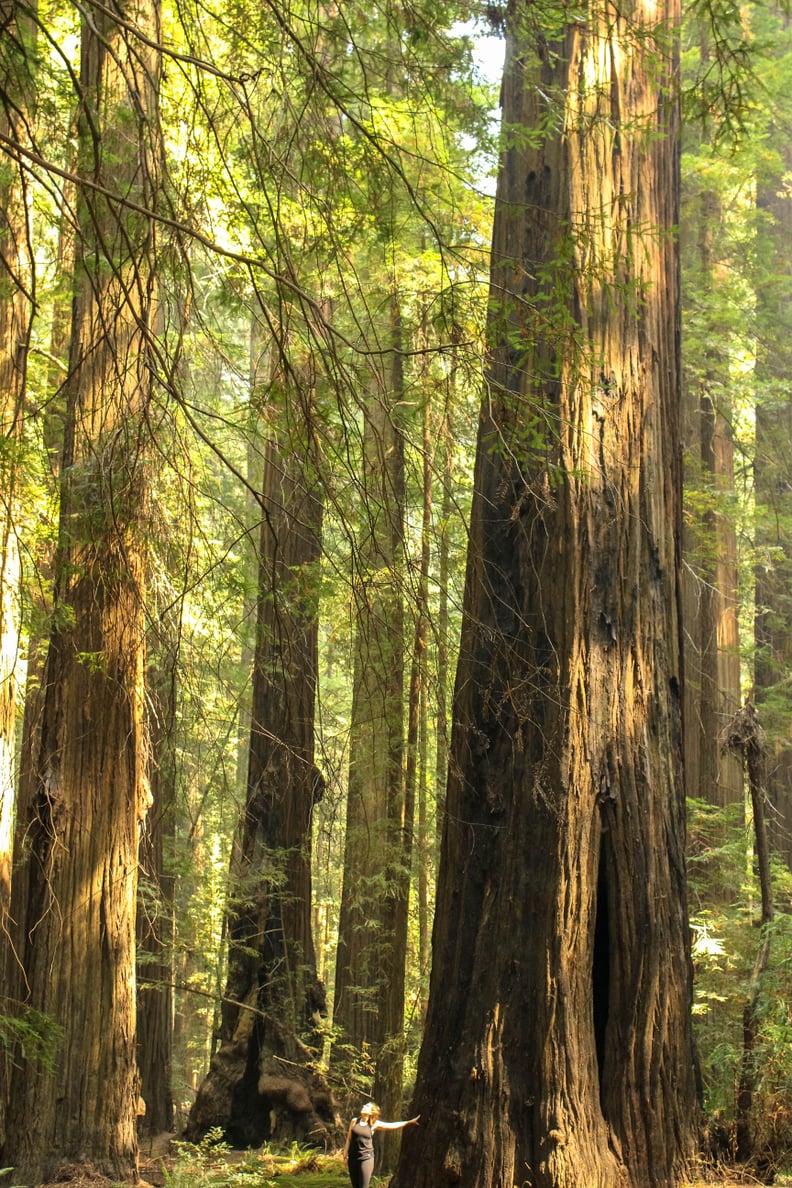 Trust me, it won't take but a mere few seconds walking among these giants before you start to feel as if you've walked onto the set of Honey, I Shrunk the Kids. Although I knew the Redwood National Park was home to the tallest trees on Earth, I'll admit, I wasn't expecting them to be that tall.
But as soon as I stepped closer, laid my tiny hand against the massive piece of bark, and looked up, my jaw dropped.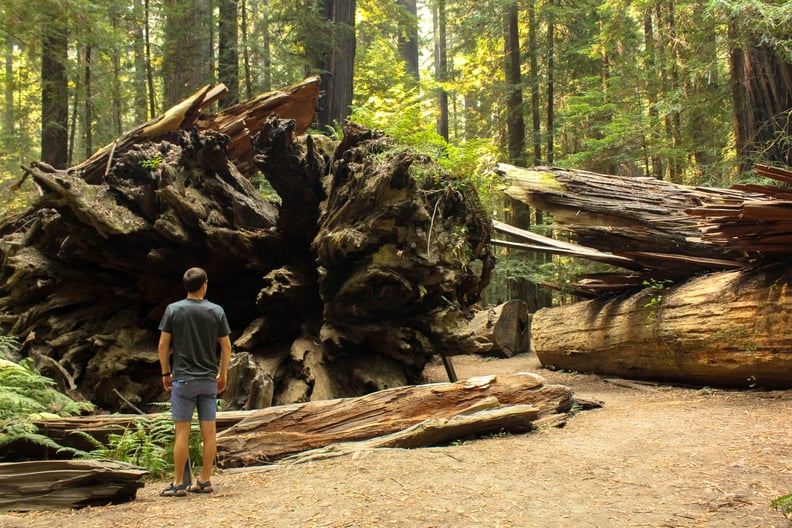 Another spot to add to your bucket list when exploring the redwoods is the Rockefeller Forest. With 10,000 acres of indescribable beauty awaiting your discovery, you could spend days on end here in this one particular grove and barely scratch the surface. While there are multiple trails within this forest that will guarantee astonishment, be sure not to miss the Champion Coast Redwood at 370 feet tall!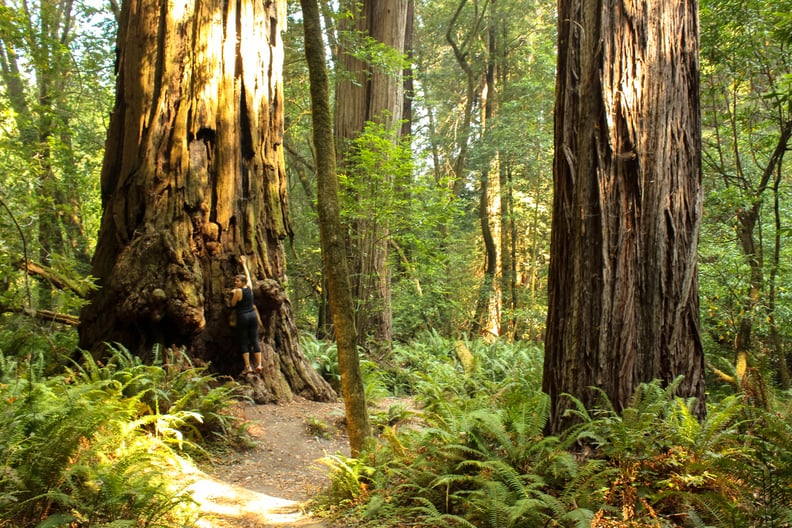 The more time spent walking around, the more intrigued I became and the more I wanted to learn about these giants. Did you know that back in 1850, there were more than two million acres of redwood trees along the California coast? What's even more shocking is that after several decades of unrestricted clear-cut logging, today, there are only 139,000 acres.
Thankfully, after years of protesting for safekeeping, the National Park Service and California State Parks now manage these lands, with hopes of preserving them for generations to come.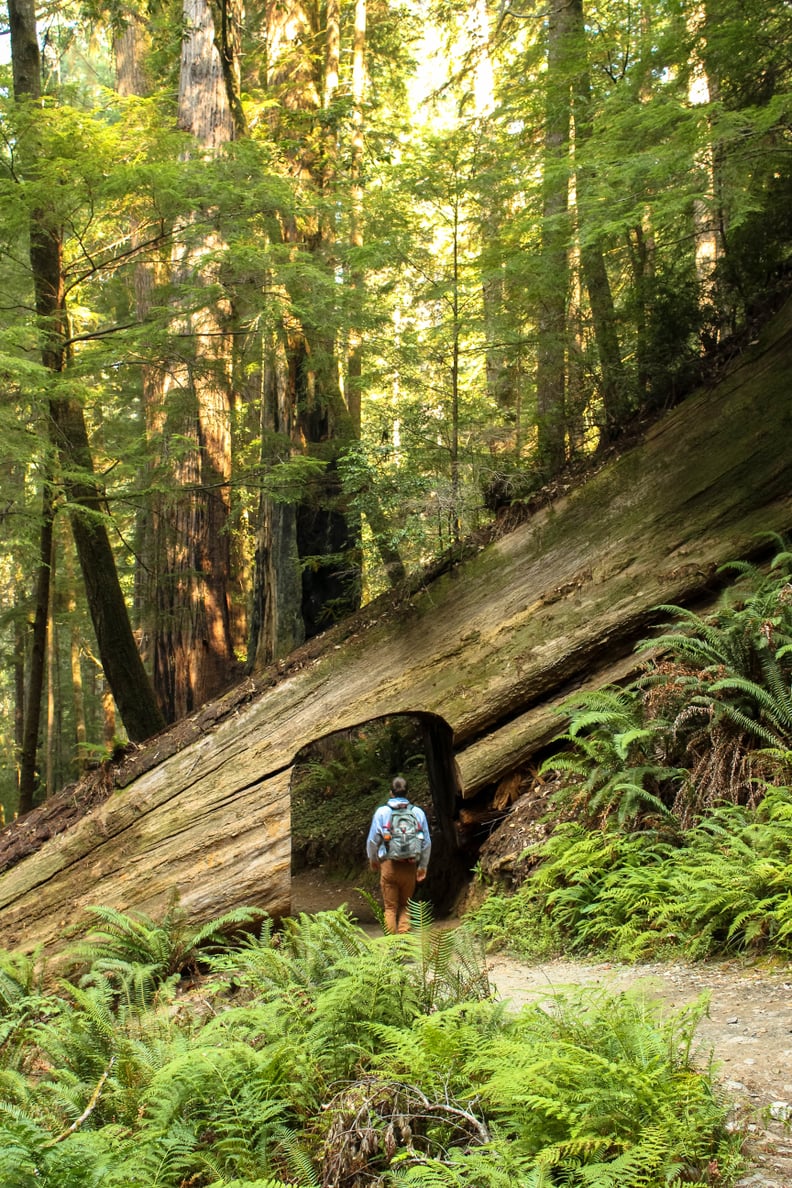 While there is no question the Avenue of the Giants will instantly infuse you with a new mesmerizing sensation, if you truly want a surreal experience, I highly recommend carving out time to hike the Tall Tree Trail.
Also known as the Tall Tree Grove, what makes this 3.5-mile hike so spectacular is that only a small number of cars are allowed inside the trailhead's gate per day. What this means is there will be absolutely no elbow-pushing or crowded paths, just you and Mother Nature.
Although you will need to skip the snoozes in order to check in at the Visitor Center and obtain a free permit, trust me, the early wake-up call will be well worth the lack of sleep because you'll hardly encounter any other people on the hike.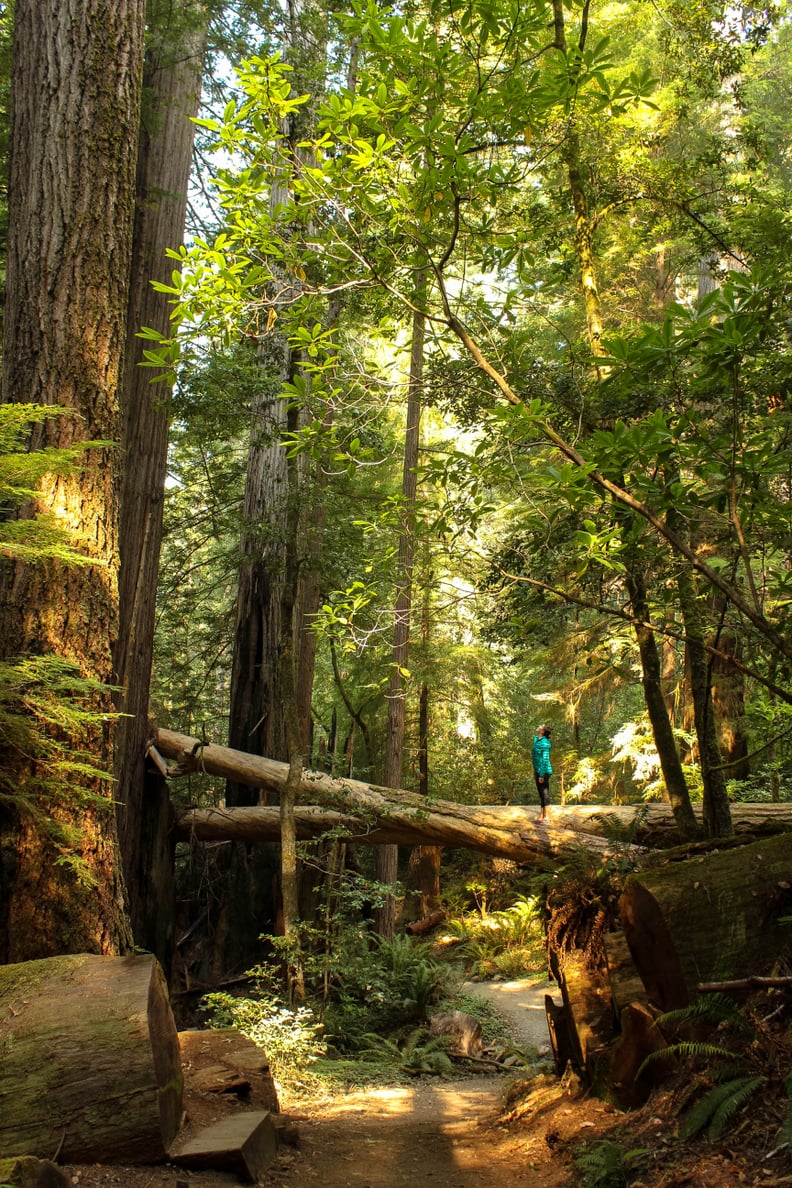 If you ask me, this particular trail is the ultimate hidden gem of the entire national park. Because it's so isolated, there is a unique slice of serenity to be found here. With no traffic noise to intrude on the tranquility, your mind immediately becomes clear and somehow the strenuous stresses of everyday life seem to just melt away.
As you stand there, beneath the canopy of enormous branches belonging to the great giants themselves, all you'll want to do is simply look up.
As hard as it might be to believe, the dark-trunked monster redwoods aren't the only things that give this narrow trail a unique reserved magnificence. Be prepared to feast your eyes on even more beauty with the countless clusters of five-foot-tall ferns. There's no question that these protruding plants — along with the surrounding verdant landscape — will leave you wondering if you've just stepped foot into a fascinating fairy tale.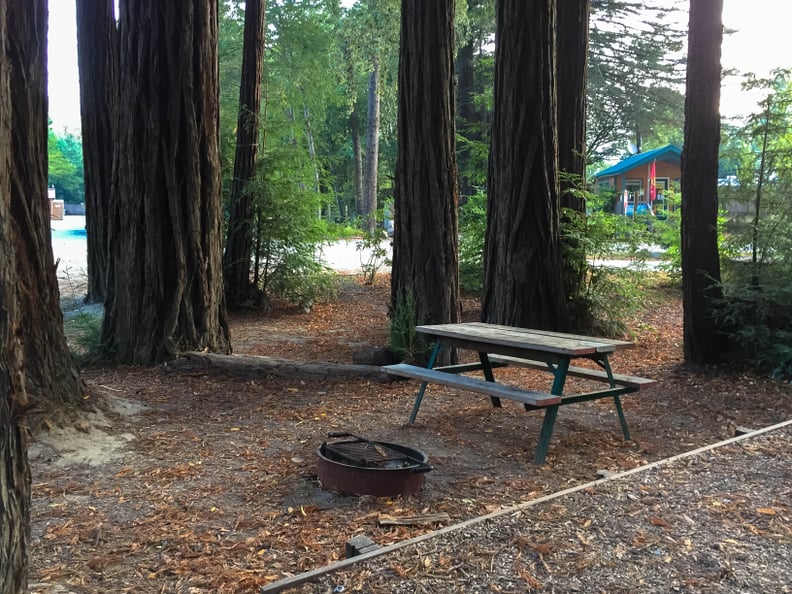 If you want the ultimate redwood experience, why not take reconnecting with nature one step further and camp among these towering tall trees? Sound enticing? Then make sure to check out Giant Redwoods RV & Camp. Nestled in the small town of Myers Flat, this campground not only provides stunning views, but it's also conveniently located right off the Avenue of the Giants.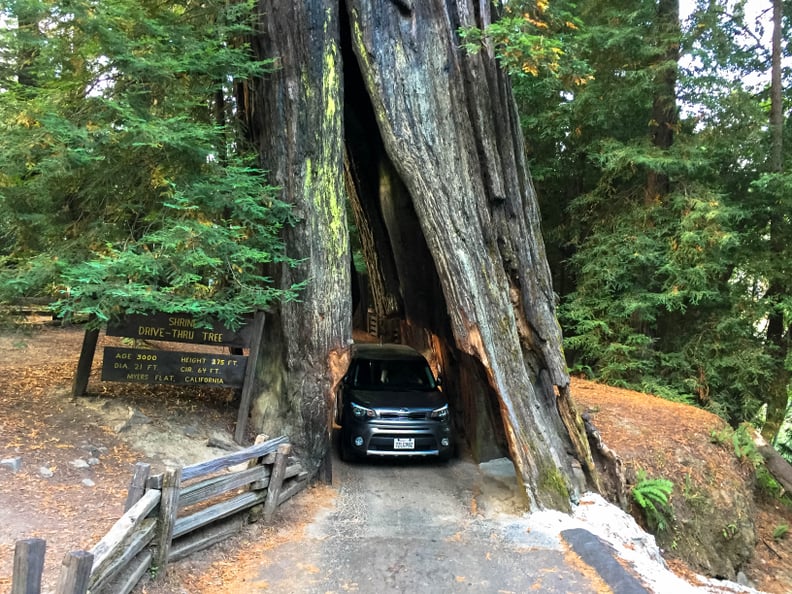 And of course, what would a redwood adventure be without driving through an actual redwood tree? For $6, you can squeeze your car through the Shine Drive Thru Tree as many times as you wish. Plus, if you're staying in the campground previously mentioned, this attraction is situated right up the road!