We'd Happily Live at This Italian Resort With the Most Incredible Indoor Pool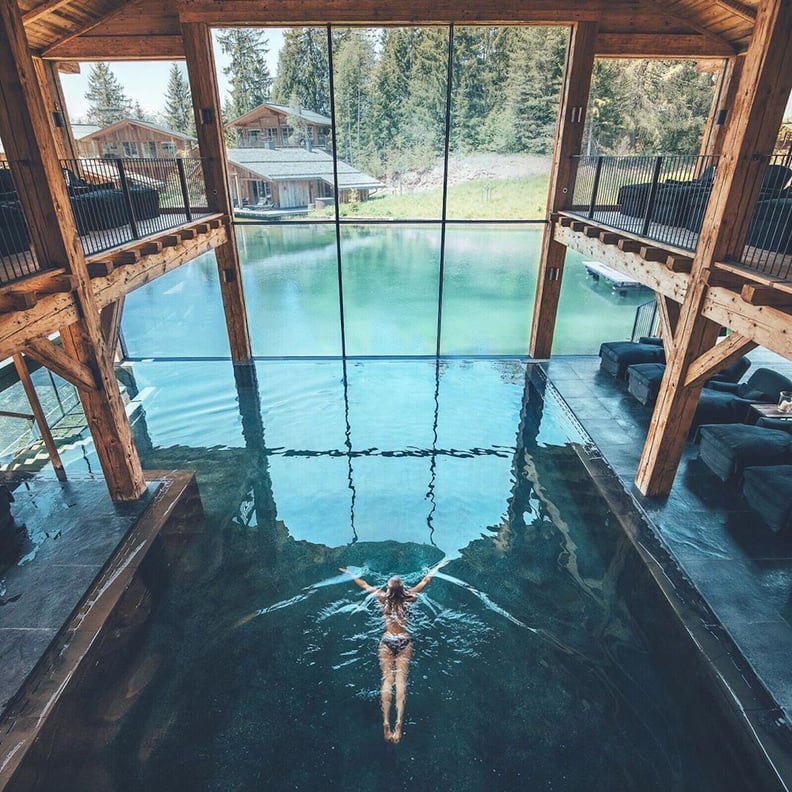 There's no shortage of beautiful resorts with stunning views in Italy, so why are we obsessed with the San Luis Retreat Hotel & Lodges? One major reason: its incredibly cool indoor pool. At the lakeside resort, there are plenty of appealing amenities, but none as unique as its indoor swimming pool. Situated inside the clubhouse and open to all guests, the unusual pool reaches out from inside the rustic timber building to the lake at the center of the resort, with two levels of casual poolside seating too.
The resort is available for booking year-round. It sits in Avelengo/Hafling, near the famous resort town of Merano in northern Italy. The resort's website does not list prices, but there's an easy link on the site to request more information. If you can't make it to Italy yourself, please enjoy these stunning photos for some gorgeous vicarious living via Instagram!