These Glamping Tents in Bali Are Pure Paradise — Plus They're Affordable!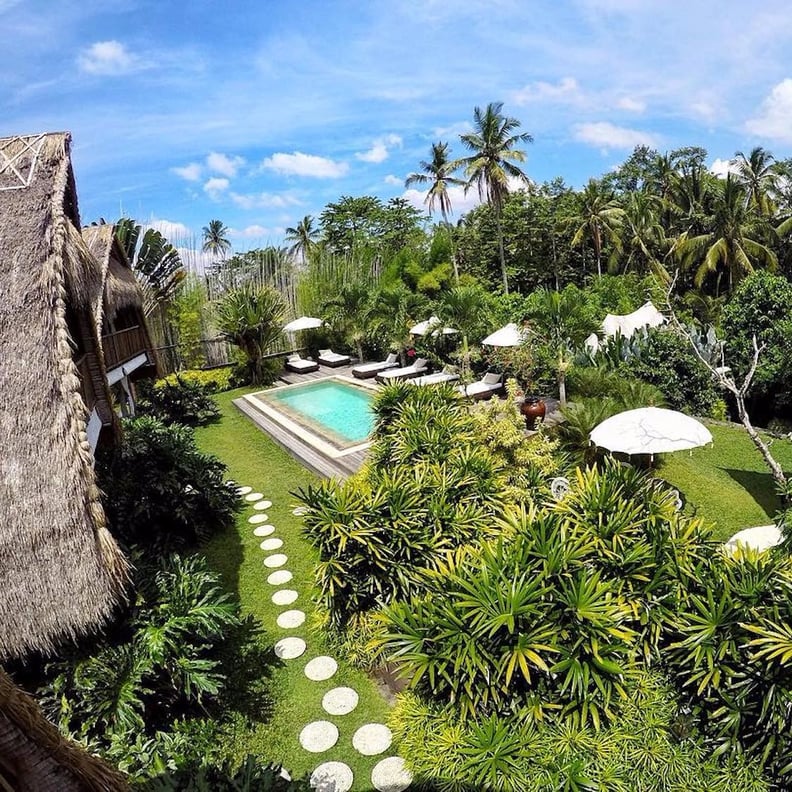 Nestled among the rice fields and wildlife of Bali sit the Sandat Glamping Tents, a luxury way to stay in Indonesia. You can choose from many different safari-style tents that seem more like tiny palaces. The spaces start at about $163 a night, which is a great price for this unique experience. Travel bloggers have made this place popular because of its gorgeous views and amazing service. Everywhere you turn, there's an Instagram-worthy opportunity.
If you think this will be a camping-like experience, you're wrong. The site has a restaurant, bar, spa, and yoga center. You're also a short trip from the hustle and bustle of Bali, where you can ride bikes through the city, take cooking classes, or go river rafting. What more could you need? Make sure to check out all the spectacular photos and the video preview ahead. You'll be daydreaming of a vacation instantly.