7 of the Scariest Corn Mazes in America
Those of you who live for the thrill need to add these corn mazes to your list. Haunted houses can be made to scare with creepy decorations and terrifying actors, but corn mazes already have that eeriness going for them that's only amplified when props are added. We've searched for the spookiest corn mazes across the country that aren't for the faint-hearted. See seven of them ahead — if you dare.
Field of Screams (Meridian, ID)
The Farmstead transforms from a family-friendly pumpkin patch and corn maze to the Field of Screams by night. Located on a real farm and promising "real fear" and no "phony props" (though the chainsaw better be fake), this attraction sounds terrifying.
Heap's Haunted Corn Maze (Minooka, IL)
They call him "The Shredder," the farm's previous owner who went mad and started shredding all of his belongings. One night, The Shredder went missing, and the only traces of him were shredded stalks and blood trails into the cornfield. The old man comes out to feed on those who cross his boundaries on Heap's Farm . . .
Hysteria at Connors Farm (Danvers, MA)
Though the Flashlight Maze itself is not haunted, it is famously known for a family who had to call 9-1-1 in 2011 to find their way out. Plus, the fact that it's dark and located in Salem Village naturally adds the scare factor.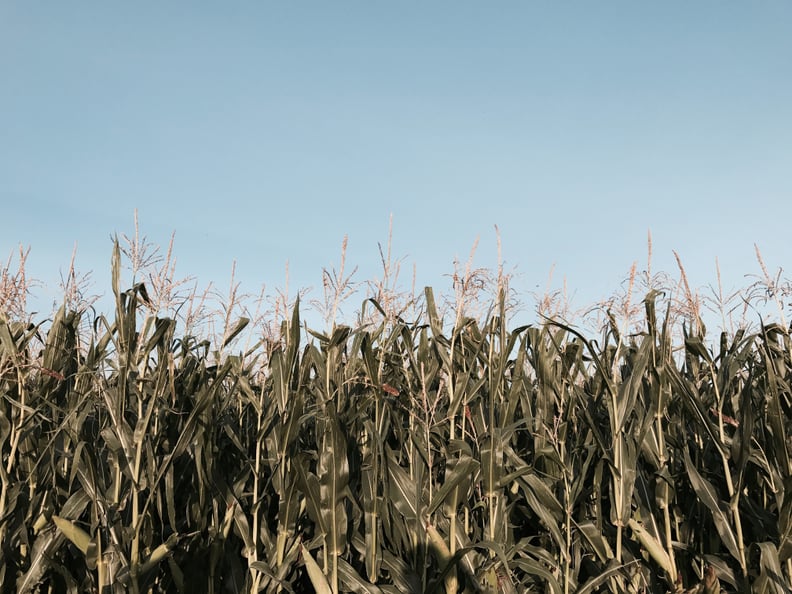 Haunted Corn Maze at Jonamac Orchard (Malta, IL)
This 10-acre cornfield features three miles of winding pathways that are split into two parts: the first is naturally dark and spooky while the other is ridden with scary surprises. Expect a graveyard, chainsaws, and more.
Haunted Carter Farms (Princeton, IA)
Those brave enough to make their way through the "original haunted corn maze in America" can expect four acres of twisting paths. The crop designs only get creepier by the year — a former one took visitors through poison bottles and IV drips.
Corn Field Maze at Creamy Acres Farms (Mullica Hill, NJ)
The cornfield maze is only one of the six terrifying haunted attractions at the farm's Night of Terrors. According to its site, it's one of the oldest and largest corn mazes in the country.
Revenge of the Scarecrows Haunted Trail at Bates Motel (Glen Mills, PA)
The third attraction at Bates Motel and Haunted Hayride is the Revenge of the Scarecrows Haunted Corn Trail. The thrilling walk goes through a tall cornfield featuring sets, animatronic monsters, and over 30 terrifying actors.