Sweet-Smelling Sweater Heart Satchels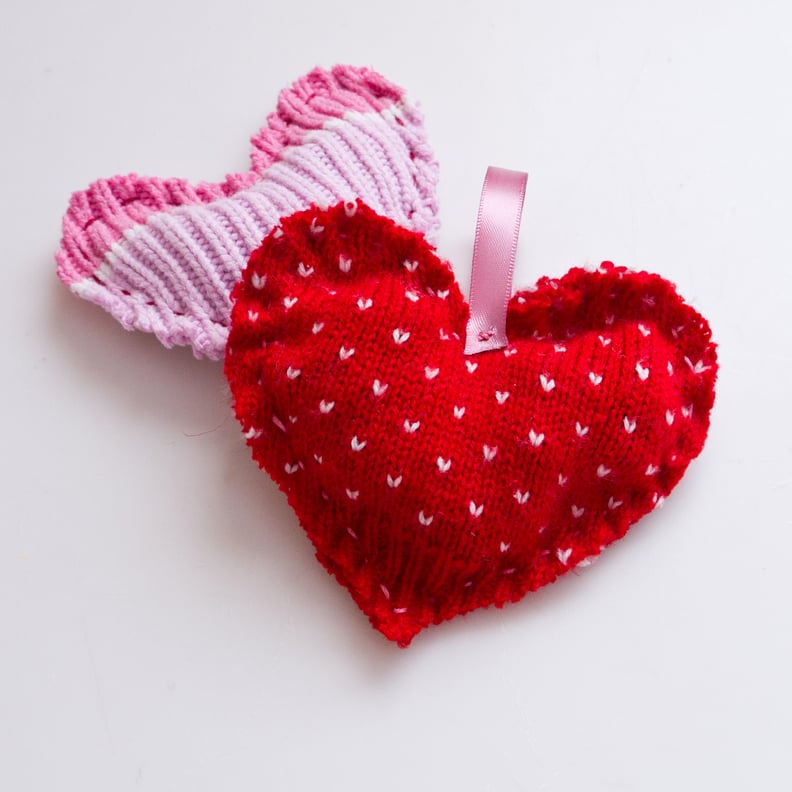 POPSUGAR Photography | Sarah Lipoff
POPSUGAR Photography | Sarah Lipoff
With Spring right around the corner, it's time to think about which Winter sweaters won't be making it to next season. But instead of donating those old sweaters, upcycle them into adorable hand-sewn scented heart satchels. Along with being seriously cute, these little hearts can be filled with fragrant potpourri, which you can score for a few bucks at the dollar store. Even if you're not a big sewing fan, this easy DIY offers the cutest results, perfect for gift-giving on Valentine's Day or for decorating — and scenting — your own home.

What You'll Need:
Old sweaters
Scrap paper
Stick pins
Craft needle
Craft thread
Scissors
Potpourri
Directions:
Pick a few sweaters to use for the project. Using pastel or light-colored cotton blends work great for this DIY, but wool or cashmere would work wonderfully too.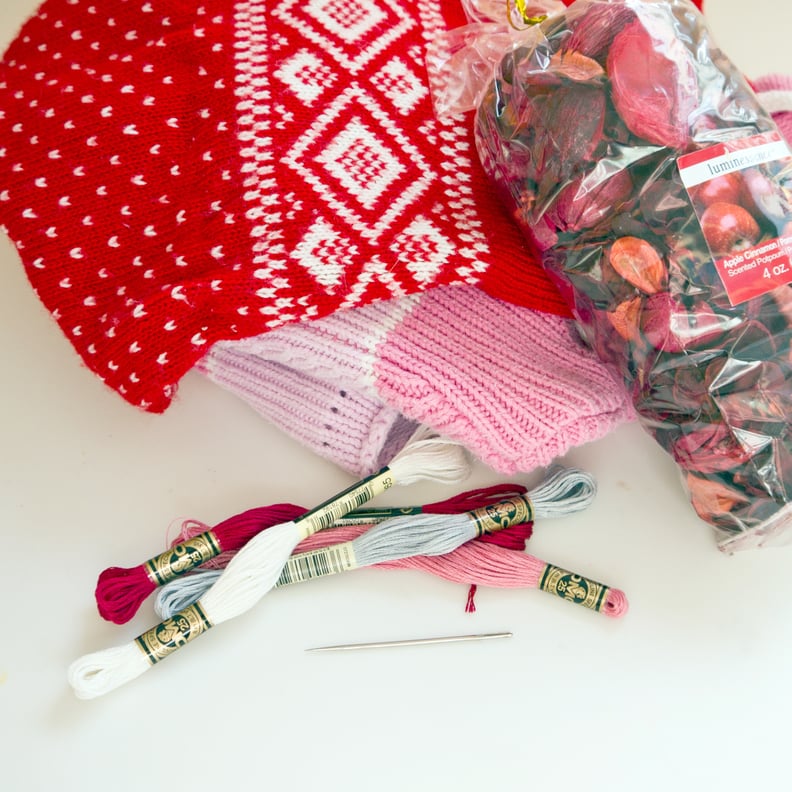 Cut a heart from a piece of scrap paper by folding in half and then cutting a half-heart from the fold, creating a finished heart around four to five inches in width. Position the paper heart on the sweater near an edge, and secure using a few stick pins. Use sharp scissors to cut the heart from the sweater.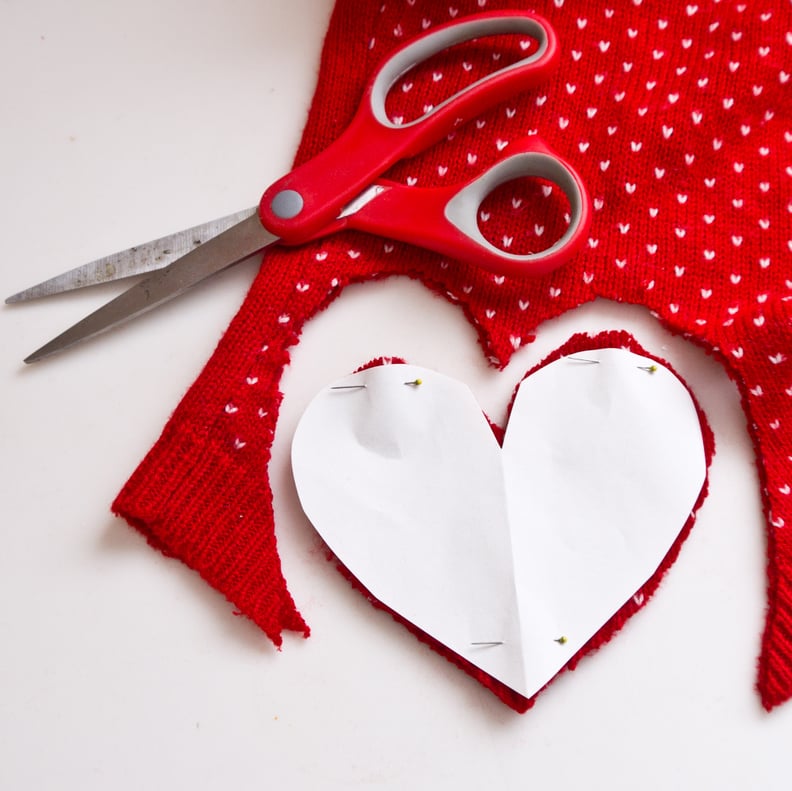 Select a color of craft thread to use for sewing together the heart. Cut around a three-foot-length piece, thread the craft needle, and begin at the corner of the heart, tying a knot to hold the string in place.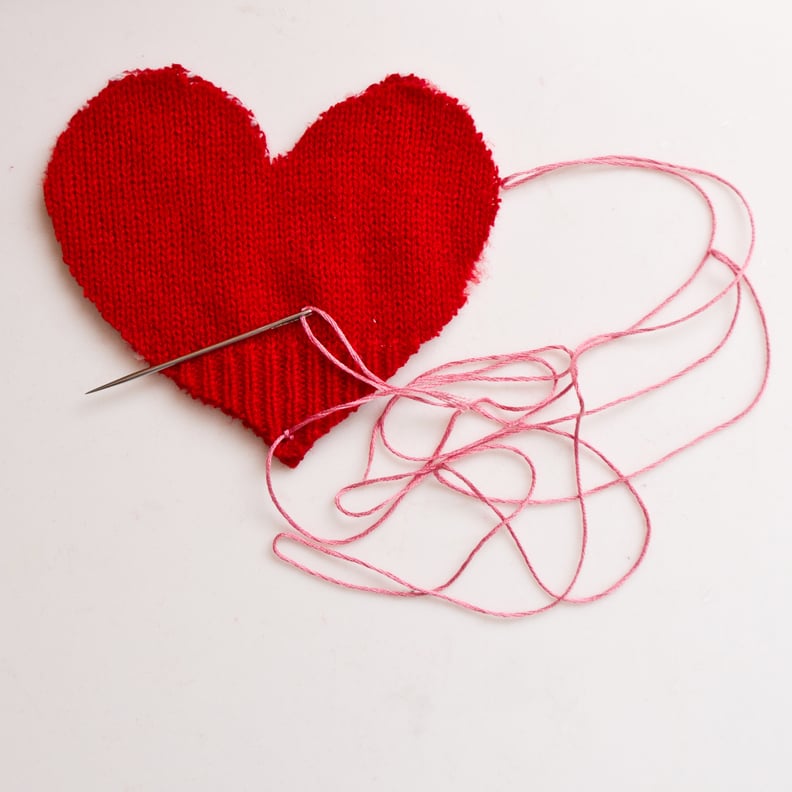 Begin sewing a straight stitch about one quarter-inch from the edge, moving the needle in and out of the sweater sides. Continue sewing until there's a two-inch hole left, perfect for using to stuff the satchel.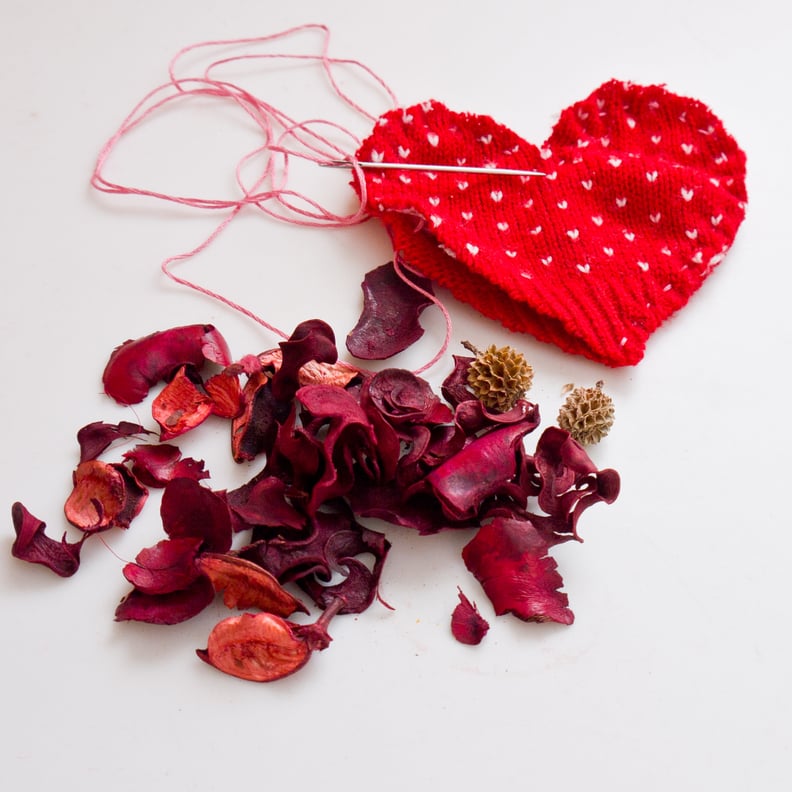 Carefully stuff the heart with around a tablespoon or two of the potpourri, and then stitch the heart closed. Use a short length of thread to add a loop to the satchel to use for hanging, or leave as is and toss in a drawer for scenting your clothes.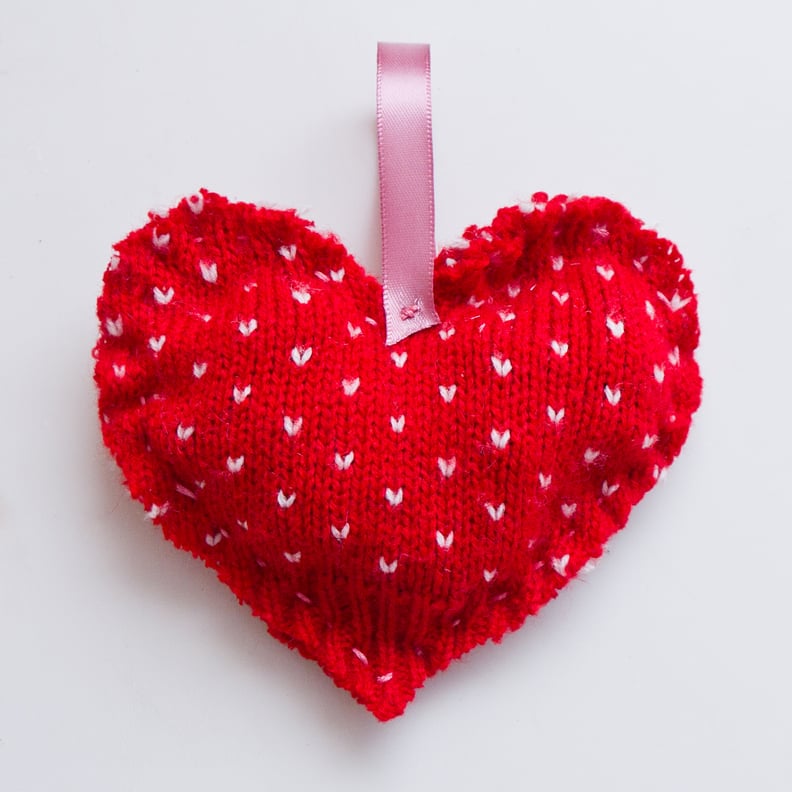 Continue cutting, sewing, and stuffing sweater hearts until you've got a cute collection.