Seven Magic Mountains Is a Colorful Destination That Stands Out in the Nevada Desert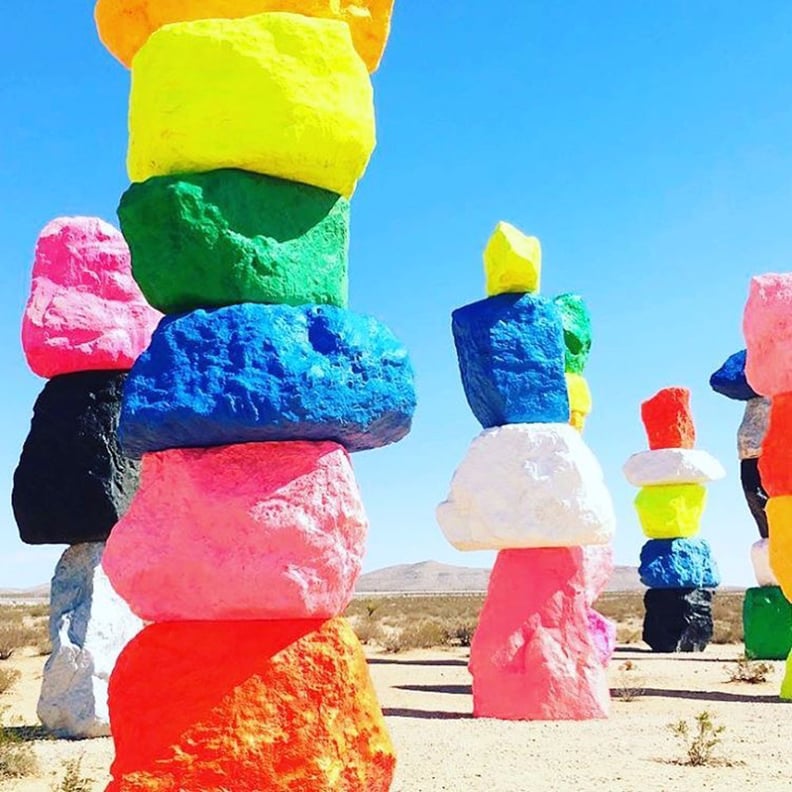 Against the dull brown backdrop of desert sand sits a splash of color reminiscent of a rainbow. The Seven Mountains art exhibition, however, is man-made. Located in the desert outside of Las Vegas, NV, the installation created by Ugo Rondinone features seven 30- to 35-foot-high "dayglow totems" made of painted boulders.
The colorful piece of art can be see off of Interstate 15 and was designed as an imitation of travel destinations like Las Vegas. According to Rondinone, the location is "physically and symbolically mid-way between the natural and the artificial: the natural is expressed by the mountain ranges, desert, and Jean Dry Lake backdrop, and the artificial is expressed by the highway and the constant flow of traffic between Los Angeles and Las Vegas."
Travelers clearly enjoy capturing the bright boulders in the background of their photos; the spot is undeniably a prime one for Instagram-lovers and photographers. See the photos of the stunning installment ahead and stop by the totems the next time you're road tripping out West.