Everyone Needs to See This "Sexy" Bob Ross Halloween Costume
I Need Absolutely Everyone to See This "Sexy" Bob Ross Halloween Costume
As POPSUGAR editors, we independently select and write about stuff we love and think you'll like too. If you buy a product we have recommended, we may receive affiliate commission, which in turn supports our work.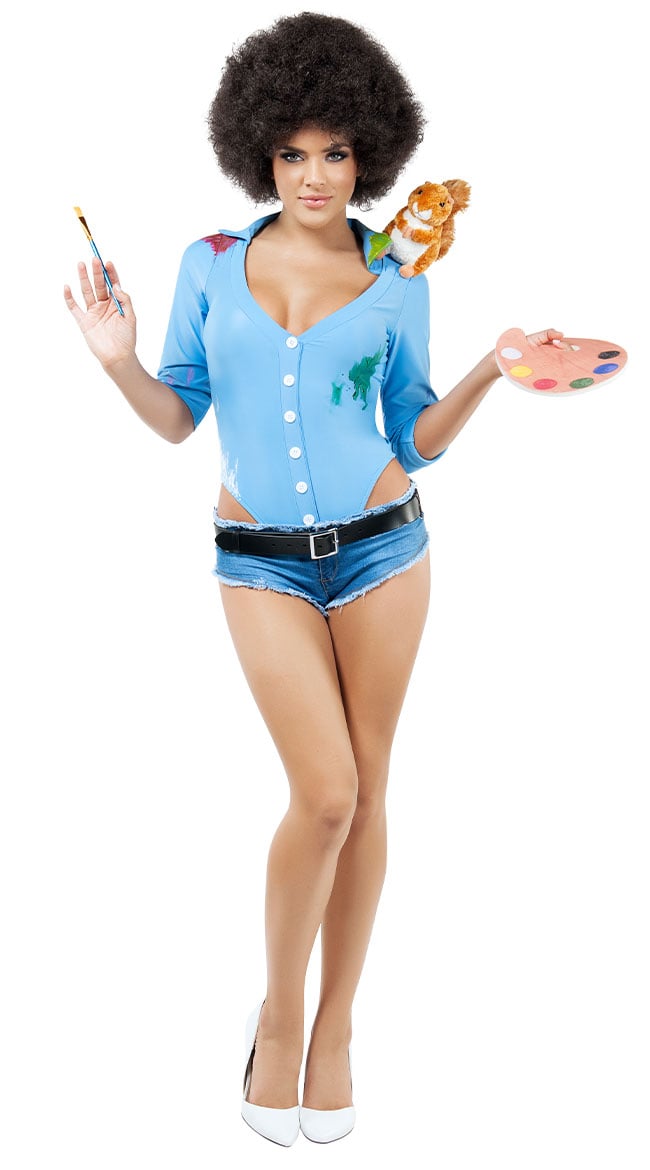 As the classic movie Mean Girls taught us, you can pretty much make anything "sexy" for a Halloween costume. But a sexy Bob Ross costume? That's not a combination of words that anyone ever expected to hear. And yet, here we are. The Happy Tree Painter Costume ($70) puts a sexy twist on the famously mellow painter, who's become something of an icon over the years (personally, we loved Maude Apatow's take on him in Euphoria). Bob Ross costumes probably aren't a new thing, since his look was pretty memorable and distinctive, but this "sexy" variant is a whole new kind of creative.
The costume itself consists mainly of a fitted blue romper with a low neckline and fake paint stains, along with stretchy denim booty shorts with an adjustable belt. For accessories, there's a paint palette, a wig to imitate Ross's signature hairdo, and, of course, a plush squirrel. Sadly, happy trees are not included. While there are plenty of pop culture costumes sure to appear this Halloween, and plenty of sexy costumes, too, this particular combination is so unexpected and hilariously playful that you're sure to be a standout at any Halloween party!