There's a Tropical Paradise Hidden in the Middle of a Samoan Lava Field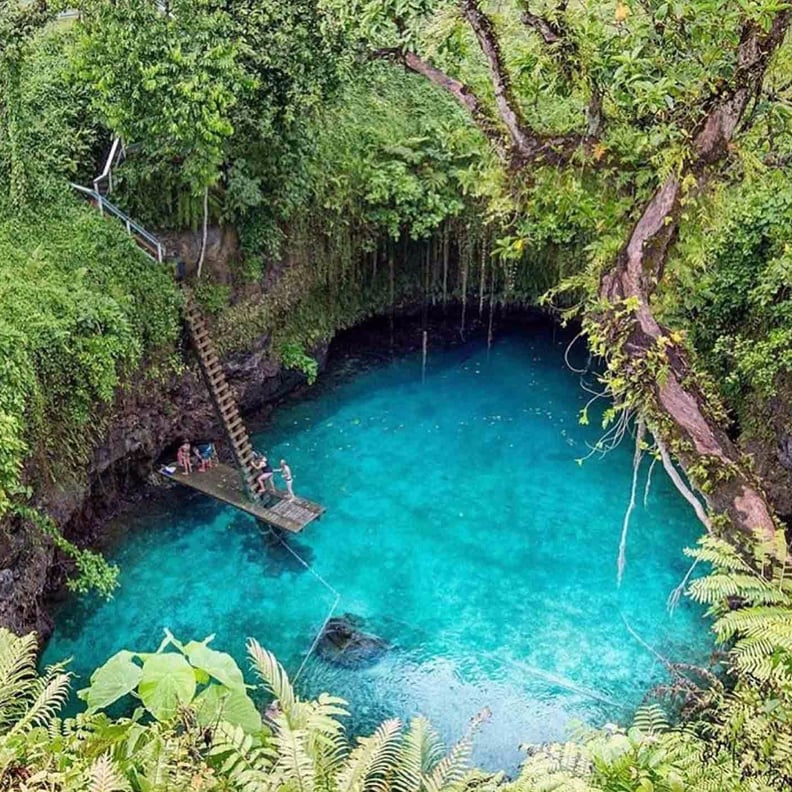 Sitting in a lava field in Apia, Samoa, is a breathtaking reminder of how incredible nature can be. The To Sua ocean trench is a mini sunken tropical paradise with turquoise waters surrounded by lush greenery. To Sua literally means "large swimming hole," but it looks much more magical than it sounds.
The 30-meter natural saltwater pool (located near Lotofaga village) connects to the ocean through an underwater cave and a series of tunnels. Visitors can climb down a ladder to the small platform above the water or jump from the top if they're brave. The trench is completely safe to dive into being 90 feet deep, and the clear water shows a sandy bottom and some friendly fish.
Swimming in To Sua can be slightly frightening, however. It was formed by an ancient volcanic eruption and is fed water through canals. The surf below is so strong that there's a suspending rope in the middle of the pool to hold onto to stop the ocean currents outside from pulling you in. Though you may feel the tidal pressures from below as you float, To Sua is still very much safe to swim in.
Check out the amazing photos!