You're 100% Vertical Throughout Parts of This Crazy Colorado Climb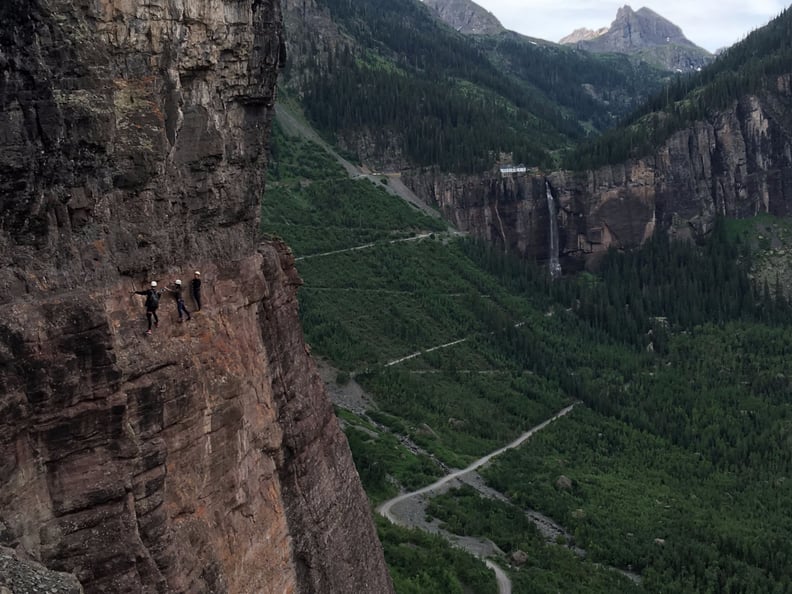 POPSUGAR Photography | Julia Sievert
POPSUGAR Photography | Julia Sievert
If you love heights, you should consider doing Colorado's Via Ferrata near Telluride, a combination of hiking and climbing. These climbing routes, also called Iron Ways, are mostly known for their access to incredible scenic views on steep mountain walls. The only way to pass from point A to point B is through steel cables and rungs that are secured to the rock with heavy-duty expansion bolts.
Parts of this climb are 100 percent vertical, and you are only stepping from steel rung to steel rung. I personally have never been a big fan of heights but started climbing about two years ago, on and off. I knew I was physically fit enough to do the Via Ferrata, but it was mentally quite challenging. On the exposed steel rung sections, you are only secured with your climbing harness, a rope that is pulled through your belay loop, and screw-gate locking carabiners. Oh, and don't forget the helmet! The way to move forward is to unclip one carabiner at a time and move it along the steel cable and past security points, making sure that you're always secured along the cable with at least one carabiner.
The hike starts with a bunch of switchbacks, a beautiful waterfall, and some more switchbacks that lead toward the base of the mountain itself. Once you've started the adventure, it's quite difficult to return, as other climbers will pass the mountain in the same direction as you do. Crossing another climber on the vertical mountain wall is incredibly dangerous and therefore pretty much impossible by choice. Making sure that you have reliable equipment is the most important thing. This isn't really a route for complete beginners or those who haven't been exposed to climbing prior. If you are, go with a guide! Understanding the risks of such adventures should be very high on your list, higher than wanting to satisfy your adventure spirit. Take a peek at the photos from Telluride's Via Ferrata ahead!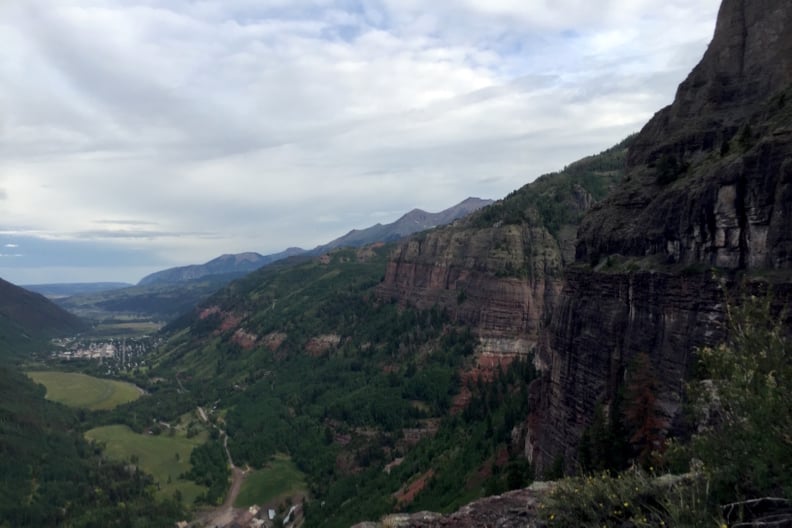 Telluride from far away.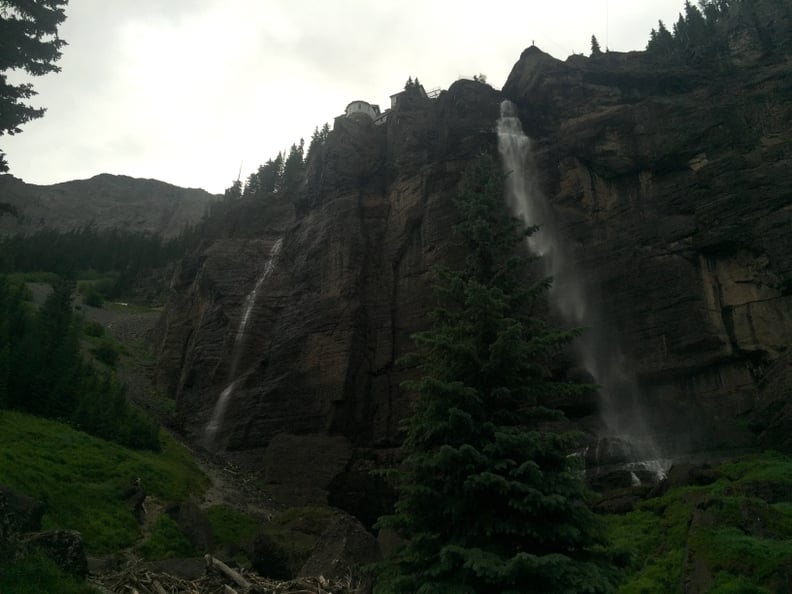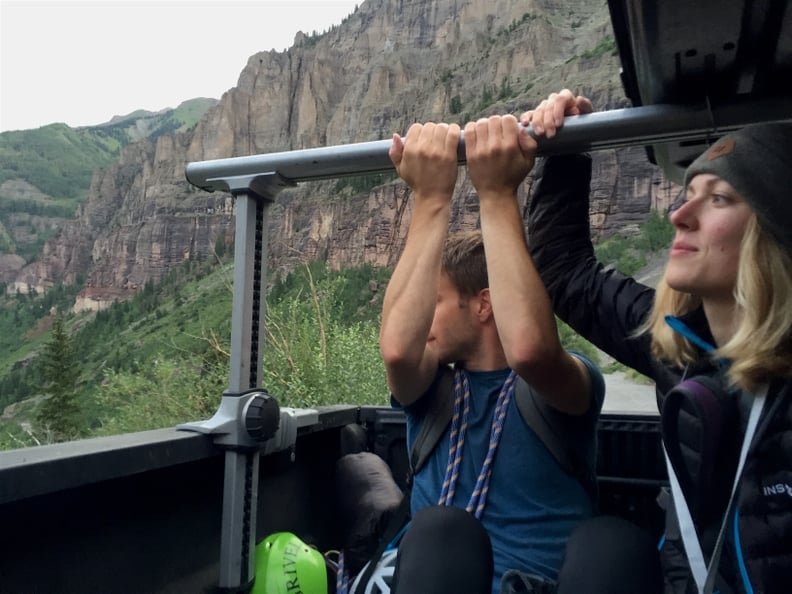 We were lucky a truck was nice enough to pick us up halfway up and drop us off at the starting point!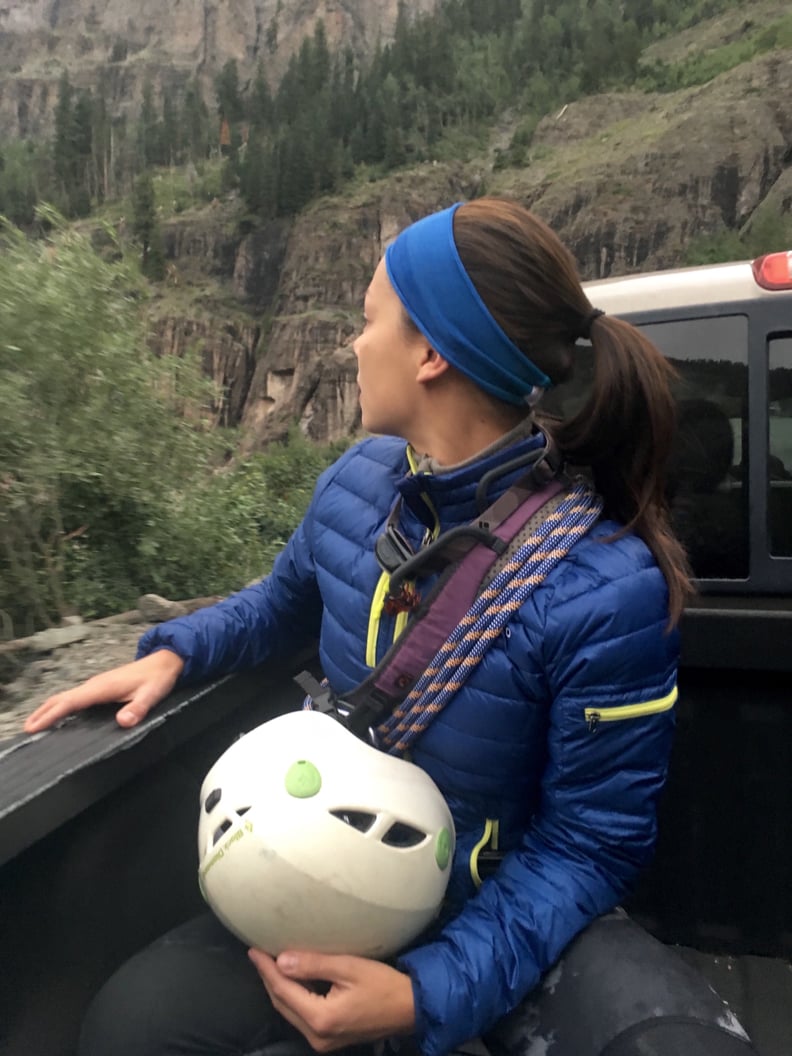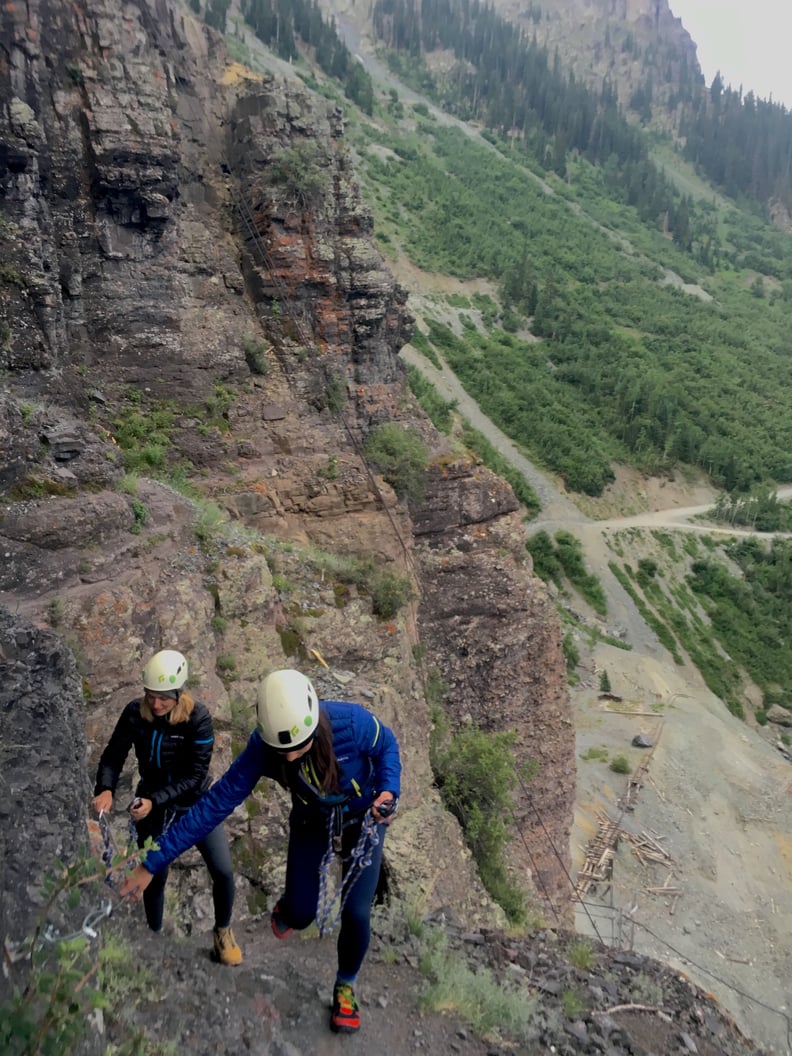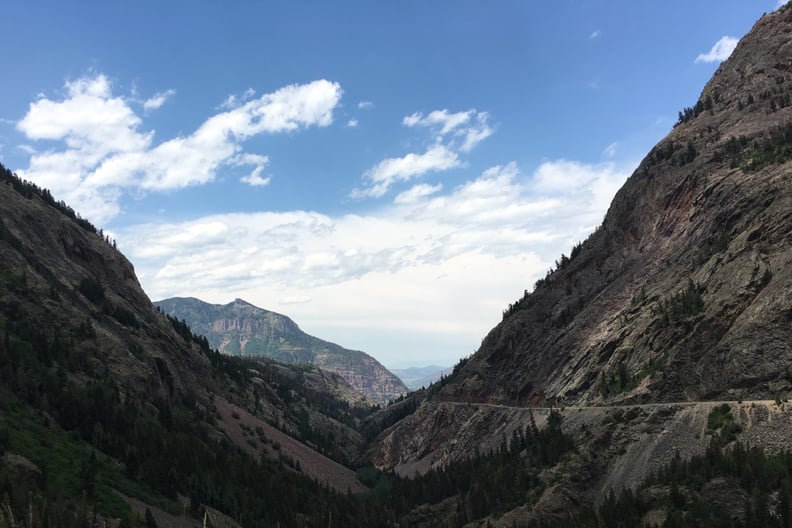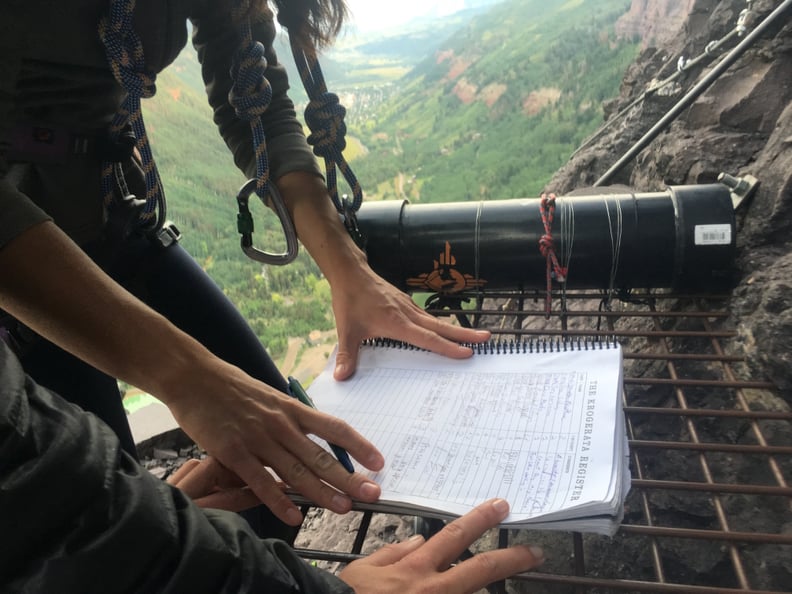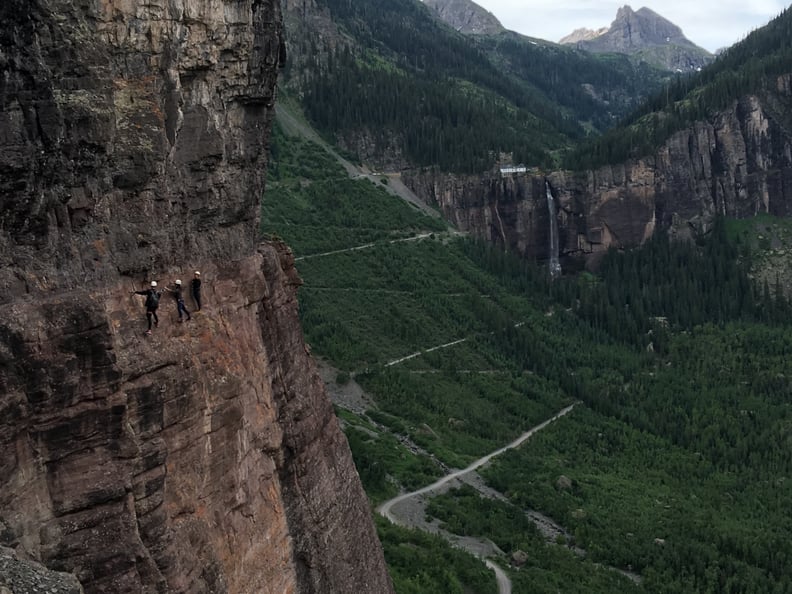 The most frightening but most beautiful sections of Telluride's Via Ferrata were an overhang and the section of complete exposure on the pretty much 180-degree vertical mountain wall with an about-300-feet drop-off below.