The Best Things to Do When Visiting Portland, ME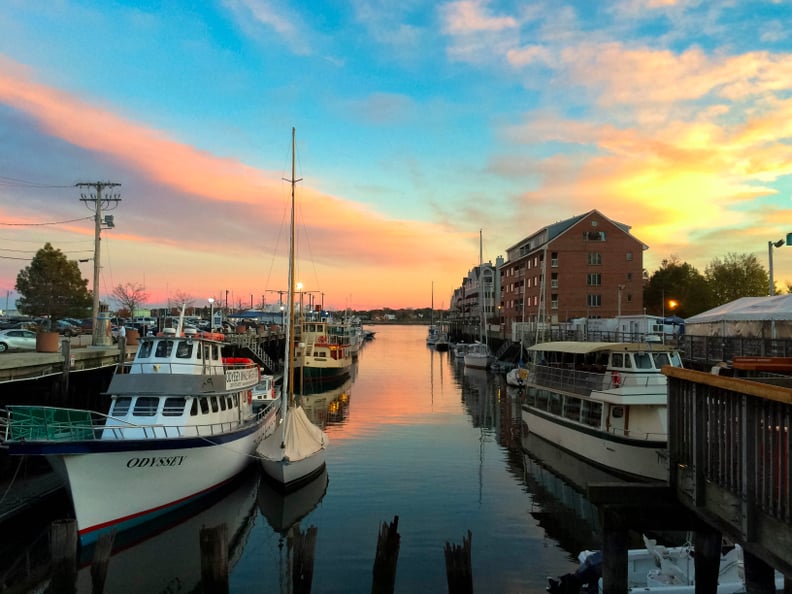 There's a reason Maine is often referred to as "Vacationland." With its serene shorelines, craggy coasts, and vibrant port towns, it's practically as picturesque as a postcard. And although the entire state is sprawling with getaway destinations, if you're looking for the ultimate escape, look no further than Maine's largest city, Portland. While we all know Portland, OR, is home to a good time, this seaside haven on the East Coast is bubbling over with just as much adventure. From its lively waterfront and thriving arts scene to its historic neighborhoods and farm-to-table philosophy, it's no wonder Portland has quickly become one of the hippest small cities in America. It truly has something for everyone. I mean, who doesn't love fresh lobster rolls? And thanks to its convenient location, this corner of New England is the perfect springboard for tons more Maine adventures.
So go ahead and start packing your bags, because we've got your itinerary covered. Ready to start scrolling? Let's get this guide started . . .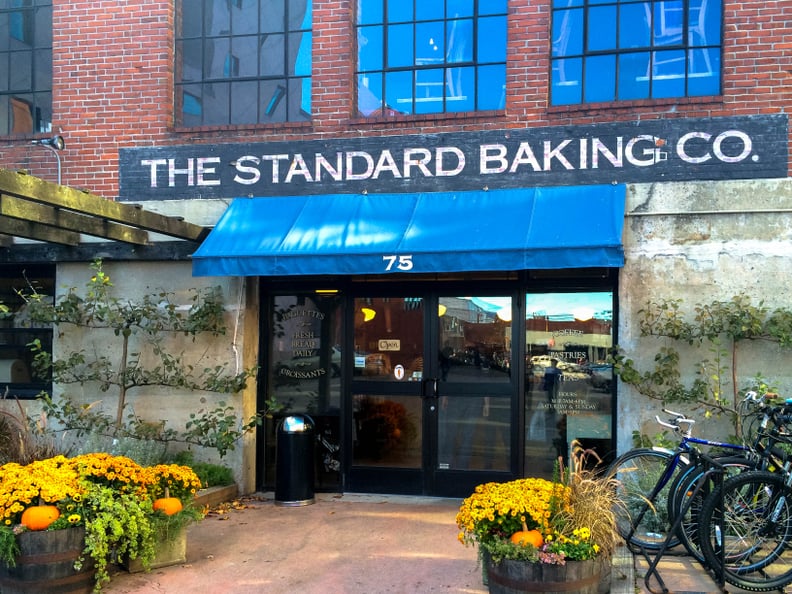 Treat your sweet tooth to a pastry at one of Portland's most beloved bakeries.
There's no better way to kick off your Maine adventure than by making a morning detour to the Standard Baking Co. Located right on the waterfront in downtown Portland, this family-owned bakery specializes in European handcrafted breads and pastries, and just as the name implies, it has long set the standard for baguettes, croissants, and sweet treats.
Although you might encounter a weaving line out the door when you arrive, don't worry, it moves quite quickly and the intoxicating aroma of yeast rising will provide the patience you never knew you had.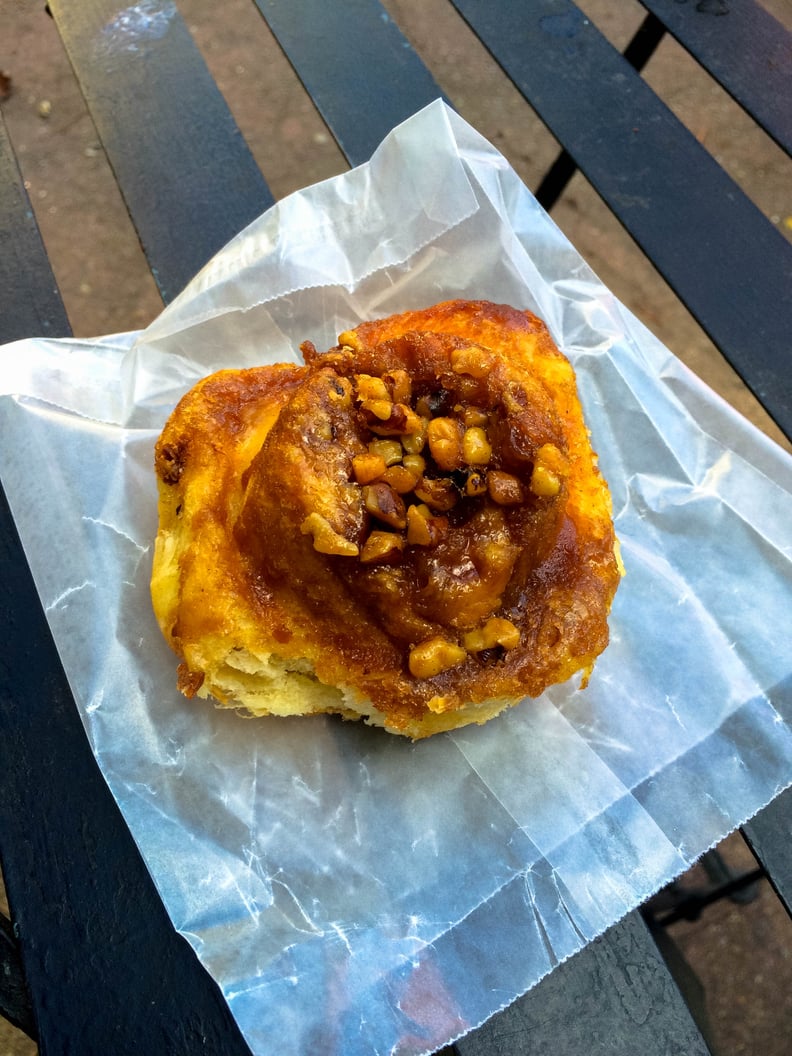 Chances are you will probably have a tough time deciding on what to take home. My advice? Get a small assortment of everything. Yes, everything. But whatever you do, don't walk out without a morning bun in hand. They're sticky, gooey, and sprinkled with toasted walnuts and cinnamon — trust me, your taste buds will thank you. Step back in time by strolling the streets of the Old Port.
Known for its cobblestone streets, 19th-century brick buildings, and wooden fishing piers, there is no doubt the Old Port is one of Portland's most iconic districts. If you want to travel back in time for a bit, go here.
Although these streets are now filled with local boutiques, art galleries, and restaurants, this area still oozes with historic charm. Plus, it's gained quite the reputation for its lively nightlife over the years. So no matter what time of day you wander around, you're guaranteed a fun time!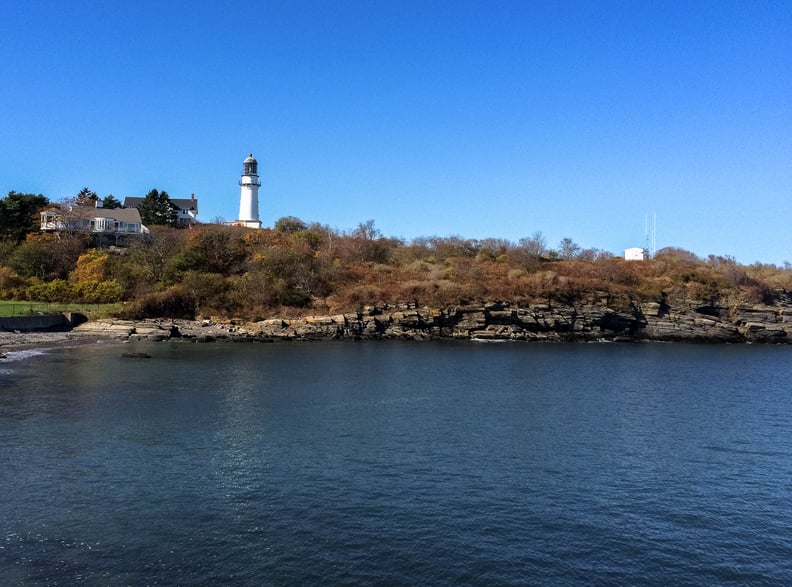 Embark on a lighthouse scavenger hunt.
While there are over 60 unique lighthouses peppered along Maine's coast, three of them can easily be reached within minutes of Portland: the Ram Island Ledge Light, Spring Point Ledge Light, and Portland Breakwater (Bug) Light.
Not too far down the road in Cape Elizabeth is where you'll find two more historic lighthouses: Portland Headlight and Two Lights. I highly recommend making the 20-minute drive to this quiet town.
Not only is the Portland Headlight one of the most photographed lighthouses in the world, but if you're a lover of history and/or outdoor adventure, Cape Elizabeth is overflowing with it. From the 94-acre Fort Williams Park — where you'll find remnants of World Wars I and II — to Crescent Beach State Park — a serene place to swim, boat, or fish — this area is a treasure trove full of activities and things to do.
Chow down on a fresh lobster roll at The Lobster Shack.
If you're going to eat lobster or crab meat when visiting Maine — and you know, when in Rome — then it has to be from The Lobster Shack. It just has to. Hands down. No questions asked. With food so fresh that you can actually see the traps outside on the docks, no other spot will compare.
And since this seafood joint has been a local landmark since the 1920s, you can rest assured that the staff behind the counter knows how to spot the catch of the day. Did I mention there's also mouthwatering deep-fried onion rings?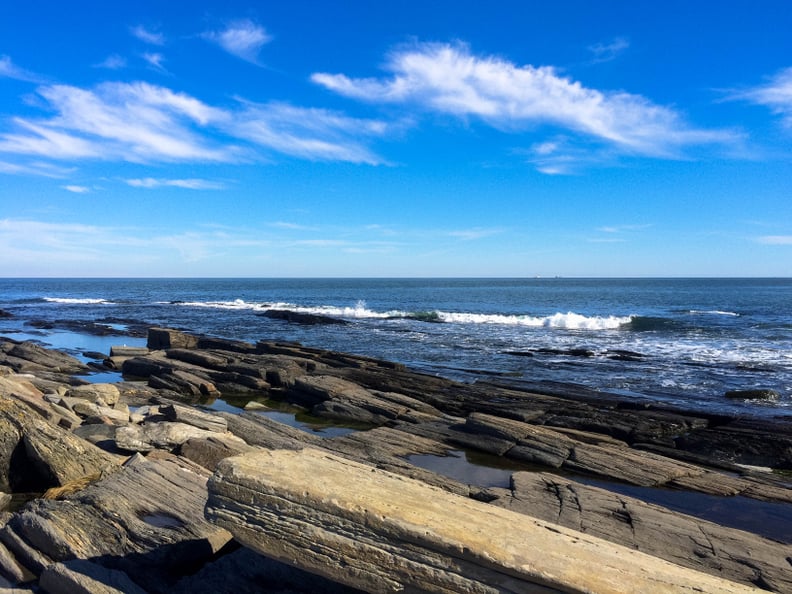 Plus, the Lobster Shack couldn't have a better location. Perched above the rocky shoreline of Cape Elizabeth, you can enjoy your fresh feast on the picnic tables outside or at one of the boulders below. No matter which seat you choose, you'll have sweeping views of both the ocean and lighthouse, making your meal extra delightful.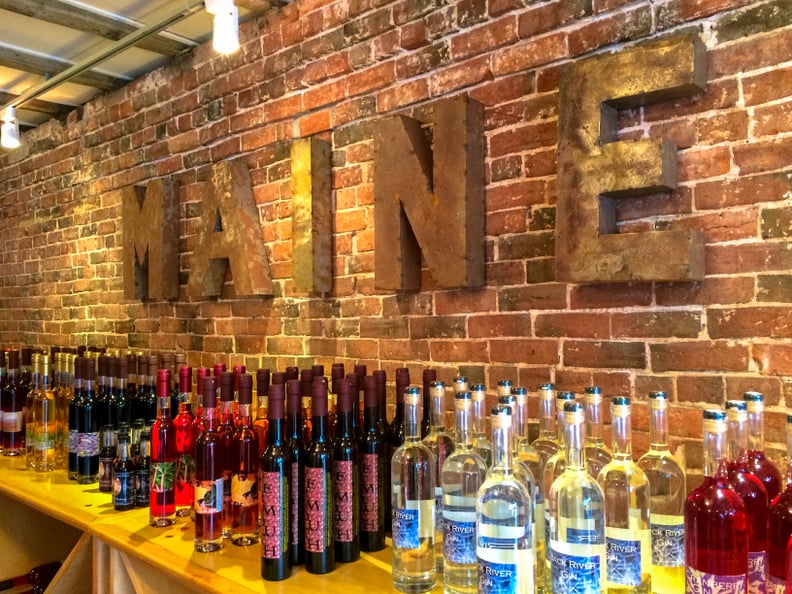 Sip on wines steeped from the true spirit of Maine.
If you're seeking to sip on crafted wines and spirits while exploring Portland, be sure to check out Sweetgrass Winery & Distillery. This family-run business is nestled in the heart of Old Port and offers a vast array of wines and spirits to taste, all of which are made from fruits and grains grown locally. So whether you try the beloved Back River Gin or the Cranberry Smash, you'll be experiencing an authentic taste of Maine.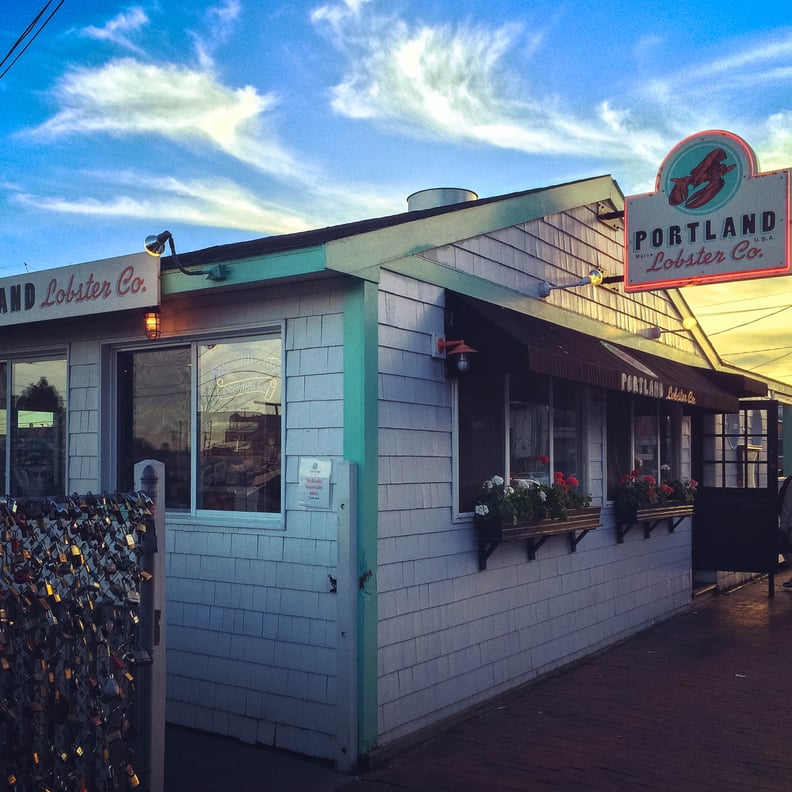 Carve out time for more seafood classics.
When it comes to Maine, this state and seafood are pretty much synonymous. That said, don't be surprised if your taste buds start craving these seafood classics daily. They're just that good. So if your stomach starts growling while walking along the wharf in Old Port, satisfy its calling by making a stop at the renowned Portland Lobster Company.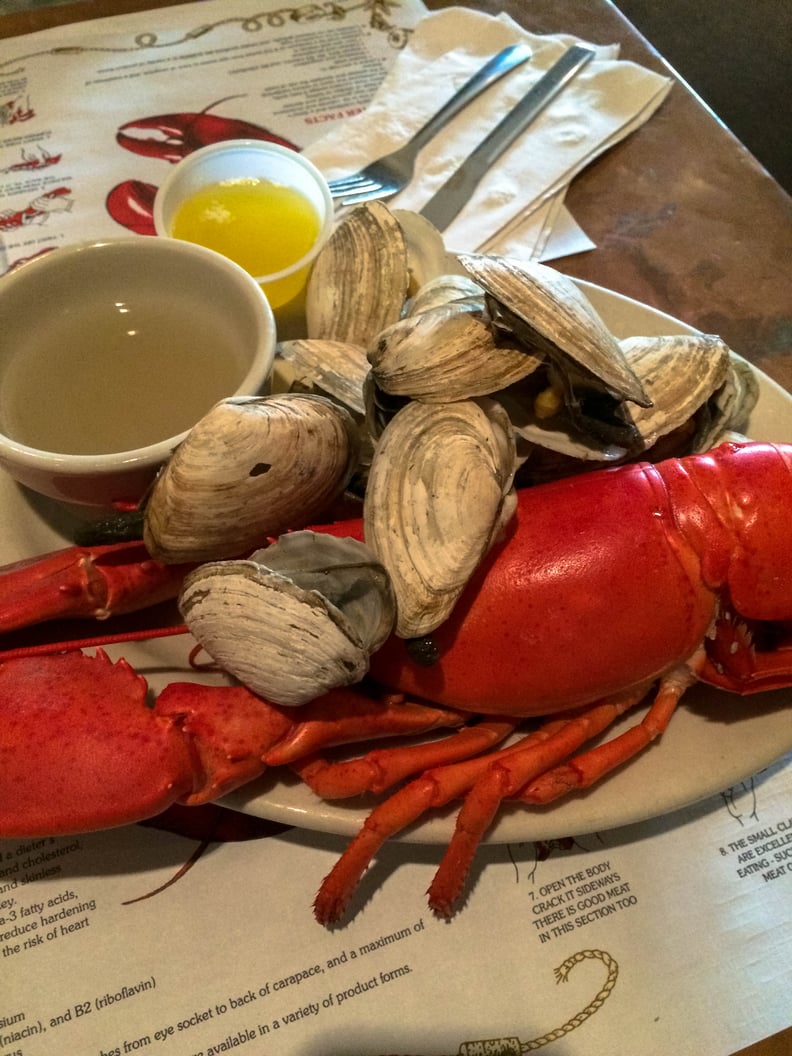 From lobster and shrimp to clams and oysters, you'll find it all here at this waterside seafood shack. And thanks to its casual vibe and laid-back atmosphere — there's even live music — it won't take long to realize why this place is loved by locals and visitors alike.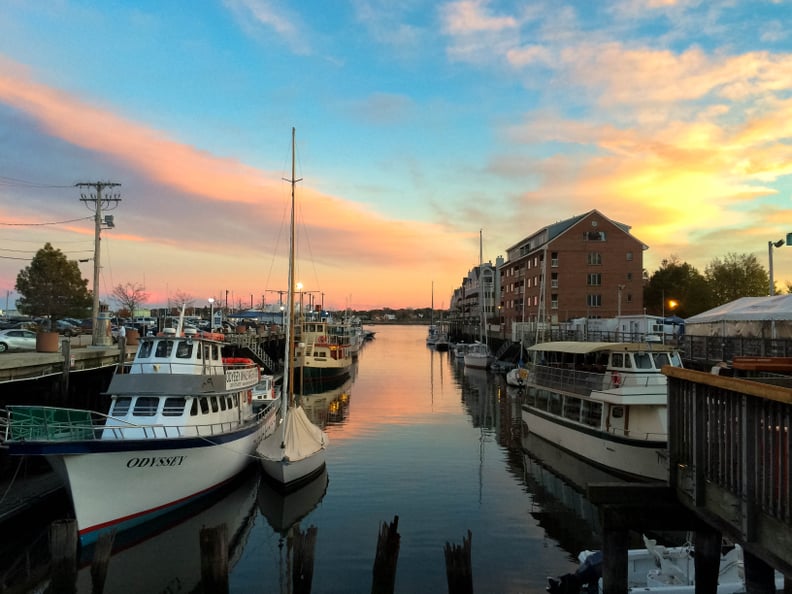 Don't miss an awe-inspiring sunset.
Is there anything more inspiring than witnessing the sky exploding with color as the evening pulls the sun down for the day? I don't think so, but then again, I am a sunset fanatic. But if you happen to be nodding in agreement, get ready for an unforgettable experience, because the Portland Harbor takes sunsets to a whole new level.
If you're looking to get out on the water during this time of day, consider joining a guided kayak tour with Portland Paddle. During this excursion, you can leisurely paddle your way around the harbor, all while enjoying incredible views of the surrounding lighthouses. You'll even be able to spot some wildlife, too. But if you're seeking something a little more low-key, I recommend hopping aboard a sunset cruise. Casco Bay Lines offers a phenomenal Sunset Run excursion, where you can sit back, relax, and enjoy the evening breezes. Visit the L.L. Bean Flagship Store.
Located only 20 minutes north of Portland is the lovely little town of Freeport, ME, aka the home of the L.L. Bean Flagship Store. Founded in 1912, L.L. Bean has long been a world-famous retailer for top-quality recreational outdoor boots and gear.
Each year, millions of travelers flock to this company's flagship, making the store arguably one of the area's largest attractions. Because it's open 24 hours per day, 365 days per year, I recommend visiting during nonpeak hours. Yet no matter what time you decide to go, don't forget to snap a photo of the 16-foot Bean boot outside!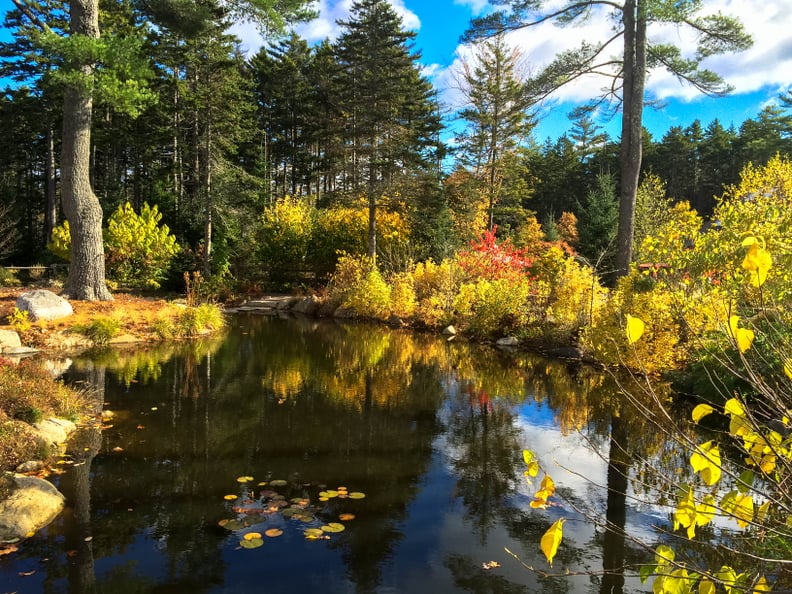 Marvel at the peace and quiet of the Coastal Maine Botanical Gardens.
If you have the extra time, I also recommend hitting the road and traveling up the coast to embrace more of the state's natural beauty. One place in particular worth checking out is the Coastal Maine Botanical Gardens.
With 270 acres of shorefront in mid-coast Maine, this area has so much goodness to offer. From spectacular ornamental gardens to miles of waterfront and woodland trails, it's no surprise why these gardens have been recognized as one of Maine's top attractions.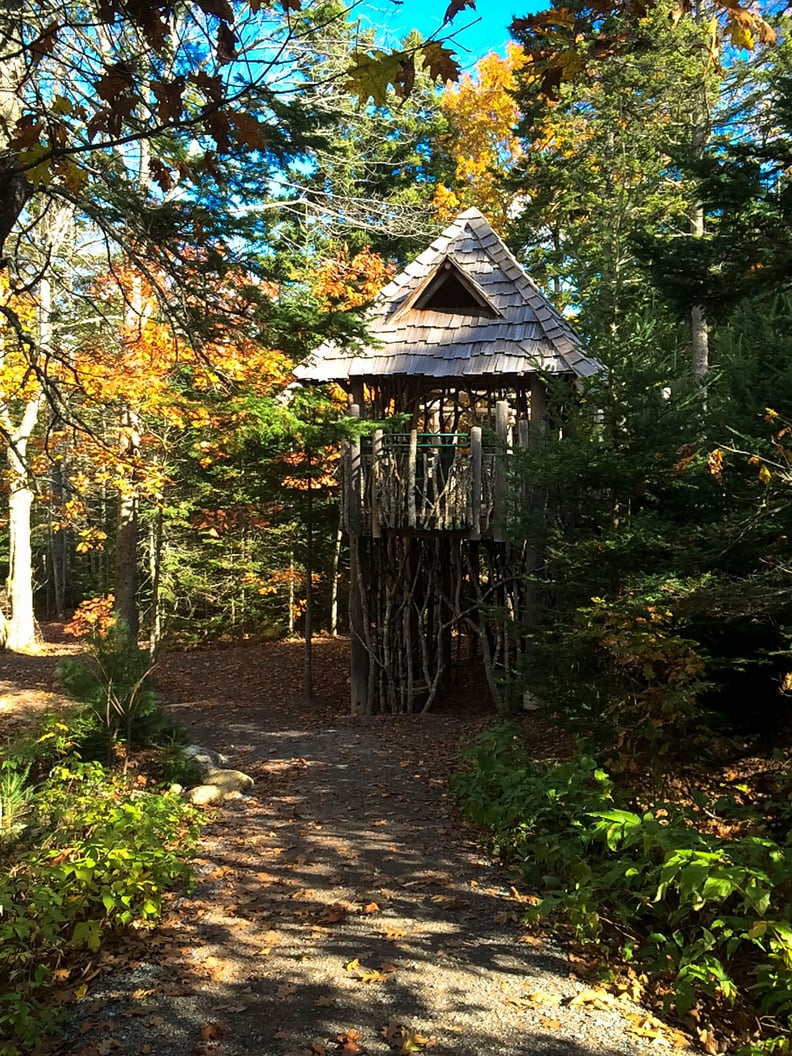 Did I mention there's a charming tree house hidden in the woods? Just another reason to check this place out. If you're looking for the perfect excuse to let your youthful spirit run wild and free, this is it.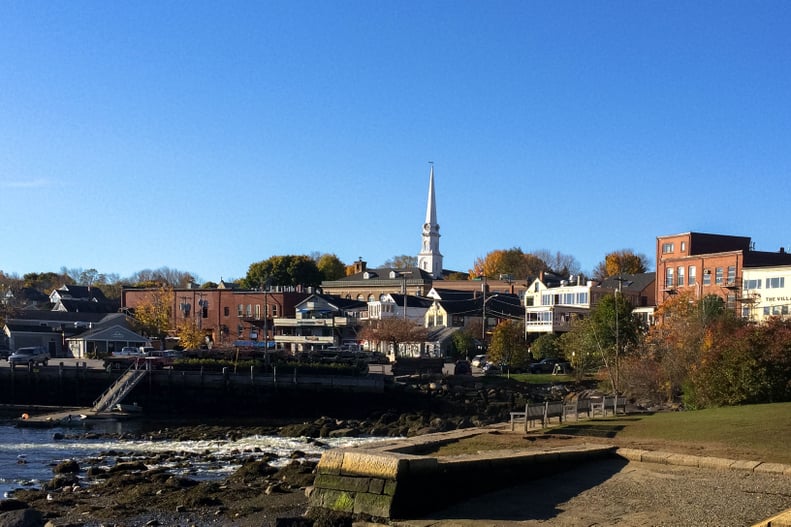 Discover the magic of the quaint towns and fishing villages.
Once you get to driving, you'll quickly discover Maine is home to a plethora of quaint towns and fishing villages. If you ask me, this is one of the many reasons this state is so darn delightful. Sleepy harbors, small-town vibes, and warm embraces — if that's not a slice of New England paradise, then I don't know what is!
Once specific spot that stole my heart was the sweet seaport town of Camden, which is pictured above. Within just seconds my arrival, I realized why this place is known as the "Jewel of the Coast."
If you happen to find yourself in the area and want to relish this town's beauty for yourself, head to the top of Mount Battie. Here at this scenic lookout, you can take in the quaint harbor of Penobscot Bay, dotted by all the colorful sailboats.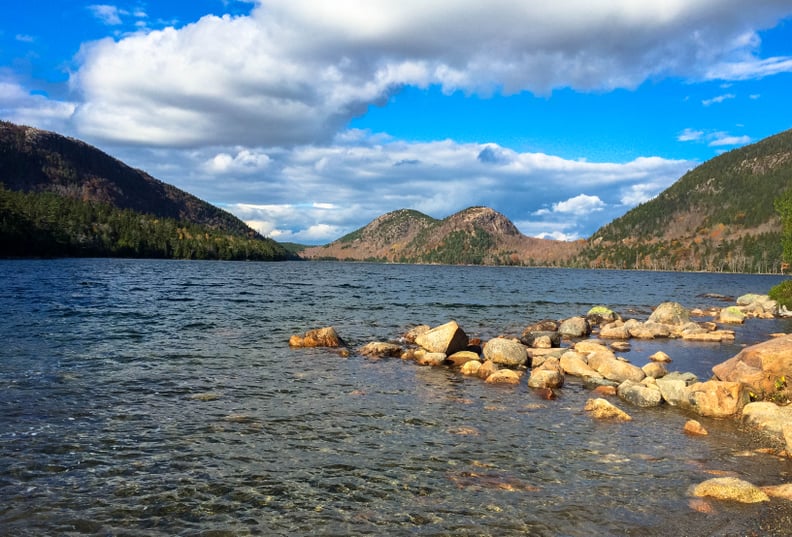 Explore the stunning treasure of Acadia National Park.
With 47,000 acres to explore at your fingertips, it's no wonder why Acadia National Park is not only one of the most visited parks in the United States, but also in all of North America. Simply put, this park is a true national treasure. And with acres upon acres of woodland, peaks, and shores awaiting your discovery, you could spend days on end here and still just scratch the surface.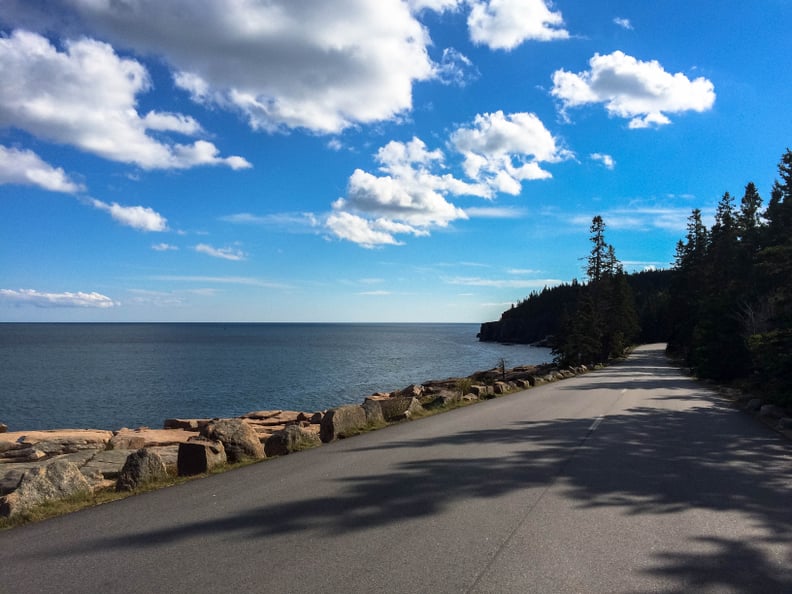 What makes this Acadia National Park so unique is its blissful blend of salty air and lush forests. So whether you're seeking to hike, bike, or get out on the water, it is at this coastal corner that you can do it all. Yet if you are limited on time, a few spots worth exploring are Sand Beach, Jordan Pond, and Cadillac Mountain.
But let's face it, even if you can do nothing more than hit the road and take in the views from behind the wheel, you're in for a unforgettable ride!