This Is, Hands Down, the Coolest Hotel in Nashville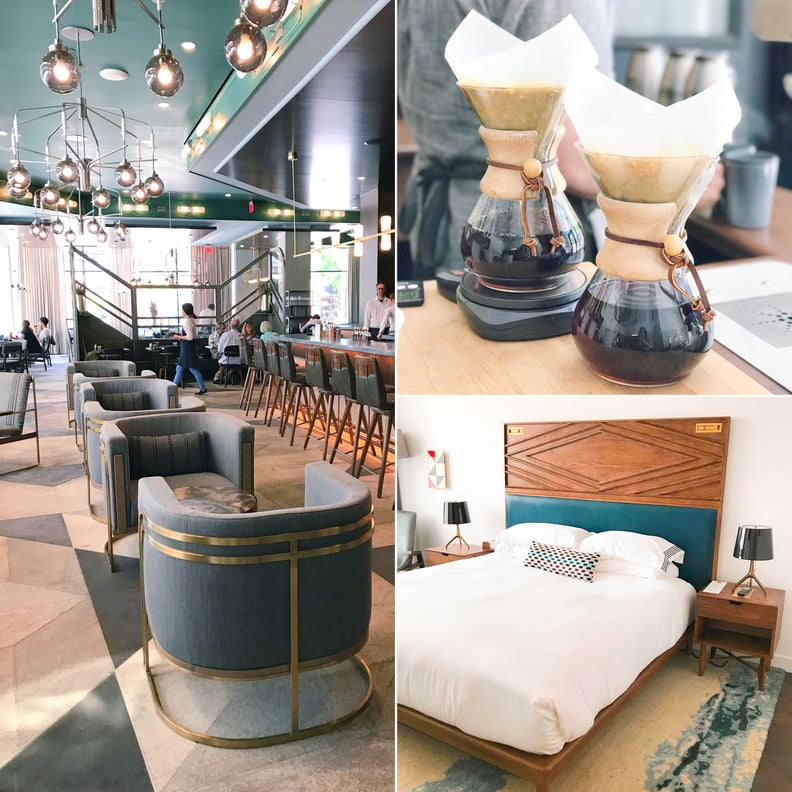 POPSUGAR Photography | Tara Block
POPSUGAR Photography | Tara Block
One of my favorite things about my recent trip to Nashville was the hotel I stayed at. Thompson is a "luxury boutique hotel" located in the Gulch area of downtown Nashville that opened late last year, and ask any local — when it comes to accommodations, it doesn't get any cooler. In addition to covering the basics like a friendly staff and spacious rooms, every detail and piece of furniture throughout the hotel is a design-lover's dream, and the hip aesthetic is midcentury modern with a rustic nod to Music City's roots. There's also a reading nook, artisan coffee shop, and uberpopular rooftop bar.
Keep reading to get a look inside and find out why this hotel is so cool it even has the celebrity stamp of approval!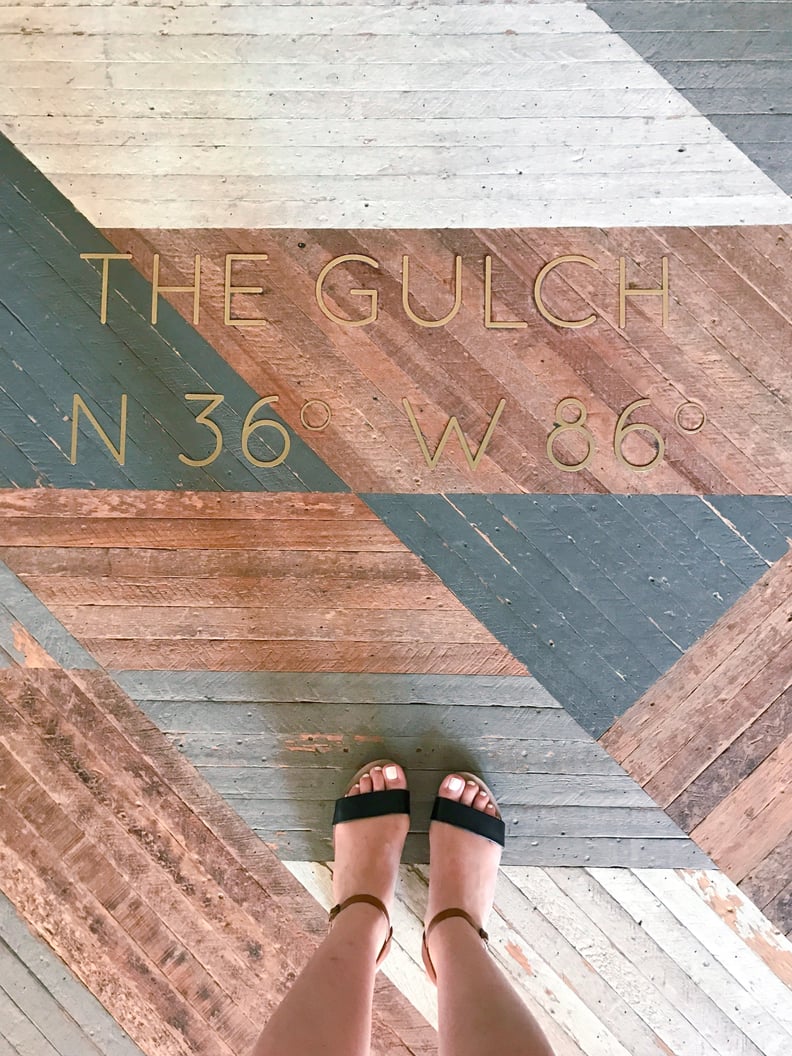 One of the first things you'll notice when you walk into the Thompson is the wood floor mosaic, featuring the geographic coordinates of the hotel. The Instagrammable spot was designed by local artist Patrick Hayes of 1767 and made from reclaimed wood from old homes.
You'll be hard-pressed to leave the comfort of the stylish lobby, but don't worry, the rooms are worth it.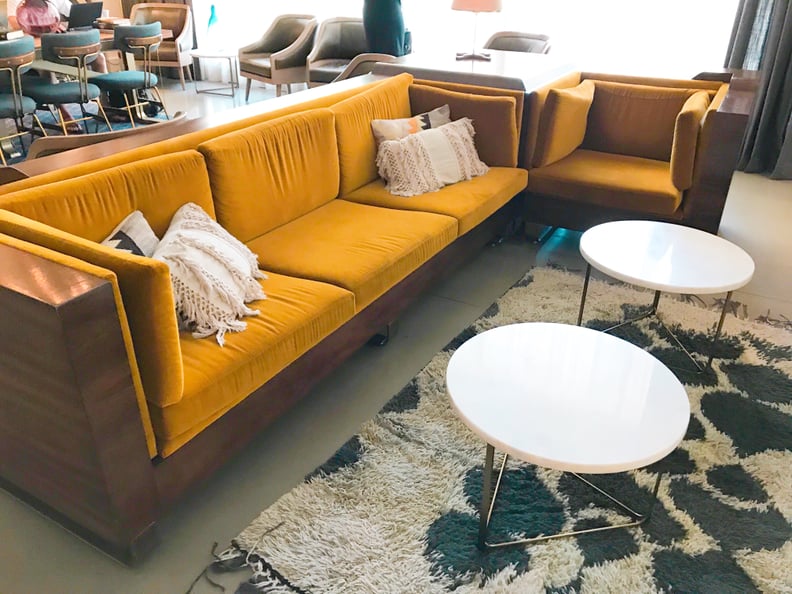 There are a plethora of cozy spots for lounging.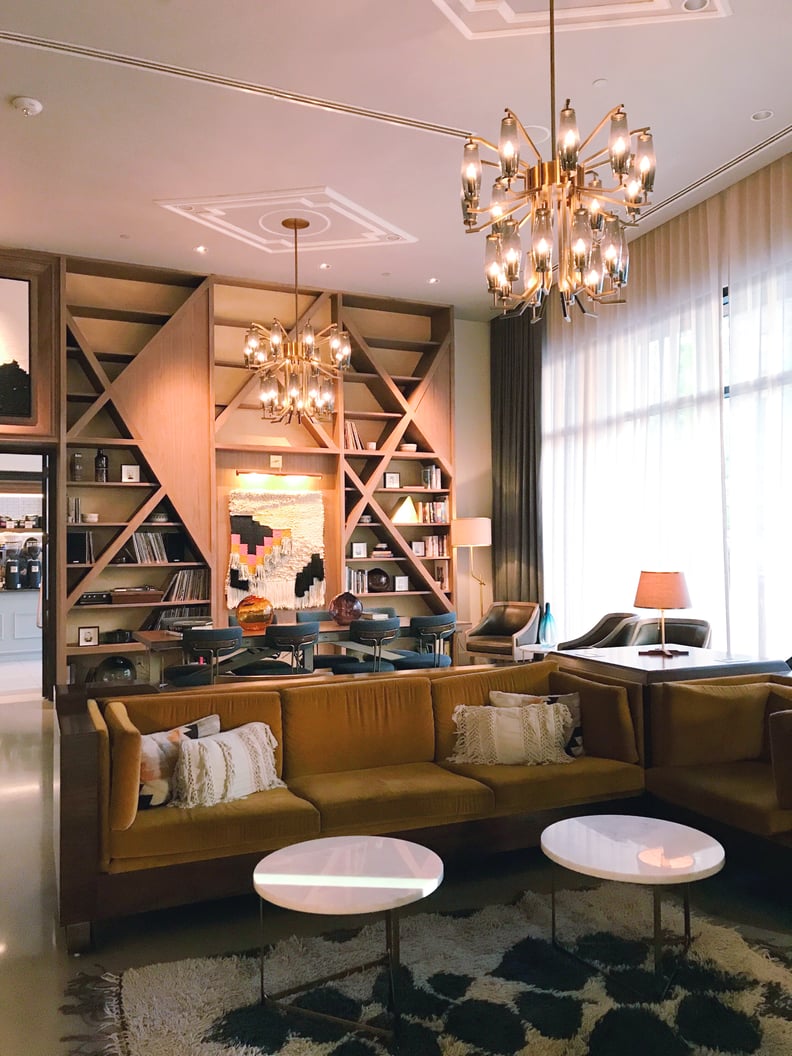 You'll spot plenty of local art, such as this woven tapestry, throughout the hotel.
I have some serious furniture envy.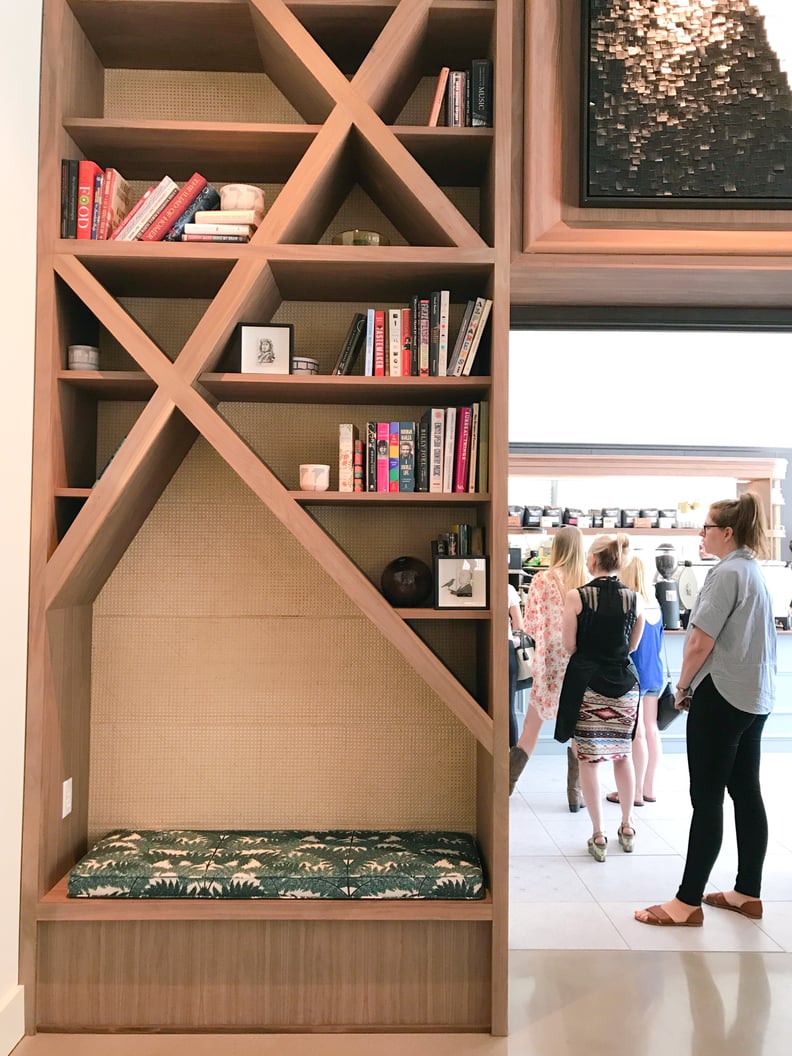 There's a great little reading nook as you enter the coffee shop from the lobby.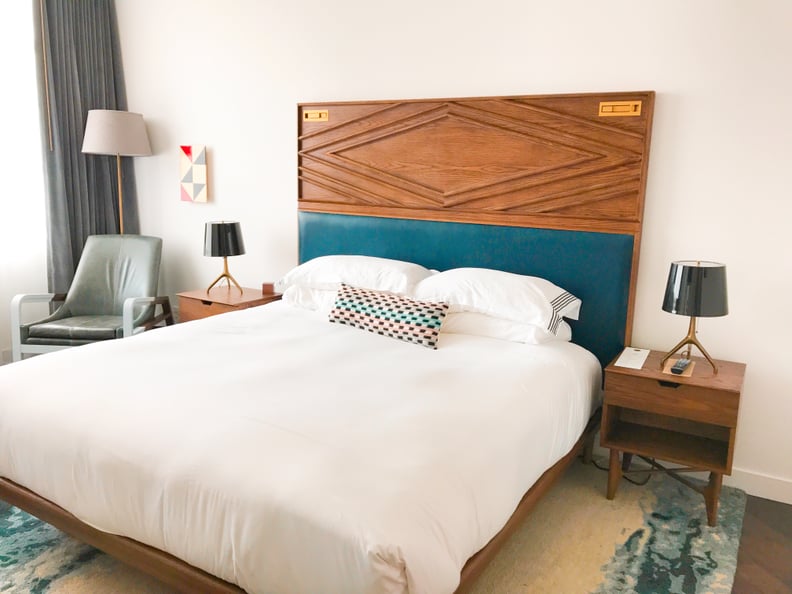 Room rates begin at $399 a night, with my room an example of a standard guest room (neighborhood view king). I was surprised at how big it felt for being the base-level room.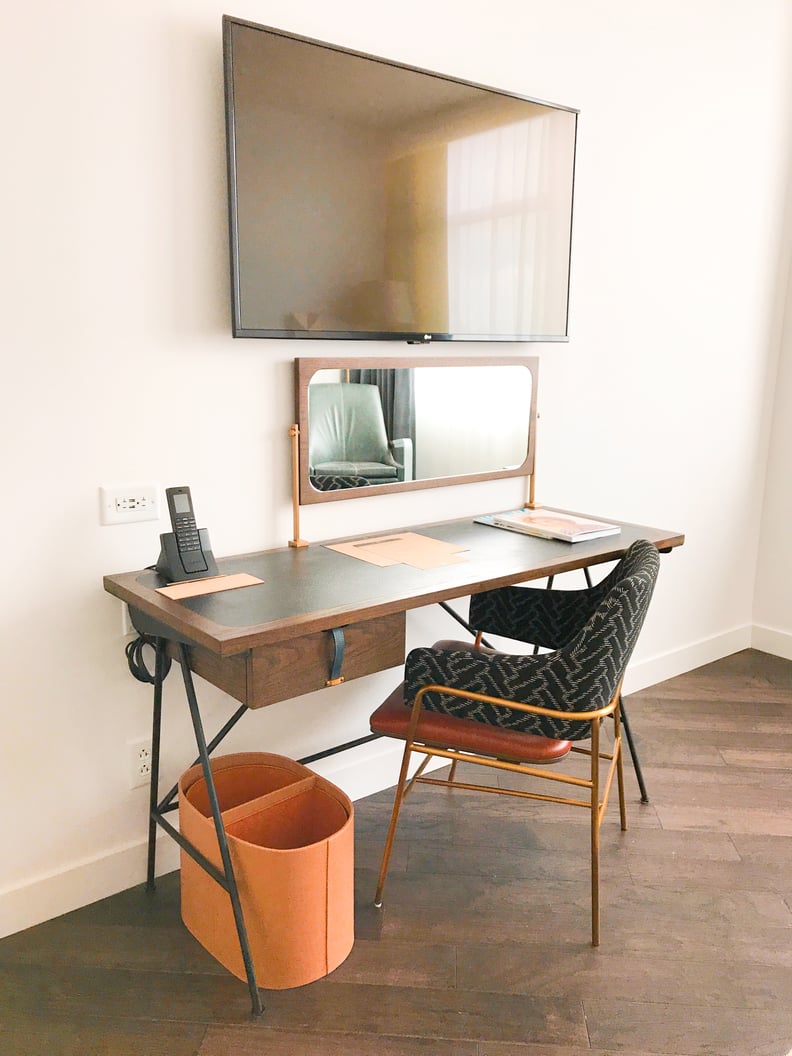 More sleek midcentury-inspired furniture with a country twist.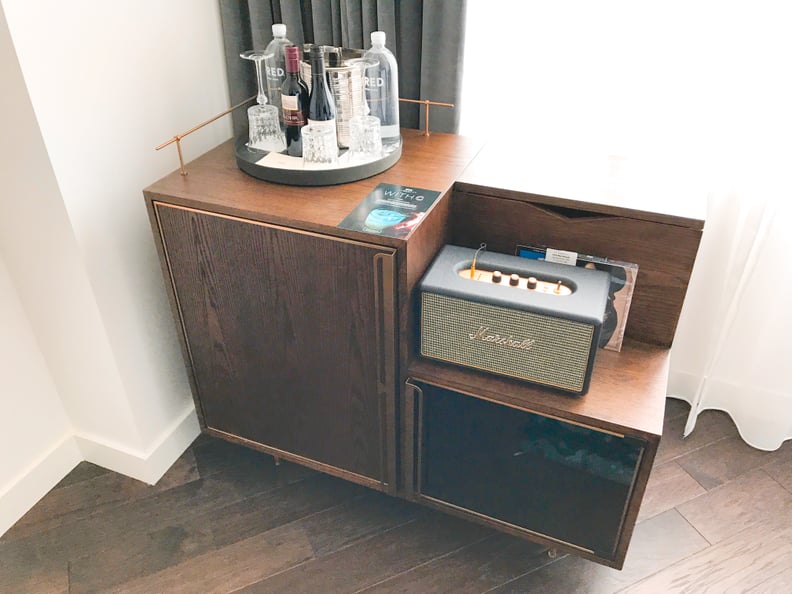 Of course, the bar also includes a cool vintage-looking speaker, designed specifically for the Thompson by Marshall, and a couple vinyl records from Jack White's Third Man Records available for purchase.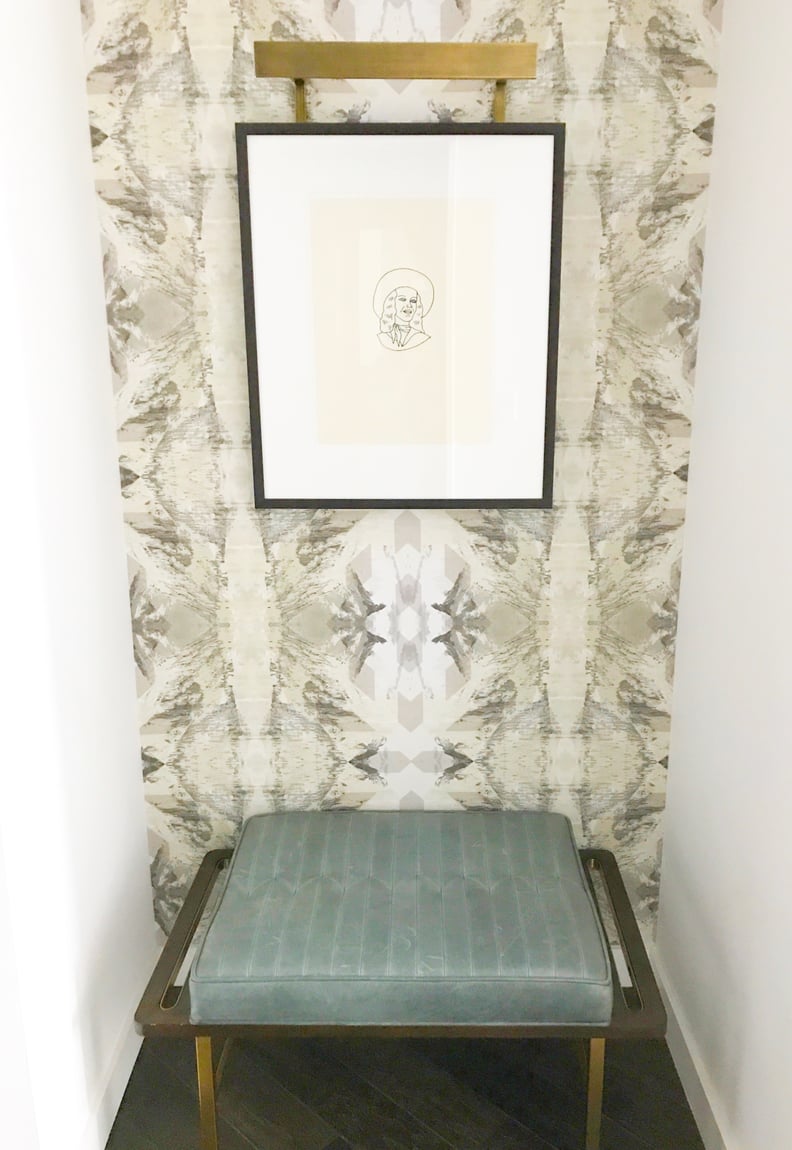 Loved the modern, subtle nods to Nashville's country music scene.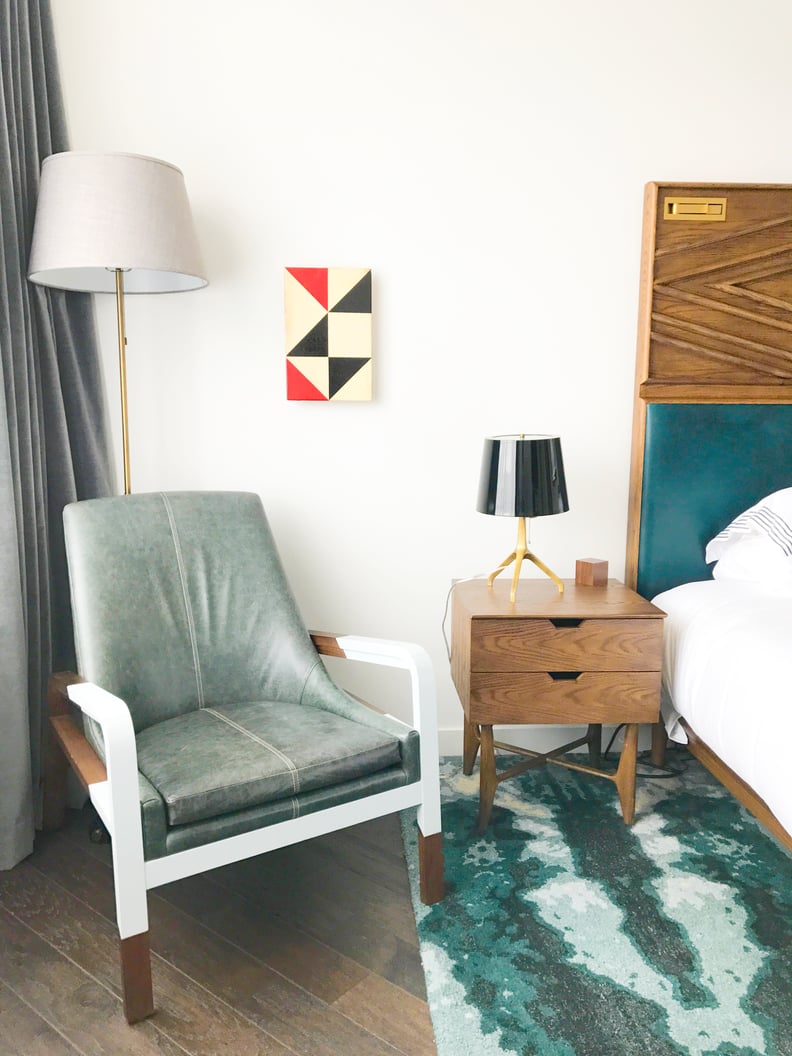 This is my favorite corner of the room.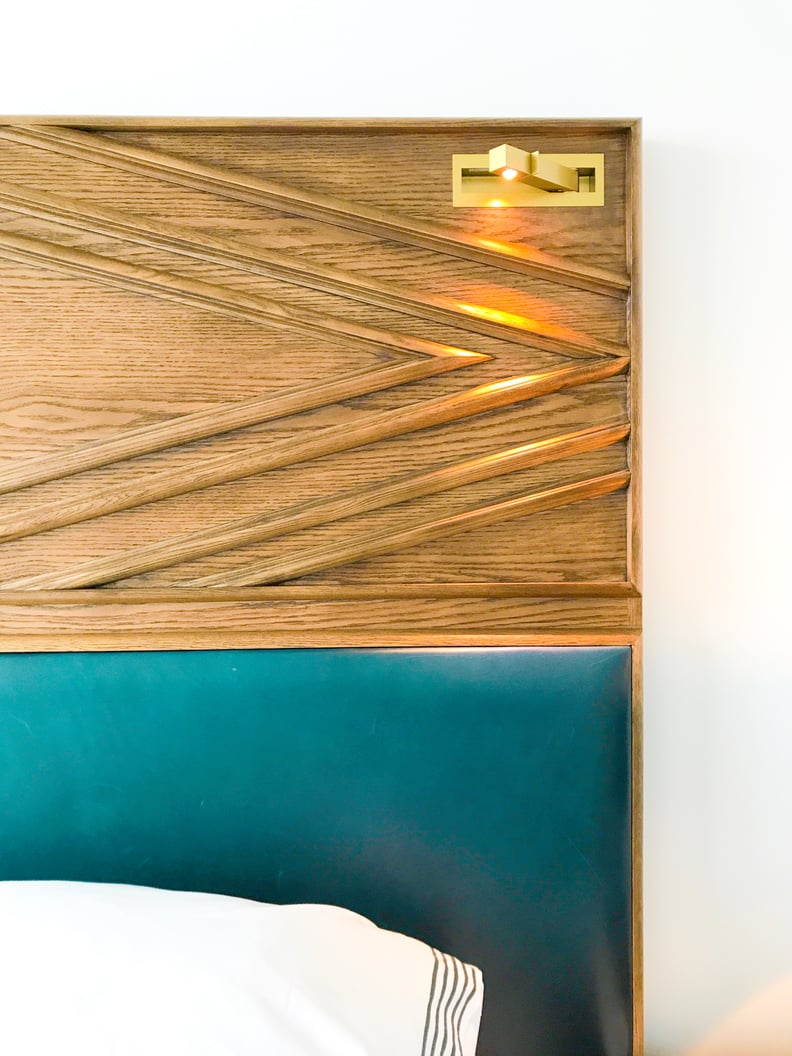 Hidden lights in the headboard are perfect for late-night reading.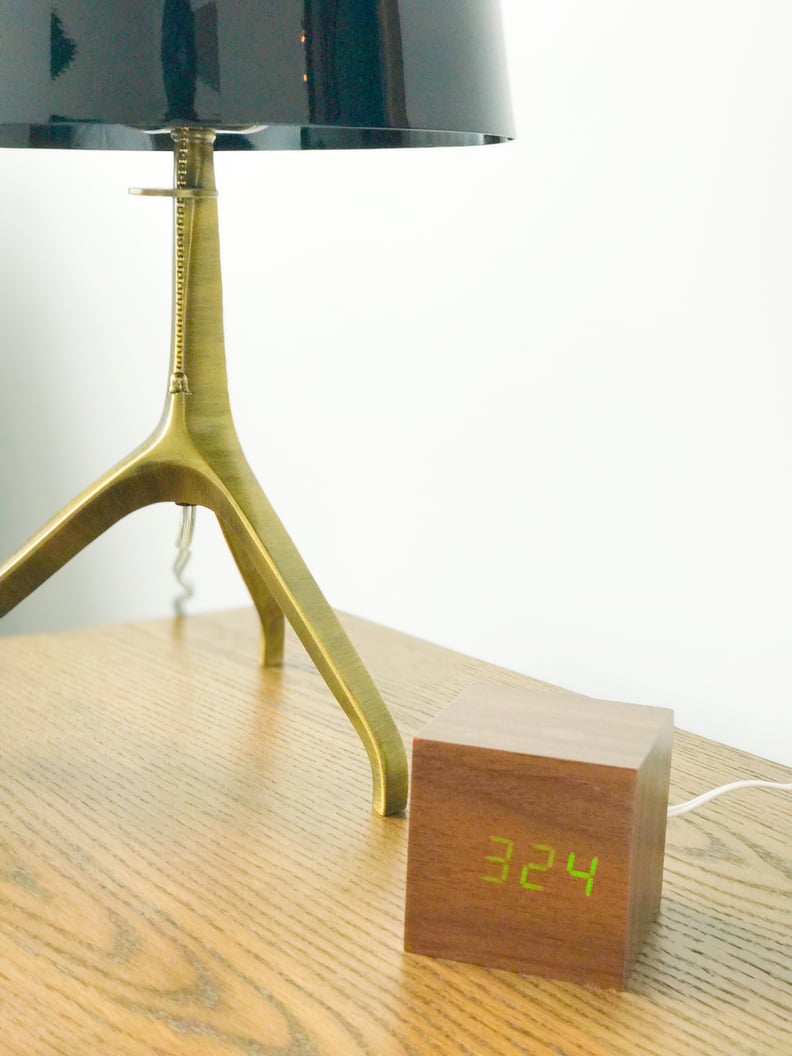 Even the alarm clock is cool.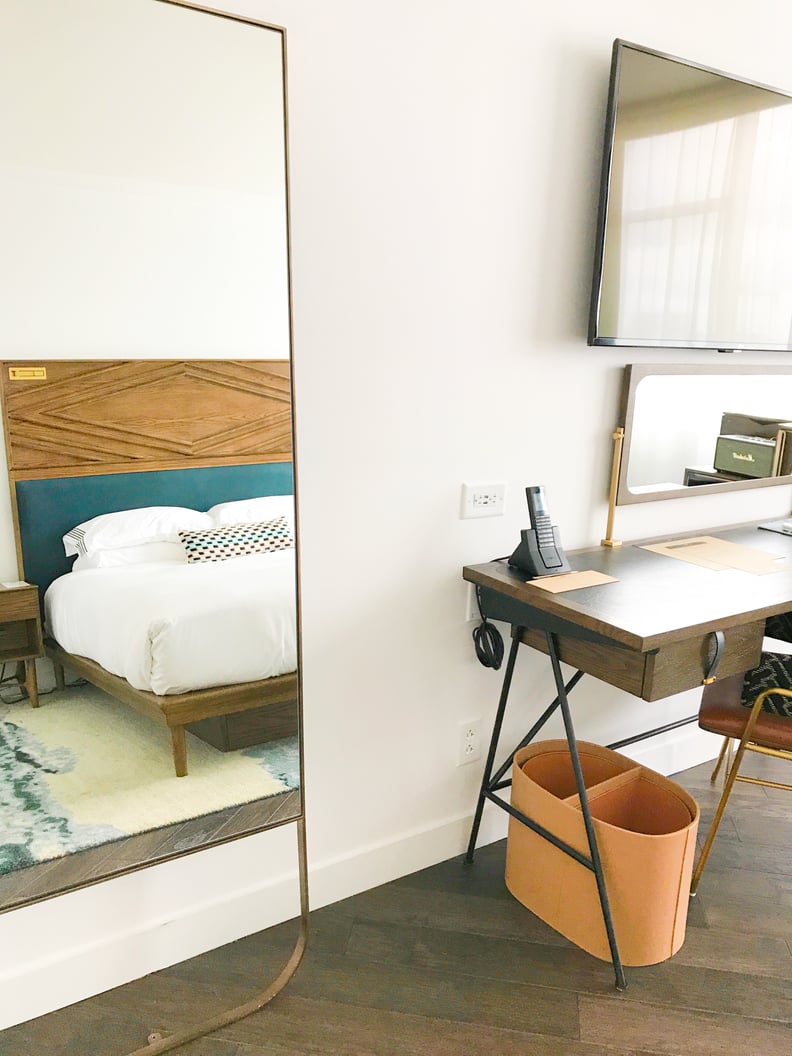 Every hotel room needs a good floor-length mirror.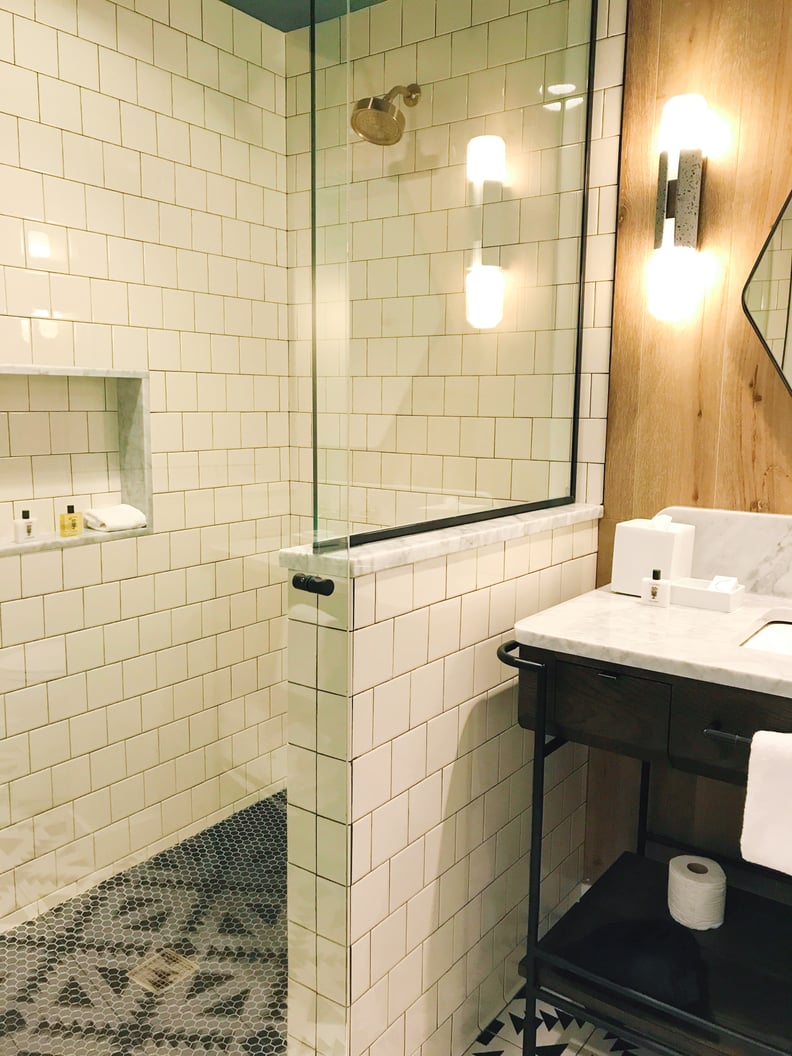 The bathroom is also a stylish haven, from the marble vanities to the mosaic floor tiles.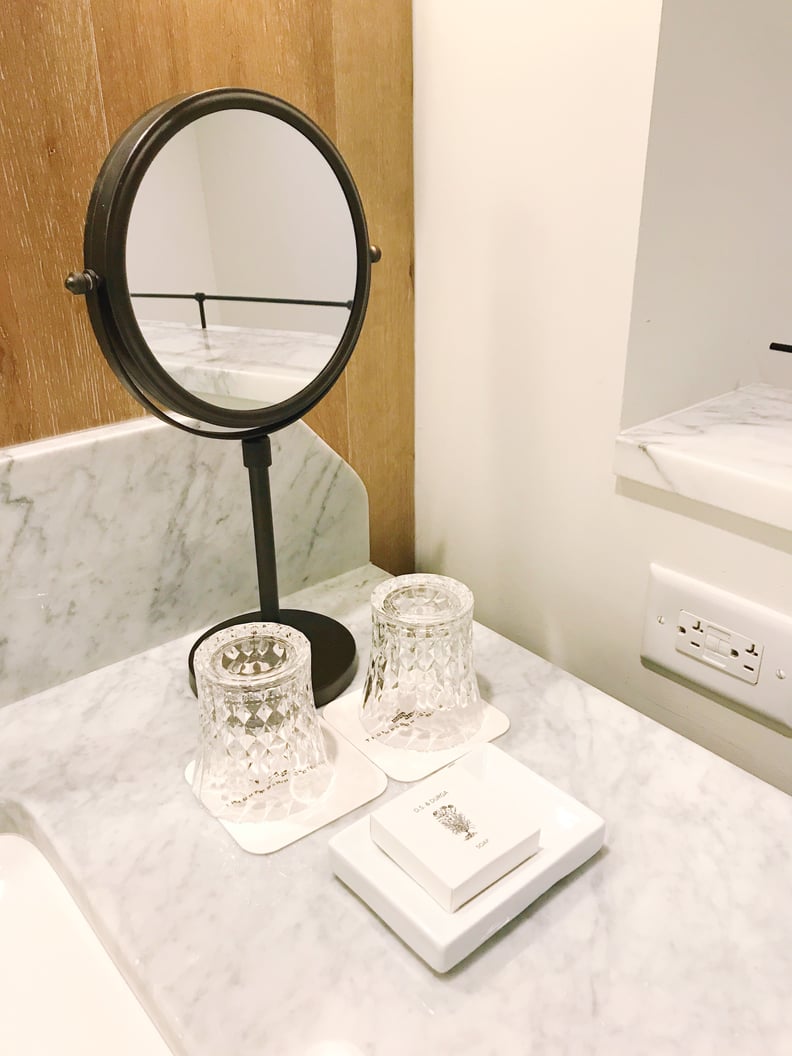 More detail shots of the bathroom.
It's also well designed from a practical standpoint, with plenty of room for two people to get ready.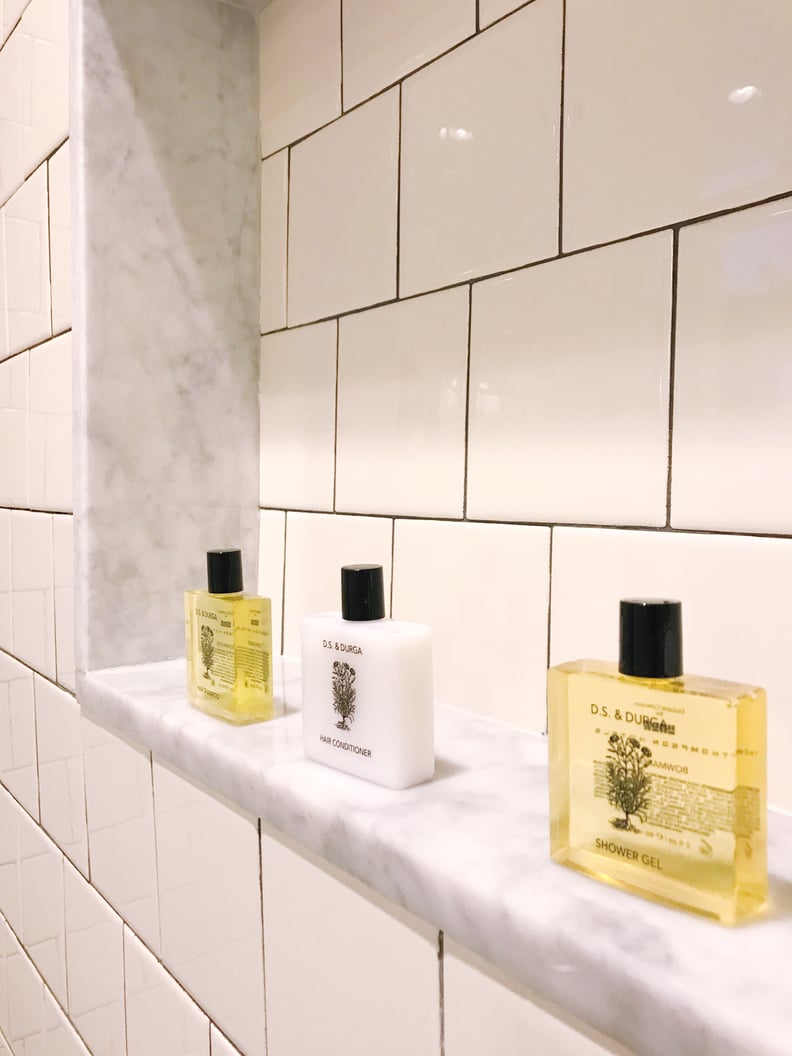 The room toiletries were from Brooklyn-based D.S. & Durga.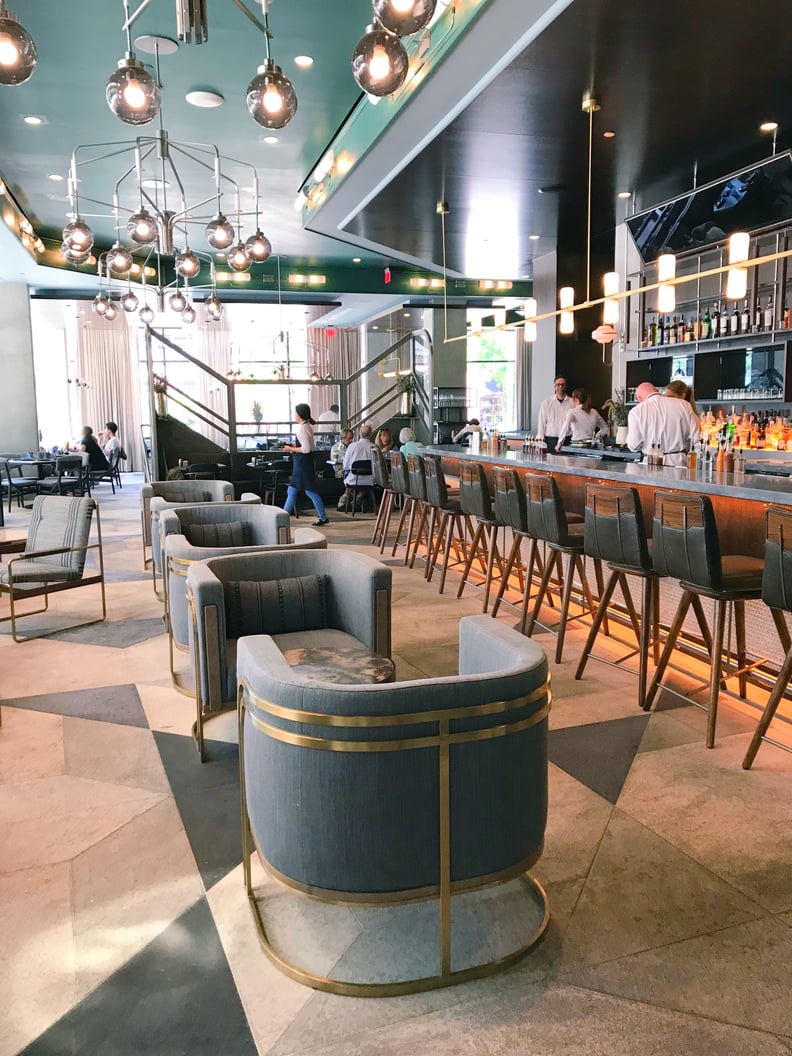 Here's a peek at the hotel's Southern-with-a-twist seafood restaurant Marsh House that serves breakfast, lunch, and dinner in addition to brunch on the weekends.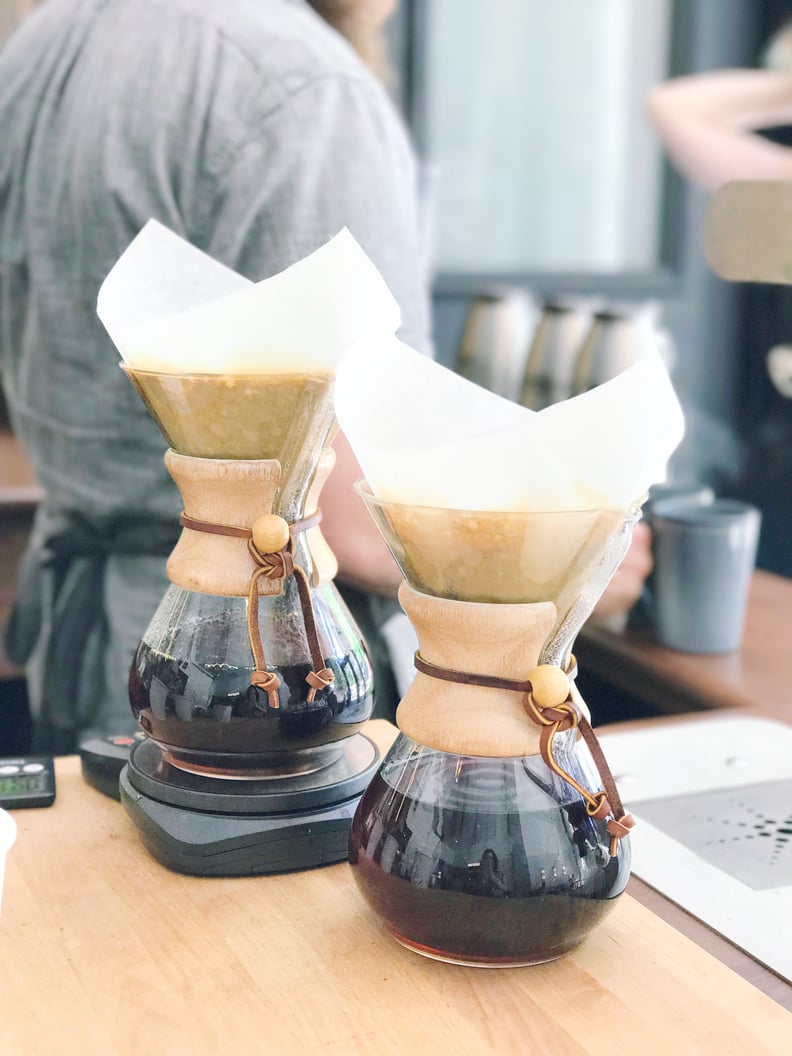 It has pour-over coffee, cold brew, and more.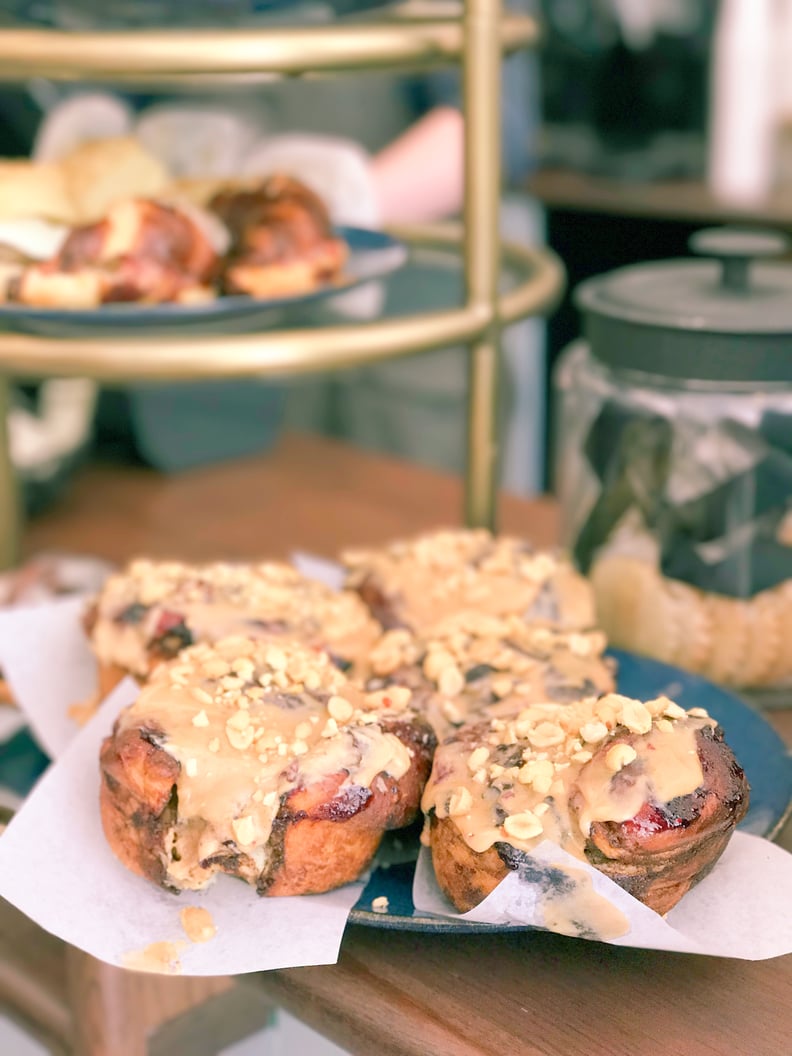 Oh, and some mouthwatering pastries.
And last, but definitely not least, be sure to check out the hotel's rooftop bar and restaurant, L.A. Jackson. Hotel guests get to skip the long lines for entry, and it is THE place to be on any given night. Keep your eyes peeled for famous faces — we saw two big-time country musicians the night we were there, and that's apparently a regular occurrence.
Travel and expenses for the author were provided by Chevrolet for the purpose of writing this story.