23 Things You Need to Know Before You Visit Tokyo Disney
There are currently six Disney resorts (Disneyland, Disney World, Tokyo Disney, Disneyland Paris, Shanghai Disney Resort, and Hong Kong Disneyland) and 12 parks, and many consider Tokyo's two parks — Tokyo Disneyland and Tokyo DisneySea — as the best, or at least the most unique in the world. This is especially ironic because Tokyo Disney is the only resort that isn't even owned by Disney. It's actually fully owned and operated by The Oriental Land Company and just licensed by The Walt Disney Company. (But that doesn't mean it's lacking any Disney magic!)
I haven't been to all the parks, but I grew up going to Disneyland and I've been to Disney World and Disneyland Paris, and I have to say Tokyo Disney is pretty phenomenal — from the food to the attractions to the "kawaii" ("cute" in Japanese) merchandise. I'm going to share some of the tips and tricks I learned from visiting both of these Japanese parks. Check them out if you're planning on going to Tokyo Disney — and if you're not already, you really should be!
01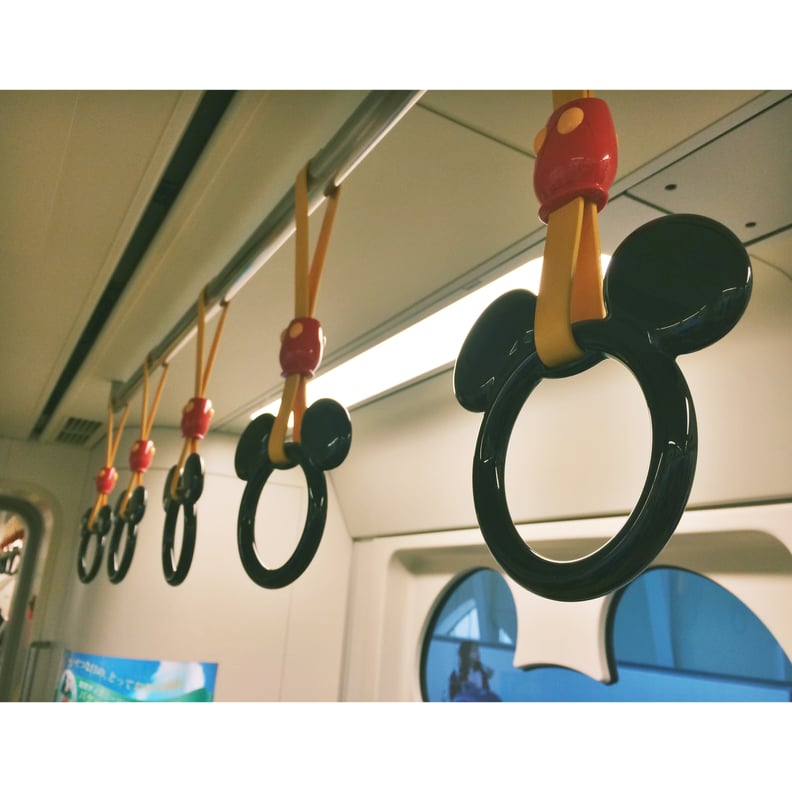 Research, research, research.
I bookmarked a number of sites before my trip, including this helpful planning guide on Disney Tourist Blog, which made it a lot easier to prioritize what to do and what to skip. If your cell phone coverage will be iffy abroad, I'd also recommend taking screenshots of the pages you'll want to reference later.
02
They don't really do park hoppers.
If you're used to getting a park hopper ticket and doing both Disneyland and Disney California Adventure in the same day in the States, you'll be surprised to see that this is discouraged at Tokyo Disney. The only way to get a park hopper is to stay at one of the three Disney resorts. Most people do one park per day — and, in fact, the two-day passport specifies that it's for one park the first day and the other park the following day — especially since there's plenty to see at each park and the lines can get pretty crazy.
03 In general, Tokyo DisneySea is more for grownups, Tokyo Disneyland is more for families.
While this isn't the perfect comparison, Tokyo DisneySea is like Disney California Adventure while Tokyo Disneyland is more like Disneyland. DisneySea (like California Adventure) serves alcohol, has more of the "grownup" attractions like Indiana Jones and Tower of Terror, and is more about the beautiful settings than the traditional characters. I saw mostly adult couples at DisneySea, while Tokyo Disneyland was filled with families.
04
The alien mochi is adorable and delicious.
These three little mochi balls are each filled with a different flavor of custard — chocolate, vanilla, and strawberry — and they were as delicious as they were adorable. Probably my favorite sweet snack at either park.
05
You should stay at the Hilton.
Located on the Tokyo Disney Resort property and accessible by the Disney Resort Line monorail, the Hilton Tokyo Bay is affordable and super convenient. Plus they have themed rooms if you want more of the Disney experience.
06
Tickets aren't that expensive.
One adult ticket to one park is 6,900 yen — or $58 — compared to one adult ticket to one park at Disneyland that will cost you $99 or one adult ticket to Disney World that will cost you either $105 or $97 depending on which park you go to. If you want to do both Tokyo Disney parks, a two-day passport costs 12,400 yen ($104).
07
It's really clean.
Like, lick-the-ground clean. OK, maybe not that clean, but seriously. When we were sitting on the sidewalk waiting for the electric light parade to start, someone was coming by every few minutes to take people's trash and pick up the parade route. Japan in general is quite tidy, so it's no surprise that Tokyo Disney is the cleanest theme park I've ever been to. Plus, even the soap comes out of the dispenser in a Mickey Mouse shape!
08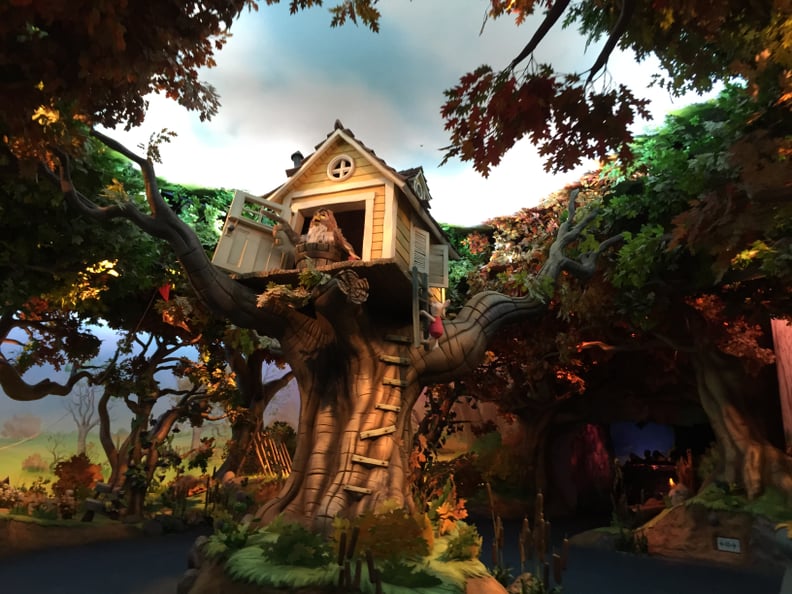 Pooh's Hunny Hunt is the best, most unique ride at the park.
When I researched the main Tokyo Disney park, the two rides most people suggested to check out were Pooh's Hunny Hunt and Monsters, Inc. Ride & Go Seek. Personally, I was underwhelmed by the Monsters, Inc. ride, which felt too similar to Disneyland's Monsters, Inc. Mike & Sulley to the Rescue! attraction. I'd recommend anyone visiting the park to go straight to Pooh's Hunny Hunt at arrival, get a FastPass, then ride it, so you get to ride it at least twice. The trackless, immersive, dark ride is unlike anything you'll ride at Disneyland or Disney World.
09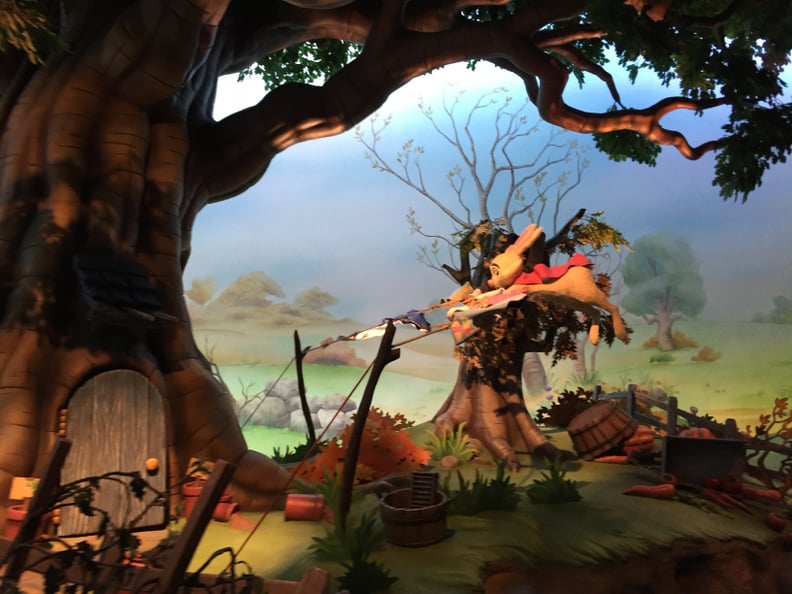 10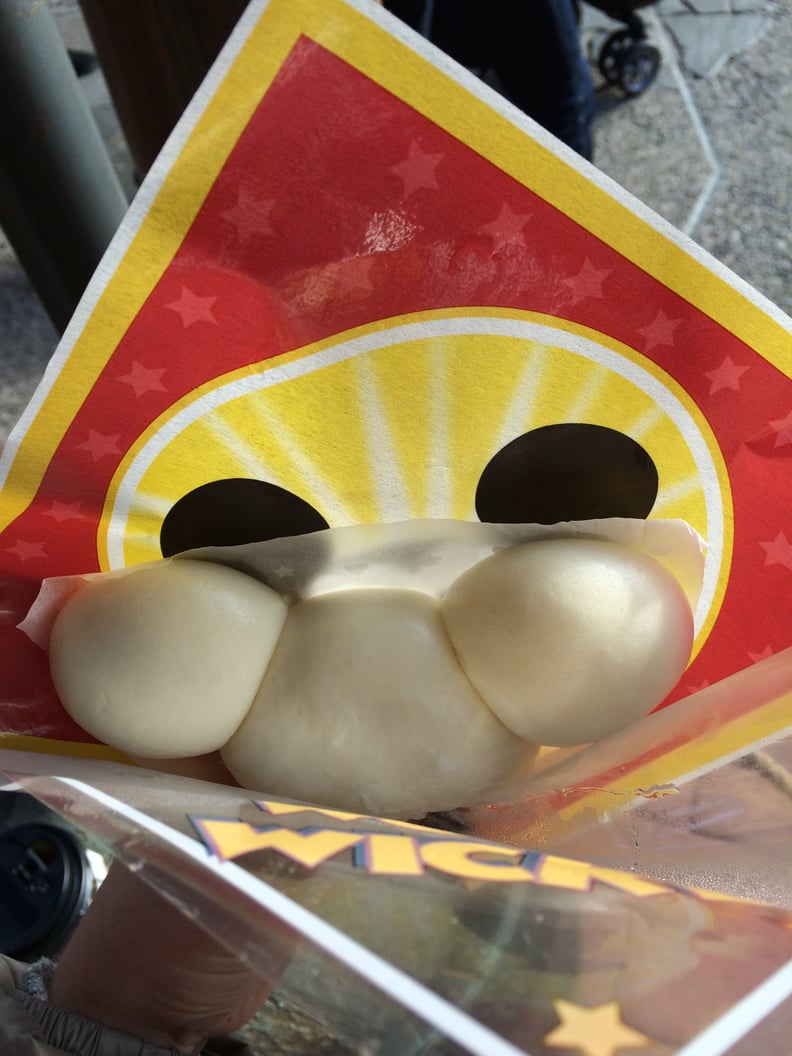 The food is really, really good.
The teriyaki chicken steamed Mickey Mouse bun at Boiler Room Bites in Adventureland was one of my favorite snacks at the park. Inexpensive and portable, it was hot and fresh with good quality chicken — and, best of all, there wasn't a long line!
11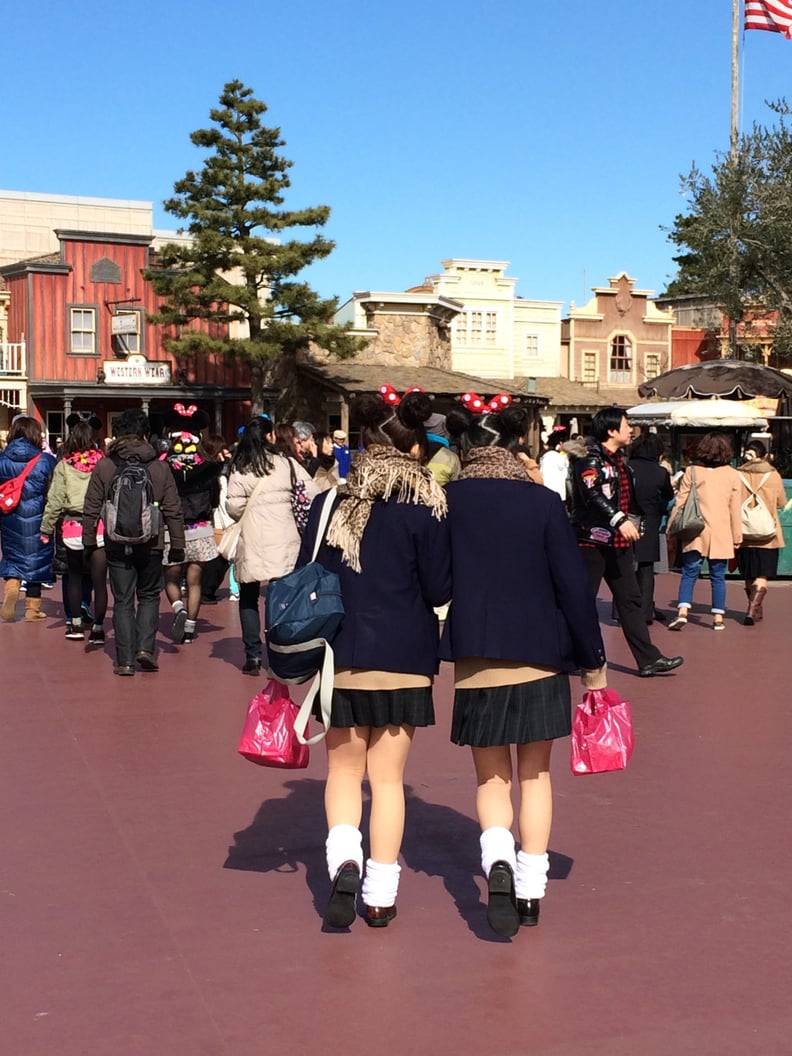 The people watching is one of the best parts.
Japanese visitors go all out with their "kawaii" Disney-themed outfits at Tokyo Disney. One of my personal favorites was a couple in matching Donald Duck and Daisy onesies, or these cute BFFs.
12
I mean, how awesome is this? Matching outfits for the win!
13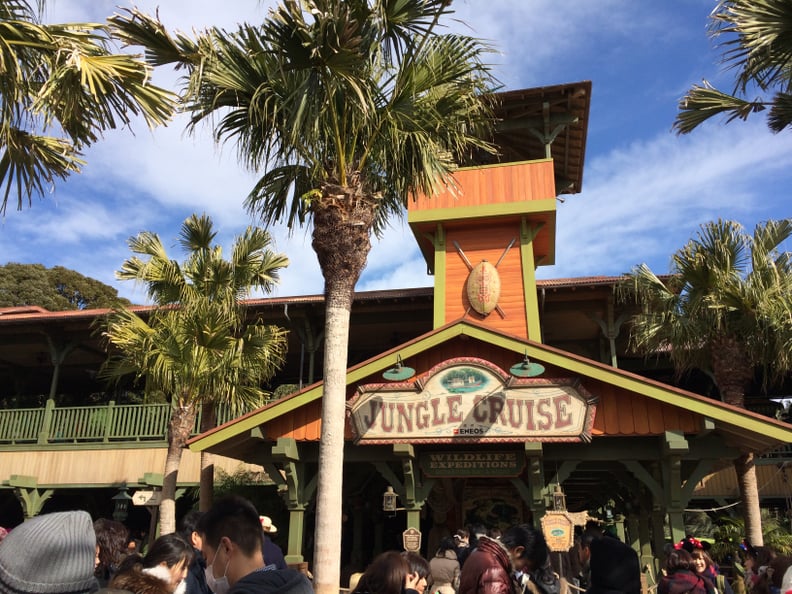 The Jungle Cruise ride is way more impressive than at Disney in the States.
Jungle Cruise Wildlife Expeditions is so much cooler at Tokyo Disney, with an almost Indiana Jones feel to it and enhanced special effects and lighting through a dark tunnel.
14
tokyodisney jungle cruise
See the special effects in action!
15
It's all about the popcorn.
There are a variety of popcorn stations around both parks with all kinds of crazy (and normal) flavors like soy sauce, strawberry, chocolate, and honey that change seasonally. At each station, there is a different themed plastic popcorn bucket that you can wear conveniently like a purse and get refilled at any of the stations for a discounted price. It's a unique part of the Tokyo Disney experience, and I definitely recommend you get one of the buckets and try out a few of the flavors. (The Minnie Mouse bow one is my personal favorites!)
16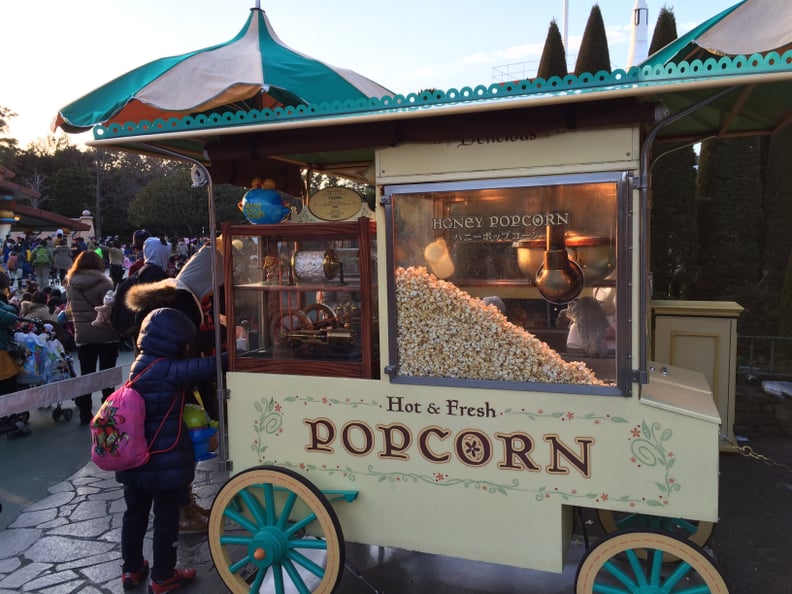 Here's one of the popcorn stations. Honey-flavored popcorn paired with a Winnie the Pooh bucket, naturally.
17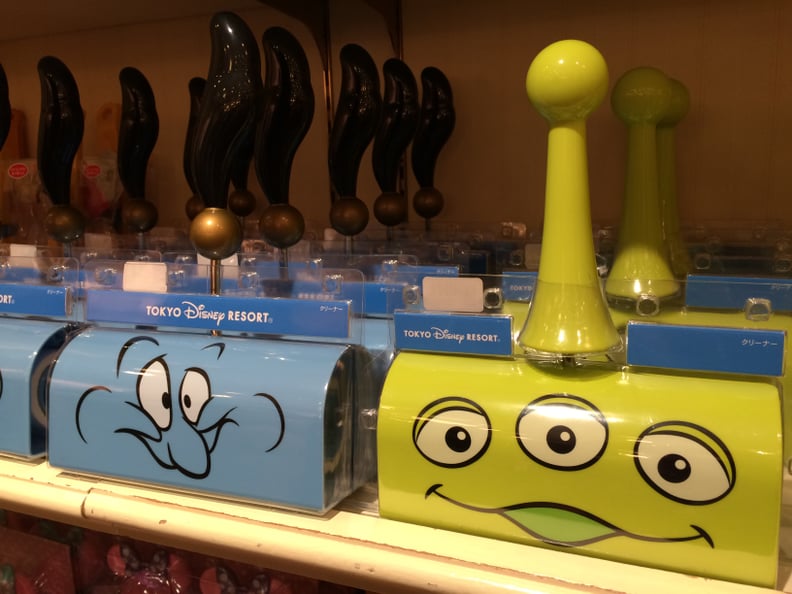 The gifts are much more practical.
The Japanese way of life is pretty clutter-free, and they tend to be more practical and less wasteful with their gifts. So you will find a wide selection of edible and useful gift options in the Tokyo Disney stores, like these cute cleaning rollers that are like giant lint rollers.
18
Or these Minnie Mouse Q-tips! Practical and cute.
19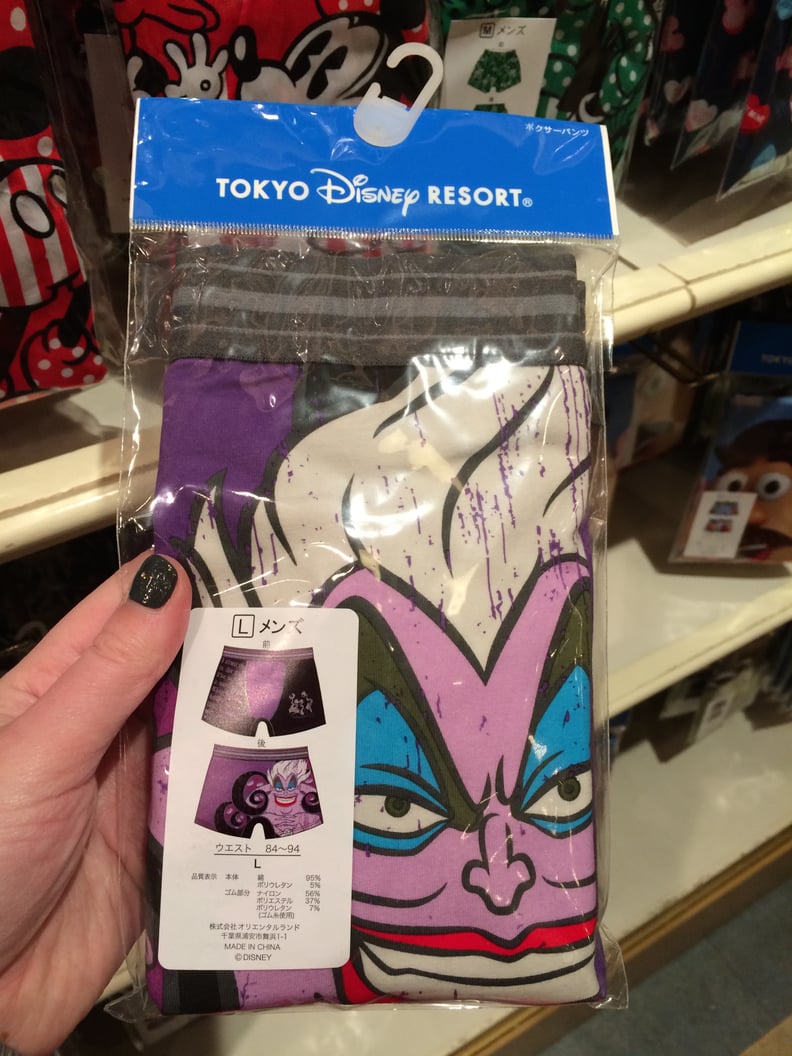 There's a huge selection of character boxers!
If you're into that sort of thing. Seriously, an entire wall full!
20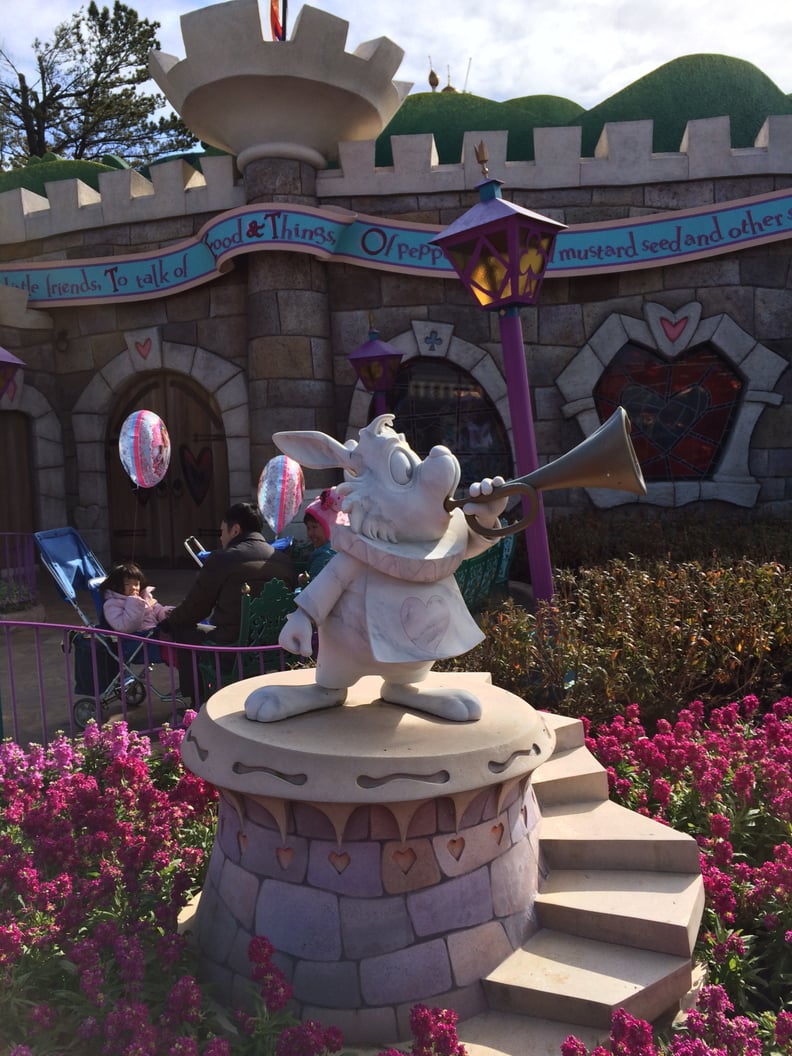 If you love Alice in Wonderland, you're in luck!
The Japanese LOVE all things Alice in Wonderland, so that influences the park's attractions, dining, and gifts.
21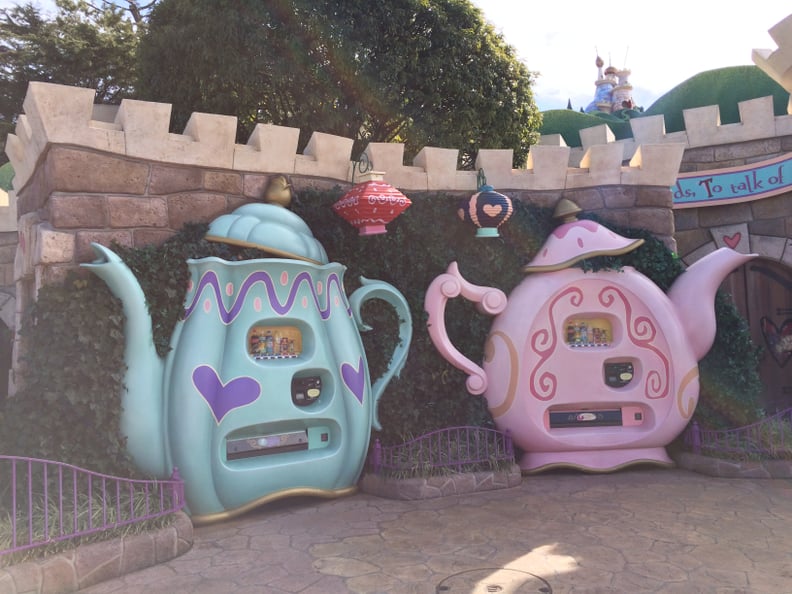 Like these super cute teapot vending machines.
22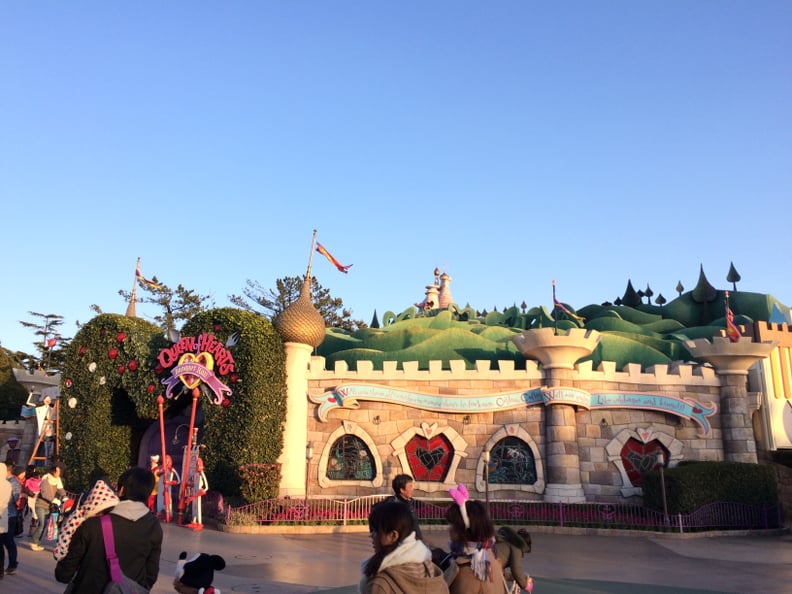 And you should definitely eat at the Queen of Hearts Banquet Hall.
If you think the outside looks cool, just wait until you see inside!
23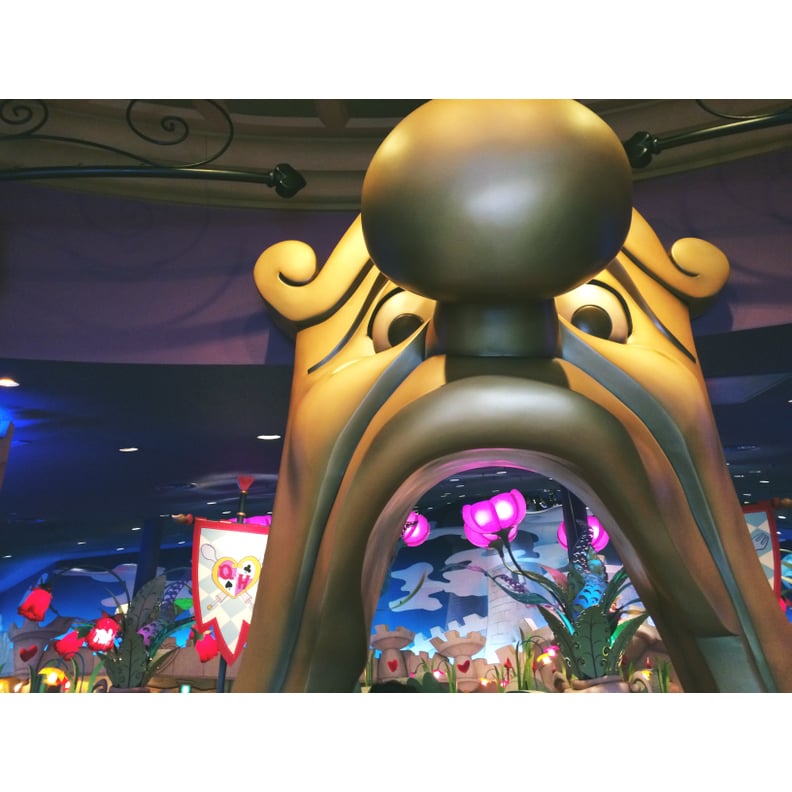 Walk through the doornob as you enter the restaurant.
24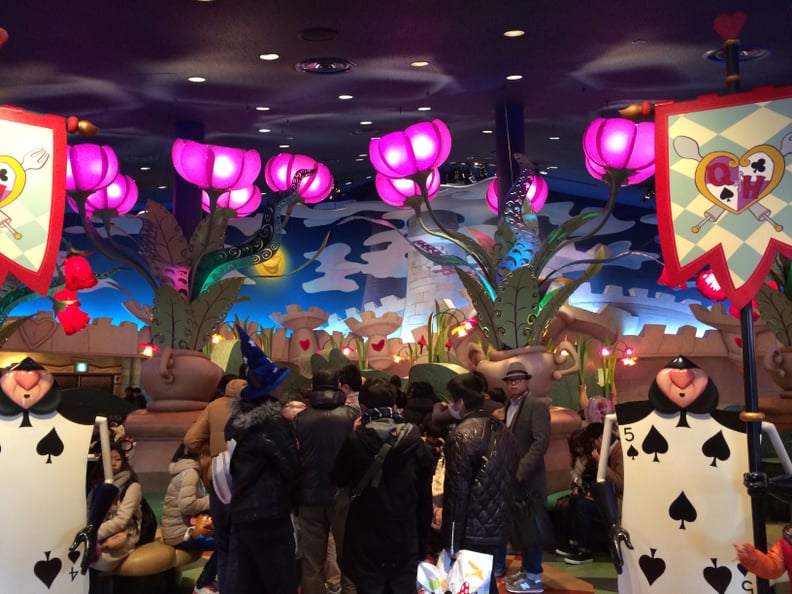 Queen of Hearts Banquet Hall is a counter service, buffet-style restaurant with simple, hearty offerings like roast chicken and steak.
25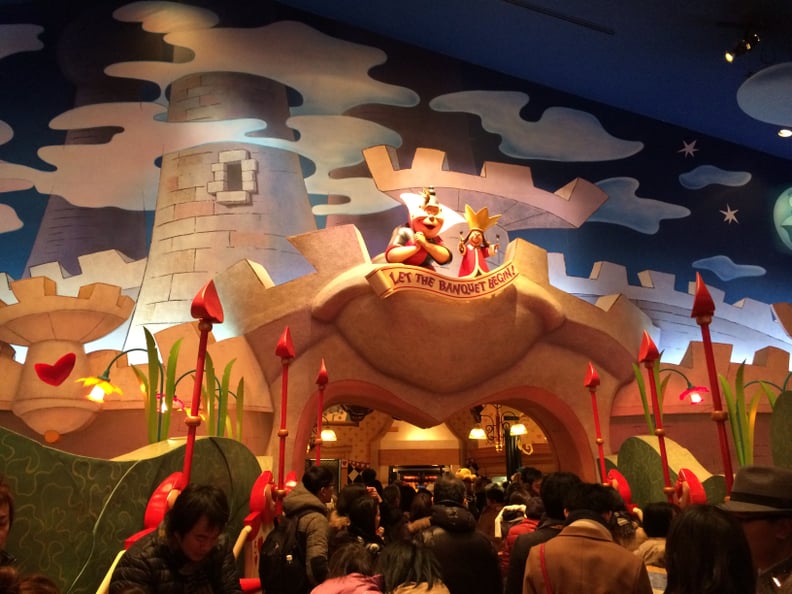 The Alice in Wonderland theme is impressively incorporated.
26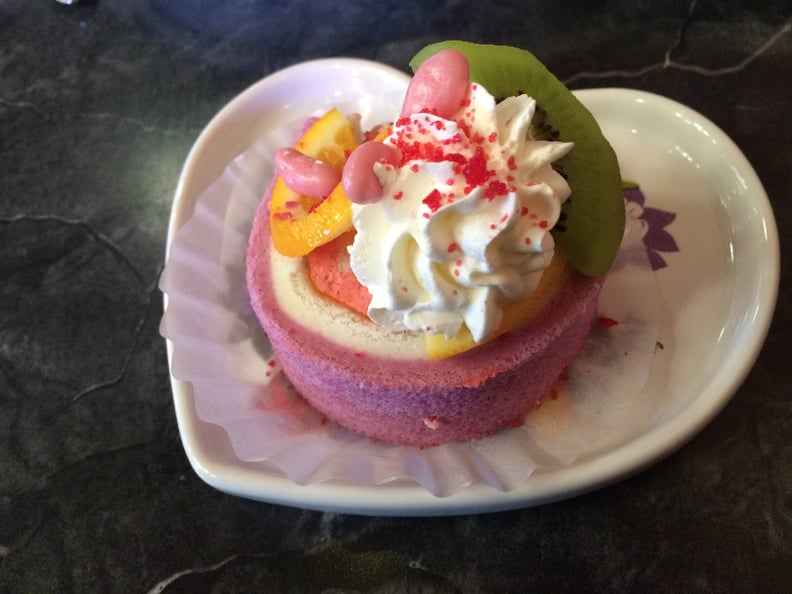 But the desserts are the real star — look how pretty this is! And some come with souvenir cups and plates.
27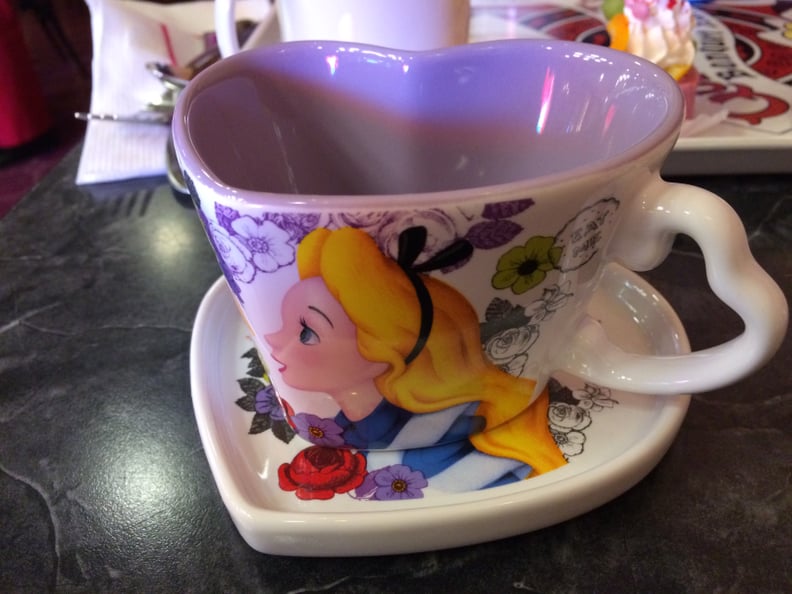 Here is a matching Alice cup and saucer that came included in the price of two desserts.
28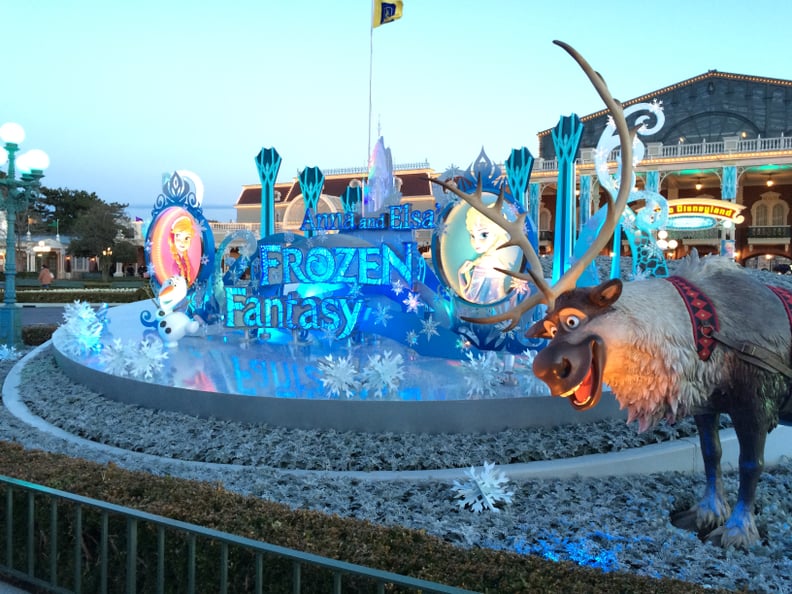 Frozen mania is just as strong in Tokyo.
The holiday decor and shows this past Winter were heavily Frozen-themed, and there is a Frozen ride slated as a part of a renovation at Tokyo Disney in 2017.
29
A Frozen window display this past Winter.
30
The water shows at DisneySea are insanely impressive.
Since DisneySea has a huge man-made body of water at the center of the park, there are several shows that take place on the water instead of the streets. It's great for a number of reasons, including that visitors have a clear view from pretty much anywhere in the park. The Legend of Mythica, a 25-minute daytime show, is especially bonkers — we were literally speechless watching it — think fireworks, fountains, jet skis, kites, boats, real fire, and Cirque du Soleil-level performers.
31
Here's another shot of The Legend of Mythica.
32
This blows Disneyland's parades out of the water — literally.
33
There are so many moving parts, it's hard to know where to look.
34 Journey to the Center of the Earth is the coolest, most unique ride at DisneySea.
This was my favorite attraction at DisneySea, mainly because it was like nothing you'll ride at Disneyland or Disney World. Using similar technology to Epcot's Test Track, this ride starts off slow as you take in the bizarre (and creepy) wonders of the center of the earth before you're swiftly shot out of the mouth of the volcano that is the centerpiece of the park. It's fast and fun.
35 The queue for Journey to the Center of the Earth.
36 The underground Mermaid Lagoon is crazy-cool.
Technically The Little Mermaid-themed Mermaid Lagoon is for little kids, with a children's playground and kid-friendly rides, but anyone can walk through it — and I recommend that you do. It's such an immersive experience that you'll think you're really underwater.
37 This is the gift shop in the Mermaid Lagoon.
38
The Mermaid Lagoon above ground.
39
DisneySea is gorgeous, and has an atmosphere like no other Disney park.
You'll really feel like you stepped into another world. It doesn't quite have the "Disney magic" as some of the other parks, but that doesn't mean it isn't special.
40
See what I mean? This is the Raging Spirits ride at DisneySea.
41
Mysterious Island is the land at DisneySea that features 20,000 Leagues Under the Sea and Journey to the Center of the Earth.
42
The Once Upon a Time castle projection show is a must see.
Before Disneyland incorporated the castle projection video in its 60th anniversary fireworks show, Tokyo Disney had this impressive projection show. Taking place before the electric light parade, this is a must watch!
43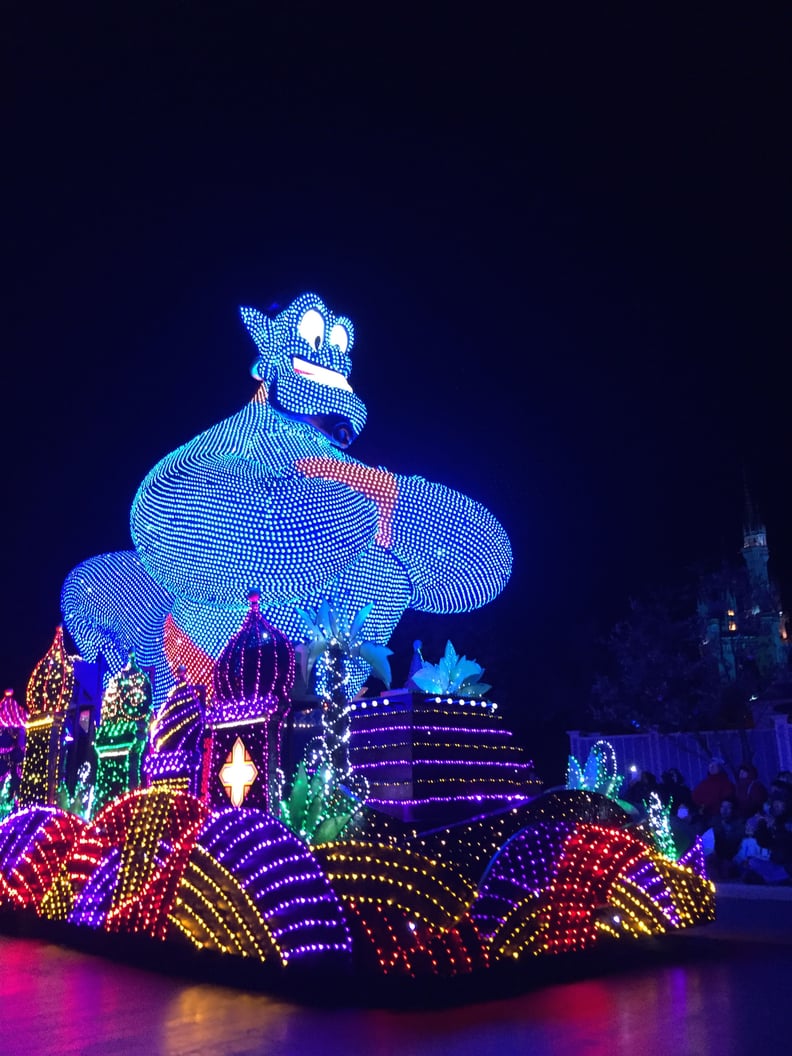 The electric light parade is a revamped throwback.
Tokyo Disneyland Electrical Parade: DreamLights is a throwback to Disneyland's electric light parade, but so much better. Seriously, make sure you get a good seat for this — it's gorgeous! We staked our spot near the castle as soon as the castle show was over.
44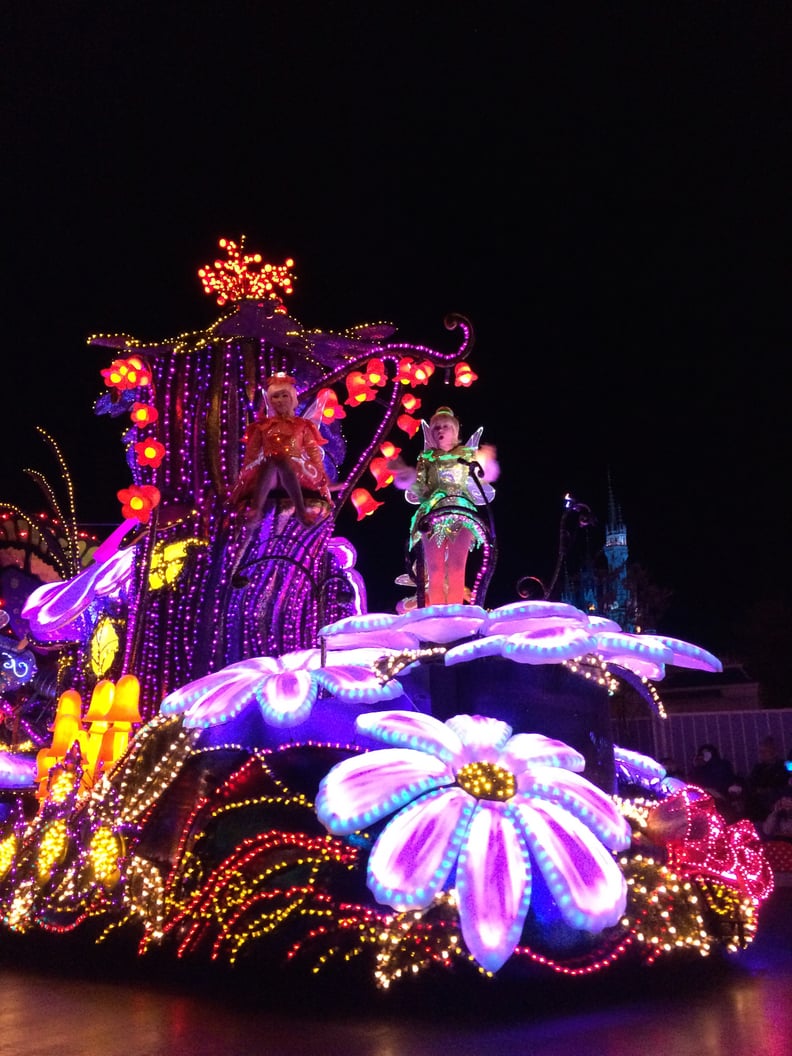 With newer technology, it's amazing what they can do with the electric light parade!
45
Another photo of the DreamLights parade — Puff the Magic Dragon!