6 Small Changes That Will Improve Your Travel Photography
Traveling to a new place usually means you want some great photos while there. After traveling and photographing over 30 countries, I realized you don't need major skills to take a good photo — just some good advice. It doesn't matter if you are using a smartphone or DSLR camera, these six small changes will improve your travel photography and make your Instagram photos pop.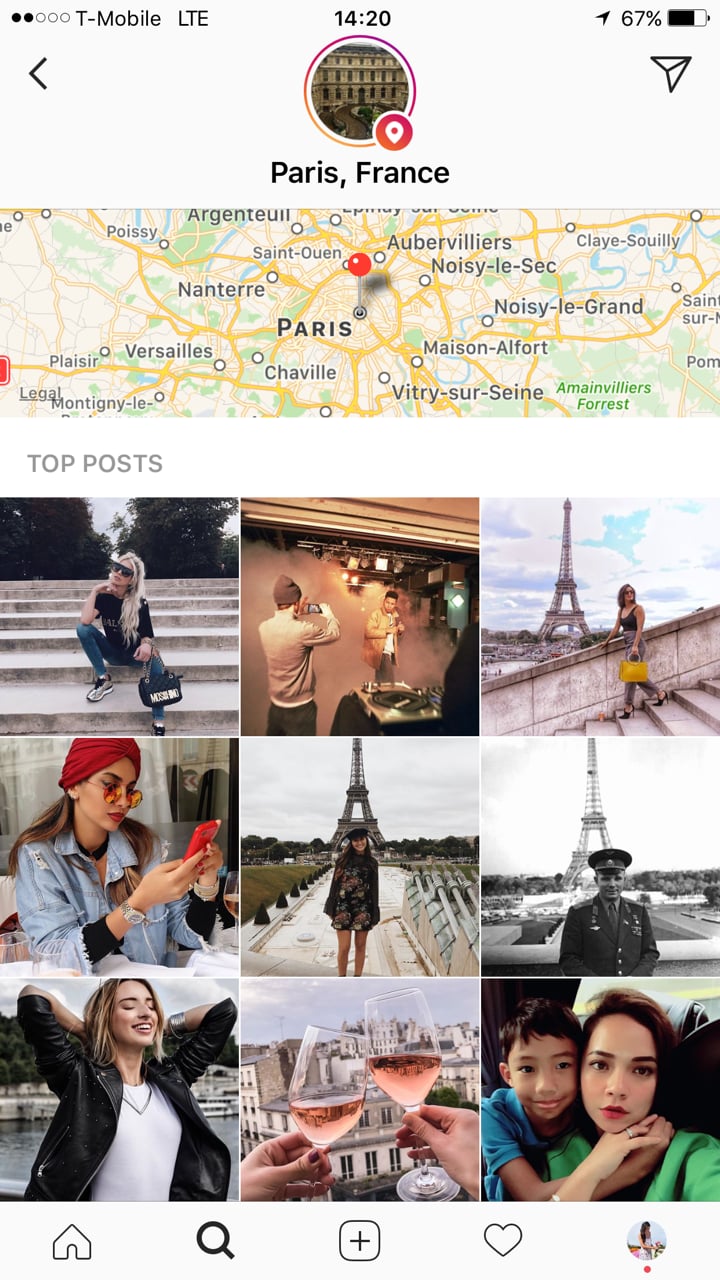 Research Before Your Trip
Before you leave, do some research. I like searching directly on Instagram for my destination under "location." You can see many pictures of your destination's top iconic spots and make a solid list of places you want to visit and photograph. It also gives you a decent idea of what shots work and how the spot is photographed most often.
Lighting Is Most Important
Lighting is the biggest barricade between a mediocre picture and an "oh my god I wish I were there" shot. Try to shoot your photos during golden hour: the time shortly after sunrise or before sunset. The sun is softer and redder and provides beautiful lighting for photos.
For any other time of day, think about where the sun is before you take a picture. If you shoot straight into the sun, the photo will come out under- or overexposed. If you shoot with the sun coming across your face, you will be left with weird shadows. As a guideline, you always want the sun perfectly at your back.
The worst time to shoot is around high noon hours, especially with full sunlight and little to no cloud coverage. If you are trying to get a good shot around this time, place yourself in the shade (under a tree or leaning on a building) to minimize shadows on your face.
Pro Tip: I like to photograph during sunrise hours the most, not only for lighting but also because of how clean and deserted the shot will feel. While waking up early might not sound fun, I promise walking the streets of a tourist-heavy town with no one around is a fantastic experience.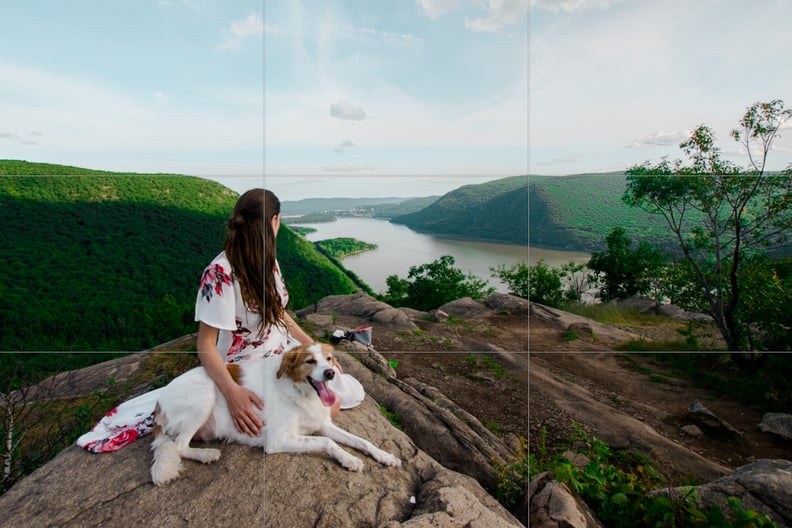 Learn the Rule of Thirds
Mastering the rule of thirds will give your shots a more professional and oftentimes cinematic feel. If shooting with your iPhone, make sure your grid is enabled (Settings ->Photos & Camera -> Tap grid). The rule of thirds is applied by aligning your focal point (a building, mountain, or you!) with the guide lines and their intersection points.
Pro Tip: Always place the horizon on the top or bottom line.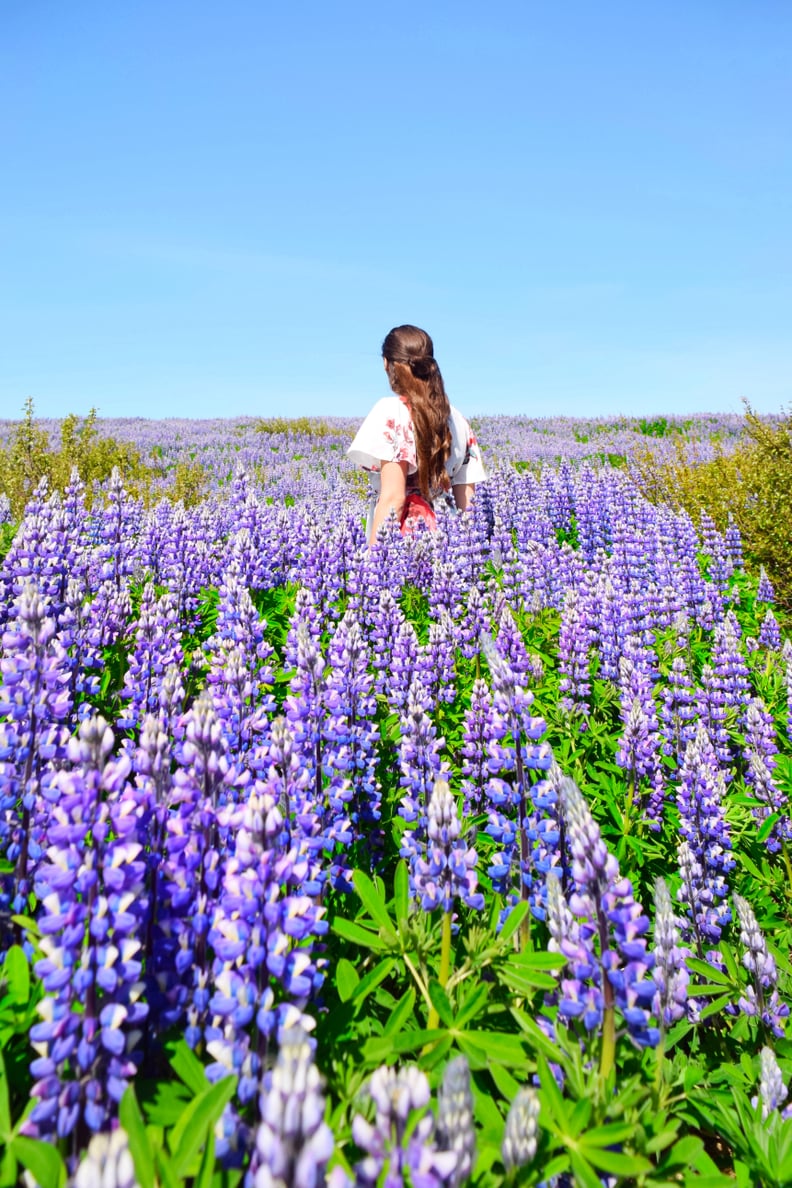 Get a Tripod and Remote Clicker
Get rid of the selfies and instead get yourself in the shot. Tripods are incredibly lightweight nowadays. I suggest a Gorilla Pod for smartphones. For larger cameras, the Amazon Basics lightweight tripod (only $13!) is fantastic. Also, forget the 10-second time and instead buy yourself a remote clicker.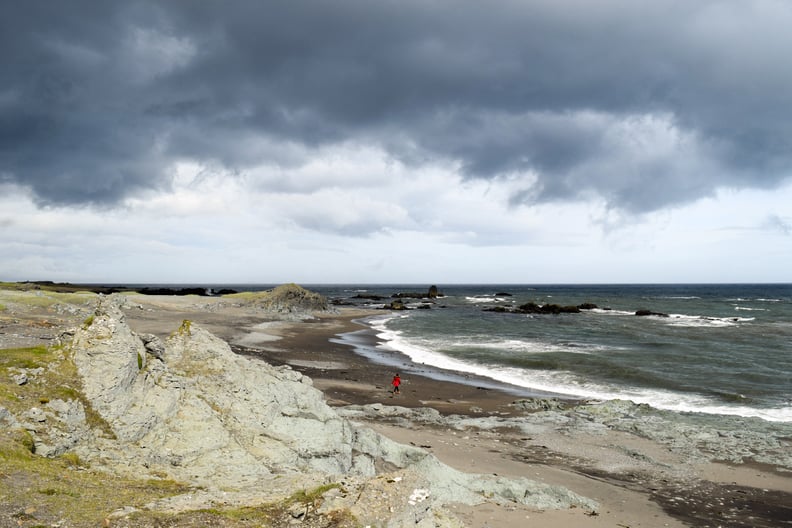 Choose Your Outfit Deliberately
Fashion always enhances a photo, but this doesn't mean you need a new expensive wardrobe. Simply think about what you are wearing for the day and if it will work with your location. I suggest staying away from prints and instead pick solid colors; they tend to pop and are less distracting. I also try to choose the color of my outfit so it deliberately stands out in the shot. Notice how my red jacket stands out on the Icelandic black beach.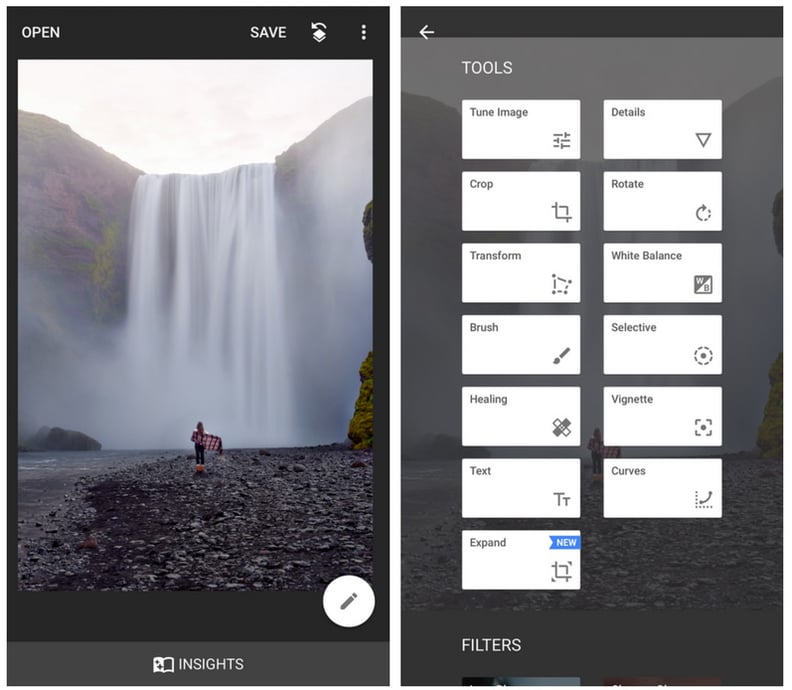 Don't Forget About Editing