This Tree House in Washington Is the Escape You've Always Needed — and It's Affordable!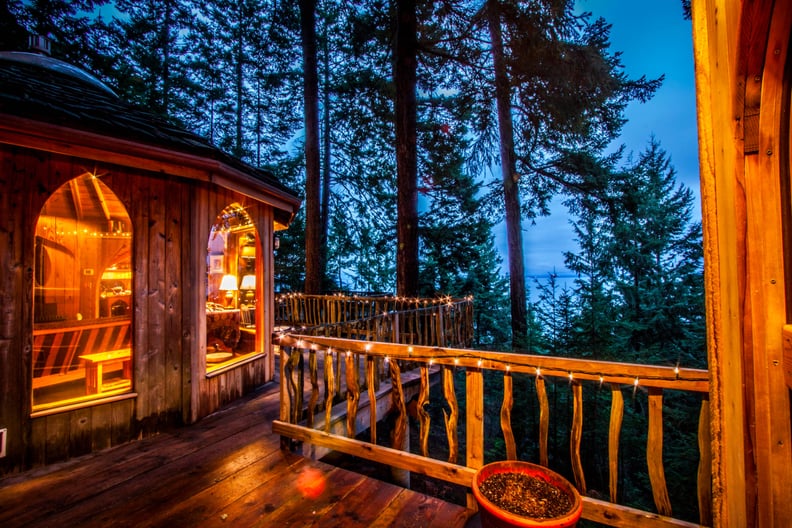 Courtesy of TripAdvisor
Courtesy of TripAdvisor
There's something about tree houses that makes them seem just as magical as an adult as they did as a kid. And now, you can fulfill your childhood dreams of staying in one with this stunning rental on an island off of Washington. The "forest house" on Orcas Island is available to book on TripAdvisor Rentals for the surprisingly affordable price of $225 per night.
The one-bedroom, one-bathroom property can sleep up to three guests. It's nestled in the woods with views of the water, making it an ideal getaway for anyone looking for some quiet and tranquility. There's also plenty of nature-filled activities around, from hiking to kayaking. Although it's hard to determine a single favorite feature of the unique house, its bathroom, which features a sunken round soaking tub, is definitely one of the standouts.
After seeing the photos ahead, you'll want to book a stay ASAP.