Germany's Massive Indoor Water Park Has a Tropical Forest and Mini Golf Course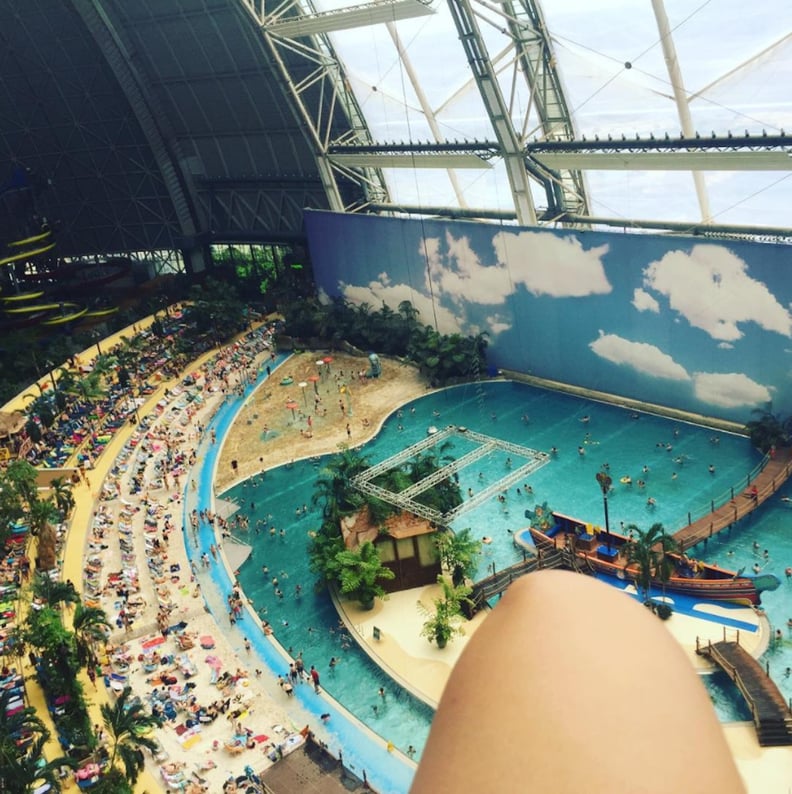 The most epic Summer getaway isn't somewhere warm near the equator, it's in Germany! Europe's largest water park is in Krausnick, and it's out of this world. Tropical Islands Resort is open 24 hours a day, all year long. You can explore their world's largest indoor rain forest, go on Germany's highest water slide tower, or swim in the many pools throughout the area.
When you want to take a break from swimming, there's also seven saunas and steam baths to enjoy. Oh, did we mention there's 13 restaurants on site as well? If we visited this place, we don't think we would ever want to leave. They also have a pretty cool mini golf course and hot air balloon ride. You'll probably want to spend a couple days here, and luckily the resort offers hotel rooms as well. It costs about $38 USD just to visit the park for the day, but you can add on extra amenities if you wish. Check out all the cool photos of this elaborate water park!