There's a Hidden Lagoon in the Philippines — and It's Like Something Out of a Dream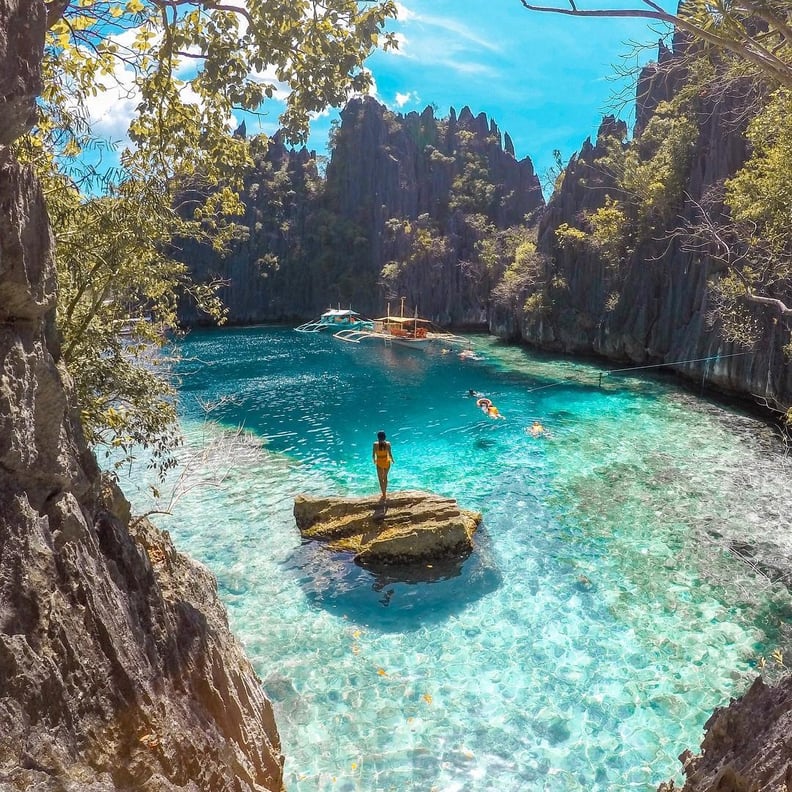 Twin Lagoon in Coron, Philippines, has a little something for everyone. There's beautifully crystal-clear water, there are beaches, there are mountains — what more could you want? This heavenly escape nestled in the beautiful Philippines is the getaway of your dreams and can only be reached by boat.
A trip to Twin Lagoon is often included in the area's many island tours, so it will cost you a fee to get there. Many visitors also recommend heading out early in the morning, as the beaches can tend to fill up with tourists and locals alike. Whenever you visit, though, make sure you spend time under the water! Visitors have said that swimming between the fresh water and sea water is something you absolutely cannot miss.
While there, hide yourself away at one of the beautiful resorts — though we're not sure any can compare to this stunner in Hawaii — and relax to your heart's content. If we haven't yet convinced you that the Philippines needs to be your next vacation, scroll through for more photos that'll surely change your mind.