Completely Unexpected Travel Spots to Scope Out This Summer
As tempting as dreamy trips to bustling cities and palm-lined islands may be, there's something special about creating your own unique adventure. And if you're trying to up the ante on Insta and secure your spot as a trendsetter, it's the most unexpected places that'll do the trick.

To give your social feed a leg up — and give you the vacation of a lifetime — we've uncovered three destinations that are somehow still flying under the radar. No need to search for internet loopholes, tirelessly stalk flight prices, or wait for the stars to align with these sites. They're so uncharted that creating a unique (and affordable!) itinerary will be a breeze. Dying to know where they are? Read on to get the lowdown on these intriguing locations, plus everything you'll need to prepare for your trip.
01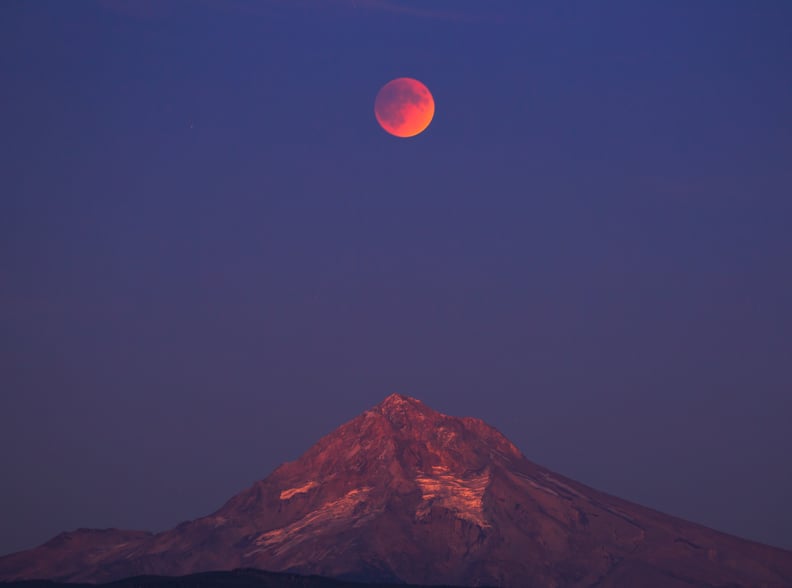 Madras, Oregon
Why you should visit: Cool cities like Portland may keep Oregon on your radar, but a rare cosmic wonder will permanently change how you view this West Coast state. Come late August (the 21st, to be exact), visitors will camp out across Oregon's midline towns to see the moon overlap the sun in the contiguous United States' first total eclipse since 1979.
What to Insta: For the best 'gram possible, catch a premium glimpse of this once-in-a-lifetime sight IRL by hitting a city that will have fully unobstructed views. Madras, Salem, and Lincoln City are just a few of many choices. If roughing it isn't exactly your style, there are ways to comfortably accommodate any type of traveler, including a five-day festival complete with tents made for "glamping".
What to pack: Scientists predict that the eclipse will reach totality between 10:15 and 10:25 p.m. Since you'll be posted up outdoors to make this most of this photo op, pack warm clothing, a thick blanket to wrap yourself in, or stock your campsite with heat lamps. While the August days may be scorching, the nights cool off significantly.

What to drink: Devoted beer-lovers may already know this, but Oregon is home to a whopping 200-plus breweries. To prep for a trip here, drink like a local with a Berry Beer Cocktail. Not only will this drink's sunset hue get you thinking about the upcoming eclipse, but the frozen DOLE strawberries are already sliced and stemmed so you can get right to toasting with friends.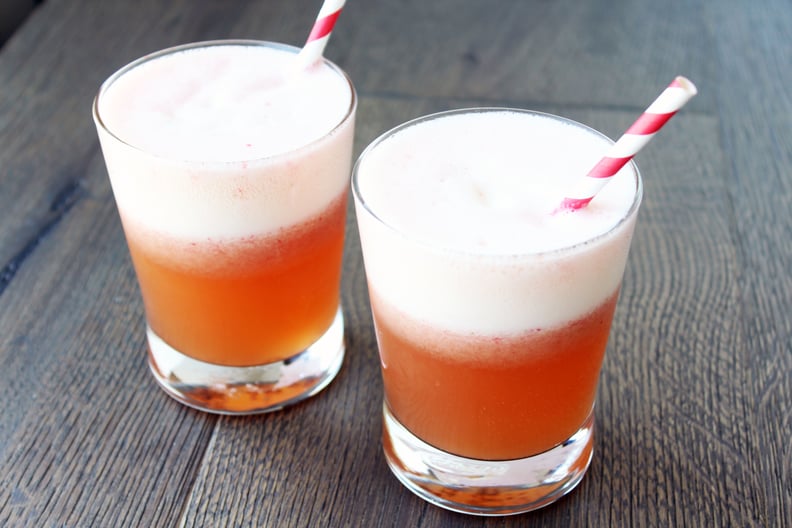 02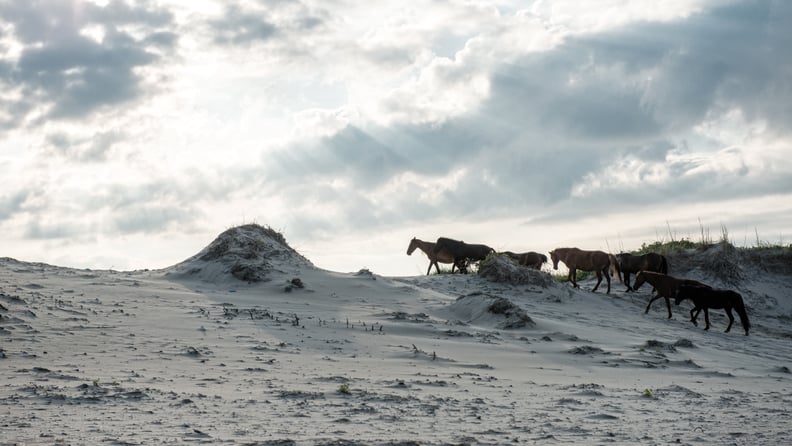 Corolla, North Carolina
Why you should visit: Though it looks straight out of a dream, the photo above is indeed real. Better yet, it's easily accessible by car. North Carolina is already well known for boasting some of the most stunning beaches on the coast, but enchanting equines in northern towns like Corolla and Carova make this a must-visit destination.
What to Insta: These oceanside towns have been historically more isolated than the rest of the state's Outer Banks, so wild mustangs have been able to flourish and survive. It's illegal to touch or approach these beauties within 50 feet, but take the opportunity to snap photos and watch them graze freely on rolling sandy hills. Regardless if you're a devoted equine-lover or just seeking an out-of-this-world backdrop for a new profile pic, this could be the spot for you.
What to pack: Most visitors opt to rent a vacation home close to the shore. If you're following suit, pack your standard vacay wardrobe, plus some practical home items in case your rental isn't fully stocked. Whether it's portable entertainment devices or extra soap and garbage bags for cookout cleanup, you can never be over prepared.

What to drink: While this isn't your traditional beach getaway, you can still enjoy a Mixed Fruit Sangria that conjures up visions of magical colors marinating in the sky. Prepare a full pitcher using frozen fruit to keep this tasty sangria cold without watering it down with ice. That way, you can enjoy a full evening sipping alongside friends and family.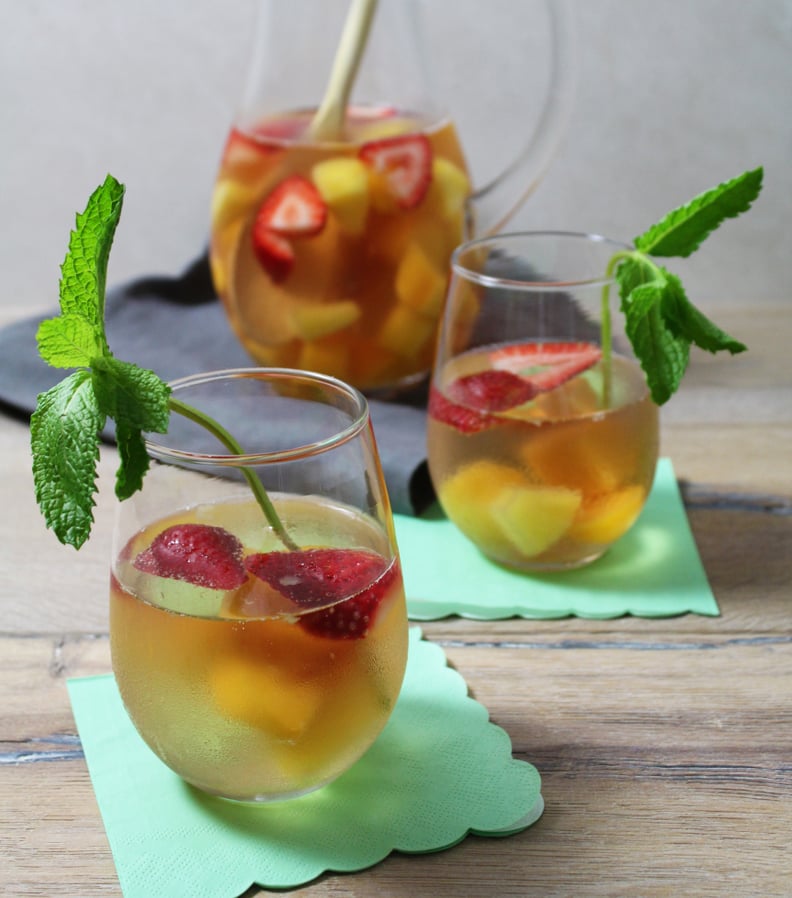 03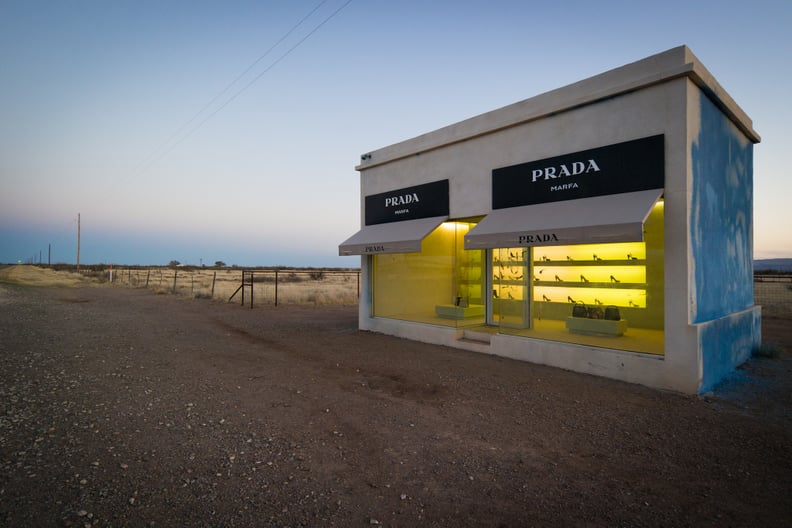 Marfa, Texas
Why you should visit: With a mere population of less than 2,000, this far west Texas town is ideal for the alternative traveler. But don't let that small number fool you: this little community is a surprisingly big player in the contemporary art world and has some sites that we guarantee will pique your interest.
What to Insta: Get on the level of your favorite celebs at one increasingly popular installation, which has been graced by the likes of the world's most famous female entertainers. "Prada Marfa" is a miniature (and non-functional) version of the iconic designer boutique that perfectly juxtaposes the otherwise desolate and open backdrop. If a daredevil attraction is more up your alley, head over to Route 67 to scope out a dizzying phenomenon known as the Marfa lights. Here, sporadic flashes of red, blue, and white lights dance across the horizon — and no one has ever been able to explain why. We don't know about you, but we'll be camping out all night to snap the perfect photo.
What to pack: Sitting just above Texas' state limits, this is one spot that doesn't require heavy packing. Denim, breezy tees, and easy sneakers are all you'll need to fit right in with the locals. Just don't forget to slather on the sunscreen and slip on your favorite pair of oversize or mirrored sunnies to top off your #OOTD.

What to "drink": In recent years, a wave of artists have made Marfa their home base. To match the town's hipster tone, set the mood with an equally alternative and unique way to enjoy your nightly vino. Our suggestion? Berry Wine Pops for a sweet, cooling treat to beat the Summer heat. Even better, they're made with frozen DOLE Mixed Berries that are always in season so you can enjoy them year round.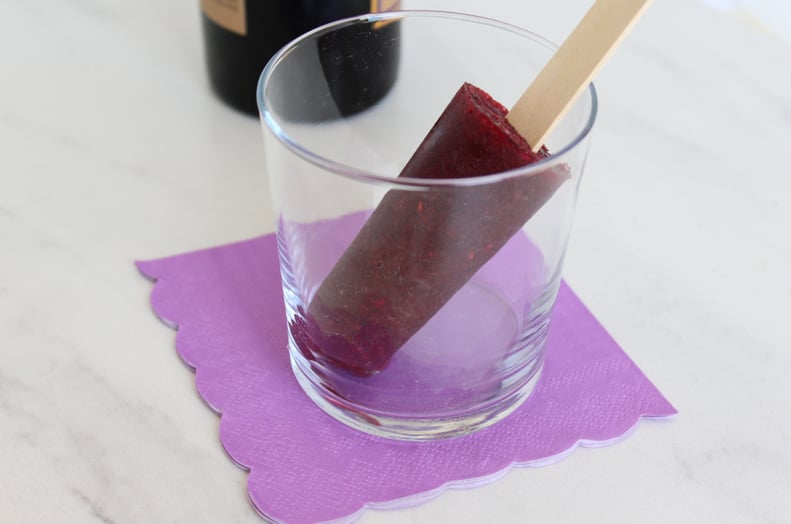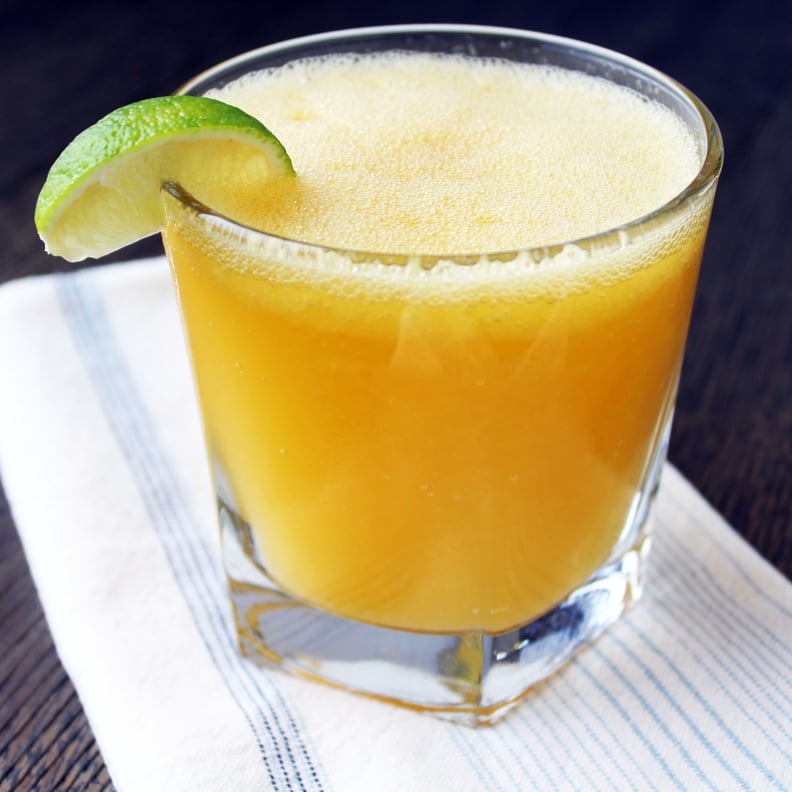 Want More Recipes From DOLE?
If you want to transport yourself with just a sip, but can't make it to any of these spots, head on over to see all the recipes from DOLE Frozen Fruit. Since frozen fruit is always in season, you can channel the vibes of undiscovered locales anytime you need an instant escape.