Get a Sneak Peek at the New Universal Studios Water Park, Volcano Bay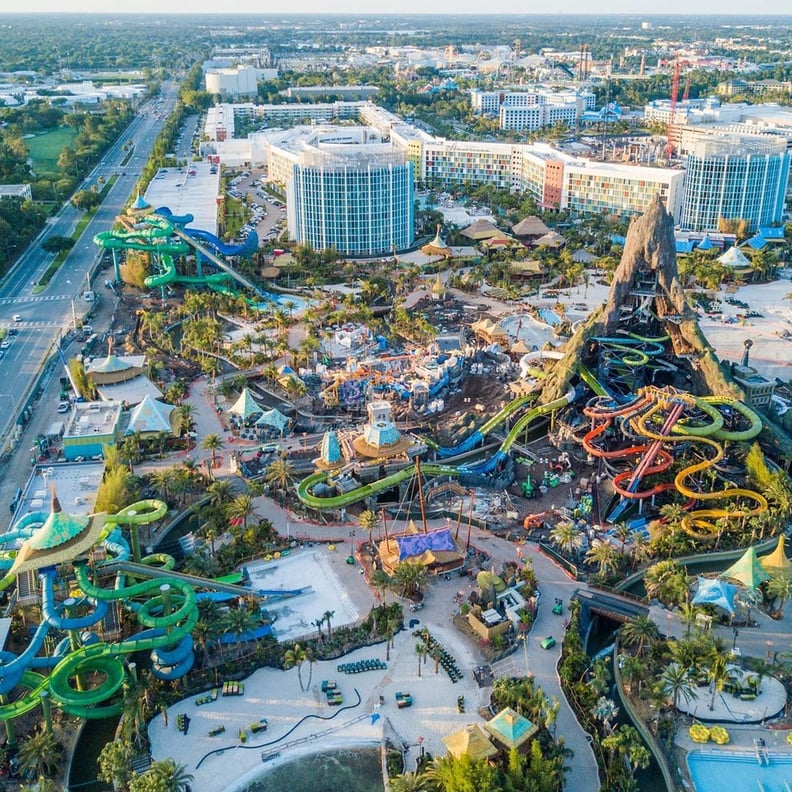 When you envision Summer travel in Orlando, FL, your first thoughts might be of Walt Disney World or the Wizarding World of Harry Potter . . . but the new 30-acre water park opening at Universal Studios may just change your mind. According to CNN Travel, Universal Orlando's new Volcano Bay park comes with an elaborate back story, waterproof wristbands called "TapuTapu" that reserve spaces in line for guests, and a jaw-dropping waterfall that transforms into a "volcano" by night.
The grand opening for the park is slated for May 25, which is excellent news for Summer travelers planning family excursions. The park boasts 18 attractions split into four immersive theme areas, private waterside cabanas available for guests to rent, and more. And while enjoying Volcano Bay, visitors will learn all about the legend of the fictional "Waturi islanders" whose fabled history inspired the theme for the park.
Read on for a sneak peek at the park's glorious rides and attractions, then visit the Universal Orlando website for more information.