What Venus In Cancer Means For Your Love Life
Venus in Cancer Is Asking Us to Set Stricter Boundaries in Love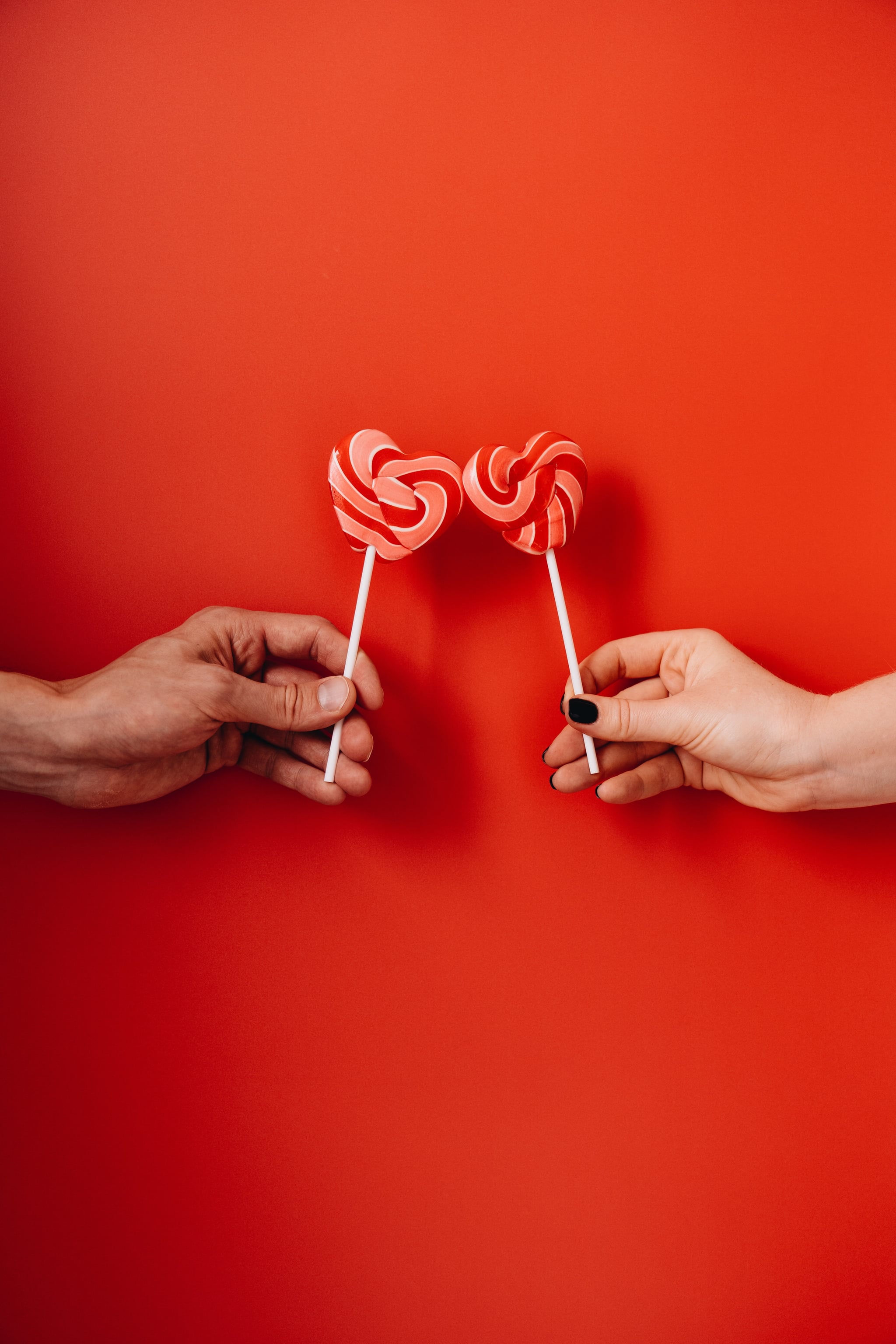 Prepare to wear your hearts on your sleeve, fam, because Venus is in gentle Cancer May 7 through June 5. And what exactly can we expect from this? Well, the planet of balance and romance is known to impact our love lives and how we translate affection as well as express our inner beauty. When you consider Cancer's most significant traits, which include being fluid, sensitive, and loyal, this astrological movement may make us extra sentimental, empathetic, and a maybe even a little bit needy when it comes to our loved ones.
If you think you're in the clear because you're not in a romantic relationship though, think again. Venus isn't just about romantic love. The planet is all about pleasure, so while it does have a say in your crushes and relationships, it also governs your values, your personal taste, your passions, how you spend your money and express your desires — basically, anything you adore.
All that to say, clearly, it's worth keeping an eye on Venus's movements, because each shift can mark a change in your self-expression, as well as your love life. Keep reading to understand what to expect during this tender cosmic moment.
What Does It Mean When Venus Is in Cancer?
Venus's ingression into Cancer holds a magnifying glass up to our most sacred emotions. Cancer is an intuitive sign, helping us to become more affectionate toward our partner and trusting of our gut feelings. For those single, Venus in Cancer may align you with your deep emotional desires and help you better communicate those needs to a potential partner.
"The water sign will awaken our desire for stability and security in relationships. We long for romanticism and nurturing actions from us and from others," Lidia Pradas, witch and author of "The Path of the Witch", tells POPSUGAR. Cancer is a nurturing sign, meaning you may feel like a total empath, absorbing all of the emotions around you.
But Venus craves balance, and its diplomatic energy asks us to harmonize different aspects of our lives. Cancer is the sign associated with home and family, which makes it an ideal time to identify imbalances between home life and romance and create boundaries when necessary. While Venus is in Cancer — from May 7 to June 5 — we'll feel happy being nurturing to our loved ones. But we should avoid being sacrificial in the name of love.
If you've been having a difficult time vocalizing your feelings or have been feeling scattered during Venus's travels in multitasking Gemini, the love planet stationed in Cancer may help you connect to your emotions. But as Pradas puts it, with Venus in Cancer, "we might also feel moody, so stay in your comfort zone if you are feeling drained."
Venus in Cancer: What to Expect in 2023
Venus will be stationed in Cancer from May 7 to June 5. Its movement arrives hot on the heels of the full moon lunar eclipse in Scorpio on May 5, making emotions extra delicate right now. It's a good idea to be patient and ask for clarity from your partner, especially when it comes to how you feel and the state of your relationship. If you're single, this intense energy could work to help you identify hidden desires that you might be suppressing.
Sensual Mars moves into orgasmic Leo on May 20, and this playful moment will raise our libido and encourage us to live out all of our carnal fantasies. Mars is a spicy planet that rules aggression, so strive to take what your lover says lightly, keeping in mind that your temper may be more sensitive than usual.
On May 23, Cancer's native planet, the moon, hooks up with Venus, making it fruitful for romance and intimacy. The moon rules our emotions, so you may feel deeply connected with your partner right now, and if you're single, you might have a clearer sense of what you want out of a relationship.
For more details about how Venus's transit in Cancer might affect your zodiac sign, POPSUGAR spoke with Tamerri Ater, astrologer and founder of the wellness brand Gift of the Nile. Here's what she had to say.
Aries (March 20-April 19)
Are you ready to get sentimental, Aries? No need to hold back. Go ahead and lean into your desires, whether that involves being extra cozy at home with your partner or, if you're single, exploring dating within the safety of your own personal bubble. This could also be an opportunity for nurturing your soul and vamping up your space or splurging on home decor could be a reflection of that self-love. "Love can come close to home if you are looking, or by an introduction from a family member," Ater explains.
Taurus (April 20-May 20)
Venus in Cancer is giving you the courage to speak from your heart, Taurus. You're a natural romantic, but you tend to over-rationalize your emotions — Cancer is inspiring you to follow your natural intuition. Ater says this is a powerful time to express your love for those you care about, "especially since communication planet Mercury and the Sun will be in your sign at this time." If you're single, it could be a moment to practice balancing your mind and heart's desires.
Gemini (May 21-June 20)
What are your values when it comes to love, Gemini? Venus in Cancer is bringing attention to the materialism in your relationships, whether it's superficial love or avoidance of what truly matters to you. Ater says that your innate rationality may take a backseat. "If you want to take a short romantic getaway, go for it," she adds. If you're single, on the other hand, it could be a quiet moment for romance — but a pivotal moment to connect with your deep desires. Draw on your own values, and stay true to them.
Cancer (June 21-July 22)
Confidence is on your side during this supportive transit, Cancer. Ater explains that this is a great moment for a makeover and looking your best. Venus may empower you to connect deeper to your partner, and in the end, you may feel closer than ever before. If you're single, your self-assuredness may attract someone special, "so don't turn down any invitations," Ater suggests. "You'll be more charming and approachable overall, so don't worry about trying to impress someone — just be."
Leo (July 23-Aug. 22)
Are you feeling extra sensitive in matters of the soul, Leo? Nurturing Cancer may have you blindsided by love right now, and Ater says that this could be a good time to take a breath and recharge your batteries. You may be over-romanticizing aspects of your relationship, and now is the time to take off the rose-tinted glasses. This is also a moment to dig deep into your subconscious to uncover your wounds. But keep at least some of that sense of romantic wonder because, according to Ater, "a secret admirer could emerge during this time."
Virgo (Aug. 23-Sept. 22)
When it comes to love, this transit is reminding you how important your platonic soulmates are, Virgo. How well have you been balancing your home, friendships, and love life? Try to harmonize your relationships and consider where you feel most comfortable spending your energy. If you're feeling pressure or aggression lately, take heart: "Venus will help you diffuse any difficult situations with others," Ater says. A friends-to-lovers plotline is on brand for Venus in Cancer, but identifying boundaries is a major theme, too.
Libra (Sept. 23-Oct 22)
It's a good moment to consider how your partner supports your professional goals, Libra. Your aesthetics are important to you, so it makes sense that you may be suppressing some feelings while you hold it together for the public — but it's a great time to be vulnerable right now. If you're single, you might be rubbing elbows with a potential lover at a work-related event, and they don't necessarily need to be a colleague, so try to be open-minded. Romance aside, Venus may bring extra love to your projects. "A project with a partner can be financially lucrative and finally pay off after your hard work," Ater says.
Scorpio (Oct. 23-Nov. 21)
How deep is your love, Scorpio? Venus in Cancer is supporting your desire for safety and stability, and Ater says that your harmony with the fellow water sign is giving you more charm. Exploring your partner's mind may be especially fruitful when it comes to getting intimate right now. If you're single, you may tend to be private and standoffish when it comes to meeting new people, but it might pay to keep an open heart, as you could meet someone special while traveling. "This is a great time to promote yourself and interact with people from all over the world," Ater says.
Sagittarius (Nov. 22-Dec. 21)
This is a sensitive time for you in areas of love, Sagittarius. Venus in Cancer is asking you to acknowledge the ways you've outgrown your current partner or your expectations of a relationship if you're single. On the flip side, this emotionally intuitive transit has the potential to transform your love life completely. "It may be time to make your fantasies a reality. You're known for being adventurous, so go for it," Ater says. But you may want to hold off on starting something new right now, she adds: "You'll have plenty of time to do that in the coming months."
Capricorn (Dec. 22-Jan. 19)
Venus in Cancer is helping you pencil in plenty of love, Capricorn. This is a reminder to make time for romance and pour all of your passion into your relationship, especially if things have felt stale or out of balance lately. You may feel inclined to put more effort into your dating life — and if apps aren't your thing, Cancer is supporting you in putting yourself out there. "If you're coupled, it's time to turn up the romance," Ater says. "You need a revamp."
Aquarius (Jan. 20-Feb. 18)
Does your love life need extra TLC, Aquarius? With Venus in Cancer, you might feel like you're simply going through the motions when it comes to love — but it's a sign that it's in need of some upkeep. Where could your relationship use improvements? How could you better support your partner? "You may need to sacrifice some self-care to help another person at this time, but you enjoy being helpful," Ater points out. If you're single, a potential love interest may appear in your daily routine, whether at your local coffee shop, bookstore, or at the gym.
Pisces (Feb. 19-March 20)
You're feeling extra creative in your love life, Pisces. Venus in fellow water sign Cancer is supporting you in your pursuit of pleasure. If you're single, you might be empowered to create romance at every turn. Ultimately, Ater says this transit is about "doing all the things that make you smile, are fun, and bring joy to your life." So it's a good time to ask: how can you bring more passion into your relationship? With Venus in Cancer orbiting your children sector, you may consider expanding your family — and if you feel ready, Ater says this could be a good time to try for a baby.