The Top 12 Things Not to Miss When Visiting Vienna, Austria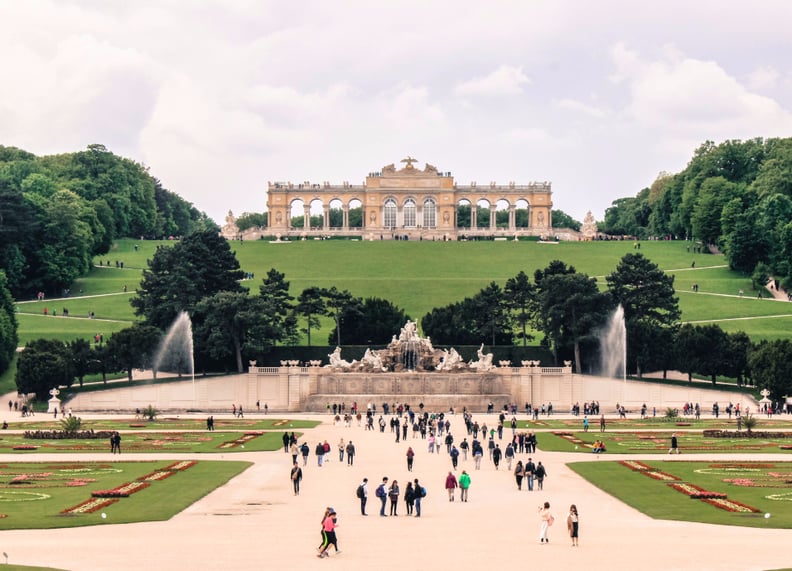 Kathryn M.
Kathryn M.
If you're seeking your next travel destination, look no further than the special city of Vienna. Acclaimed for its eccentric culture, soul-stirring music, and exquisite cuisine, this capital of Austria offers an unforgettable time for all. With its elegant winding roads, imperial palaces, and cutting-edge design, it truly is a European dreamland. In fact, there is a pizzeria that cooks your pizza inside a gigantic disco ball. (Don't worry; we'll touch on that later.) So, ready to start packing your bags? See the top 10 can't-miss attractions ahead!

01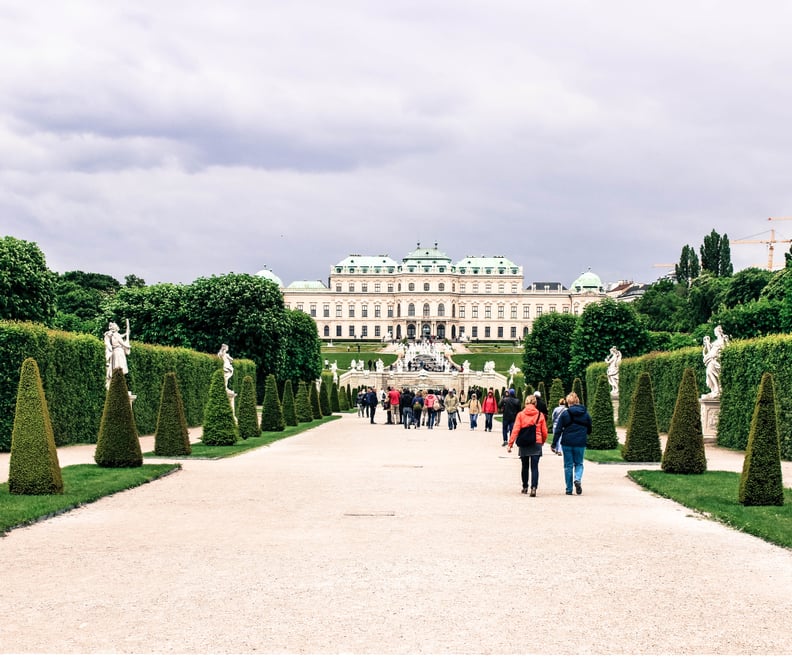 The stunning Belvedere Palace.
Once the Summer residence of Prince Eugene of Savoy (1663-1736), the stunning Belvedere Palace is now undoubtedly one of Vienna's most visited historic sites. Located in the city's third district, this stately residence houses the world's largest collection of paintings by Gustav Klimt, as well as other distinctive treasures.
02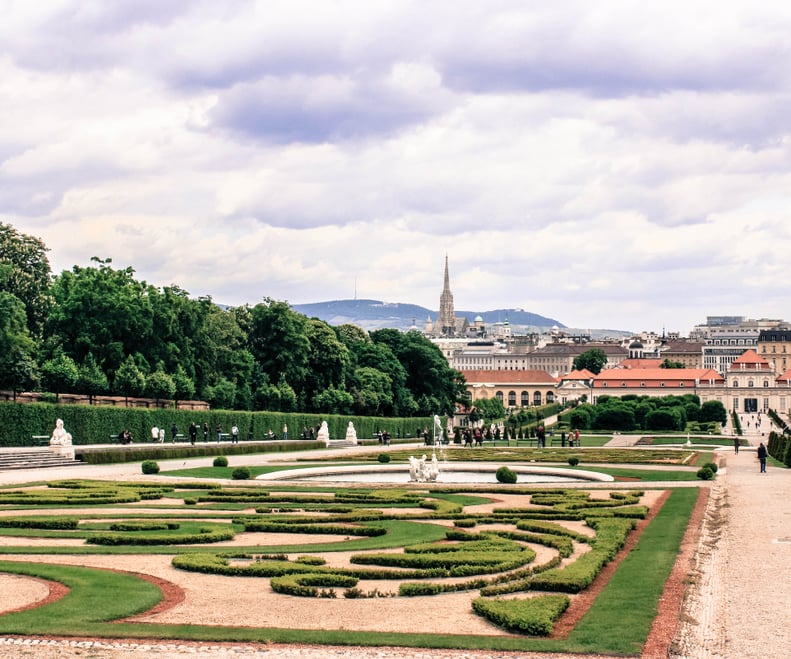 And while you could explore the inside of the palace for days on end and still just scratch the surface, brace yourself, because the outside gardens are just as spectacular!
03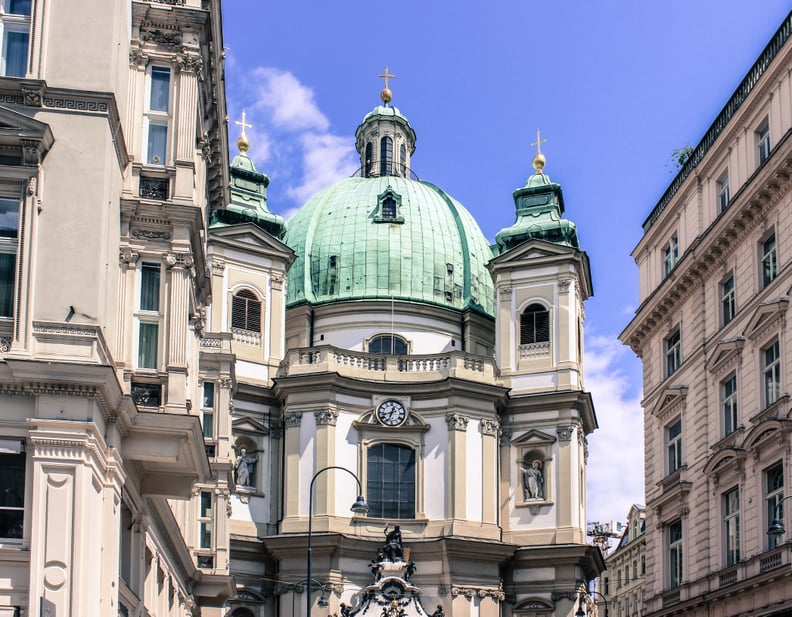 The monumental St. Peter's Church.
Serving as the second-oldest church in the city, St. Peter's is another historic site that shouldn't be missed when in Vienna. Also referred to as the Peterskirche, the design of this Baroque Roman Catholic cathedral was inspired by the St. Peter's Basilica of the Vatican in Rome, Italy.
04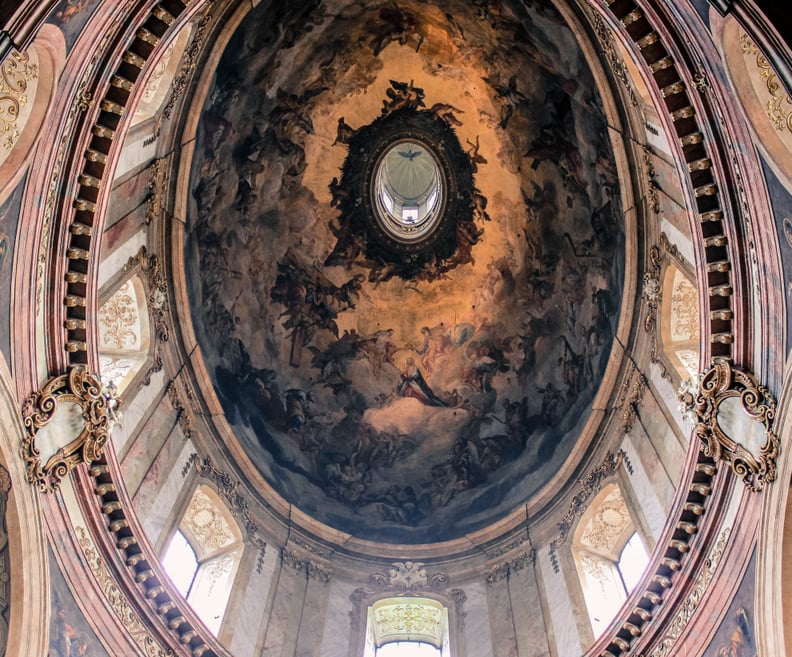 Although the outside detail is opulent enough to hypnotize anyone, be sure to head inside to take in the rich interior filled with golden stucco, as well as the astonishing turreted dome.
05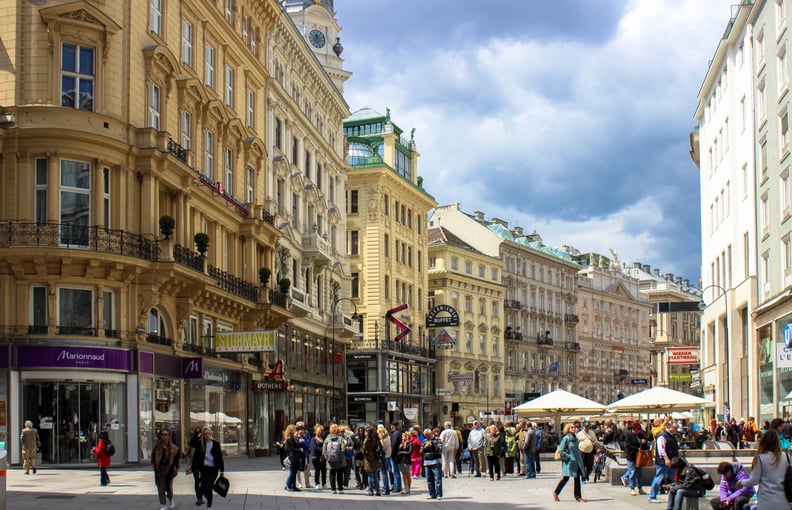 The eclectic shops nestled throughout Old City.
For years, the lovely shops nestled throughout Old City have been bringing forth delightful experiences for both local residents and visitors, and with good reason. Offering everything from stylish clothes to vintage keepsakes, there's no doubt you'll find a handful of souvenirs here.
06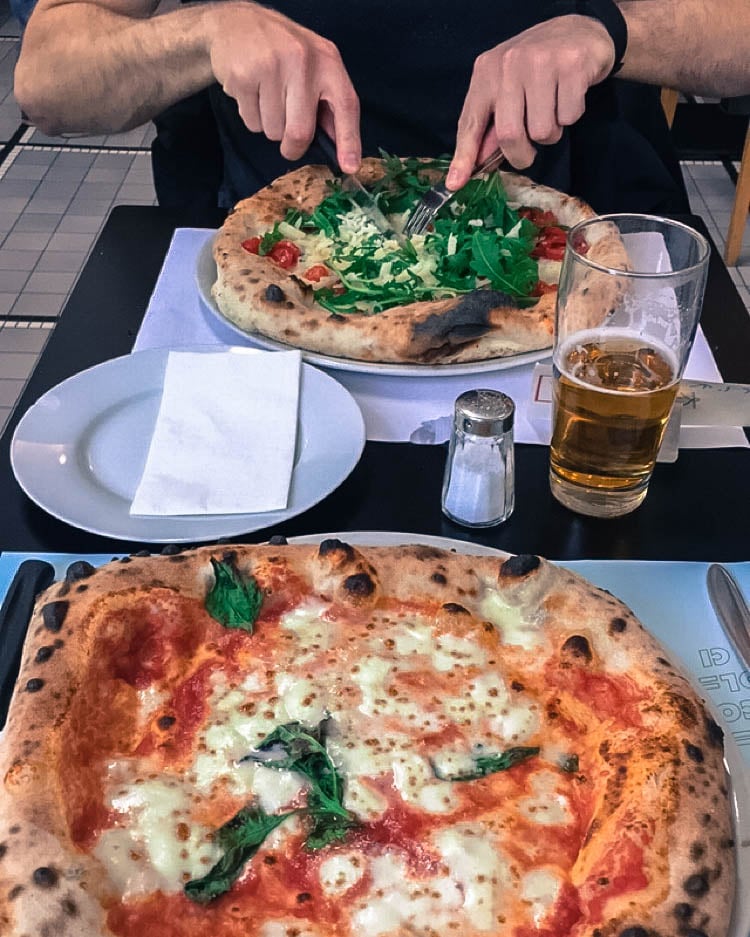 The pizza at Disco Volante.
Once you've worked up quite the appetite from roaming around, there's no better place to go than Disco Volante. The artisans behind this pizzeria craft pies so tasty, you'll question whether you were somehow magically transported to Italy.
But wait, it gets better . . .
07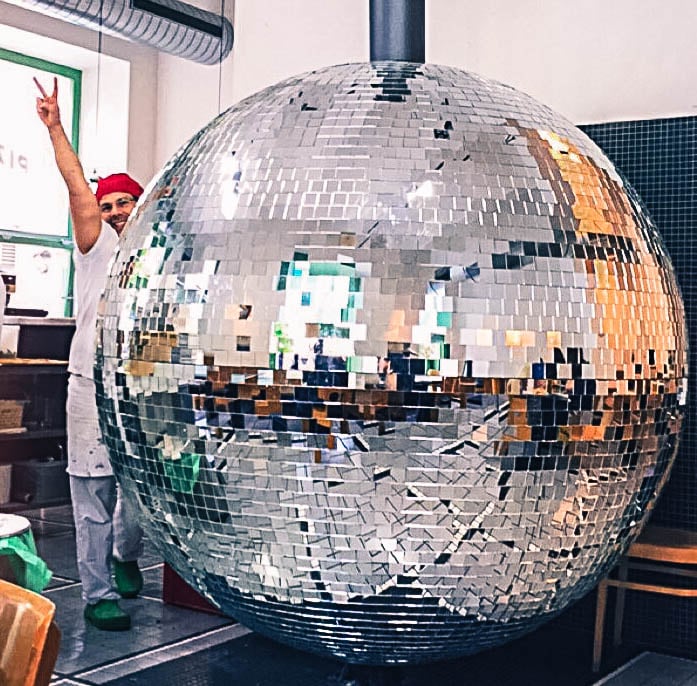 All the pizzas are baked to perfection in a spinning oven shaped like a gigantic disco ball!
08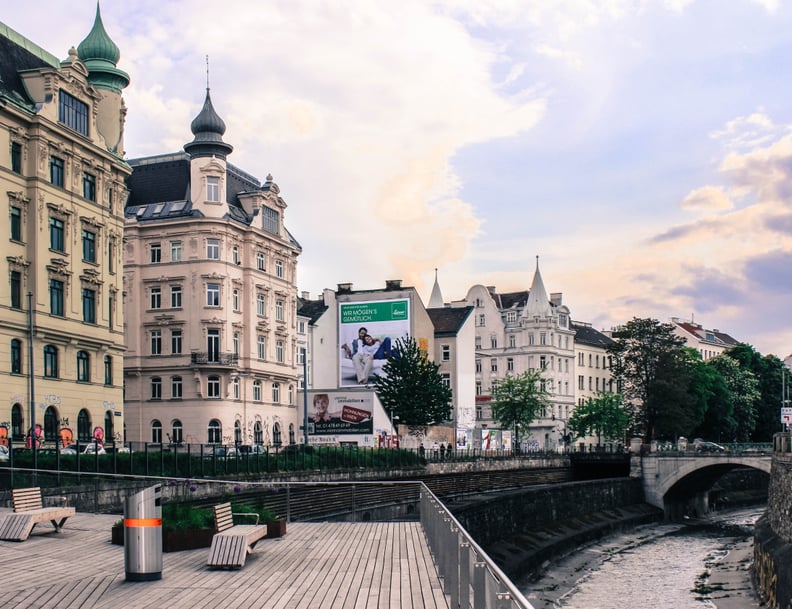 Plus, this Italian-inspired pizza joint is located in the trendy sixth district known as Mariahilf, which makes for the perfect post-meal stroll.
09 The vibrant Naschmarkt market.
If you do find yourself in the Mariahilf area, make sure to check out the Naschmarkt market. Dating back to the 16th century, Naschmarkt is home to more than 100 stalls selling everything under the sun, and is by far the city's most famous food and produce market. My advice? Come hungry!
10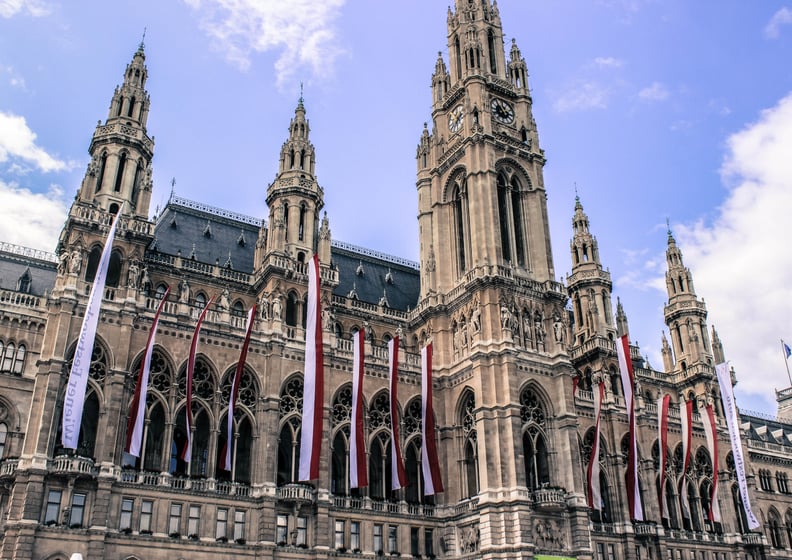 The awe-inspiring detail of City Hall.
The splendid architectural design of Vienna's City Hall will make anyone's jaw drop. Built in 1883, this monumental building (also known as Neues Rathaus) now houses the office of the Mayor of Vienna, as well as the chambers of the City Council. What's more? Visitors can join free weekly tours that provide close-up looks at numerous state rooms.
11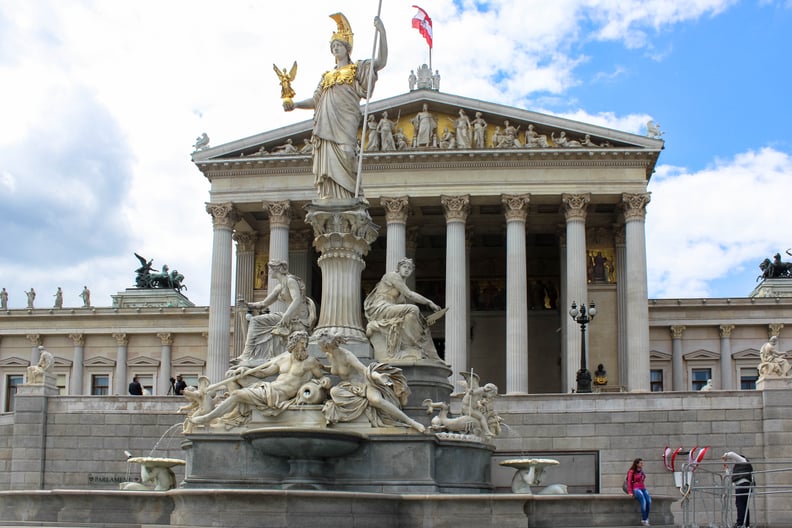 The grand Austrian Parliament Building.
Another notable spot to visit is the Austrian Parliament Building. With an outside facade so rich in detail, many people tend to forget this is the landmark where all the laws of Austria are crafted and put into place.
12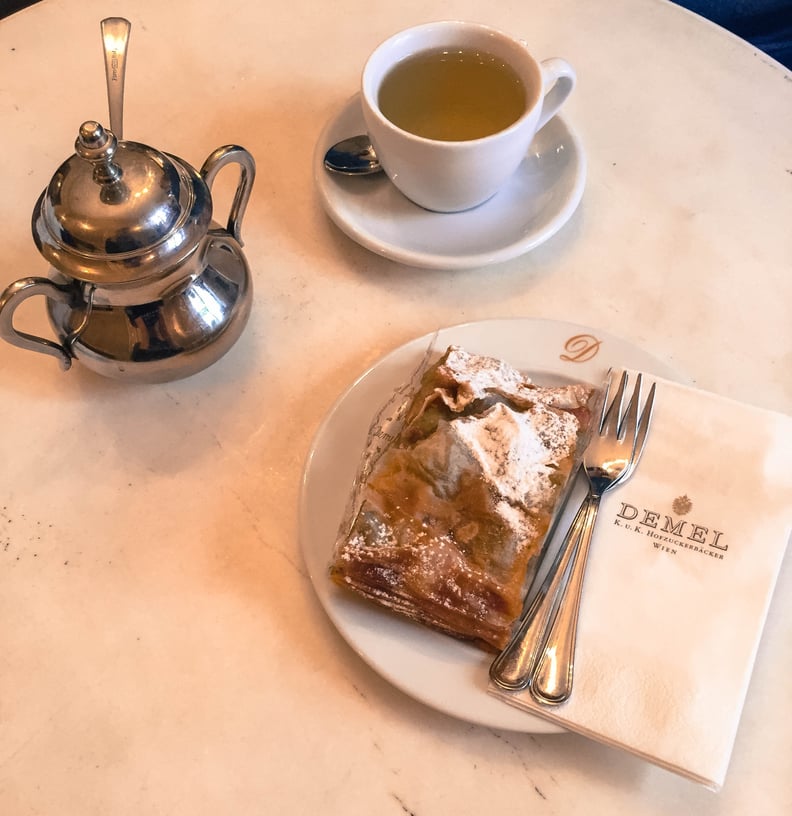 The sweet treats at Cafe Demel.
If you're craving an afternoon pick-me-up, make your way over to the historic Cafe Demel. This beloved pastry shop and chocolaterie was first established in 1786, and has long been adored for its decadent sweet treats. Specializing in cakes, pies, scones, you'll have a tough time deciding where to even begin.
13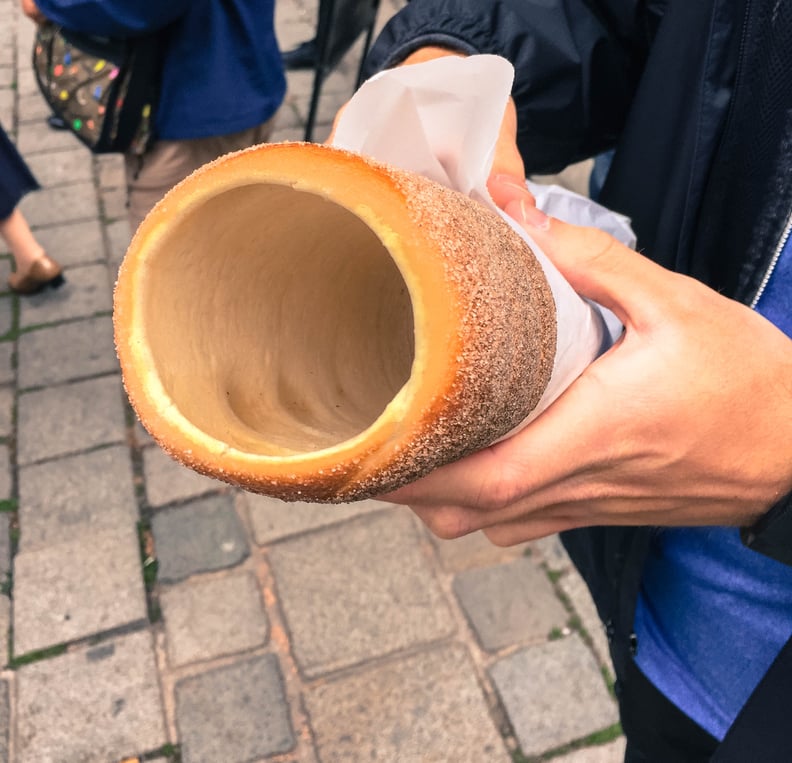 But if you're on a time crunch and looking for something on the go, consider a tasty trdelník. Locally known as chimney cakes, this rolled, doughy pastry first made its appearance in Prague years ago, but can now be found all throughout the streets of Vienna. And as expected, it's delicious!
14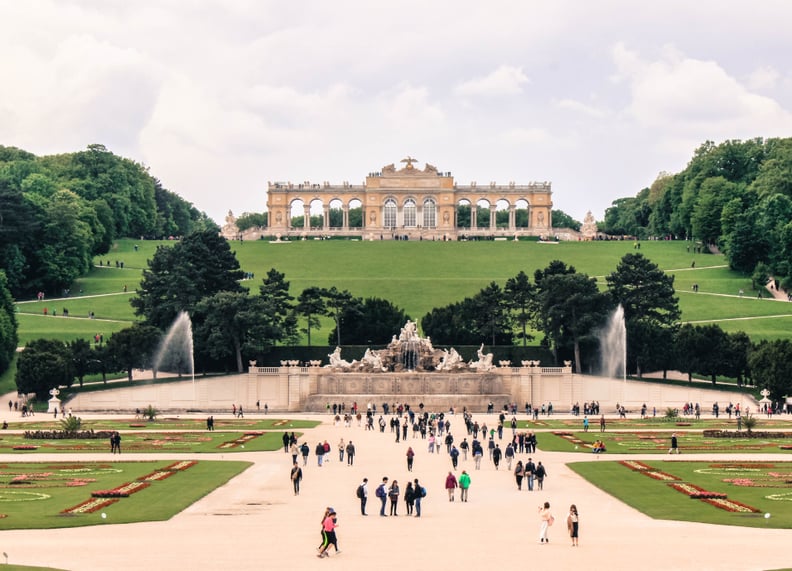 The glorious gloriette at the Schönbrunn Palace.
Another can't-miss attraction while in Vienna is the gloriette perched high on the hill at the Schönbrunn Palace. Dedicated as a monument for peace, this structure is absolutely breathtaking to witness in person, and is one of the best-known gloriettes in the world.
15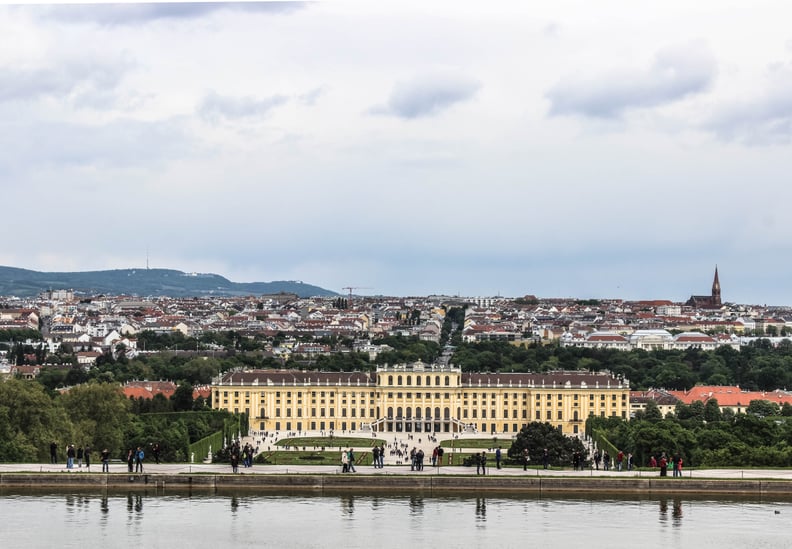 What makes this particular gloriette unique is its multiple floors and lateral arched arcade wings. The flat roof serves as an observation deck for visitors, which provides a wonderful view of the palace and city, as pictured above. Of course, once you've taken in the sweeping vista, you'd be doing yourself a disservice if you didn't also explore the palace itself.
16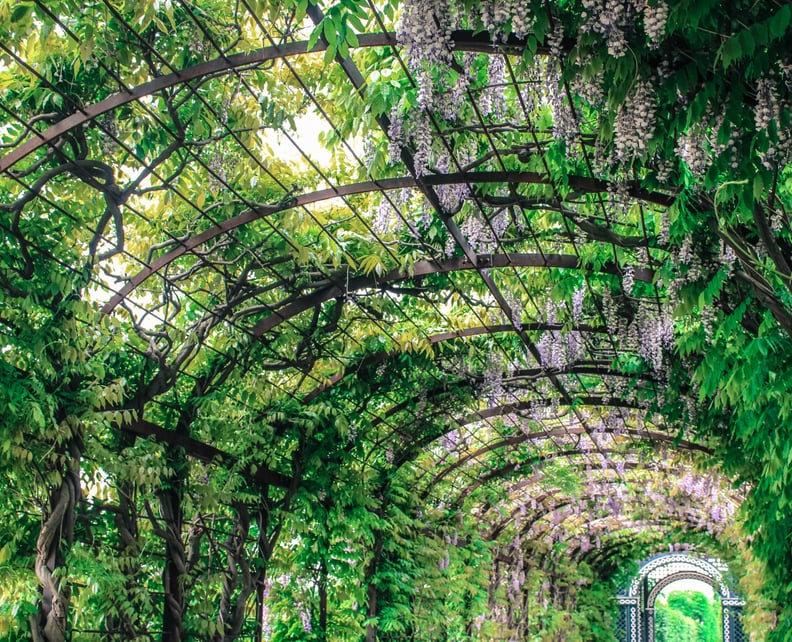 When making your way there, don't forget to stop by the gardens and infamous tree tunnel.
17 The fun rides at Prater Park.
Looking to let loose a bit? Well then, head over to Prater Park where you'll instantly feel like a kid again. From the flying swings to the iconic Ferris Wheel, this amusement park is packed with thrills. And because it's open 24 hours each day, seven days a week, you can keep the good times rolling for as long as you like.
18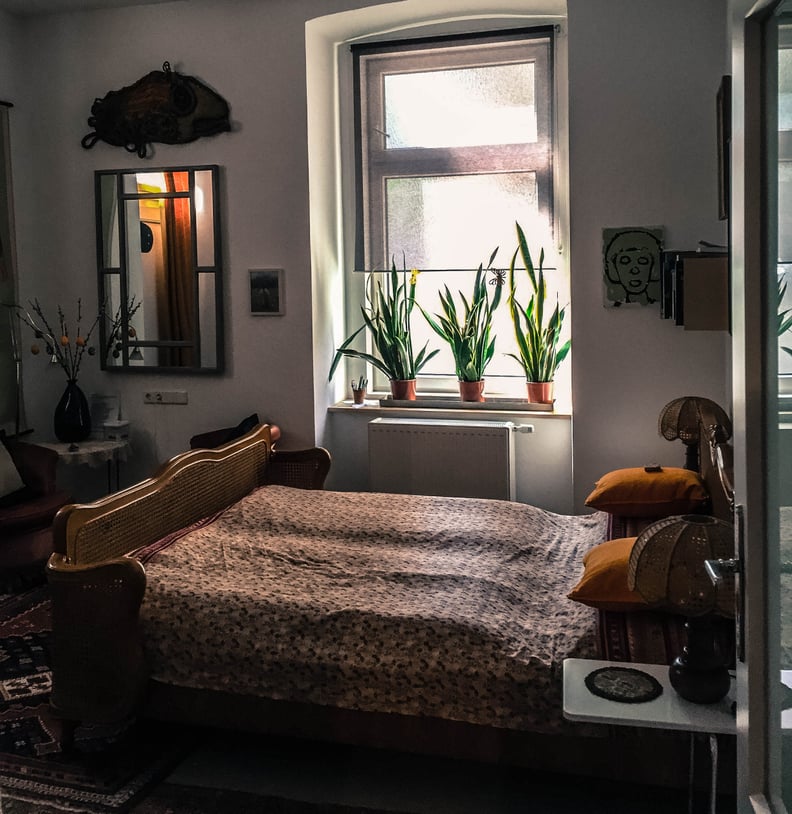 Bonus: Searching for a place to stay?
When searching for a place to stay, look no further than this charming studio. This Airbnb apartment is conveniently located in a neighborhood near many restaurants and shops, and the hosts could not be more warm-hearted and welcoming. Plus, at $52 per night, you'll have a hard time finding a better deal.
19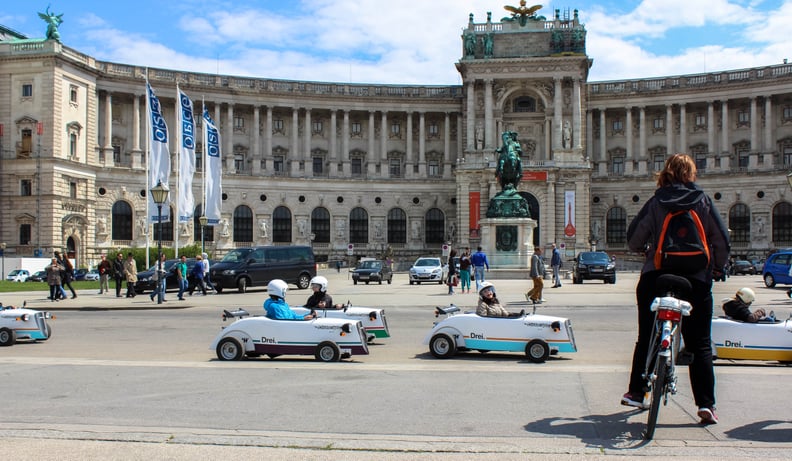 Extra bonus: Wondering how to get around?
Thanks to its manageable size and efficient public transportation, getting around Vienna is pretty much a piece of cake. But let's say you're looking for a more unique way to explore the city — you know, besides via bus or bike. If so, consider signing up for the Hotrod Tour.
Not only will you be able to get behind the wheel of a teeny-tiny soap-box car and see the city from a new perspective, but it'll be an experience you'll never forget!