Bullet Journaling Is the New Organizational Method That Will Change Your Life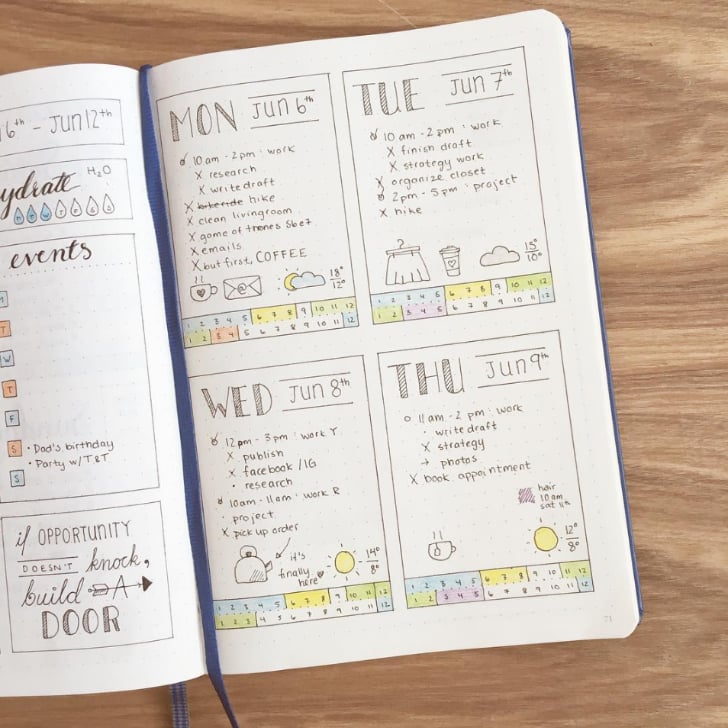 If you haven't heard of bullet journaling yet, prepare to see it everywhere — it's going to be the next KonMari of organizational methods. A large community of people are obsessed with bullet journaling because it's customizable for every person; you can alter it to fit your needs.
Designer Ryder Carroll created this analog system to give his notebook more purpose than ever. The basic components of a bullet journal, according to the official website, are:
The Index: The first few pages of the book where you add the topics of your Collections and their page numbers so you can quickly find and reference them at any point.
The Future Log: This Collection is used to store items that either need to be scheduled months in advance or things that you want to get around to someday.
The Daily Log: This is designed for day-to-day use. At the top of the page, record the date as your topic. Throughout the course of the day, simply rapid log your tasks, events, and notes as they occur.
Keep reading to watch a video by Carroll on how exactly he sets up his journal. Then see all of our favorite bullet journal examples from real people. Everyone gets creative with colors, designs, and handwriting — we could look at these journals all day! Will you be trying out this new productivity method?
How to Make Your Own Bullet Journal