Where to Travel Based on Your Favorite Drink
A good cocktail or glass of wine at a fabulous dinner is probably going to be one of our favorite vacation memories. But if you value a great drink, what you love to imbibe is probably going to dictate where you should travel. We rounded up some of the best places to go depending on what you really love to drink, and some of the destinations may really surprise you!
01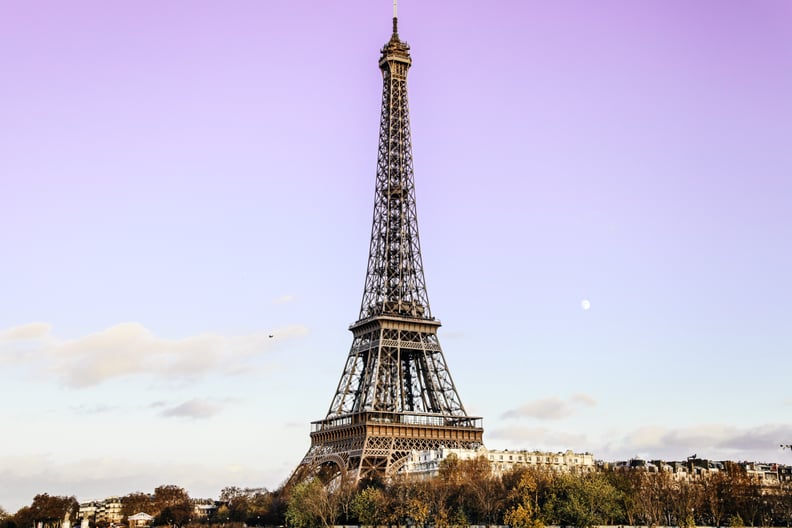 Absinthe: Paris, France
Somewhere along the way, Prague, Czech Republic, developed a strong association with absinthe, which means you can now find the infamous beverage throughout the city, from seedy dives to swanky nightclubs. "Bright green alcohol served with flaming sugar cubes is all well and good, but if you're looking to experience the Green Fairy at its finest, Paris should at the top of your travel bucket list," says Katryna Balboni, senior editor at TravelPirates.com.
At the height of its popularity in the 19th century, absinthe could be found in bars, cafes, and cabarets all over the French capital. "Brush off that high school French with a visit to Montmartre to catch some can-can dancing at the Moulin Rouge and sip on a glass of divine French absinthe in one of the neighborhood's cozy bohemian cafes," says Balboni.

02 Guavaberry Liqueur: Sint Maarten
Is your favorite drink one you haven't discovered yet? Make Sint Maarten your next vacation destination to sip the delicious Guavaberry liqueur. The staple ingredient, guavaberry, is a treasured symbol of the good ol' days. In fact, there are several folk songs and stories about the liqueur, making it a distinguishing feature of Sint Maarten's culture, heritage, and local tradition. It's a symbol of great pride to the people living there and is often the "official drink" of a handful of holidays on the island. Made with aged rum, cane sugar, and ripe guavaberries handpicked on the island's hills, Guavaberry liqueur has fruity, woody, and spicy flavor all its own, waiting to become your next favorite.
03 Baijiu: Sichuan, China
Baijiu is the bestselling liquor in the world, but it's just fine if you've never even heard of the beverage, let alone tried it. "This Chinese spirit is typically distilled from sorghum and packs a punch similar to vodka (in other words, drink it slowly). For novice drinkers, the earthy taste baijiu can take some getting used to, but chances are you weren't totally in love with IPAs or Scotch whisky the first time you tried those either," says Balboni. "No matter where in China you go, you're sure to find plenty of baijiu on offer. However, to experience this ancient liquor at its finest, thirsty travelers should head to the southwestern province of Sichuan — the birthplace of baijiu and home to China's beloved giant pandas," says Balboni.

04 Rum: Nicaragua
If your go-to drink is rum, then Nicaragua should be your next destination. Rum to Nicaraguans is what Malbec is to Argentineans or vodka to Russians: a part of their culture and national identity. One brand of Nicaraguan rum stands above the rest: with 126 years of family tradition, Flor de Caña is the leading export brand of Nicaragua and is currently the most awarded rum in the world.

Nicaragua's rich, volcanic soil in the Chichigalpa region and the perfect climate allow the creation of a smooth, balanced rum, only available within these unique conditions involving a series of microclimates.
Honorable mention: Barbados. Fun fact: India is the world's largest consumer of rum per capita. But chances are, if you're looking for a rum-soaked getaway, you're dreaming of swaying palm trees, Caribbean breezes, and thatched bars serving up colorful cocktails with cute little umbrellas. "There are many takes on the sugarcane-based beverage — from the crisp, dry spirit of Cuba to the smoky, vanilla-y notes of Guyana's liquor — but if you're looking for the OG of rums, you're best bet is Barbados, birthplace of Rihanna and (probably) rum," says Balboni.
Home to Mount Gay, the world's oldest rum brand, Barbados also is famous for its rich history, welcoming people, and gorgeous beaches. "Whether your dream vacation involves wearing pieces from the Jimmy Buffet Margaritaville Lifestyle collection or sipping on afternoon tea and catching a game of cricket, Barbados has you covered. Either way, come evening (or noon? It's always 5 o'clock somewhere), you can't go wrong with a glass of the dark stuff," says Balboni.
05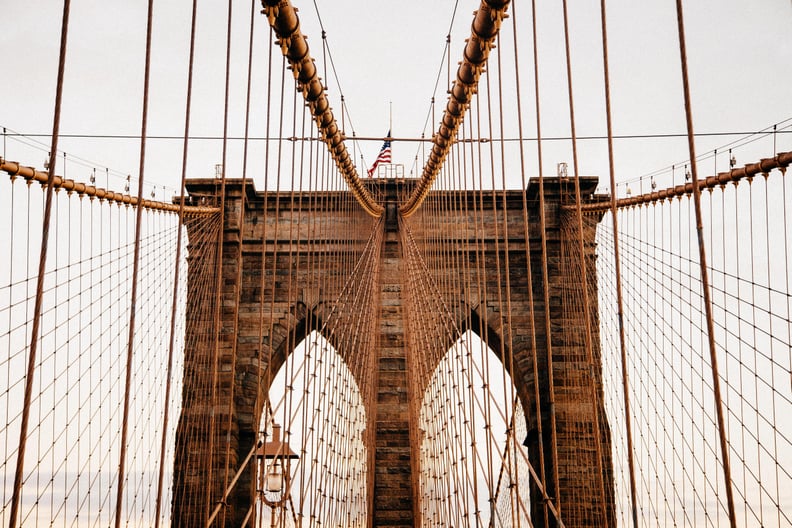 Vodka: Brooklyn, New York
"The history of vodka, unlike the alcohol itself, is unclear. Russians and Poles both claim the liquor as their own, but the fact is that both groups have been drinking some form of vodka since the Middle Ages," says Balboni. You could settle the debate over which nation makes the better spirit with a multicountry trip to Eastern Europe — or you could simply head to New York and spend a few days drinking your way through the Big Apple's thriving Russian and Polish enclaves. "Polish communities in Brooklyn's Greenpoint — otherwise known as Little Poland — and Ridgewood, Queens, are sure to have strong opinions on the superiority of Polish vodkas. Meanwhile, the residents of Brighton Beach — home to the largest Russian-speaking community in the United States — will have much to say in favor of Russian varieties," says Balboni.
06 Tequila: Jalisco, Mexico
Ah, tequila. First produced by the Spanish conquistadors in the 16th century as a replacement for brandy, the agave-based liquor comes primarily from the Mexican state of Jalisco. "This region outside of Guadalajara should be stop numero uno for anyone looking to delve deeper into the world of Mexico's favorite spirit," says Balboni.

One of the easiest ways to experience "tequila country" is aboard one of the tequila-themed trains that run from Guadalajara. The Tequila Express will take you to the town of Amatitán, home of the Herradura distillery, while the Jose Cuervo Express takes you to the town of Tequila and the Cuervo distillery. Can't imagine a trip to Mexico without the beach? "Puerto Vallarta on the Pacific coast is about five and a half hours from Guadalajara by car," says Balboni.
07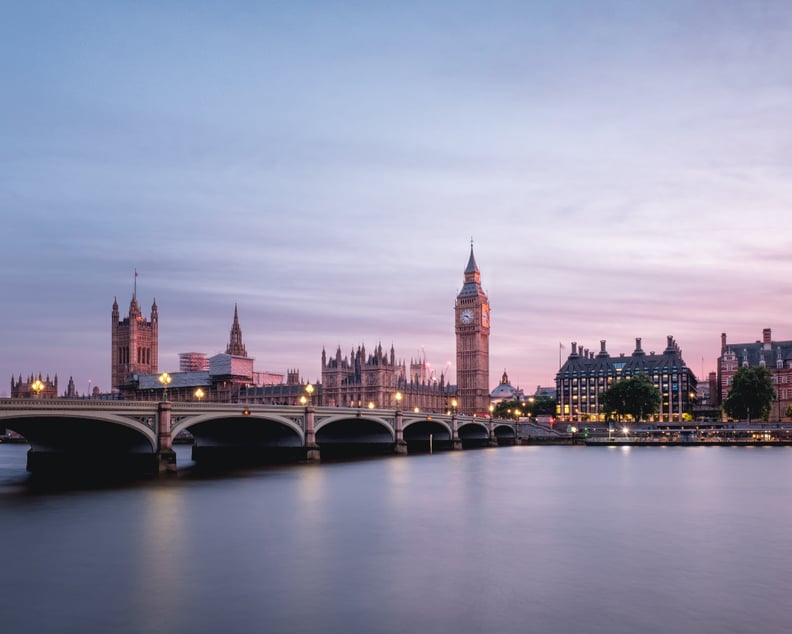 Gin: England
It's no secret that the English love their gin, but did you know that the juniper-flavored beverage was actually invented in the Netherlands? "Derived from the Dutch spirit jenever, gin became hugely popular in England during the 17th and 18th centuries (a little too popular, actually — by the mid-1700s, the average Englishman was drinking over two gallons of gin a year!)," says Balboni.
Things may have calmed down a bit, but gin is still the national liquor of England and there's no shortage of establishments offering up some of the finest gin and tonics in the world. "If you want to learn more about your favorite tipple (or just want an excuse to drink more of the stuff), consider escaping the hustle and bustle of London with a trip to Bombay Sapphire's sleek glass distillery in rural Hampshire county," says Balboni.
08 Whiskey: Ireland and Scotland
We're not even going to touch the debate on this one. "Scotch and Irish whiskies are alcohols with strong characters and rich histories. Chances are, if you have firm opinions on the merits of Scotch vs. Irish whiskey, you're set in your whisky/whiskey ways," says Balboni. But it never hurts to keep an open mind, which is why fans of either beverage should consider a two-for-one trip to both countries for a good ol' Gaelic drink-off. "Head out on the Irish Whiskey Trail to sample the best of Ireland's 'brown stuff' while exploring the rolling hills and green pastures of the Irish countryside. Then jet to Scotland to drink your fill of smoky amber liquors and experience the country's misty moors, brooding castles, and rugged landscapes," says Balboni.

Honorable mention: Some the world's best whiskey is made in Japan. Ever heard of Yamazaki, Suntory, Nikka, and Hibiki? Yep — all from Japan. "These renowned distilleries are easy to access, with locations near major cities such as Tokyo, Osaka, and Sapporo. Each distillery offers tours and tastings for a nominal fee, so you can sip on the fancy stuff without breaking the bank. The distilleries also sell limited-edition bottles, so Japan is a prime destination for building your rare whiskey collection. Whiskey highballs are also a popular drink in Japanese culture, so you can head to an izakaya or one of Japan's countless whiskey bars to enjoy the country's top libation," says Allison Kobasky, co-owner of Over the Moon Vacations, a luxury travel planning company.
09 Brandy: Serbia
Fruit brandy — or rakija — is popular throughout Southeastern Europe. While you can find the fruity firewater all over the region, nowhere does rakija quite like Serbia. "Serbia may just be most the welcoming, hard-partying, culturally rich travel destination you've never considered. From the nightlife in Belgrade (which rivals that of Berlin) to the art nouveau beauty of Subotica to the traditional villages dotting the mountainous countryside, there's something for everyone in this Baltic gem," says Balboni.

10 Bourbon: Kentucky, United States
Nothing says Kentucky like bourbon. "The corn-based whiskey evolved in the 19th century after distillation was introduced to the American South by European settlers. It may not have been the United States' first spirit (that honor actually goes to rum), but bourbon developed into what many think of as the quintessential American liquor," says Balboni.
Lauded as the birthplace of bourbon master distillers, Louisville offers one of the best spirit-tasting experiences any enthusiast could ever hope for. The Urban Bourbon Trail is a two-day bourbon-tasting adventure with stops that include Louisville's best restaurants, distilleries, and a museum. This trail is sure to make a bourbon aficionado out of anyone who participates. If you'd rather keep your bourbon experience focused, then perhaps a visit to the recently opened Angel's or a trip to the Evan Williams Bourbon Experience on historic Whiskey Row will hit the spot.
11 Cava: Spain
France is known for its Champagne and Napa, CA, is known for its wine, but Spain is the place to go is you're looking to down a cool glass of cava. "Spanish sparkling wine often hails from Catalonia and comes in white or a rose color. It makes the perfect team member for all those delicious spicy Spanish tapas dishes. Unlike pricey Champagne, cava is usually more moderately priced but still high quality, ensuring each sip will go down smoothly," says Krista Canfield, founder and chief discoverer of FoodWaterShoes.