10.5-Inch iPad Pro Rumors
7 Rumors About the New iPad Pro That Will Make You Super Excited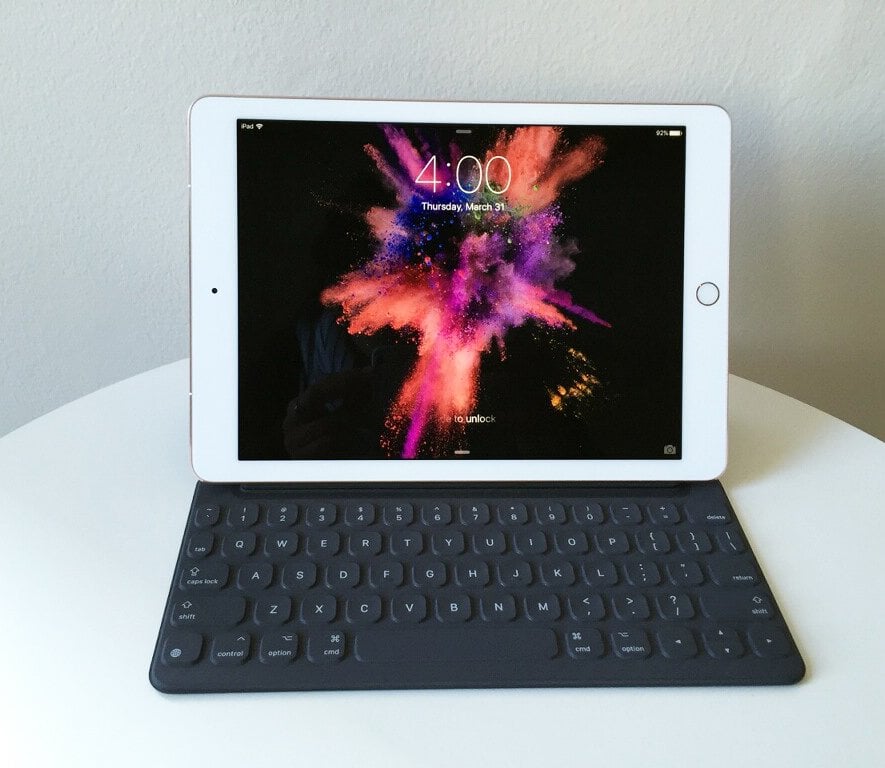 Move over, iPhone 7 and 7 Plus: Hints of what the new iPad Pro models hold are here and it sounds promising already. The rumors include a new iPad Pro size and display, and even a lower price.
The news comes from Ming-Chi Kuo, a respectable and reputable Apple source. Kuo released a new report that MacRumors sums up. The details are below.
More iPads: The report states the three new iPads will be released in 2017, from 9.7-inch to 12.9-inch models.
A new iPad Pro size: In addition to keeping the 12.9-inch and 9.7-inch iPad Pro, Apple intends on announcing a 10.5-inch iPad Pro.
Reduction in price: The 9.7-inch iPad Pro will reportedly come as a "low-cost" model.
A new display: Kuo's last speculation surrounds a new "revolutionary iPad model" coming in 2018. The new iPad will include a "flexible AMOLED panel."
However, noted blog Macotakara states that we can expect to see new versions of the iPad Pro's, according to Mashable.
Two new sizes: We will see two new sizes come to the iPad Pro line: an iPad Pro mini with a 7.9-inch screen and a 10.1 inch screen. The iPad Pro mini is expected to have everything the Pro line has like the smart connector.
An improved camera for one iPad Pro model: The 12.9-inch iPad Pro will receive an improved camera, with 12 megapixels and True Tone flash.
A release date: In another report from Macotakara, the blog suggests Apple will announce the new iPads in March.
For now, it looks like we'll need to wait to see what actually happens, but these are pretty promising rumors about the new iPad line.
Image Source: POPSUGAR Photography / Ann-Marie Alcántara