Amazon Lockers at Coachella 2019
Coachella Will Have Amazon Lockers This Year, So Don't Stress If You Forget Sunscreen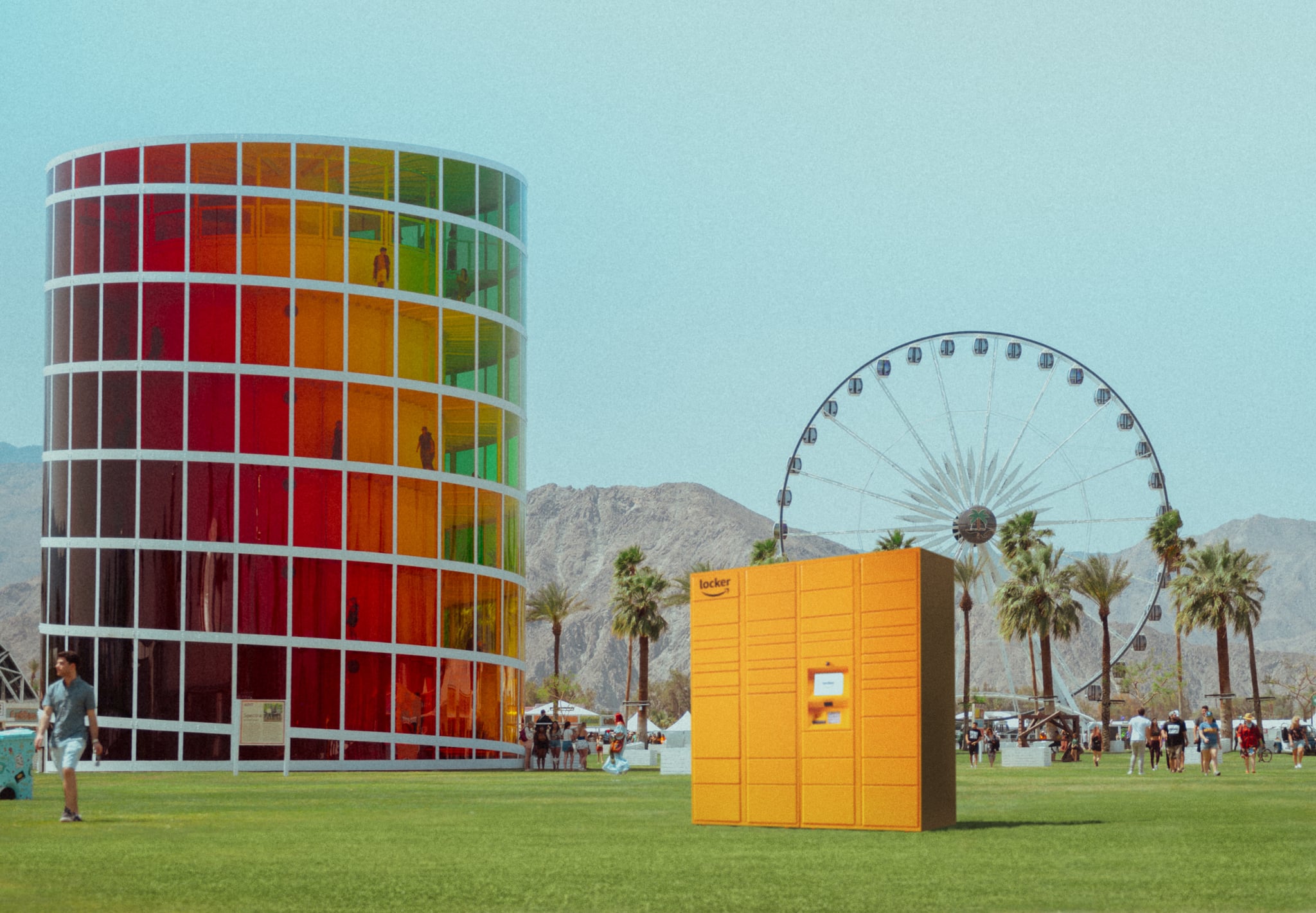 If you've ever been caught at a festival without sunscreen, a portable phone charger, or — God forbid — a flower crown, you probably wished for a quick delivery service to save you. Well, Amazon is going to provide a solution to that pesky problem at Coachella in the form of delivery lockers. For the first time ever, Coachella ticket holders can order their festival essentials ahead of time, or day-of, to an onsite Amazon Locker at no additional cost.
Amazon has a selection of delivery lockers established in permanent locations, but this will be the first time a "pop-up" locker of this kind has made its way to an event. You can select one of the lockers within the Coachella property as your shipping address and then claim your package using a barcode sent to your email address.
Coachella takes place April 12-14 and April 19-21 this year, but you can always prep ahead of time. In addition to the lockers, Amazon will have a curated storefront featuring recommended concert supplies in the weeks leading up to the festival.
"We want customers to make the most out of their weekend at Coachella," said Patrick Supanc, Amazon's worldwide director of lockers and pickup. "Bringing the convenience of Amazon Lockers to Coachella will help customers focus on their experience instead of worrying about forgetting something at home or having to carry it in with them."