Amazon Prime Day Sale Deals
The Amazing Deals You Can Expect From Amazon's Huge Sale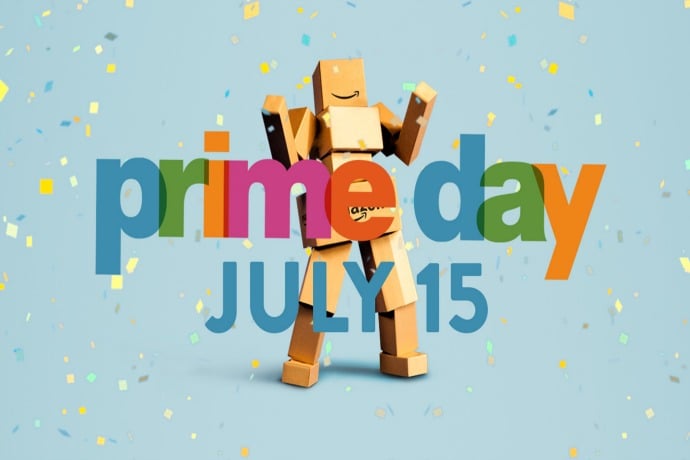 It starts tomorrow — Amazon's incredible sale to celebrate its 20th anniversary, that is. The company is already releasing details on what deals to expect from its Prime Day extravaganza. The sale is only open to Prime customers, but anyone can sign up for a 30-day free trial, and it starts at 12 a.m. PDT on July 15.
Some of the deals are pretty amazing and many are being announced today on Amazon's Twitter account. However, the company is still pretty secretive about which brand names will be on sale tomorrow, so keep that in mind. Here are the sales we know about so far, so you can plan ahead and get ready to shop.
Amazon Devices

Fire TV Stick ($24, originally $39)
Kindle ($30 off, though the company didn't specify which Kindle version)
Fire HD 7 ($60 off, though the company didn't specify which Fire HD 7 version)
Fire HD 7 Kids Edition ($60 off, though the company didn't specify which version)
Amazon Echo ($130, originally $180)
General Tech Deals

32-inch LED TV ($75)
40-inch 1080p LED TV ($115)
Brand-name 32-inch Smart HDTV (under $200)
50-inch 4K TV bundle (under $1,000)
Bose headphones at the lowest price ever
Chromebook laptop ($199)
Two Nikon COOLPIX cameras (over 50 percent off)
Highly rated binoculars (under $120)
Two security camera kits ($280)
40 lightning deals on DVDs (up to 75 percent off)
Toy Deals

K'NEX 2-in-1 Ferris Wheel Building Set (Amazon exclusive — $36, originally $60)
K'NEX Crossfire Chaos Roller Coaster Building Set (Amazon exclusive — $24, originally $40)
Playskool Heroes Transformers Rescue Bots Optimus Prime Figure (Amazon exclusive — $10, originally $15)
Amazon Elements Baby Wipes (60 percent off with code ELEMENTS60)
Household Tech Deals

iRobot Roomba Pet Vacuum Cleaning Robot (under $300)
Husqvarna Mower (under $300)
Select kitchen products from top brands like Cuisinart, KitchenAid, Foodsaver, and Thermos (save up to 70 percent)
Book Deals

Any of the Harry Potter books (up to 50 percent off)
The Divergent Series Complete Box Set of books (save more than 70 percent)
Car Deals

Select tools for the DIY auto enthusiast (save up to 50 percent)
Connected Car and Scan Tool products (starting at 60 percent off)
Road-trip-ready automotive products (starting at 50 percent off)
Other Deals

Drinkwell Platinum Pet Fountain (save more than 50 percent)
Select clothing, shoes, jewelry, watches, and more (30 percent off)
Luxury beauty sample box (free, with $50 purchase of luxury beauty products and promo code LUXSAMPLES)
Buy an Amazon.com Gift Card multipack (receive $10 in Amazon.com promotional credit)
Buy 5,000 or 10,000 Amazon Coins (receive 25 percent bonus Amazon Coins)
The company is also running a variety of sweepstakes including a chance to attend the premiere of Transparent season two, win up to $25,000 in Amazon gift cards just by listening to a song on Prime Music, win $10,000 in Amazon gift cards if you take a quiz, and win the same amount by taking a photo and tagging it with #PrimeLiving. And if you're a lucky person living in New York City, Miami, Baltimore, Dallas, Atlanta, or Austin, TX, you can expect additional deals from Prime Now.
Prepare yourself to see even more huge markdowns on products when the sale officially begins. To stay updated, be sure to check back here and follow Amazon's official Prime Day website. Hopefully, this day will live up to all the hype.