Apple Music
Here Are 5 Reasons You Should Keep Your Apple Music Subscription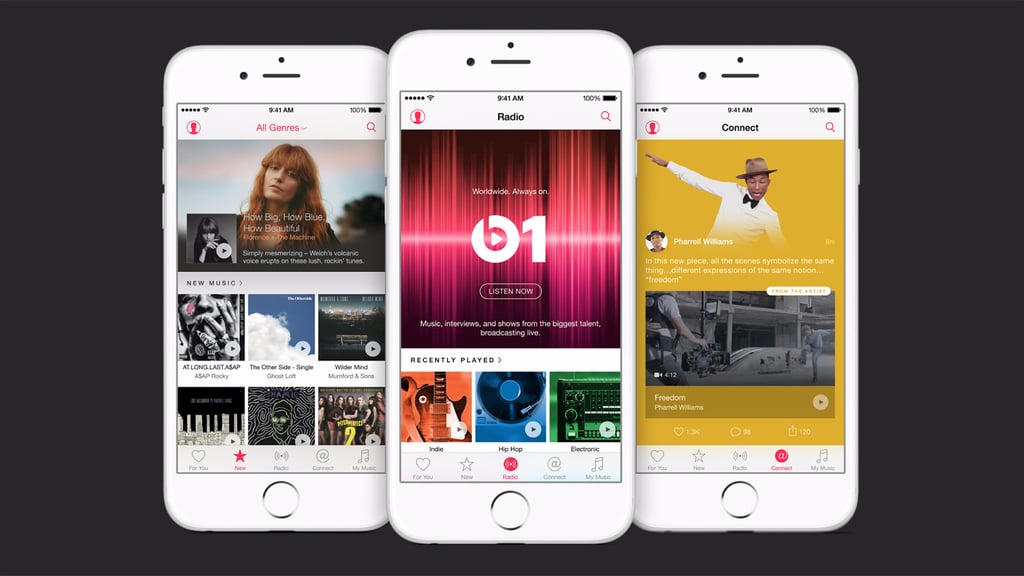 Source: Apple
Apple's anticipated music-streaming service, called Apple Music, officially launched on June 30, which means the free three-month trial is ending tomorrow on Sept. 30. As a reminder, you need to manually turn off autorenewal before tomorrow, or you will get charged for Apple Music.
Thankfully, It's pretty easy to do on both iOS and desktop. On desktop, just head to your account info from the dropdown menu on iTunes. From there, under settings click on "manage" and hit the "off button" under automatic renewal. As for iOS, tap the user icon on the top left corner of the Music app. Tap view Apple ID, tap again on "Manage" which is under subscriptions and toggle the off button on automatic renewal. A visual of what that looks like is below.
If you're still interested in Apple Music, read below for more information on what the product brings — it just might make you keep the service after all.
The original announcement of Apple Music came at the Worldwide Developer's Conference in early June, with Jimmy Iovine, one of the music industry's leading record producers, going over the product's features. Drake also rocked the stage, while wearing a vintage Apple employee jacket. Ahead, check out what to expect from Apple Music.
Streaming music — Apple Music incorporates several features from iTunes, like the "Up Next" queue, recently added songs, and the ability to search and stream both your entire library and iTunes. It also includes different tabs within the app, like "For You" and "New" that'll let you experience and discover new music. These tabs recommend playlists that match your taste and for different activities.
Beats 1 — The app comes with a 24-hours-a-day, seven-days-a-week radio, called Beats1, live from NYC, LA, and London. The different hosts conduct interviews, cover the latest news and culture, and are always live — never recorded. If you're not hearing a favorite song of yours on Beats 1, you can request it by calling one of these numbers based on where you are.
Connect — Of course, a social platform is coming to Apple Music with Connect. On Connect, fans can interact with their favorite artists by viewing anything the artist posts, like new lyrics or beats. Anything posted on the artist's Facebook or Twitter page will also go live on Connect and fans can directly like or comment on it. Drake presented this portion, touting how important it is to create a relationship with his fans through this medium.


Source: Apple

Price and availability — Apple Music is on all OS devices in 100 countries and costs $10 a month, or in a special six-person family plan, $15 a month.
Other features — You can also add your own artwork to playlists, reorder songs, or skip a song all together. High-definition videos are also available on the app, all ad-free.
You can watch the full video announcing Apple Music below.
All the ways you love music. All in one place. Apple Music, coming soon. #WWDC15 http://t.co/HcKyj4emmOhttps://t.co/yCk2TWnk2M

— Apple Music (@AppleMusic) June 8, 2015
It's hard to know whether or not Apple Music will be a strong player in the music-streaming world, as Spotify, Pandora, Tidal, and others continue to compete for users.