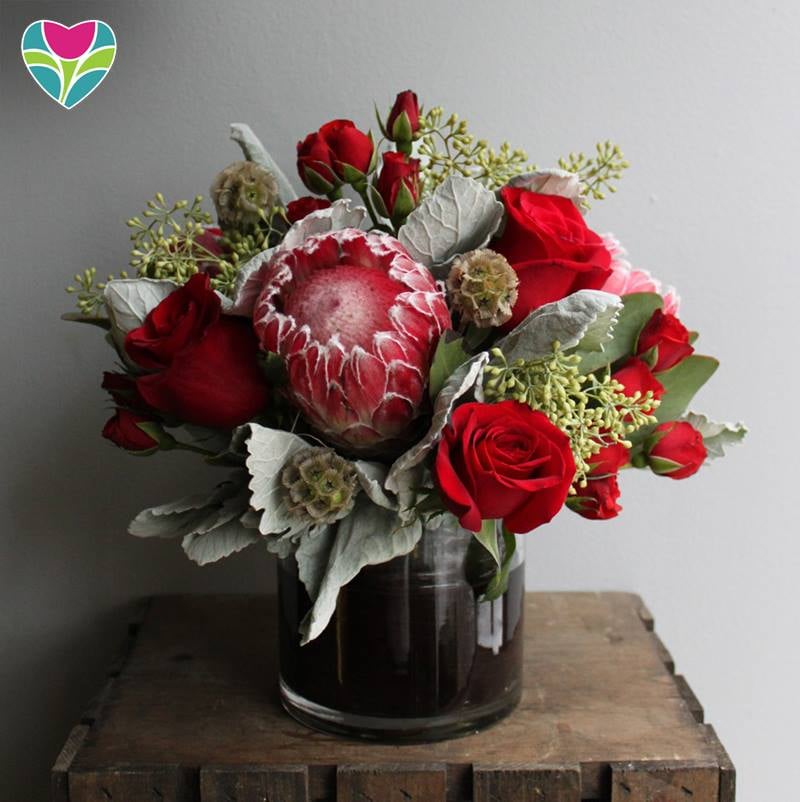 With Valentine's Day approaching, it's time to get planning the most romantic night of the year. But don't you distress, Romeo or Juliet — we tracked down five apps that will help you put together an unforgettable day, stress-free.
BloomNation — Buying flowers online is hit-or-miss. Depending on the flowers the local florist receives that day, the final product could look very different than what you selected online, or worse, they could be delivered in a box. To the rescue is BloomNation, a service that bills itself as the "Etsy for flowers," meaning you visit the one site to shop from over 3,000 florists around the country. You'll only see photos of real arrangements from each seller, and they'll send you a photo of the finished product before it's delivered to ensure the recipient is receiving the exact arrangement you selected.
Yummly (free, iOS, Android, and Windows) — Plan that homemade romantic meal without scouring the depths of cookbooks with Yummly, which will become your go-to recipe box. Gorgeous photos and simple interface aside, the app has powerful filters to find just what you're looking to create. Search for a recipe based on meal type, diet restriction, taste, or even cholesterol count. Grocery shopping gets even easier as each recipe can be saved to a shopping list where all ingredients and their necessary portions appear.
Winebot ($1, iOS) — Despite those helpful little recommendation signs that stores put next to wines, navigating a wine aisle feels more like blindly grabbing at bottles than making an educated decision in the art of meal pairing. The wine bottle-shaped robot of Winebot is here to help. Start by telling it which color wine you're after: red, white, rose, or anything as long as it's wine. Then select what sort of food the wine will be served with, your taste preference, and your budget. Winebot will then make a blend suggestion and give you the chance to save the selected wine to your "cellar," so the name's easily on hand for the future if it was a perfect match.
Sosh (free, iOS and website) — When you can't do yet another restaurant dinner date but are stuck for alternatives, let Sosh do the planning. With activities currently available in five metropolitan areas — Chicago, New York, San Francisco, Seattle, and Washington DC — you'll find the best of what your city has to offer. Your typical date night this won't be.
Hotel Tonight (free, Android, iOS, and Windows) — Or, if you want to go big this year, shake up the usual candlelight dinner routine and sweep your valentine off to a nearby hotel with the Hotel Tonight app. Open the app on the 14th or up to seven days before your selected date, and scan through the listing of hotels in your city (or a nearby one) with rooms still up for grabs. Choices are categorized as hip, luxe, or basic, so you'll know what you're getting into when booking.