Candy Crush Tips and Tricks
10 Insider Tips For Upping Your Candy Crush Game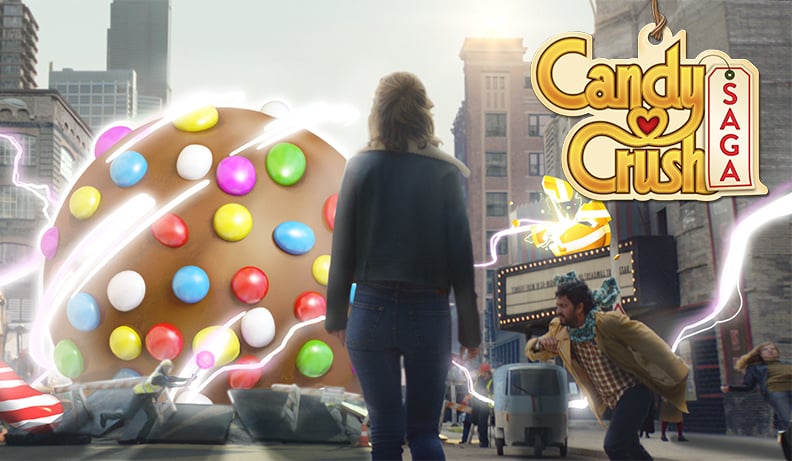 Candy Crush is celebrating its fifth birthday this year, and if you're anything like me, you're still just as addicted to crushin' that candy as you were back in 2012. Here's the thing: as with any game, the further along you get — and for most of us, that's pretty damn far — the harder it can be to progress, and the more often you find yourself scraping the internet for every last hot tip you can find to ease yourself along to the next oh-so-sweet level.
So to make things just a tiny bit easier for all the like-minded individuals out there, I went straight to the source: below, you'll find 10 insider tips from Rasmus Eriksson, senior level designer for Candy Crush Saga. Here's to five more years of our favorite candy-colored mobile game — and to always reaching "delicious" status on the very first try.
Try to make Special Candies when you can; they are extremely useful for getting you out of a sticky situation. In order to create a Striped Candy, all you need to do is match four regular Candies in a row. To activate it, match it with two Candies of the same color to create a line blast. Matching it with another Striped Candy will create a double line blast, which is even better!
To make a Wrapped Candy, you'll have to match four Candies in either a T or L formation. To activate it, match it with two or more Candies of the same color. The result of this combination is quite powerful. The Wrapped Candy will explode (twice!), clearing all Candies in its blast radius — nine square tiles.
If you're playing a level that requires you to collect a certain number of points, make as many Wrapped Candies as you can — you'll not only clear Blockers and unwanted Candies, but you'll also receive a ton of points, which can be especially helpful.
The Color Bomb is definitely my favorite Special Candy! Activating a Color Bomb will clear every Candy on the game board of any one color, so if you match your Color Bomb with a red Candy, all the red Candies on the game board will be destroyed!
When you encounter levels involving the creamy Frosting blocker, it helps to activate line blasts or double line blasts with the Special Candy combinations to clear the board.
When you hit a level where you need to clear the Jelly on the board, it helps if you can activate a Swedish Fish booster to generate three swimming Swedish Fish that will remove three random Clear Jelly tiles.
On the collection mode levels, try to match a Color Bomb with a Candy that you don't need to collect — its removal from the game board will cause cascades that will assist you in the task of collecting Candies you need.
If there isn't much movement on the game board, try to make matches at the bottom of the board — it will cause cascades and help you beat those tricky levels!
If you get stuck on a Chocolate Fountain level, try to hold off on clearing the Frosting above the Chocolate Fountain for as long as you can to avoid the game board being filled with Chocolate!
Keep an eye on the Chocolate — it can easily grow out of control. This is where those Special Candies can come in handy.
Image Source: Candy Crush / King