Cuff Security Bracelet
Walk Home Alone? This Pretty Jewelry Will Protect You
On first impression, the gold-plated Selah hinge cuff looks like it belongs on the wrist of an Italian fashion magazine editor or an Egyptian goddess — but this bracelet is much more than meets the eye. Selah has a high-tech secret called CuffLinc built into its golden band.
CuffLinc is a small sensor that can send your circle of trust (parents, BFF, etc.) an SOS notification and your location, should you find yourself in a tricky situation.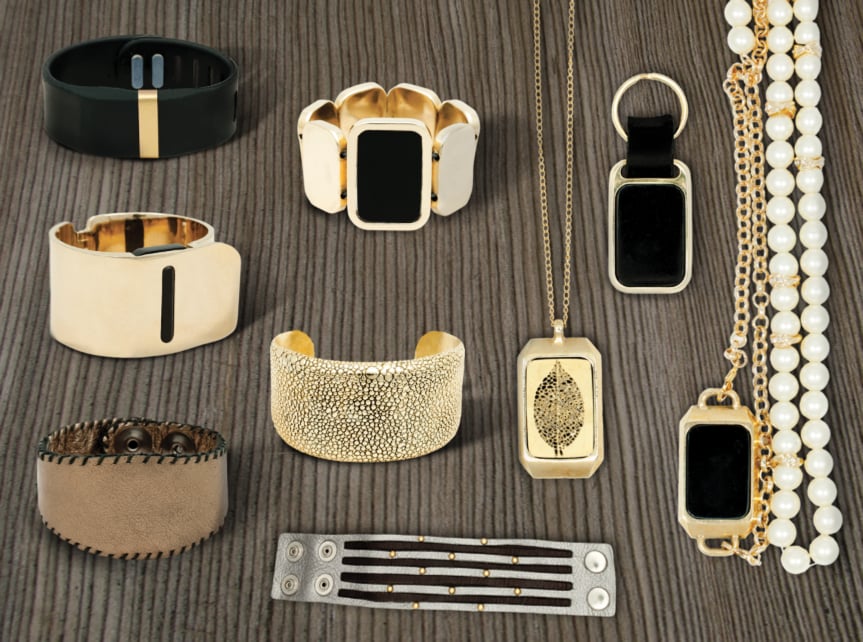 There's an entire collection of CuffLinc-compatible jewelry ranging from $50 to $150 available for preorder now (delivery slated for Fall 2014). Style-savvy gadget geeks can choose from leather cuffs, metal bracelets, a simple key chain, a necklace pendant on a long chain, a pearl necklace, or a sporty silicone cuff.
Cuff's jewelry is 10 million times chicer than your grandma's Life Alert (you know, that "Help! I've fallen and I can't get up!" thing).
But the wearable tech's real draw is peace of mind. Worried loved ones might be able to rest a little easier knowing that, in case of an emergency, the lady in their life won't be alone for very long.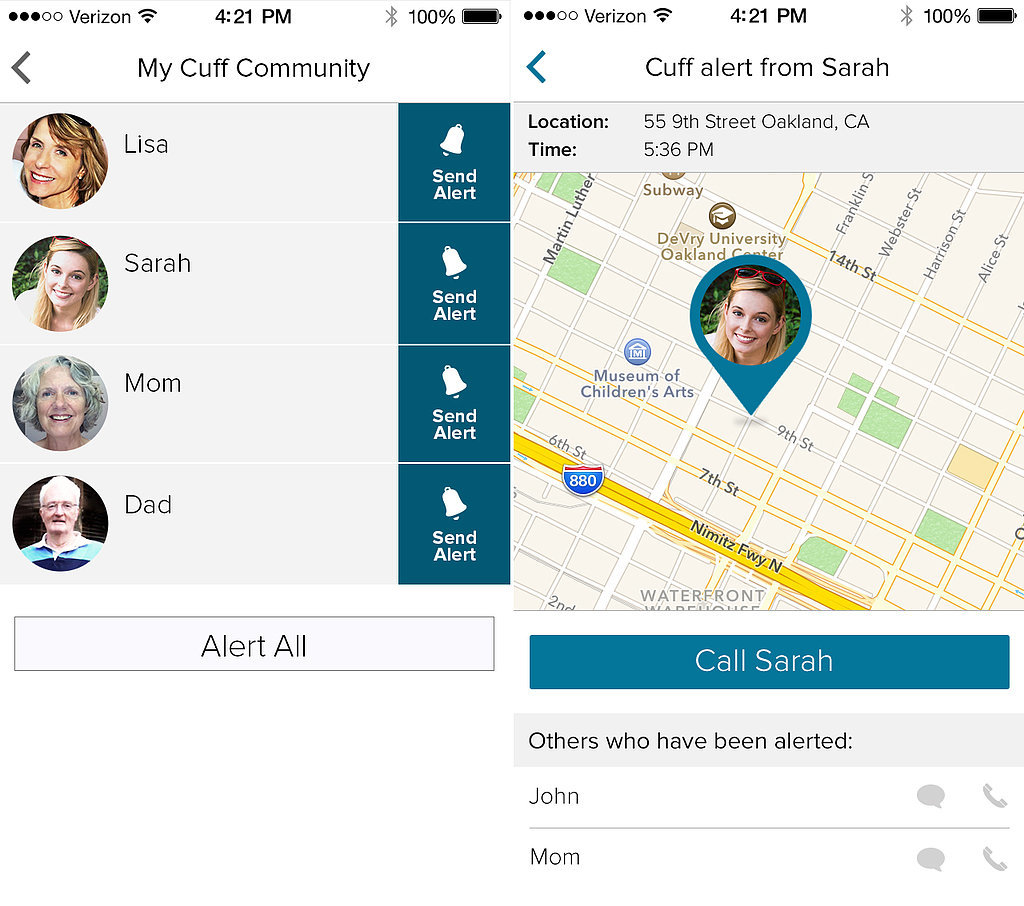 Every CuffLinc pairs wirelessly via Bluetooth 4.0 to the Cuff app for iOS. The Cuff owner first invites families and friends to the app. During an emergency, after the CuffLinc is pressed for at least three seconds, your loved ones will receive an alert on their phones.
They'll see the CuffLinc's location on a map, the time the SOS was sent, and their distance from that person. If another person in the CuffLinc owner's network has a Cuff, their jewelry will vibrate, prompting them to look at the Cuff app on their phone.
Users won't ever have to charge their CuffLinc — it lasts one year, then it will need to be replaced. Since the sensor is waterproof, it's completely sealed, meaning that replacing the battery is impossible.
We're hoping that this superchic collection will eventually go beyond security and into fitness tracking or pairing with apps, like a smartwatch!