Funny Uber Story
The Most Ridiculous Uber Ride Ever
File this one under Uber stories the driver won't soon forget — and neither will we.
Looks like Reddit user uhcougars1151 had one too many drinks this weekend and ended up calling a car to go across the street.
"After a night of fairly heavy drinking, I woke up to find I took a very unnecessary cab ride . . . Thank you Uber for rubbing it in my face with the detailed map . . ." Ha!
Can you just imagine the conversation those two had that night?! "It's just not safe to walk around this time of night."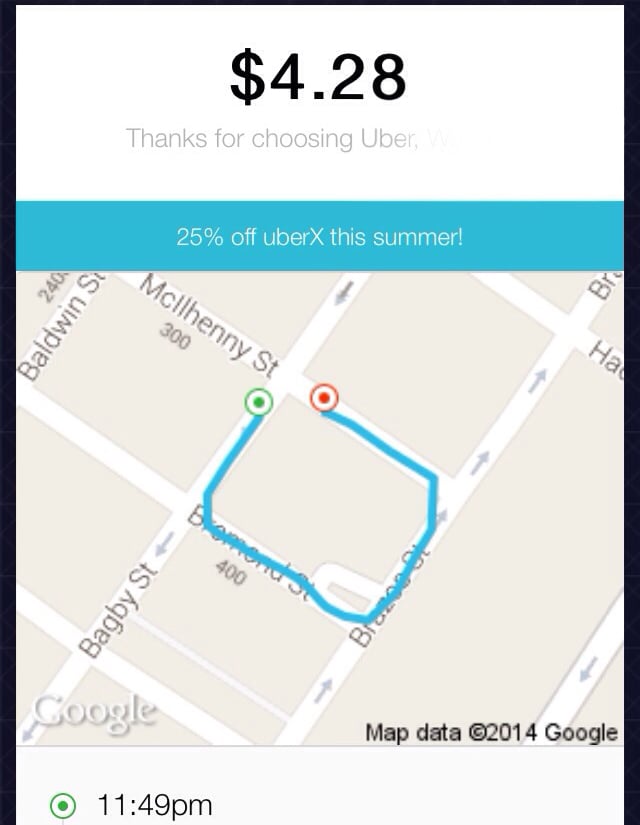 Source: Reddit user uhcougars1151 via Imgur; Front Page