GIF of Two Merging Black Holes
This Black Hole GIF Is Utterly Mesmerizing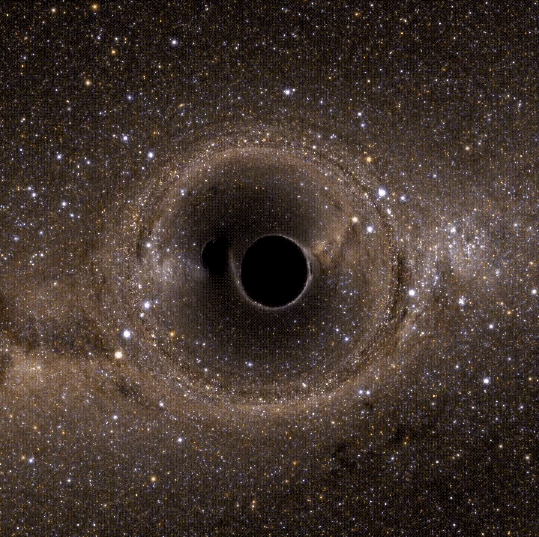 This might be just a simulation of two merging black holes, but it's still insane to look at. Uploaded on Reddit, the GIF made it to the front page and has collected more than 1,000 comments so far.
But as a commenter pointed out, it's actually the work of SXS, or Simulating eXtreme Spacetimes. This group of researchers from Caltech and Cornell University simulate extreme space times to better understand physics in the cosmos. They also produced a paper about the project called "What would a binary black hole merger look like?" and an accompanying video.
What, exactly, would happen if two black holes collided? They would probably merge to become one bigger black hole, but it would be extremely violent, producing enormous amounts of energy and sending gigantic ripples through the universe called gravitational waves. Amazing.