If you're still looking for a holiday gift, flex your creative muscle on this fun do-it-yourself project by Fabric Paper Glue's Mandy Pellegrin.
Pick complementary and contrasting colors to start this glamorous geometric laptop sleeve. Opt for a muted palette or a fabulous black, white, and gold combo, like the sleeve shown here. The color scheme, of course, is completely up to you.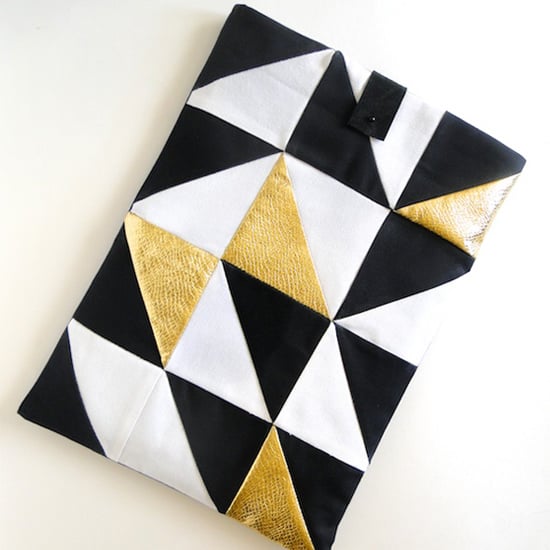 Mandy will show you how to cut the correct dimensions for your laptop size, and attach the lining to the triangular exterior.
In addition to cuts of fabric, the sleeve DIY requires a rivet and setting tool, a button stud, hole punch, utility knife, and hammer. If you have a sewing machine, you'll be done in no time. Follow the step-by-step process over at Fabric Paper Glue and show us what you come up with. Happy crafting!