Ghostbusters Donuts
Ghostbusters Donuts Are the Only Breakfast Food That Matters
Source: Krispy Kreme
Because no movie anniversary is complete without a delicious (and sweet) tie-in, Krispy Kreme is celebrating the 30th anniversary of Ghostbusters with limited edition themed donuts. From Sept. 29 through Oct. 31, visit participating Krispy Kremes in the US and Canada to fuel your Halloween party with Ghostbusters and Stay Puft Marshmallow donuts.
Both options are filled with marshmallow cream and iced to look like the green splat logo or the lovable miscreant Stay Puft Marshmallow Man.
Once the donuts go on sale, you'll even be able to preorder five dozen or more from a nearby store. I recommend doing this daily and stockpiling donuts for the sad reality we'll face when they're no longer available.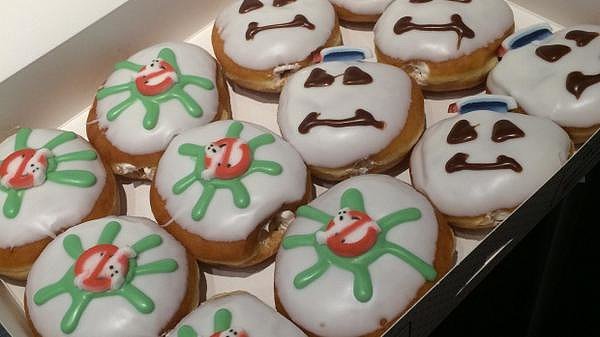 Source: Twitter user Ghostbusters