Google Chrome Data Compression
Use Chrome, Save Cash: How to Cut Back on Data Usage
The Google Chrome apps for iOS and Android are introducing two new terms to your tech parlance: data compression and bandwidth management. These words may not mean much to you now — but they will soon, once Chrome has reduced your web browsing data usage by up to 50 percent.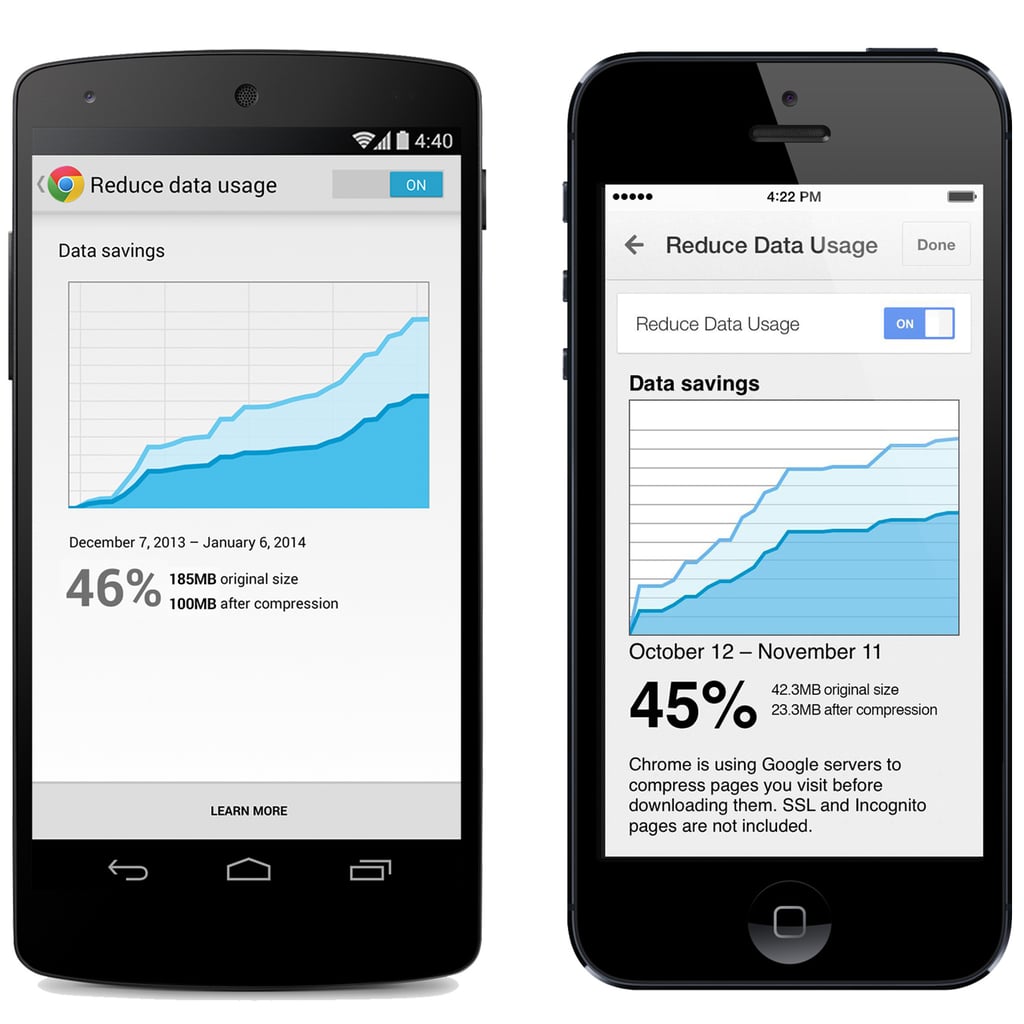 Data compression is a complicated, highly technical process (dive deeper into the tech behind it on the Chromium blog). Essentially, the new feature optimizes the way the mobile browser loads images on the web page. All graphics are transcoded to a format called WebP, which uses less bytes than other file types such as JPEG and PNG. It also streamlines the HTML, CSS, and JavaScript running the page, by eliminating unnecessary metadeta from the code.
Eventually, you will be able to see data usage savings in the mobile browser's new bandwidth management page (shown above), which charts your monthly data savings. Another awesome side effect of enabling data compression for mobile Chrome is that the feature automatically turns on Safe Browsing mode, which is a safeguard against malicious web pages.
The new feature will be rolling out over the next few days, so check back at the Google Play Store or iTunes App Store. If you've already installed mobile Chrome for iOS 7 or Android, the update should push automatically.
Turn on data compression by heading to Settings in the toolbar menu (upper right corner). Tap Bandwidth Management, then switch the Reduce Data Usage toggle to On.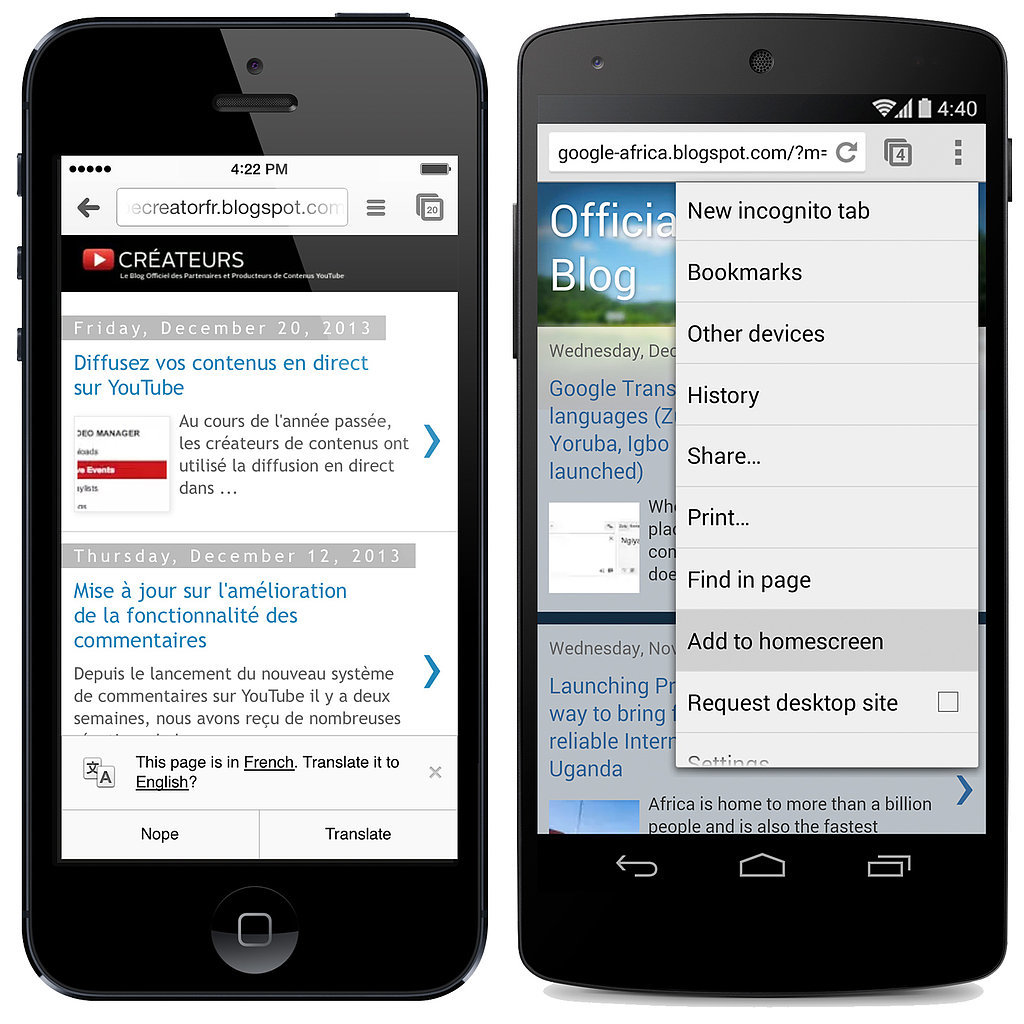 Mobile Chrome is getting two more new features: one for iOS and one for Android. Google Translate will arrive on Chrome for iPhone and iPad very soon (seen above, on the left). A new Translate dialog box will appear at the bottom of the browser window if Chrome detects a site in a foreign language — just as it would in the desktop version.
Android devices will soon be able to create website shortcuts on their homescreens (similar to the "add to homescreen" web app feature on iOS). You can find the "Add to homescreen" option in the toolbar menu in the upper right.