Google Glass Makeup Tutorial
Guess How Google Glass Is Being Used at Makeup Counters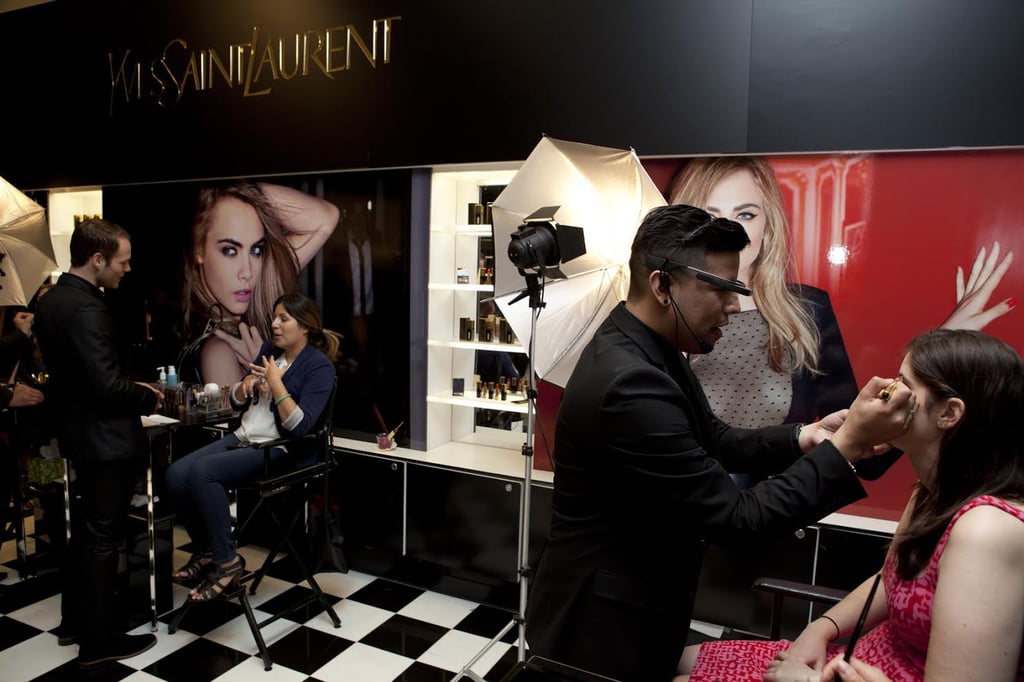 We've seen Google Glass used before to check-in to flights and for photography projects. And now the computer-on-your-face will be put to another use: makeup application.
Yesterday, on the first day of New York Fashion Week, beauty customers at an NYC Bloomingdale's got to experience something very cool when Yves Saint Laurent artists applied their makeup while wearing Google Glass. After the foundation and lip gloss went on, customers received a video of the recording via email so they could watch at home and re-create the look, step by step.
The NYFW event was just a demo for a Google Glass-Yves Saint Laurent collaboration that will roll out nationwide at select beauty counter events. No word yet on exact dates, but you can follow the YSL Facebook and Twitter accounts for the scoop. For now, watch the video to see how it all went down.