Groupon Snap App
New Groupon App Will Save You Money at the Grocery Store
You love Groupon for all the deals you score on nice dinners and outdoor adventures. And you're going to love it even more now that you can use it to save money on groceries. Actually, scratch that — to make money on groceries. The company's new free app, called Snap, is simple and promises to give you cash back on everyday items.
Download the app, and you'll see the weekly grocery deals (say, $1 cash back on any gallon of milk). From there, you can shop the promoted product at any store. Snap a photo of your receipt as proof of purchase, and after Snap approves it, you'll start building money in your account.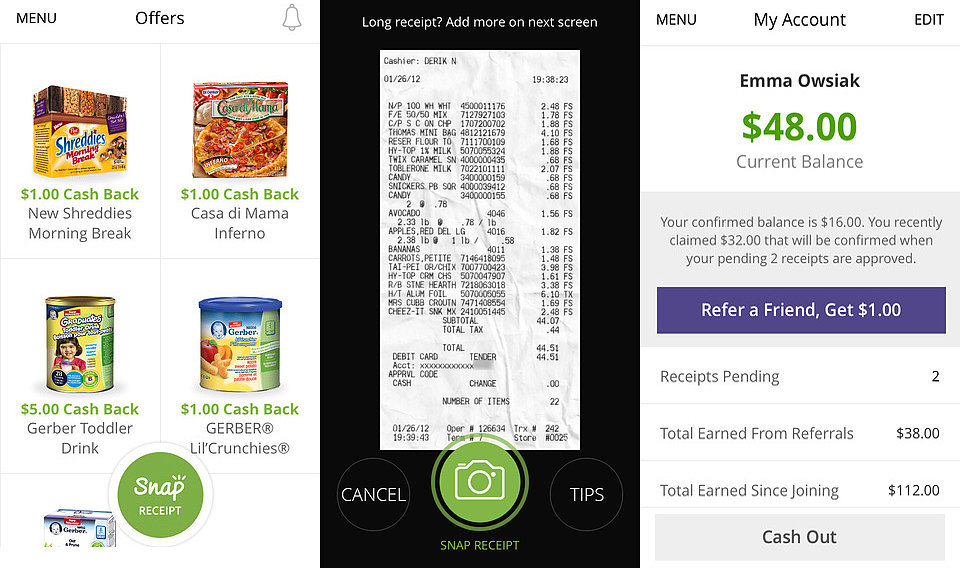 Once you've earned at least $20, you can request a payment, and Groupon will send you a check in the mail. Other details to note: deals will expire and "sell out" when the maximum number of redemptions has been reached, so don't sit on that receipt too long. If you don't have access to the app for some reason, you can do everything straight from your desktop.
Now, who's ready to try it?