Harry Potter and the Goblet of Fire Theory
Whoa: This Harry Potter Theory Could've Changed the Series Completely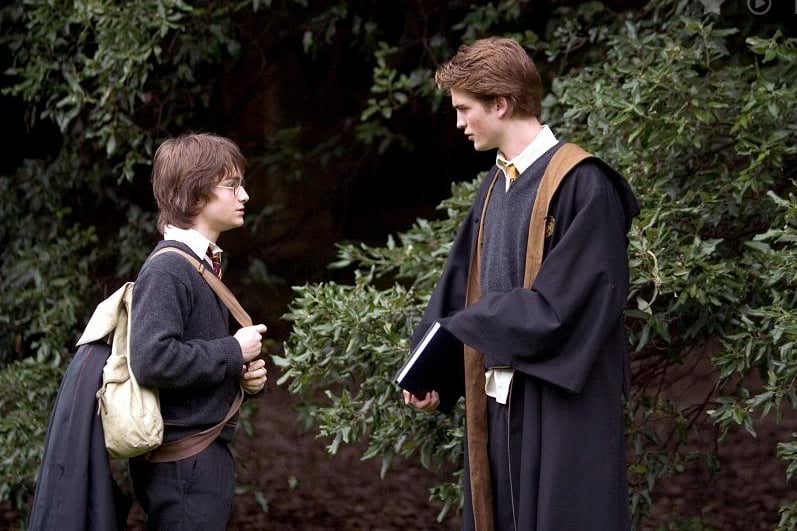 Get ready to breathe in and breathe out, Harry Potter fans — a recent theory is sparking up a conversation on the Internet on how the entire series could've changed. The single theory is based on one passage in Harry Potter and the Goblet of Fire, involving the most underrated Hogwarts house — Slytherin.
The speculation, outlined by Tumblr user crazybutperfectlysane, discusses the idea of Cassius Warrington of Slytherin being chosen to compete in the Triwizard Tournament instead of Cedric Diggory. Both characters would still continue to help each other throughout the book up until the very end, when Voldermort still decides to kill Warrington. The user discusses the possibility that this might've united the Slytherins against Voldemort so they could have fought against him in the Battle of Hogwarts. Pretty crazy right? The entire post is below.
However, the theory train didn't stop here. Another user, aplatonicjacuzzi, took it upon themselves to delve deeper into what Warrington's death would mean to Slytherin, Hogwarts, and Harry. This would include Slytherins realizing that pure bloods aren't safe from Voldemort, joining Dumbledore's Army, and eventually facing off against He Who Must Not Be Named at last. The rest of the imagined storyline is below.
These two posts are currently circling the Internet, even though both are two months old. It makes sense — it's serving up the right amount of fresh "what if?" options we always need every few months. We can't imagine how different the stories of all our favorite characters would be like or how Harry Potter could have had different kinds of support at Hogwarts. Guess that's all we can do now: wonder how and what could change the story we love and treasure so much.