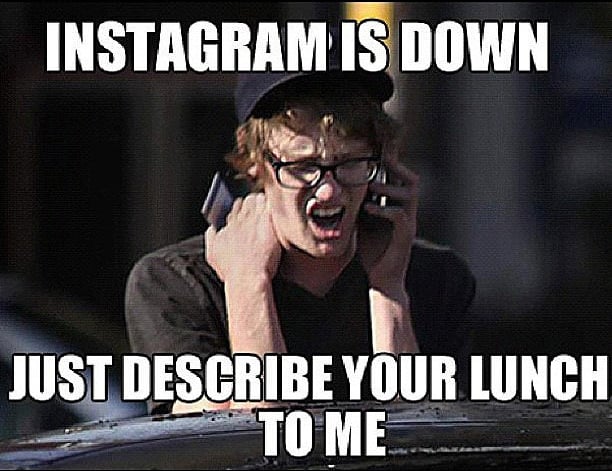 Source: We Know Memes
Instagram is currently down for some users, and it needs to be known: instead of continually refreshing and tweeting your alarmed wonder when such a thing happens, visit a site that does the investigating for you. With just one click, you'll see whether everyone else is having trouble or if it's a problem on your end.
Down Right Now: Combining user reports and official announcements, the site monitors the status of most social networks (plus other services like Yahoo Mail) with accurate updates. Bonus: it lists when a site's last service disruption was.
Is It Down Right Now?: Similar to Down Right Now, Is It Down Right Now? differs with graphs that display service status activity, gives you a response time, and monitors a much larger pool of sites (besides social media) that includes Chase.com and T-mobile.com.
Down For Everyone or Just Me: It doesn't get much simpler than this. Just fill in the blank to the question "Is ___ down for everyone or just me?" and voilà, you have your answer without many ads or graphs on the page to distract you.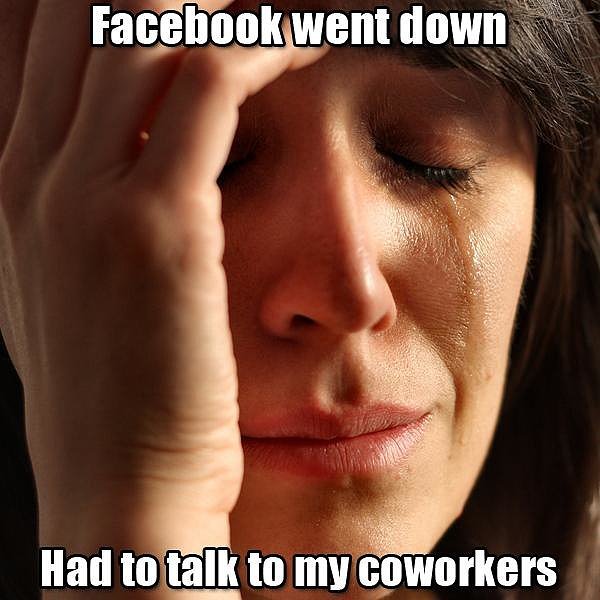 Source: Meme Generator