How to Opt Out of Google+ Emails
Google Now Lets Strangers Email You — Here's How to Opt Out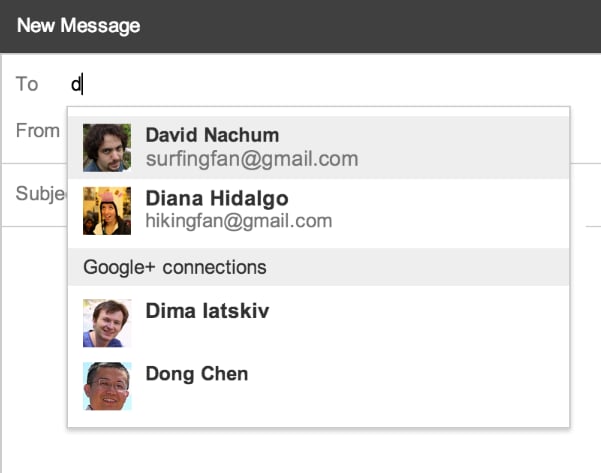 Is it really a shocker? In a move that resembles Facebook messaging, Google is now making it possible for anyone to email you through Google+ (if you have a G+ account, of course).
Once users add you on the social network, the new feature lets them type a name into the "To" field and select your name. Then poof! They can easily shoot you an email.
The good thing(?) is that they'll only see your name and not your actual email address, unless you choose to respond to them. And emails that come from G+ users not in your circles won't go to your primary inbox, but instead to the "Social" category of your email.
The whole service won't go into effect until a later date, but if you're a little creeped out and want to opt out of the feature, you can do it now.

In Gmail, click Settings (the gear icon), and in the General tab scroll down to where it says Email via Google+. Where it asks, "Who can email you via your Google+ profile?" select "No one," "Circles," "Extended Circles," or "Anyone on Google+."
There. That way, if you don't want that dude you met last night to contact you in any way, shape, or form, you still have some sort of control.