How to Use GIPHY Stickers in Snapchat
Everything You Need to Know About GIPHY Stickers on Snapchat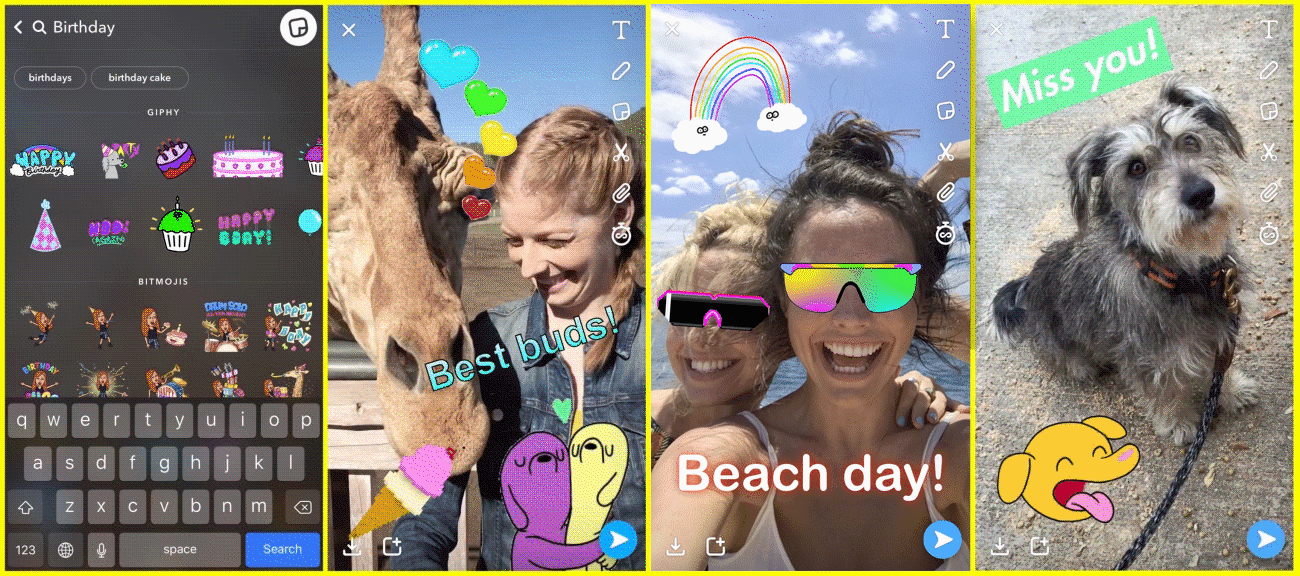 GIF-lovers everywhere, get excited: as of Feb. 20, every single photo and video you create in Snapchat will come with the option to be adorned with a GIF Sticker, plucked straight from GIPHY's massive repository of the best internet images available today.
To get started, open Snapchat and take a photo or video, then tap the Sticker icon in the right-hand corner of the screen. Within the Sticker Picker, head over to the search section, and look for those labeled GIPHY — and, as always, feel free to add as many (or as few) as your heart desires. You can also resize the image, or if you're really not keen about what you've created, tap and hold down on the sticker and drag it over to the trash to kick it to the curb.
And here's a hot tip, courtesy of a Snap Inc. spokesperson: if you press and hold on the GIPHY Sticker you've chosen before you take your photo or video, you can pin it to a certain location within the frame — and it'll move, turn, and change sizes along with whatever you've tacked it on to.
Now, what are you waiting for? Get those GIPHY stickers in action, ASAP!
Image Source: Snapchat