IO Hawk
This Segway/Skateboard Hybrid Is Actually Really Cool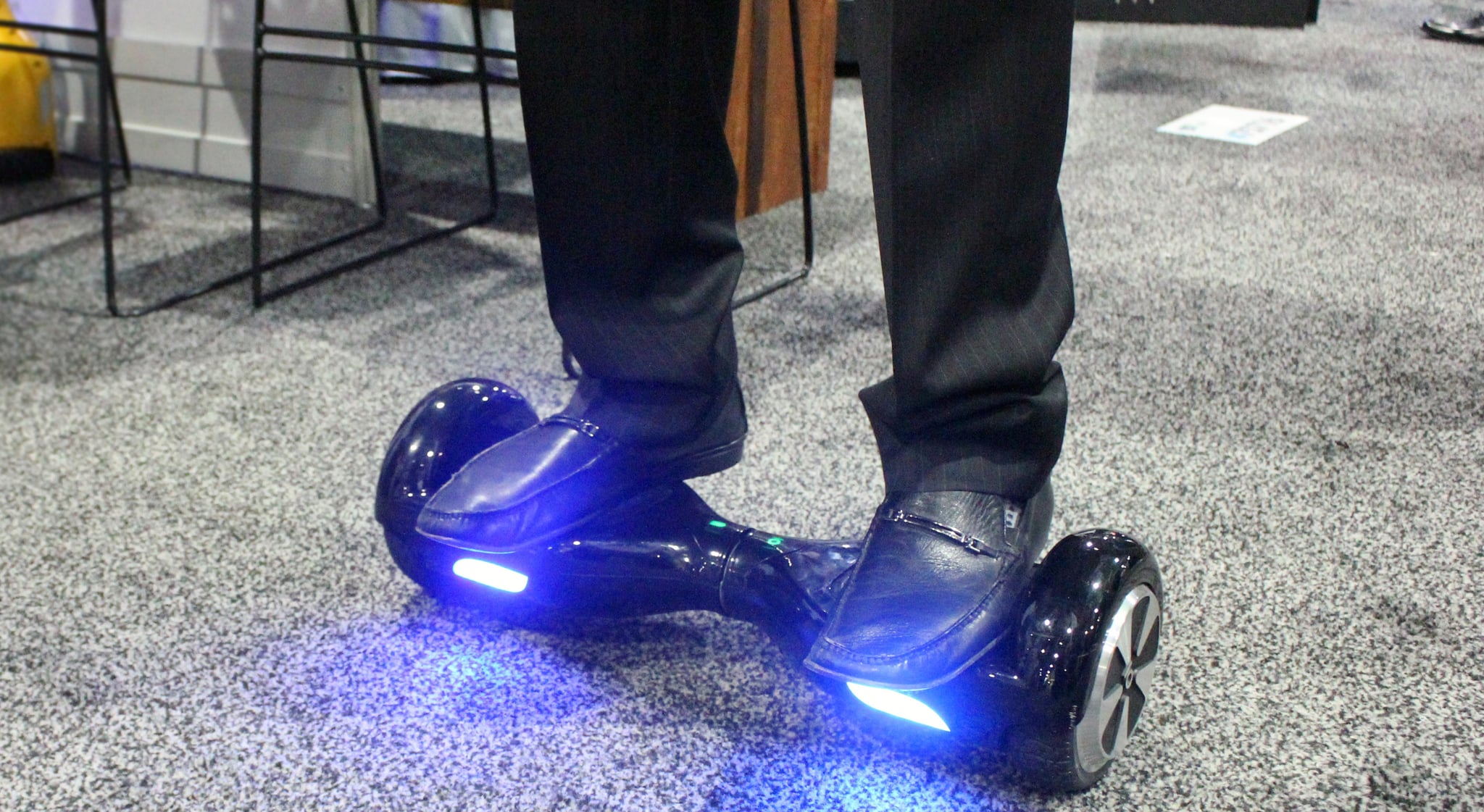 Make fun of the Segway all you want, but it had a good idea going for it: an easy, fun way to get around. At last week's Consumer Electronics Show, we saw a fresh take on it that just about everyone was excited to try. Called IO Hawk, the invention similarly gets you around on two wheels, but without the handlebars — or the embarrassment.
IO Hawk is powered by batteries and motors and uses the slight pressure applied by your feet to guide it across the ground. The key is how you shift your balance and where you direct it to go. We gave it a shot and, after a few struggles, it took less than a minute to get used to. It sounds silly, but it wasn't until company president John Soibatian said, "Just think about where you want to go," that we really got moving. Of course, you'd need more practice to go anywhere as fast as he does.
On a single charge, it can travel up to 12 miles and reach six miles per hour, said Soibatian, who sees the device as cool enough that people won't be ashamed to ride it. He often uses it on the beach boardwalk in Los Angeles where he lives.
You can preorder the IO Hawk now for $1,800 in black, red, or white. Yes, that's a lot of money, but here's hoping the price drops.